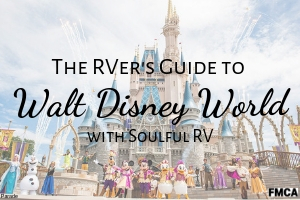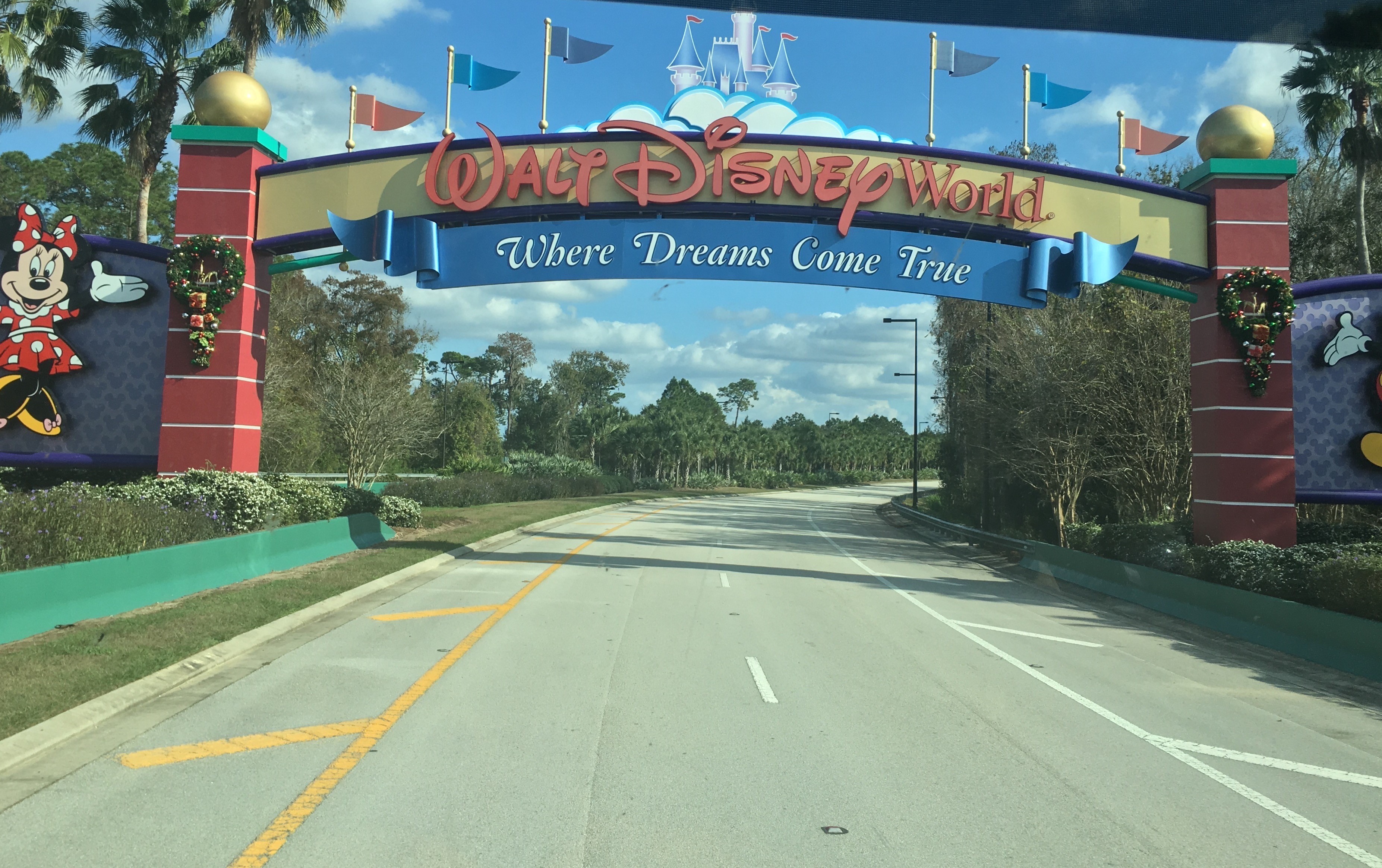 So you want to visit the most magical place on earth, but you want to do it in your RV. You are certainly not alone. Most RVers have probably heard people talk about how wonderful the RV experience is at Disney's Fort Wilderness Campground. If you're like most people, you probably listen to some of these stories about Fort Wilderness with a bit of skepticism.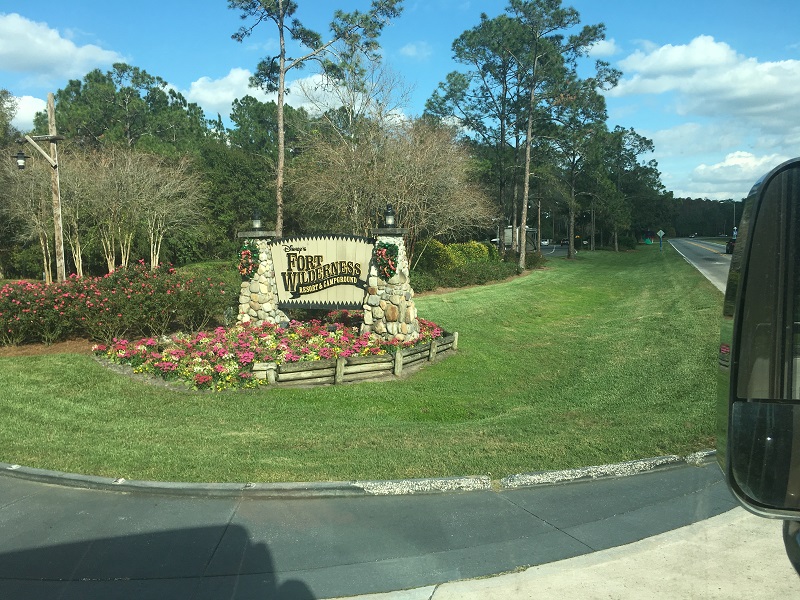 Is it really as great of an experience as people say? Well, I'm here to tell you that a trip to Fort Wilderness can be everything you imagined and so much more. However, it's not as simple as just picking up the phone or going online and trying to make a reservation. If you are going to do your part in creating this magical family experience, I'm about to share with you my top five tips for making a Disney Fort Wilderness RV experience a magical trip you will love.

1. Plan Your Dates & Book Your Campsite Early 
While many RVers like to travel without making firm plans along the way, this is one destination where reservations are required! Of course during slow parts of the season you can make last-minute reservations, but certainly, that is not the case during any high travel times of the year.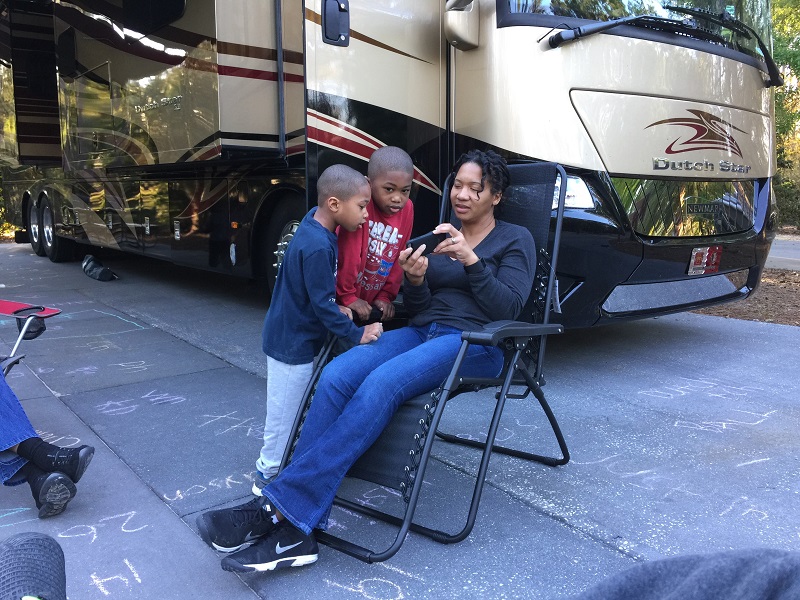 Trust me, Fort Wilderness vets start making their reservations up to 18 months in advance. Yes, Disney allows you to book out that far in advance! If you're thinking about visiting during the holidays, you will need to book that far out to get the site you want.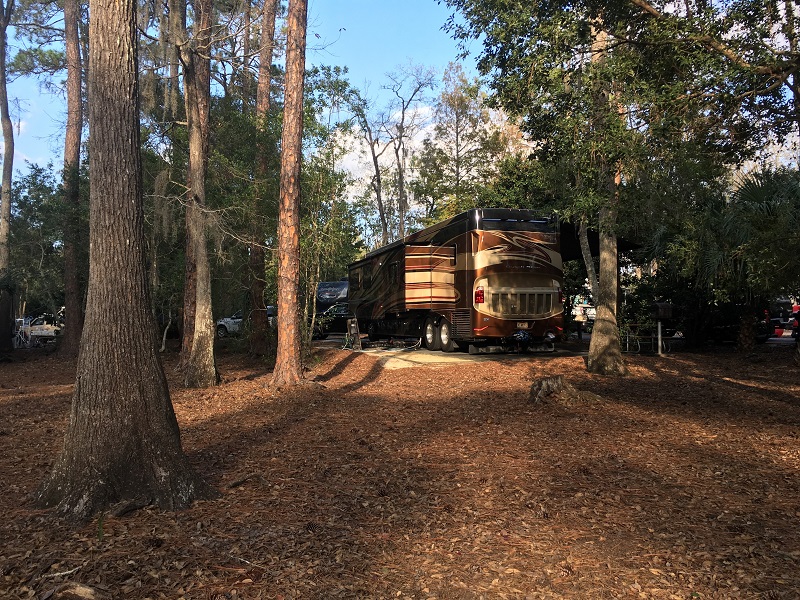 Disney doesn't guarantee you a specific site or loop, but do make sure you request it upon booking and when you arrive. Disney always tries to accommodate their guests' requests when possible.
Insider Tip  If you are traveling with a dog, check out loops 300 & 110; they are closest to the dog park.
2. Set Your Budget & Magic Bands
Disney can be the most magical place on earth, but it can also be very expensive. Avoid the stress and set your budget before you arrive, and try to be realistic about it.  You know if you spend all day in the park, you're going to want to eat lunch or buy snacks. Don't forget about the souvenirs!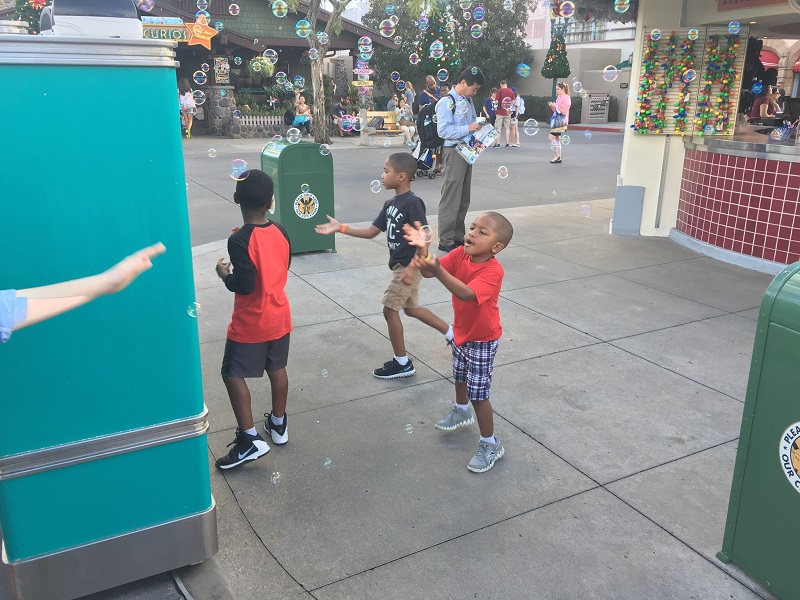 Magic bands are a great technological advancement by Disney. The bands contain your park passes, charge your credit card, and activate your Fast Passes (more on that later) with the swipe of the band. This can be incredibly convenient because you can leave your wallet or purse at home. It is easy to overspend, so don't let your wrist get your wallet in trouble.
3. Meal Planning
One thing about RVing that we love the most is the ability to control your family's diet and food costs. At Disney, it is so easy to throw that out the window because you want to get to the parks early and stay all day.  If you arrive after a long drive and you have not prepared anything to eat, it might be a great time to try a meal at a Disney restaurant. If you're celebrating a special occasion like a birthday, this is another great opportunity to eat at a Disney character restaurant. To save some money, we planned our restaurant stops before we even arrived at the Fort.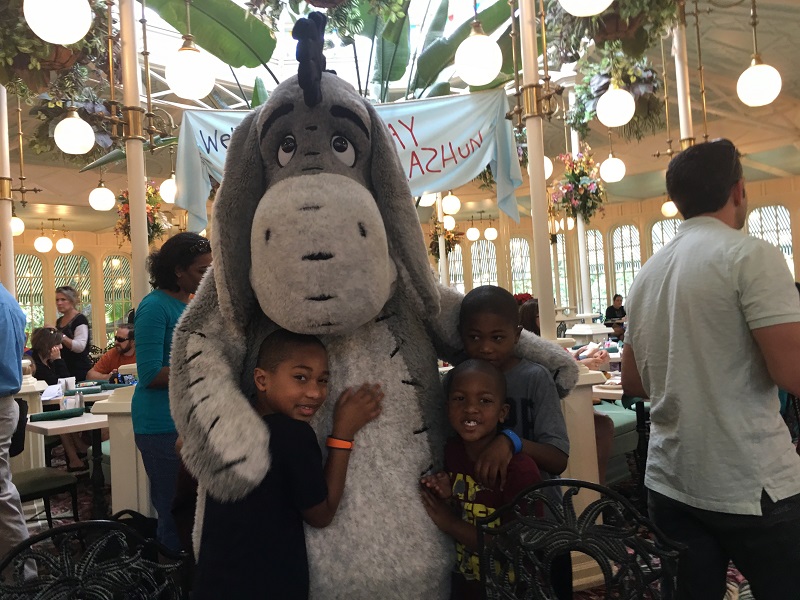 Insider Tip  Epcot is packed with so many restaurants from full-service to counter service. On a hot day, we love to stop by France and grab some gelato.  Also, remember you can make dining reservations 180 days in advance!
4. Fast Passes and Park Tricks & Tips
Here's where some advance planning can really boost your Disney experience.  Set up your Fast Passes in advance. Fast Passes allow you to basically skip the lines at up to three rides in one park. Once you use your three Fast Passes, you can find a Fast Pass kiosk and add more. Make sure you save these for the more popular lines!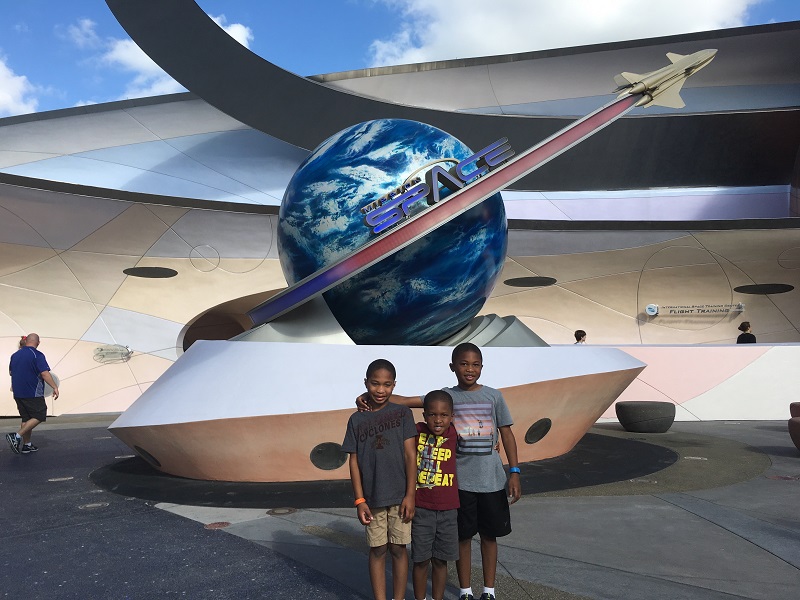 Insider Tip  You can book fast passes up to 60 days in advance of your arrival date when staying at a Disney hotel (Fort Wilderness included!). With annual passes, you get 30-day advance bookings.
5. Experience Downtime at Fort Wilderness
If you only have a week in Disney, you want to spend 12 hours a day at each park. Just don't wear yourselves out. Cranky kids are tougher to deal with when you're exhausted. After a full day at the park, there's no better feeling than arriving back at your campsite at Fort Wilderness. The Fort has so much to offer!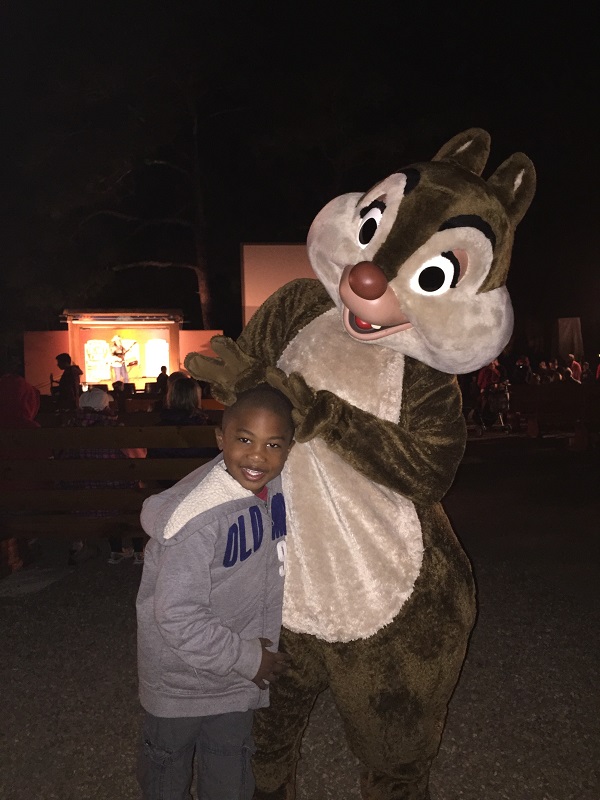 You have to spend some time at the Chip and Dale Campfire Sing-Along. It's a must-do if you have kids (or even if you don't). There are multiple pools to cool off when it's hot. One of the coolest things to do during the holidays is to grab a golf cart and drive around to visit the different decorated sites. They will blow your mind!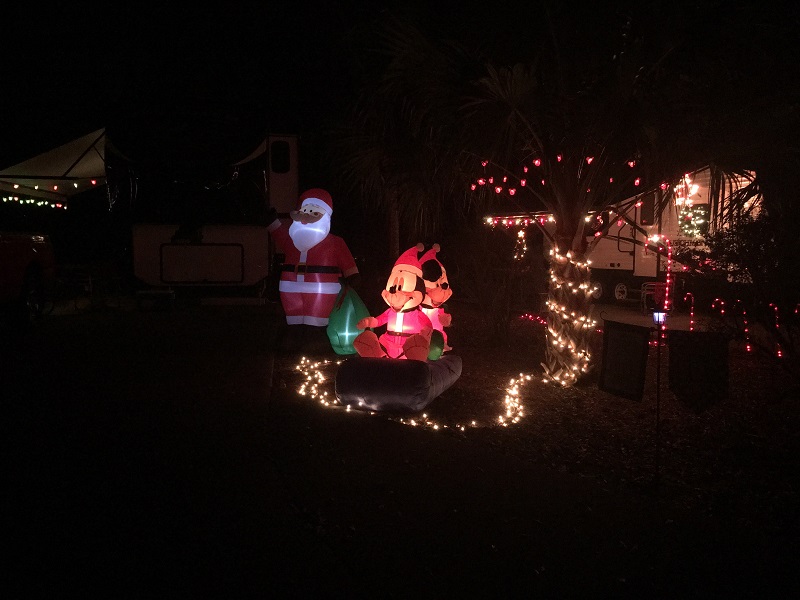 Feel like hitting the beach? Well, the Fort has that as well!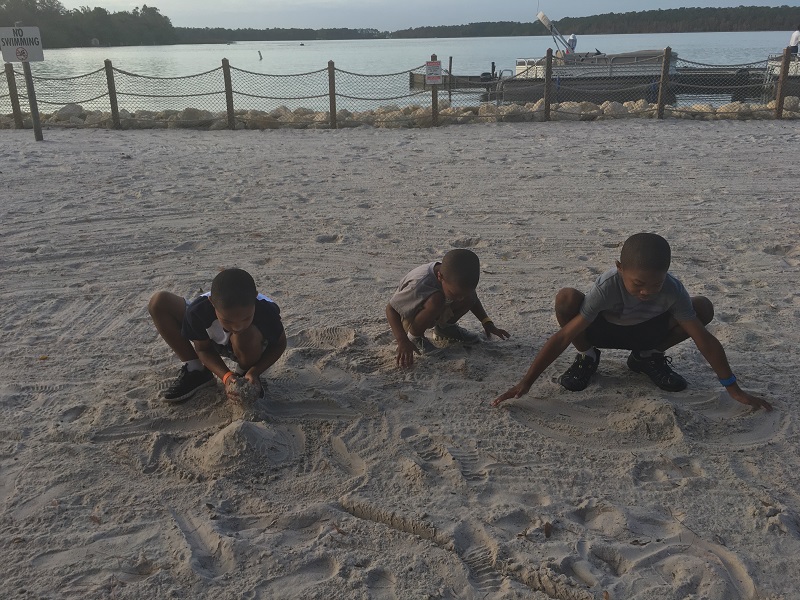 One of the best things about staying at Fort Wilderness is the large number of families and kids. Our kids are never at a loss for friends to play with around the campsite!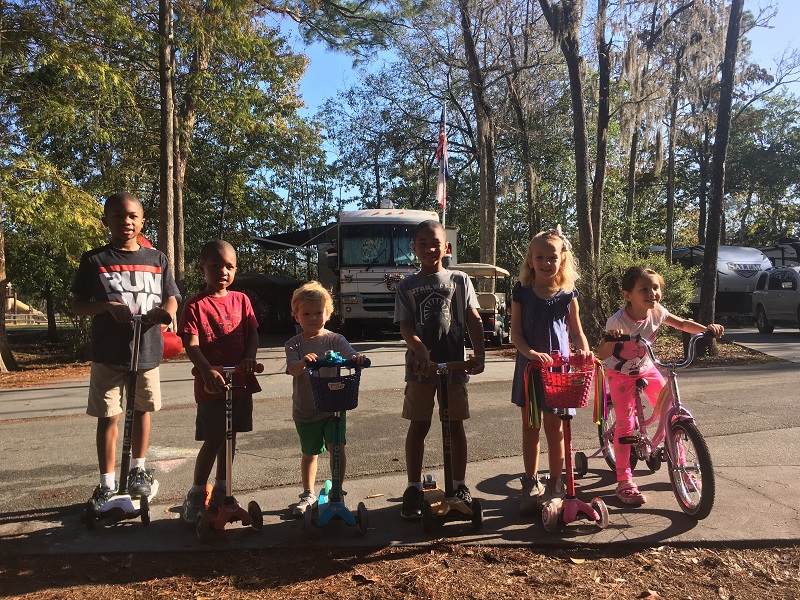 The sad part is having to say goodbye on your last day.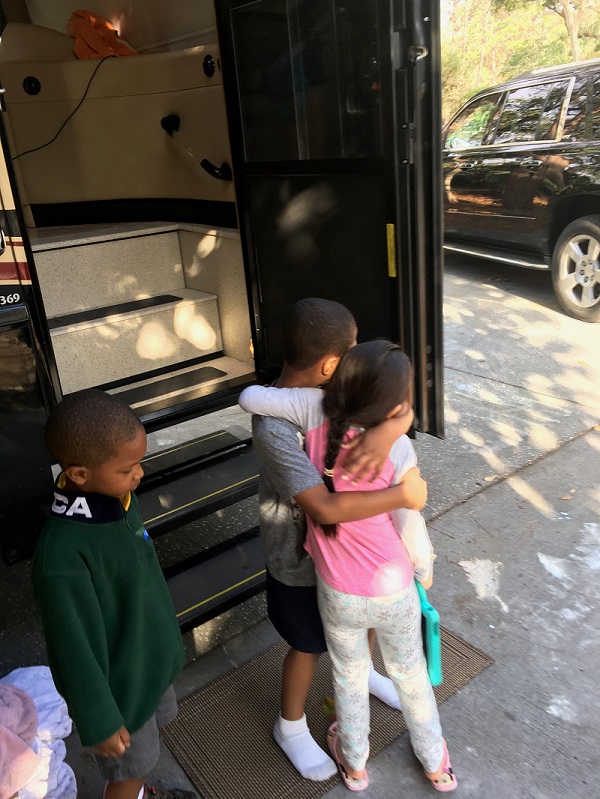 Hungry after a day enjoying the Fort? Well, they have you covered with the Trails End Restaurant or check out Mickey's Backyard BBQ. Dinner and a show? The Hoop-De-Doo Musical Revue is right for you. Plan on spending time exploring and enjoying all that Fort Wilderness has to offer!
Bonus Tip – There's an app for that!
Make sure you utilize the My Disney App. Play with it before you arrive at Disney so you're comfortable navigating the app. You can set up fast passes, make dining reservations, and so much more right in the app. Here's the links for Apple users and Andriod users.
See you at the Fort!
Meet the Family

Soulful RV describes themselves as not the typical RVers. Keith and Tia, F452083, are an African American, semi-retired couple (former NFL player) with a large family. They share both the practical and fun sides of RVing on SoulfulRVFamily.com and social media, including Facebook and Instagram.