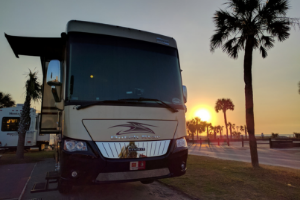 So your family wants to plan the perfect summer RV trip? Good luck with that! Just kidding. Planning a summer RV trip for your family can be a daunting task. We've made enough mistakes over the years that we knew there had to be a better way. But because of this trial and error, we have been able to come up with our own system, a process that has made our summer travel a breeze.
This system has helped us enjoy our summer travels more, whether we are camping on the beach or enjoying family time in the mountains.  We would like to share our top five tips to help make your summer travel simpler and more enjoyable.
Tip #1 — Determine what type of trip you are taking.
Short or extended weekend trip planning
Most people take short weekend trips because they don't take much planning. These can often be spur-of-the-moment trips. For our family, these types of trips are often based around a particular campground that we have already stayed at in the past. For instance, we often stay at local campgrounds when we're traveling for karate tournaments with our kids.
I'll find the location of the karate tournament and look for the nearest campground as a home base. It's quick, easy, and doesn't require much pre-planning.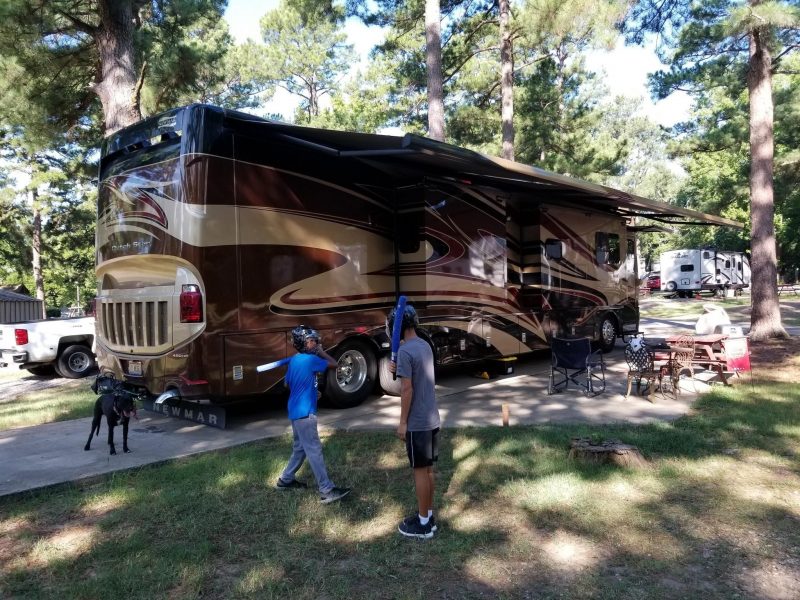 Week-long trip planning
For many families, this type of trip will be all about the destination. A great example of this type of trip planning would be heading south to Fort Wilderness for some time at Disney. For a trip like this, our main goal would be to get to the destination as quickly as possible.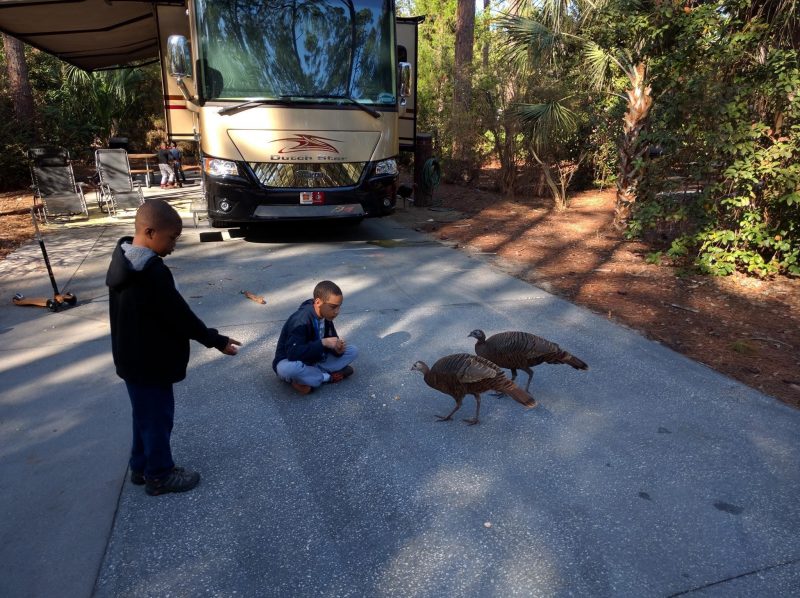 So the most important thing about planning on these types of trips is the fastest and safest routes to get there. That allows for the most amount of time spent at the destination.
Epic trip planning
These types of trips really give our planning skills an opportunity to shine. We only classify this type of trip if it will cover a minimum of two weeks of travel time. I break down the trip into two parts:
Part one: The Journey
In this stage, I'm finding the fastest, safest, and easiest route to our ultimate destination where we will spend the majority of the trip. 
Part two: The Destination
Since we already did plenty of research about the destination during our planning stage, this is the part where we get to sit back and enjoy the fruits of our labor by taking it all in.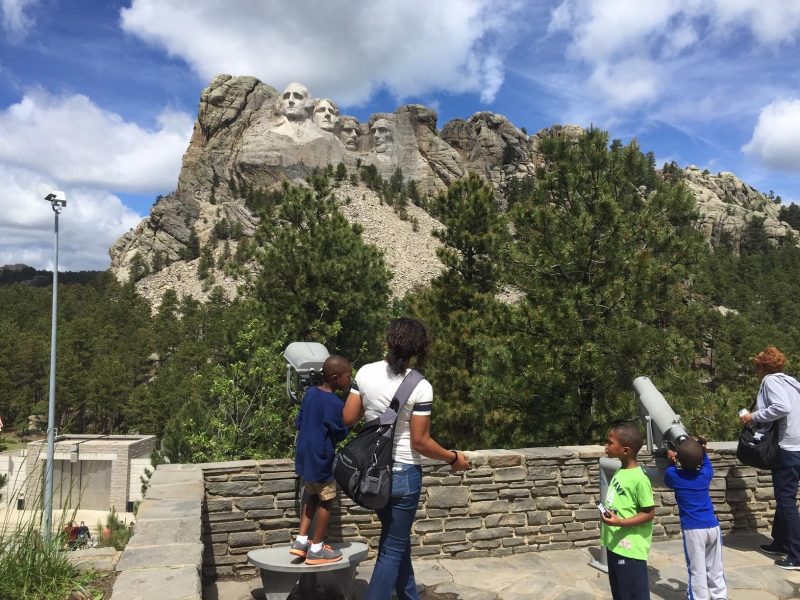 Tip #2 — Start planning early.
Some people don't want to plan out their travel, and that might work great for them. But when you're talking about summer RV family travel, you need to know that the earlier you start planning your trip, the better off you will be! How early you start depends on when and where you're going. If you're traveling during summer holidays, you should expect campgrounds and sites to book up quickly. 
Some campgrounds are realizing this and opening up booking windows as far as one year in advance. For example, Disney's Fort Wilderness can be booked by phone 499 days in advance. When we booked a Christmas stay a few years ago, we had to book 18 months in advance to secure a site.
Insider Tip: RV industry sales have been rising at a record pace, selling more than 400k units per year recently. You will be battling all of these new RV owners for the best spots during the summer travel season.
Tip #3 — Involve the whole family (within reason).
As a homeschooling family, we like to give our kids a say in where we take our summer RV trips. It allows our kids the chance to study the areas where we are traveling. We also find that involving our kids in the planning process creates a sense of ownership in the trip.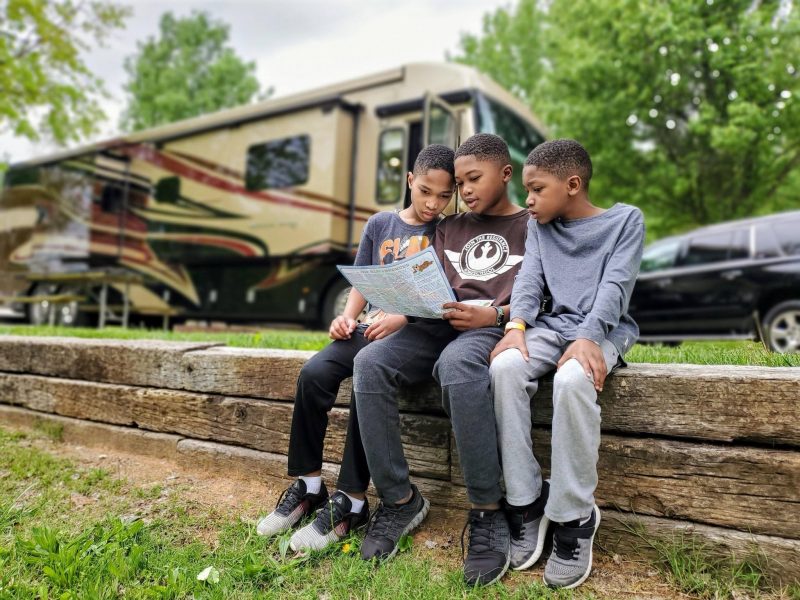 Our boys love visiting science museums, and we have visited museums from Miami, Florida, to Maine. We always search to see if there's one near our vacation destinations.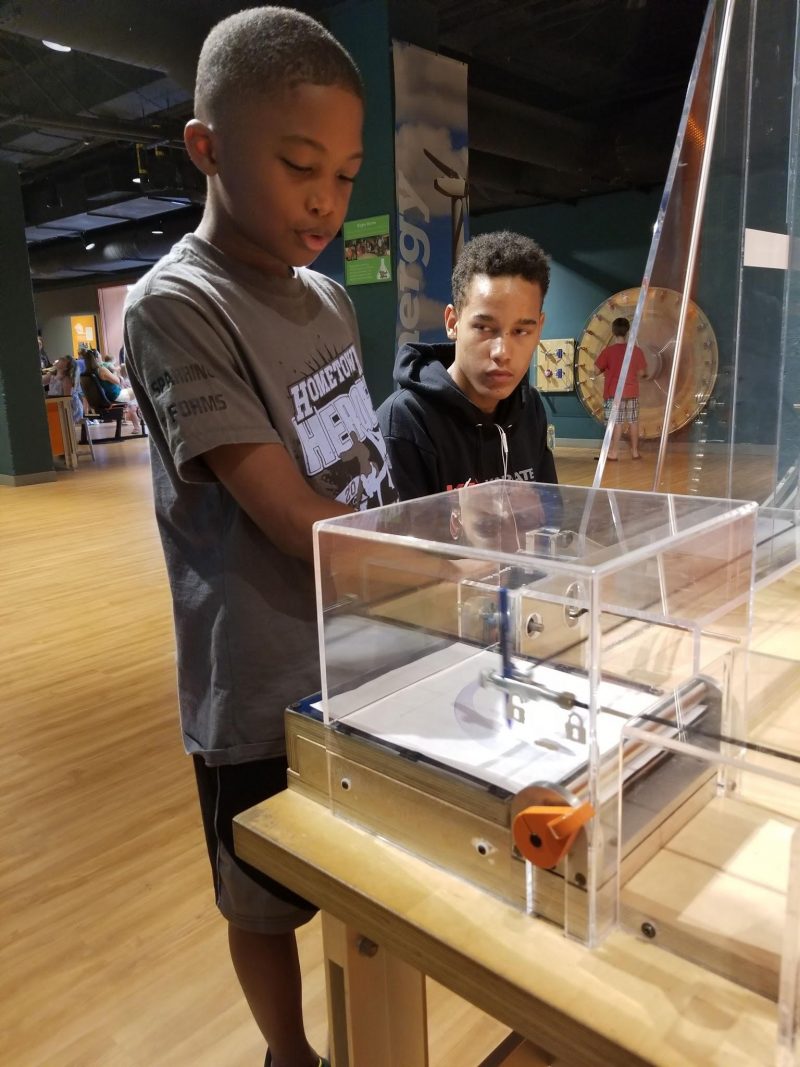 Insider Tip: Appoint a single point person who will ultimately be responsible to pull together all the travel plans. This includes making reservations, confirming no family schedule conflicts, etc.
Tip #4 — Use digital RV trip planning tools.
When we are in the planning stages, we use a multitude of tools to help in our planning process. We have used RV blogs, RV YouTube channels, campground reviews, and RV travel tools like RV Trip Wizard. All of these tools serve different purposes. Let's take a look at a few:
RV blogs
We follow quite a few RV bloggers like Go Rving, RV Family Travel Atlas, RV Love, the FMCA Forums, the The RVgeeks  Exploring the Local Life , Less Junk More Journey, and many more. We get great ideas and reviews of places to go, things to do, and everything you need to know about RV travel.
RV YouTube channels
Who doesn't like watching YouTube? Be careful though — there is a lot of information out there — mostly good but plenty bad as well. We watch lots of RV content about places we are interested in visiting. Many of the bloggers we follow also have YouTube channels. Watching our favorite bloggers' videos is a great way to see the places we're interested in while getting reviews from creators that we trust.  Here are some of the YouTube creators that we follow and use to help plan our travels:

RV trip planners
We love using RV Trip Wizard. We've been using it for the past few years and, to us, there's just no better trip planner. Simply set your departure and destination locations and it will map the best and safest route based on the specs you put into the system (height, width, and weight of your RV).
It is easy to view your route and all the campgrounds along the way. You can zoom in and get detailed information about campgrounds and even follow links to go directly to campground websites to book your stay.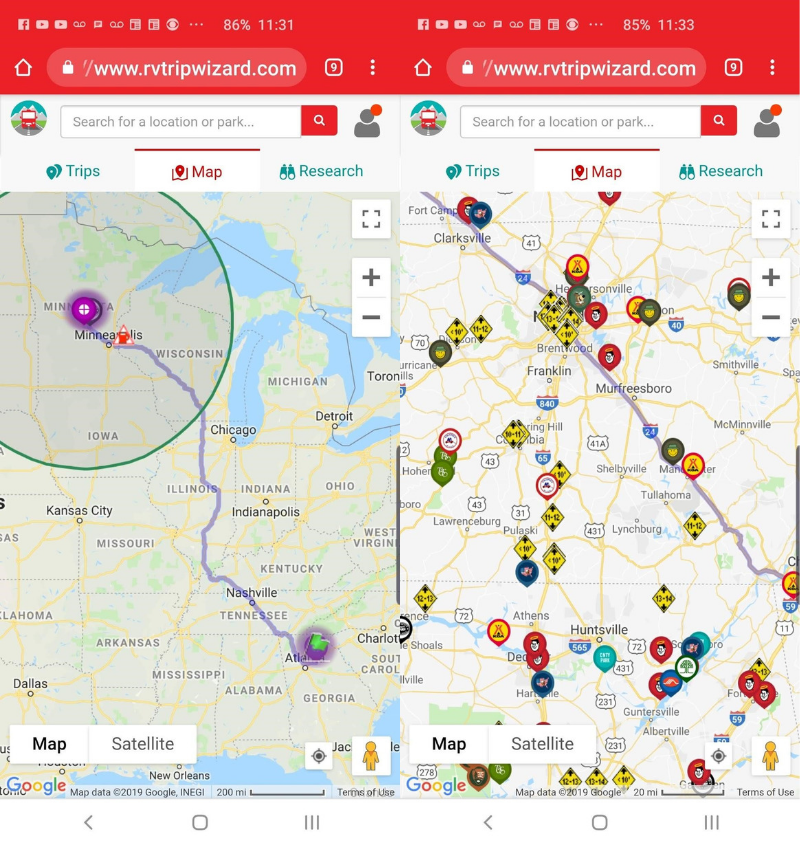 Within seconds, we can see an area and every option available, including RV parks, campgrounds, state parks, national parks, Bureau of Land Management (BLM) property, etc. From there, we start adding filters to the map starting with "Big Rig Access" and "4+ stars." That narrows the field even more to our preferences. Next, we go by geographical proximity to what it is we're trying to visit on our trip.
As we select each potential location, RV Trip Wizard has everything we need to dig a little deeper and see if we want to book. We can view features like cell coverage and WiFi, read reviews, link to the location's website, jump to a satellite map, view local weather, and so much more. It is a wealth of immediately-available information.
Tip #5 — Always be flexible.
If you have been RVing for any length of time, you know that stuff happens that is out of any RVer's control. We have had plenty of well-planned trips changed or cancelled due to circumstances beyond our control.
In fact, some of our favorite trips have been when something went wrong (unplanned repair, missed reservation, etc.) and we had to stay longer than planned in a certain area, allowing us to discover something we didn't expect or plan to explore originally.  A few times we have met up with friends and decided to ditch the rest of our trip, opting to instead follow our friends to their next destination.
---
I hope this helps you get a feel for how we plan the different types of RV trips that our family takes. There is no right or wrong way to do things, as long as it works for you and your family. Keep in mind when traveling around the holidays that planning early will help you and your family enjoy the trip to its fullest, as well as help you create some of the best memories that you will ever have. Start planning today, don't worry about the fuel costs of summer trips, and free yourself of the planning stress during your trip. Hope to see you and yours out on the road sometime soon!
How do you plan your RV trips? Comment below. We'd love to read your tips and insight.
Meet the Family

Soulful RV describes themselves as not the typical RVers. Keith and Tia, F452083, are an African American, semi-retired couple (former NFL player) with a large family. They share both the practical and fun sides of RVing on SoulfulRVFamily.com and social media, including Facebook and Instagram.