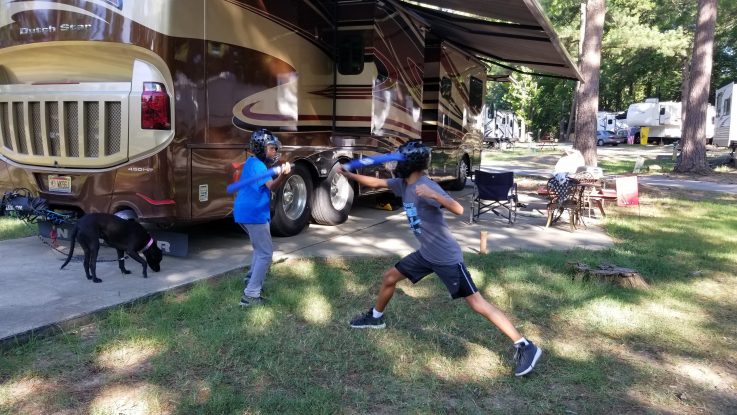 As the summer winds down and we head into the fall, it's a great time to reflect back and look at our RV successes and failures. The 2018 RVing season has been a complete change from our usual family excursions. In past summers, we have made epic summer-long trips to places like Acadia National Park, Mount Rushmore, the Smoky Mountains, and many more.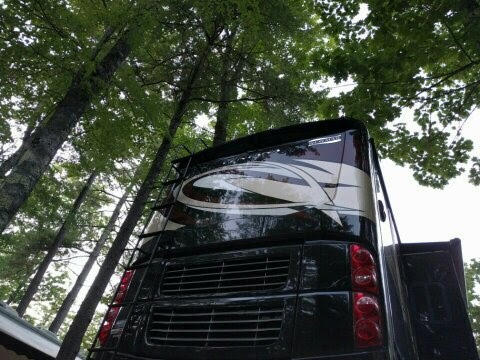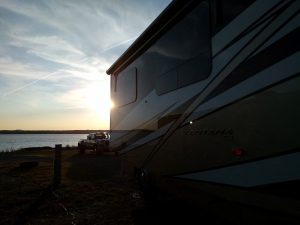 Those were fantastic trips and we made some great memories, but something over the past few years has changed. Our kids are getting older and the sport they are involved in has become a bigger part of their lives. So we faced the same challenge that so many other RVing families face: How to keep using and enjoying the RV lifestyle, yet still have our boys be present and take part in their sporting events?
Then it hit us, partner our two passions…
RVing + Karate
Our kids started Taekwondo training two years ago and, like many kids, it was just one of the many activities they were involved in. But as they ranked up in belts, they developed a passion for Taekwondo. Because of their passion and God-given talent in that sport, we as a family decided to commit to karate over other sports. That led to competing in local karate tournaments, and, of course, those local events led to the desire to do bigger and events further away.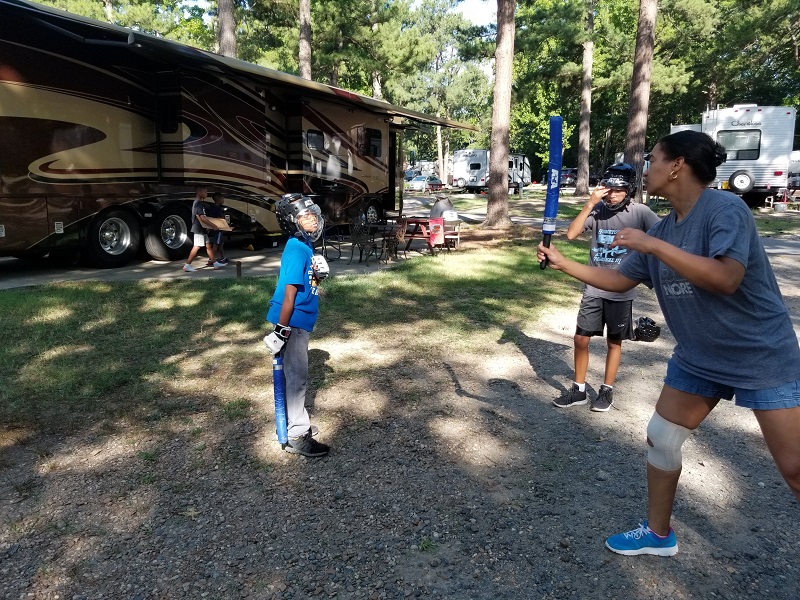 Rethinking Events
Our RV has completely changed how we view and attend out-of-town events.
Most of us RVers already think that the only way to travel is in our RVs. They are our home away from home. We are so comfortable in our RV and it helps us sleep better, control our family's diet, and keep our travel costs low. Now, we couple our travel plans around any out-of-town karate tournaments that the kids want to attend. We recently attended the ATA Karate World Tournament in Little Rock, Arkansas.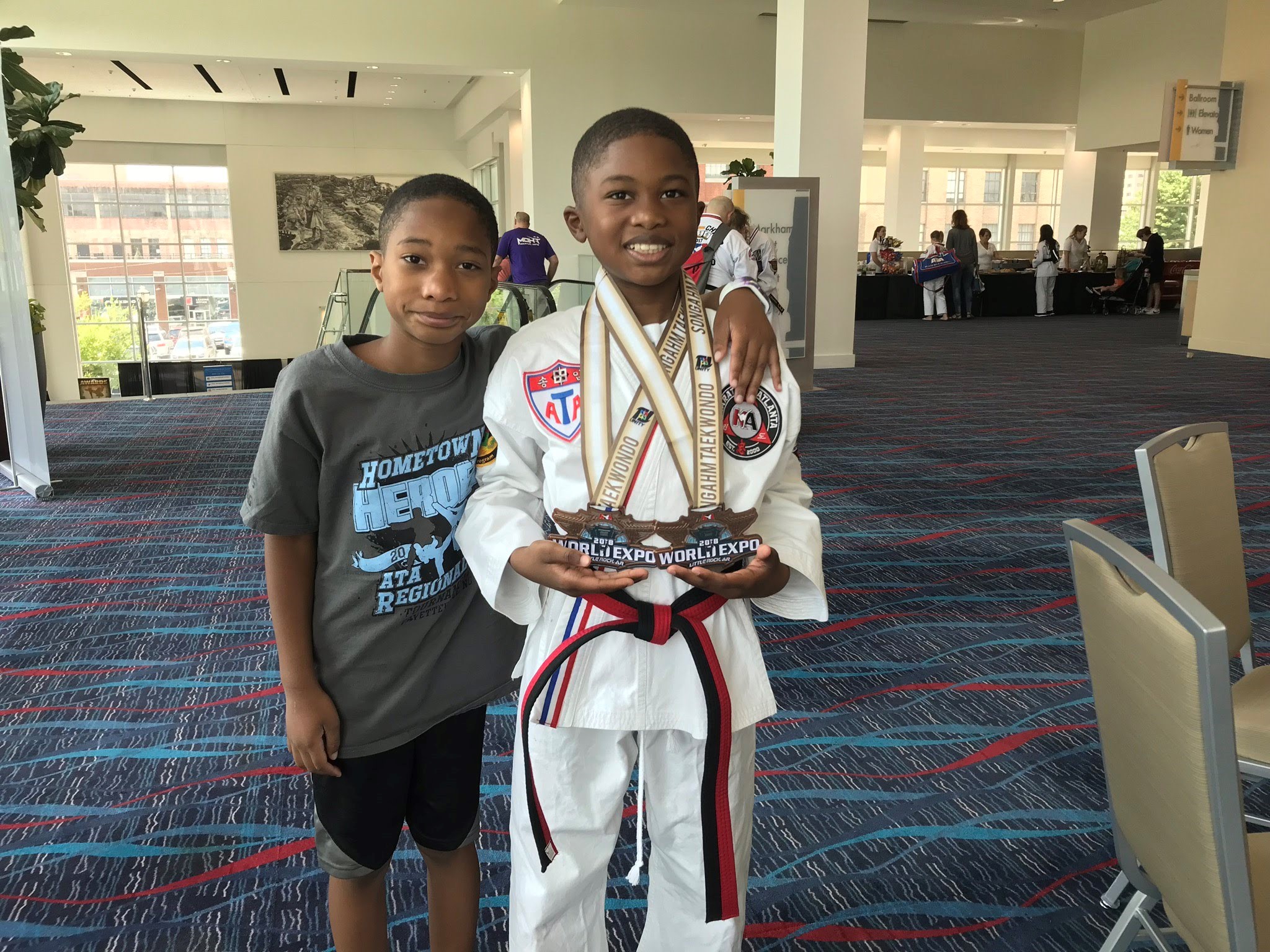 We had never visited Arkansas before, and it was on our list of states to visit (be it pretty low on the list). Since the kids wanted to compete, we decided to spend extra time in Little Rock exploring and learning about the area.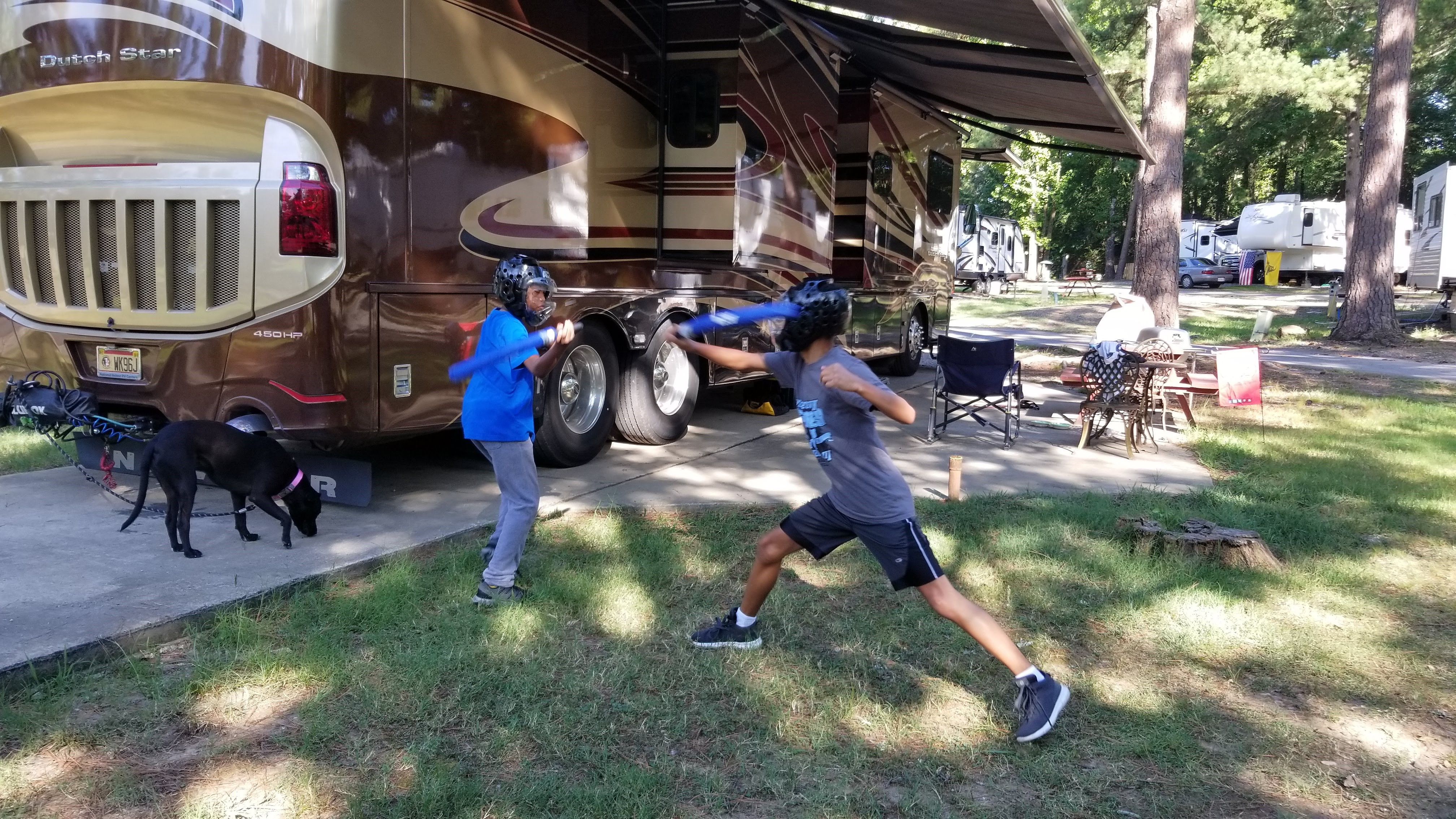 Here are a few of the cool things we explored during our downtime before the Taekwondo tournament.
The Clinton Presidential Library
It was our first visit to a Presidential Library, and it didn't disappoint.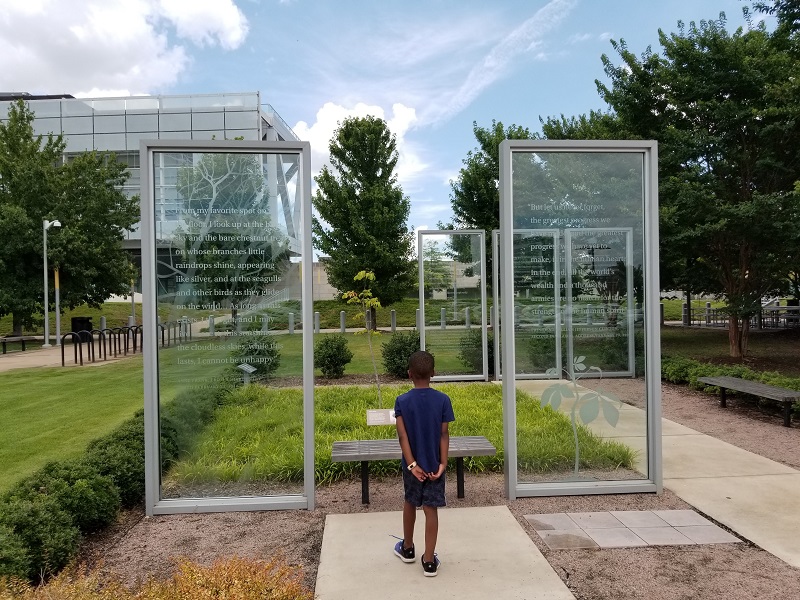 With President Clinton, having been a former governor of Arkansas, there was plenty of memorabilia to check out.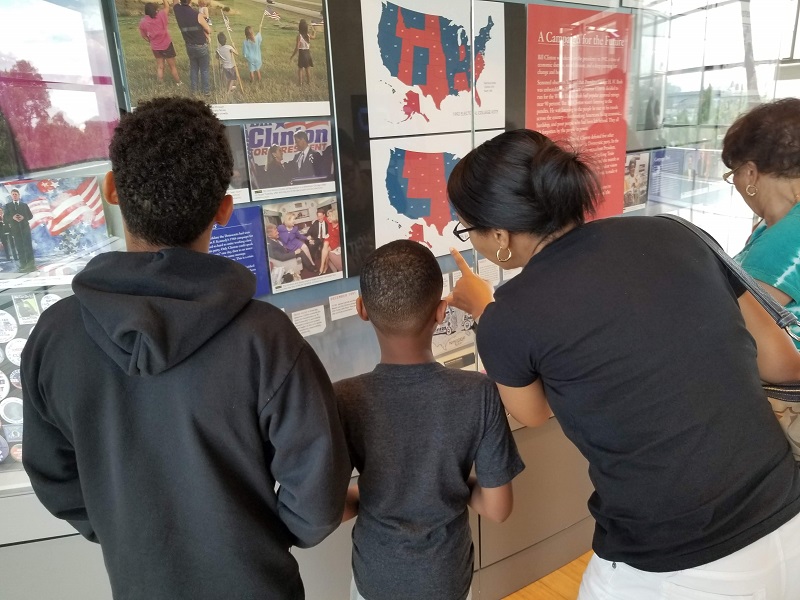 One of our favorite parts was the Oval Office replica where you could sit behind the presidential desk.
Central High School – Home of the Little Rock Nine
We love visiting national historic sites, and ones that focus on civil rights struggles are very important to our family. This site was educational and empowering to our family.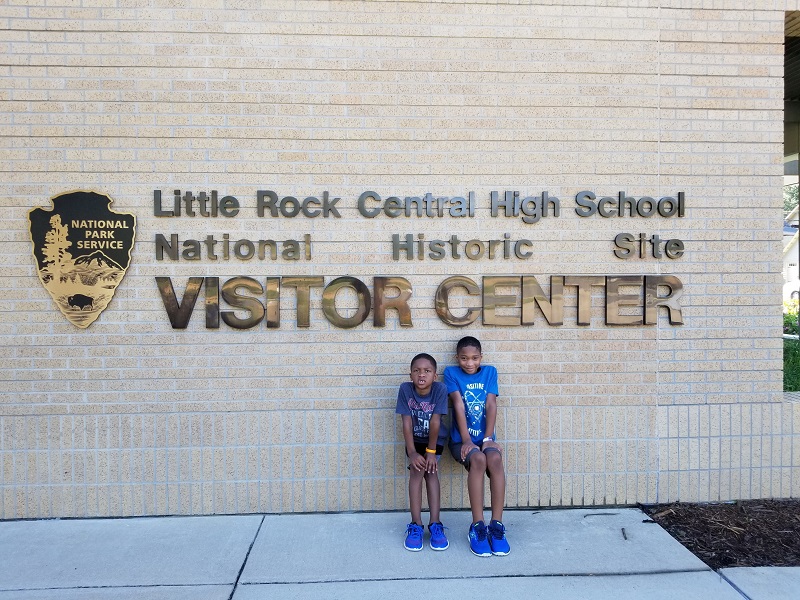 We learned about the incredible strength a group of nine young kids showed that changed their city, their state, and influenced a much-needed change in our nation.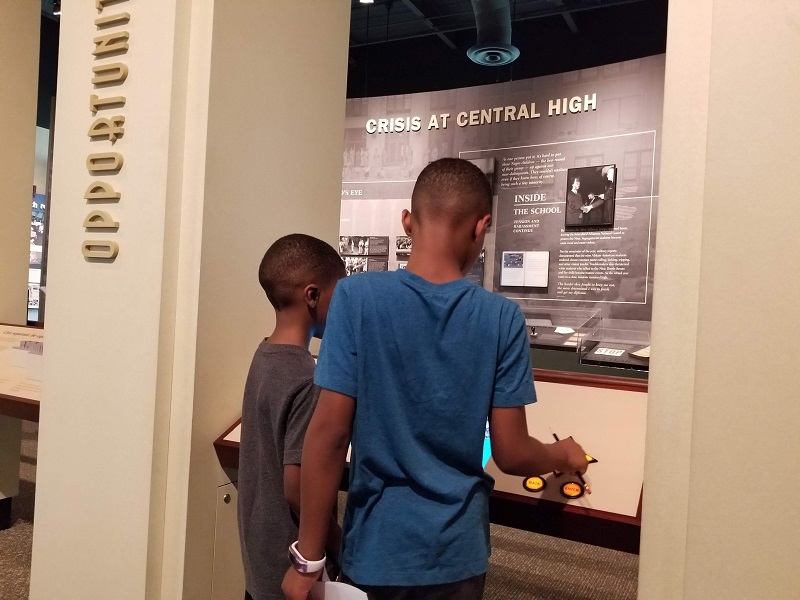 River Market
Ready for a little fun Little Rock style? We checked out River Market.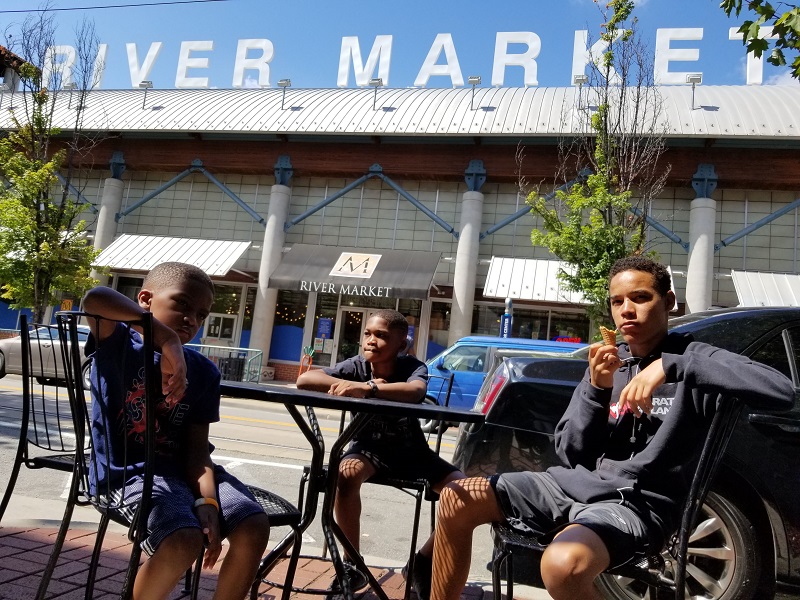 It's a great place to grab a bite to eat, listen to live music, or just grab some of the best ice cream in town on a hot summer day.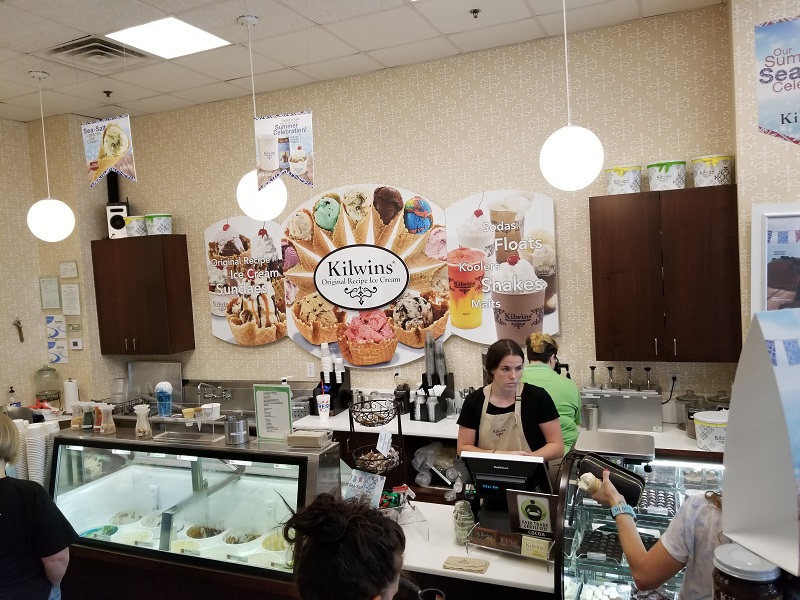 Museum of Discovery
Who loves science? Our boys certainly do! There isn't a science center they won't spend hours learning and experimenting.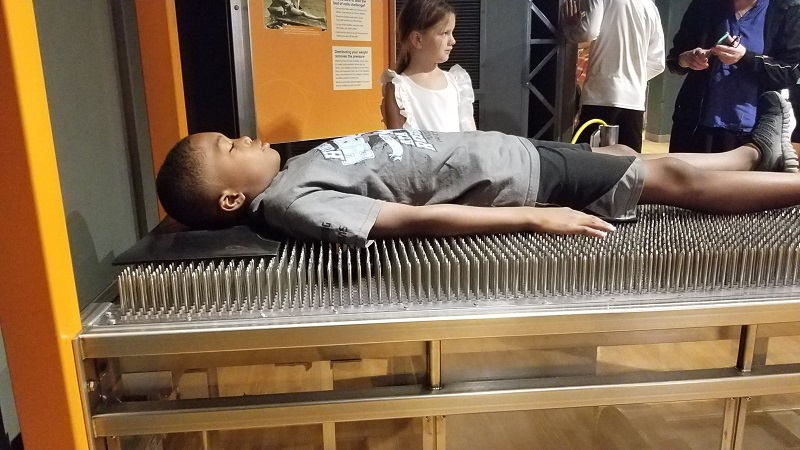 Little's Rock's Museum of Discovery is a perfect place to spend a day or more getting your science on!
Five Questions for Parents Considering an RV Purchase for Sporting Events
So using an RV to enhance your kids sporting experience sounds good, but you don't own an RV or have no clue where to start? Here are a few tips to help you get started…
1. What is your budget?
This part doesn't change whether you're buying an RV for kids sporting events or for your family to enjoy. Deciding on how much your family can afford to spend on an RV is key. There are plenty of tools and articles/blogs to help you make this decision. Check out the FMCA Forums to ask questions about buying an RV or check out Go RVing to find out more about RVs. Set your budget and do comparison shopping.
2. Is the sport a single-day or multi-day event?
Answering this question should help you narrow down which type of RV is best suited to meet your needs. Let's say your kid's sport is soccer. Having an RV that you can park next to the field and escape the heat or just take a break between matches would be an important factor.
3. How far are you willing to travel in the RV?
If you were just doing local sporting events, then I would not recommend spending a ton of money on a sports RV. But, then again, it depends on the other uses you have for your RV.
4. Is your kid's sport an outdoor or indoor sporting event?
Our kids are currently part of karate travel tournaments. These events are indoors, typically in conference halls or event centers. We love having our RV in the parking lot to get out of the facility and rest between rounds. Sitting in those bleacher stands for hours is not very comfortable. We would much rather relax in the comfort of our home away from home.
5. Will you travel in the RV outside of kids' sports?
This may be the most important question to ask yourself; maybe even more important than your budget. This answer will affect your budget. If you decide that an RV is just for sports, then I would limit the money you invest. But if you're going to use the RV for family vacations (Disney, anyone?), tailgating at football games, and every other chance you can use it, then the type and amount of money you spend will be dramatically different.
---
So if you have an RV, start putting it to greater use by taking it to your kids' sporting events. If you don't already own an RV, I hope this gives you another great reason to go get one. The RV lifestyle has so much to offer families with kids. RVing is truly for everyone!
Enjoy, get out there, and explore!
Meet the Family

Soulful RV describes themselves as not the typical RVers. Keith and Tia, F452083, are an African American, semi-retired couple (former NFL player) with a large family. They share both the practical and fun sides of RVing on SoulfulRVFamily.com and social media, including Facebook and Instagram.