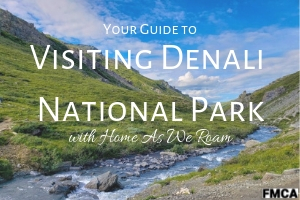 BeWe love traveling with our "no plan plan," but when it comes to visiting Denali, it bit us in the butt a little. A park this big deserves time and some planning.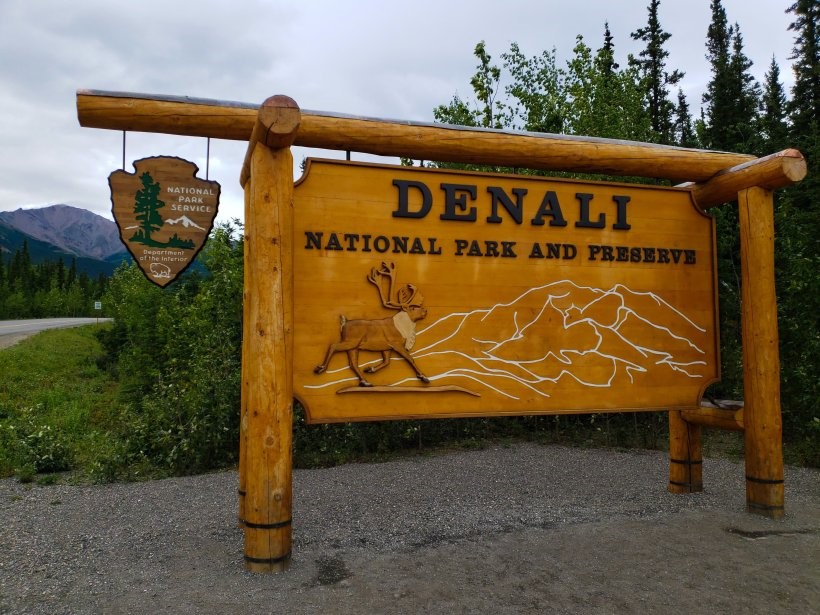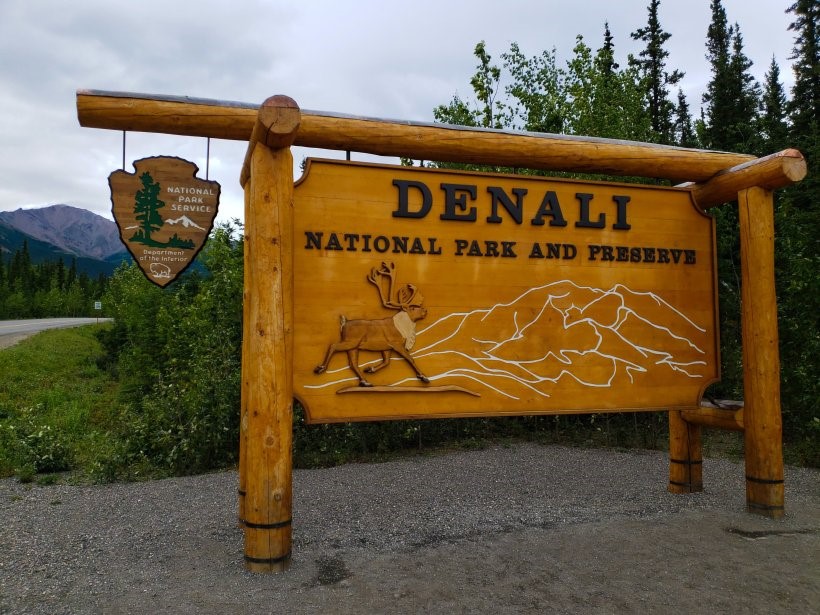 Denali National Park is home to Denali (also known as Mt. McKinley) the highest peak in North America. When approaching the park from Fairbanks, we were able to see Denali on a clear day from well over 100 miles away.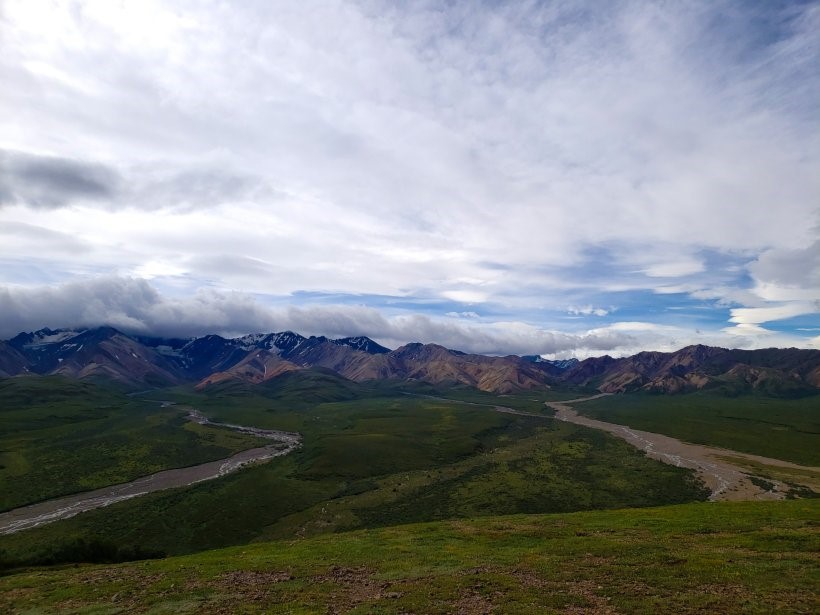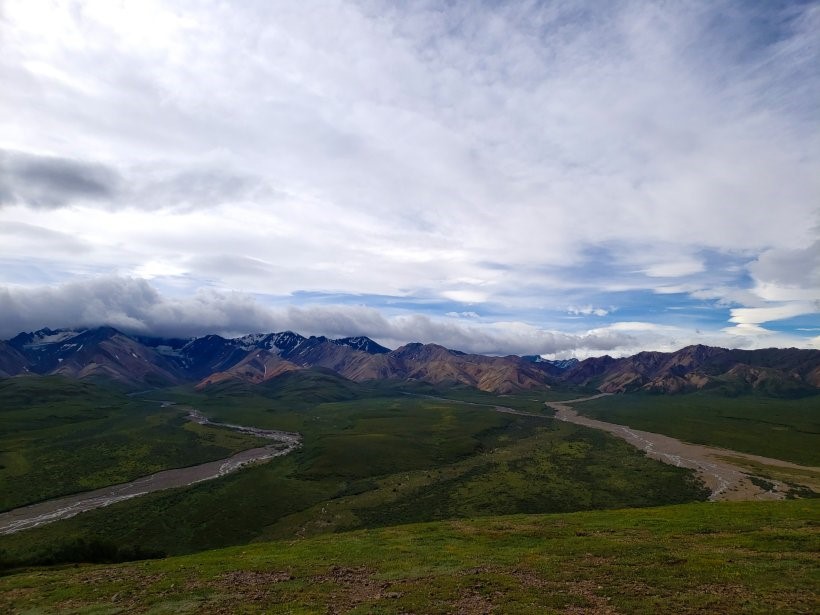 It's crazy to think only a third of the park's visitors see the mountain, given its tremendous size. Summers in Alaska are gorgeous and the days are long, but this mountain range gets obscured from sight pretty regularly. Don't fret if you don't see it; you are not alone. You may want to keep an eye on the weather for your visit and give yourself more than a day or two.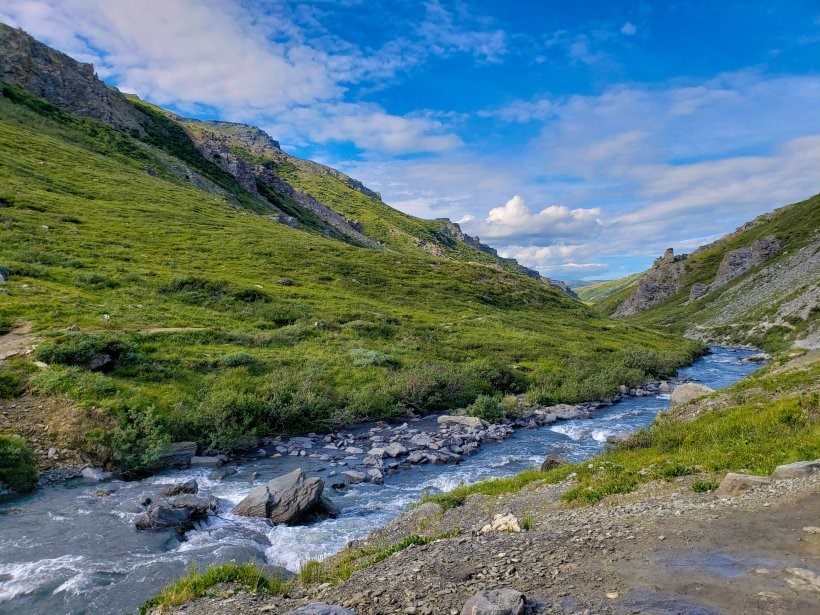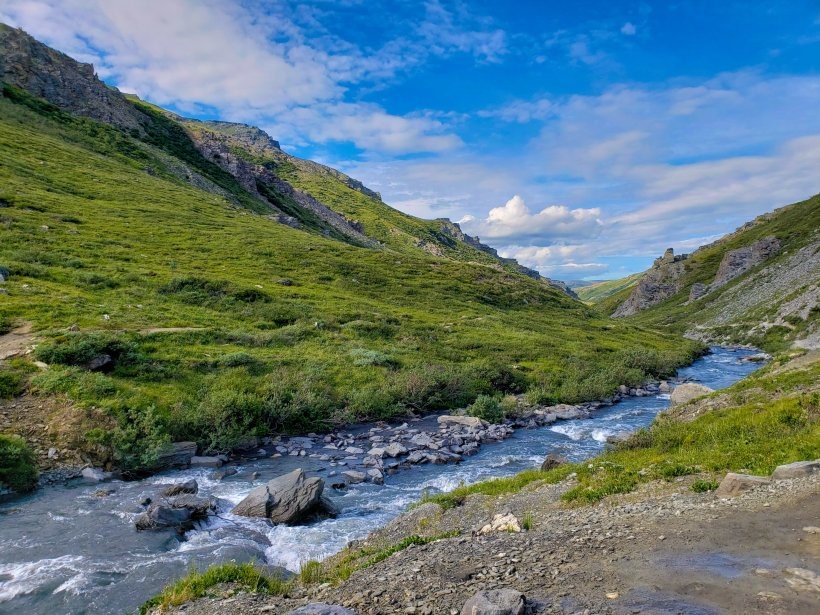 This park is rugged and wild; it's home to grizzlies, moose, Dall's sheep, wolves, and caribou to name a few. There is a well-maintained, paved road up to Mile 15 in the park. Beyond that, only campers with reservations and park tour buses are able to continue down the remaining gravel stretch of road.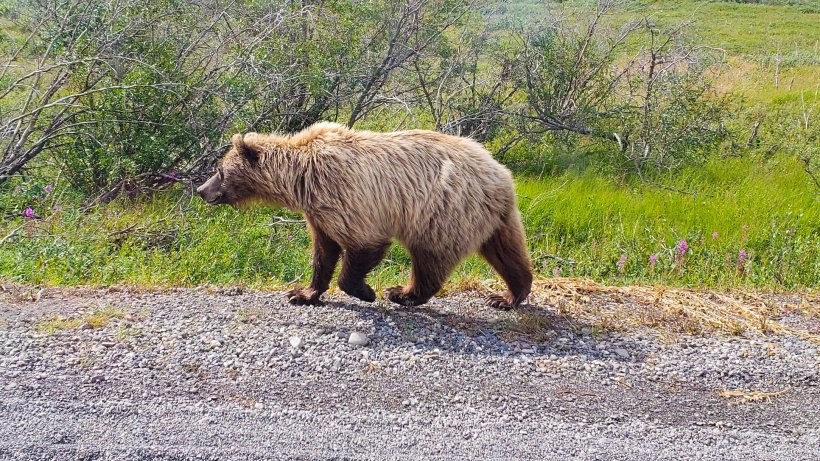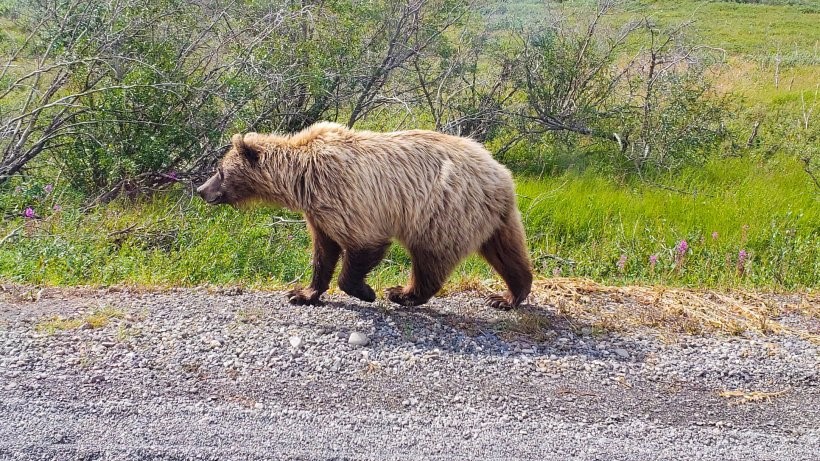 The back country in Denali is definitely the way to go for those who want to get away from the crowd and experience a good portion of this massive park.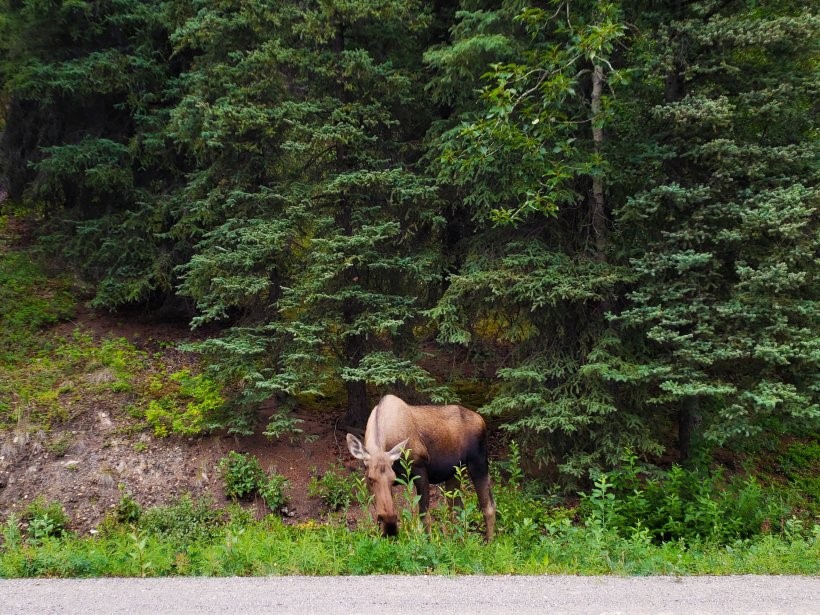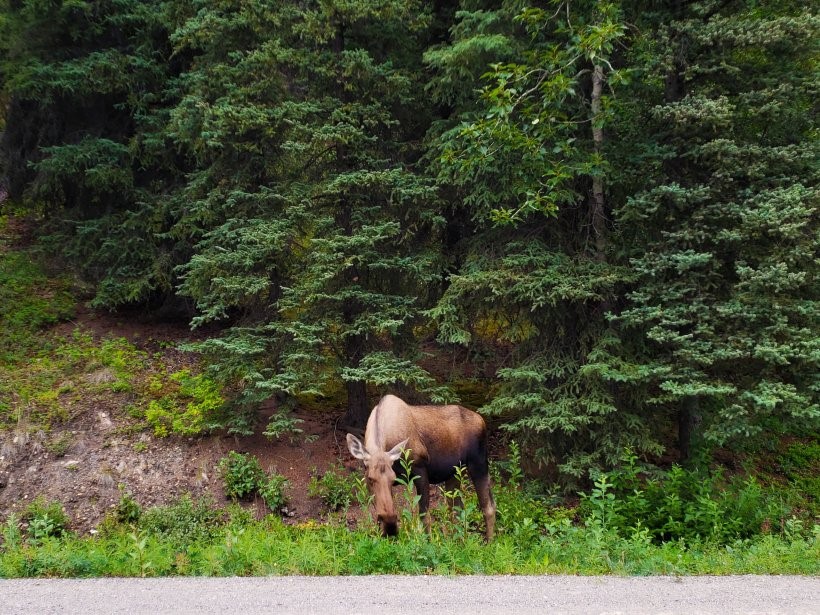 For those of us who don't want to veer too far off the beaten path, not to worry… There are trails that are well-marked and maintained in those first 15 miles. There are lookouts and information shared throughout.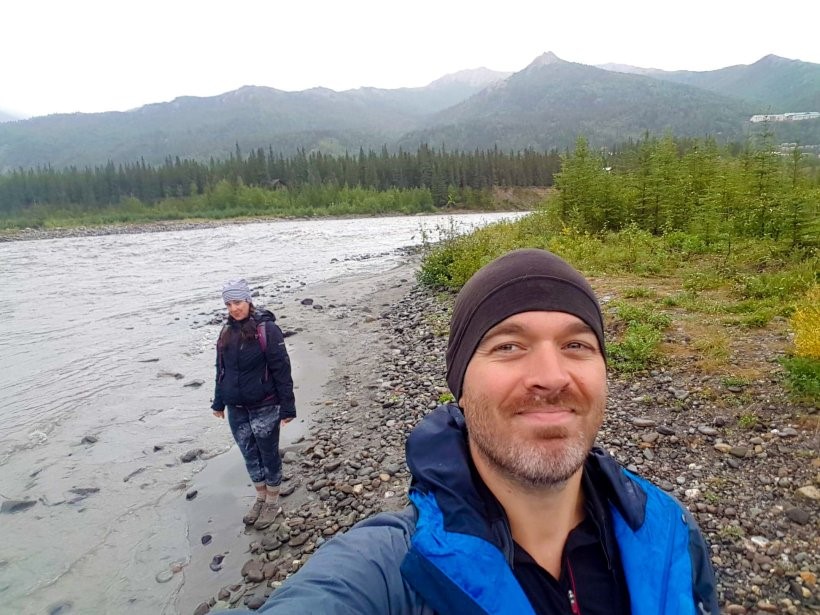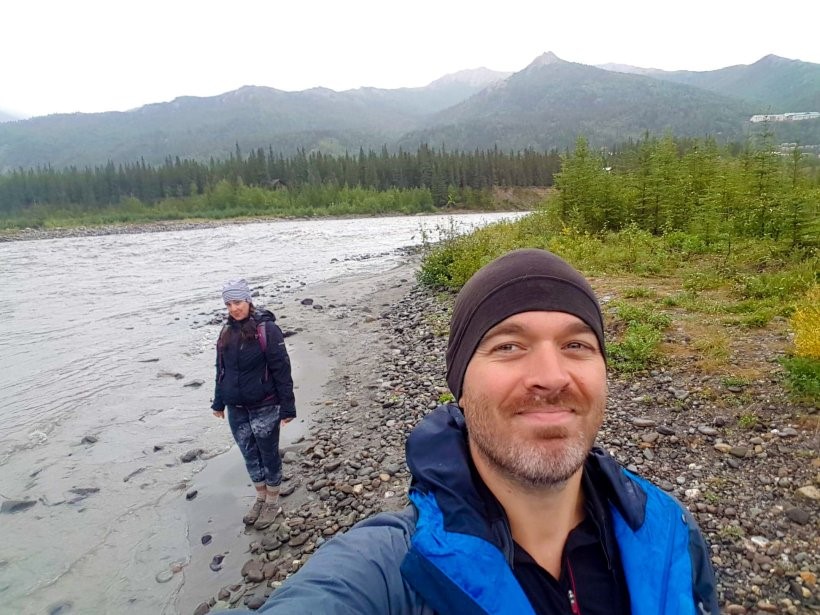 A Few Sights Not to Miss
Spruce Forest, Horse Shoe Lake, and Taiga Trails
These are easier trails to manage. You can see wildlife, check out the river, and view the incredible work the local beavers do.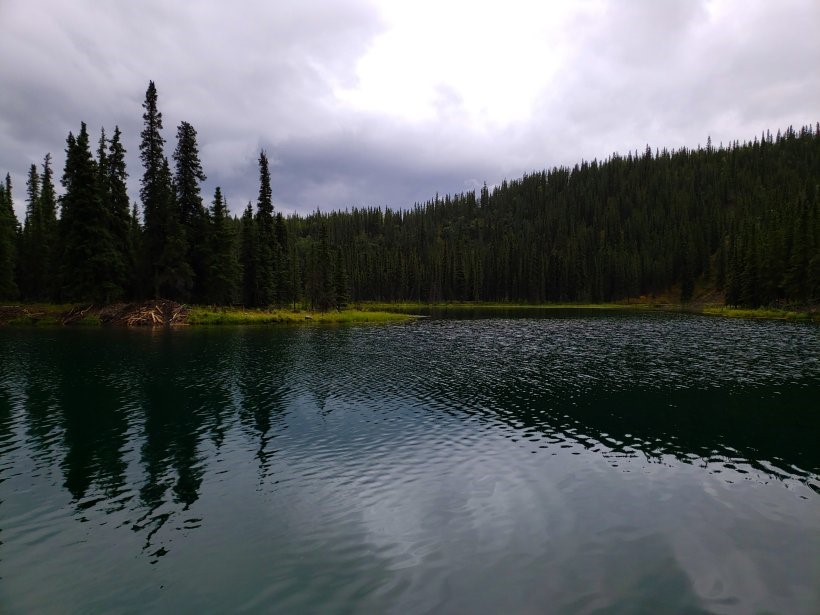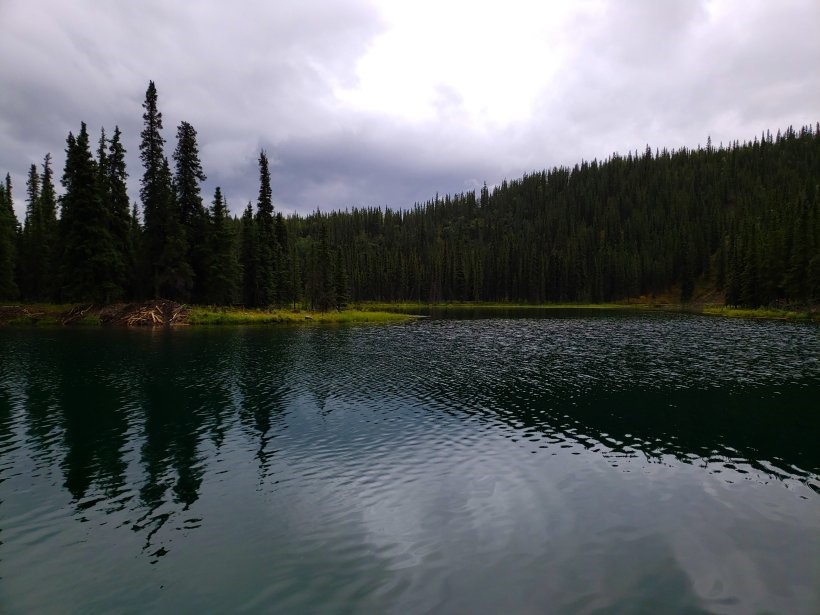 The sled dog demonstration!
Yes, Denali National Park relies on the service of their sled dogs for patrolling in the winter!
Taking a walk around Mountain Vista Trail.
The park has shared historic photos of what stood in that space when visitors first started accessing the park.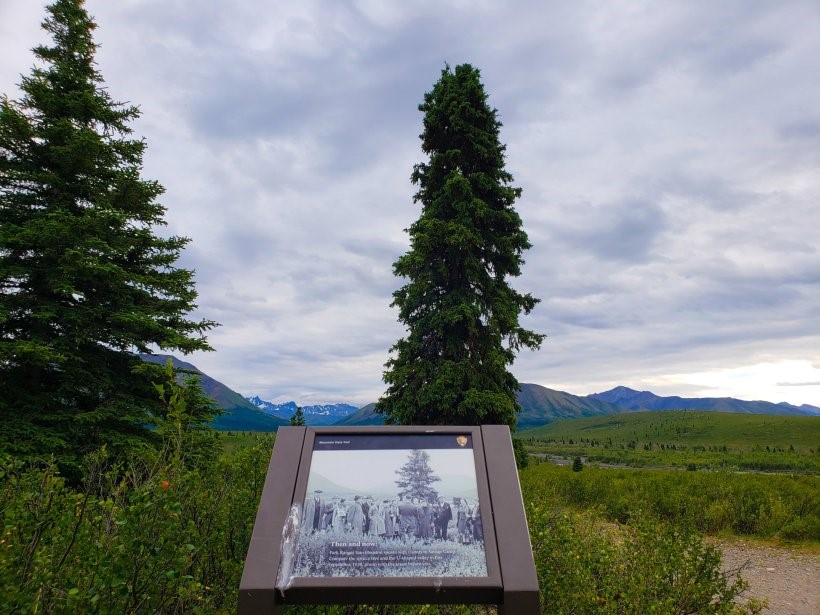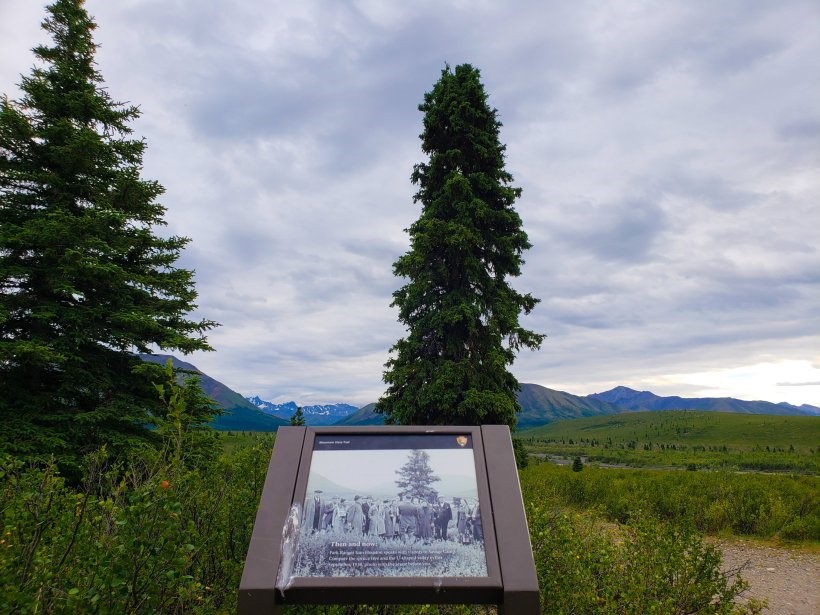 Let's Talk Tours
Guided tours are generally not our thing. We prefer exploring on our own. However, unless you are camping at Teklanika or tent camping further into the park, this is the way to see the remainder of the road. You know that iconic picture of Denali reflecting back over Wonder Lake?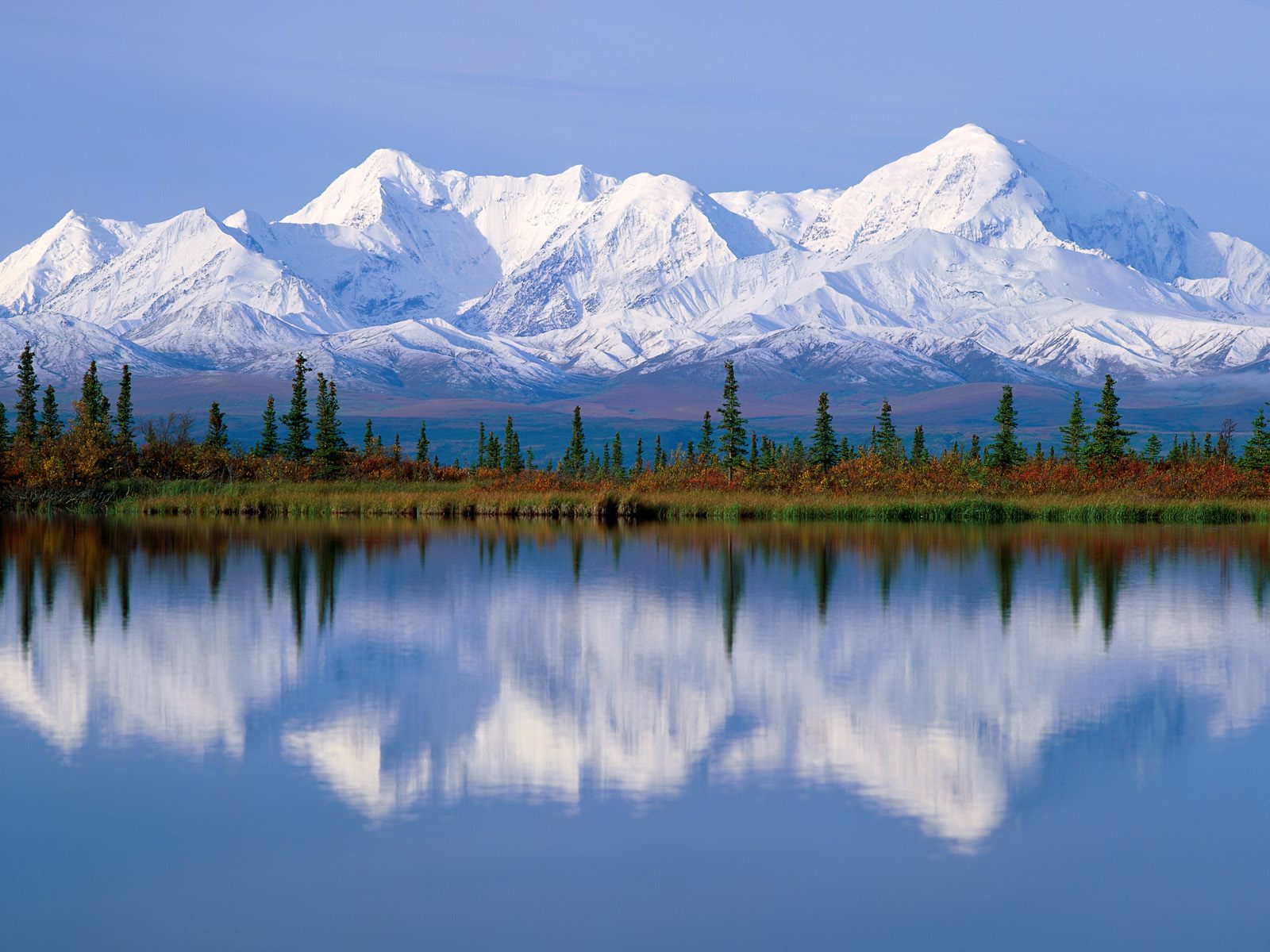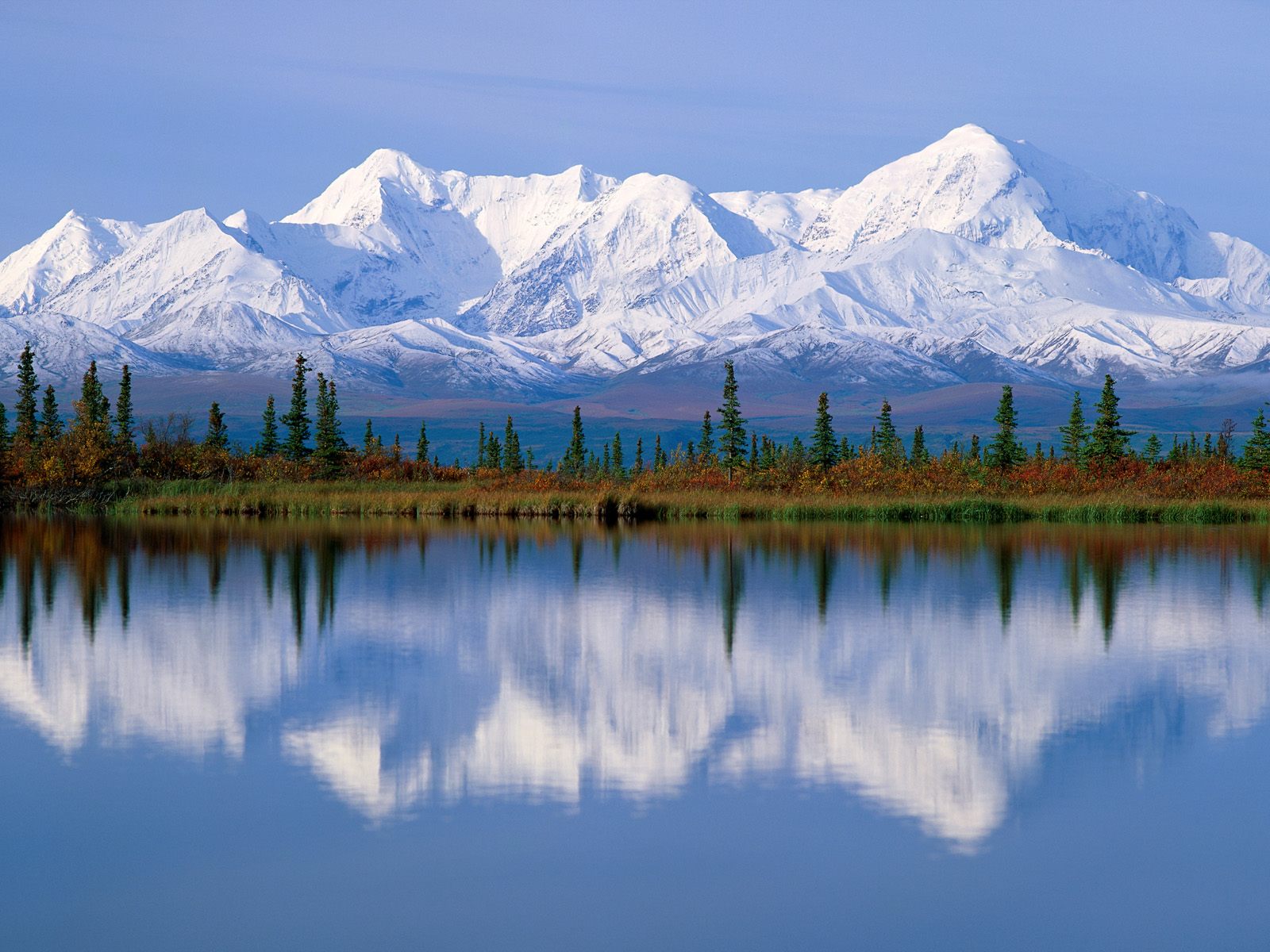 You will need to get a spot on a bus to get to that point in the park. The park service has their own team of tour buses that run anywhere from 3- to 12-hour tours. We were able to go on a 5-hour trip. We didn't want to be away from Holly (our dog) for too long; the afternoon temperatures can get too hot for pets in an RV.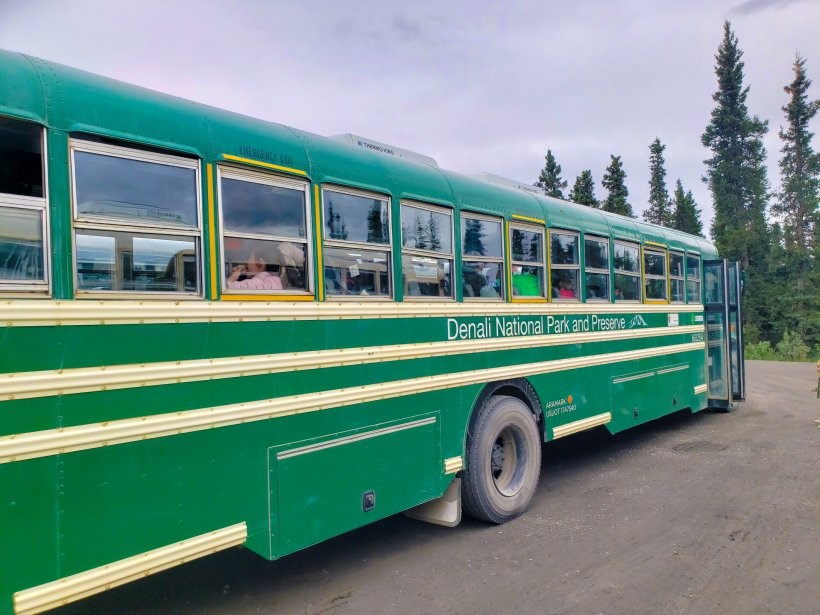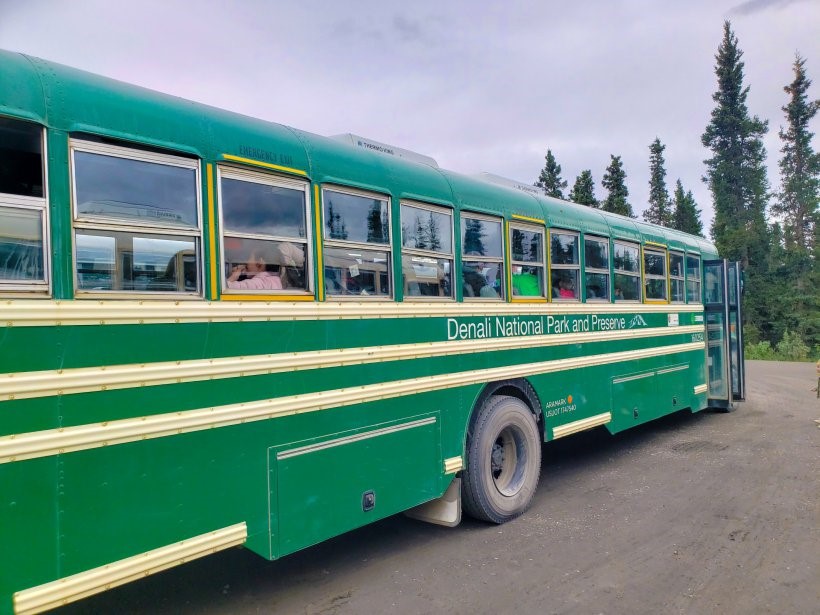 These buses are also your best bet for seeing wildlife! Though it's not guaranteed, we saw at least six grizzlies, several caribous, Dall's Sheep, moose, and lots of birds (including a Short Eared Owl, Hawk Owl, and Golden Eagles). Our driver, Kevin, was awesome, knowledgeable, and just as excited about every sighting as the rest of us!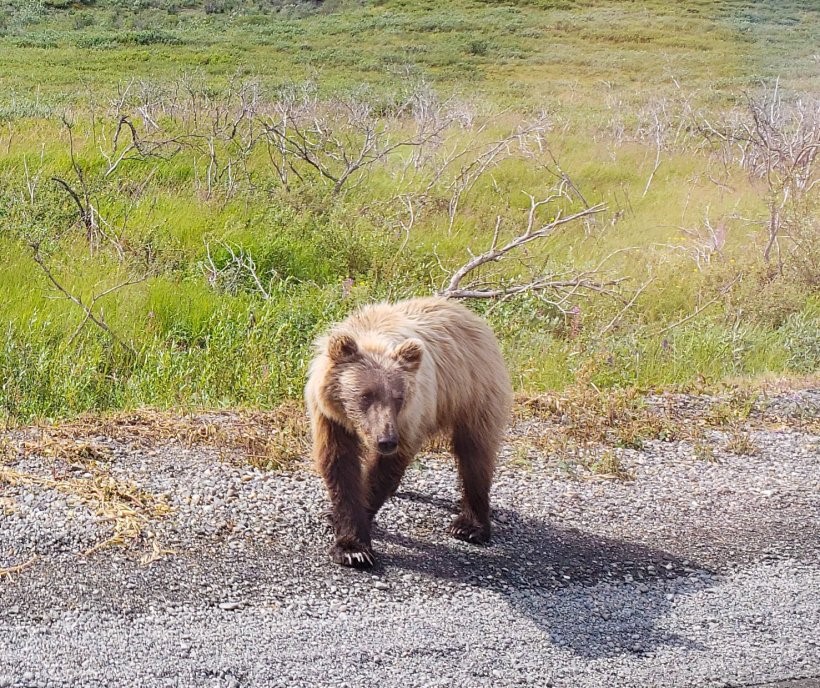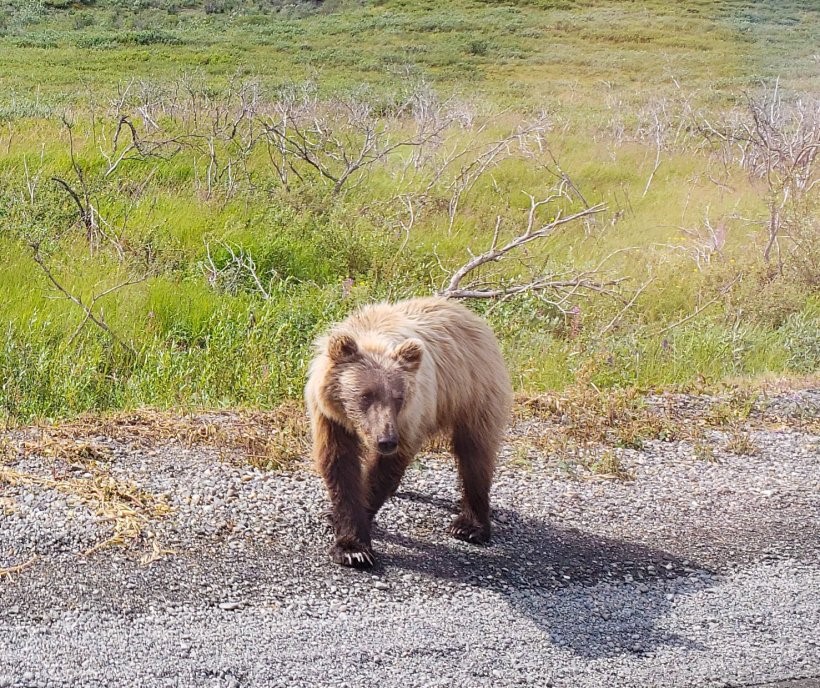 Things to Keep in Mind about Denali
Your U.S. National Parks Pass does cover the cost of admission into this park.
Likewise, your pass does not cover camping. When making your reservations online you may be charged the admission fees as well, so show your pass when checking in to get that part refunded.
Your pass also does not cover the tour buses. Make those reservations early – some buses were looking pretty full. You do get access to free shuttle buses for the first 15 miles with your admission to the park.
During peak season, the campsites in Denali fill up weeks in advance! We definitely recommend grabbing a site at Teklanika Campground. If you are traveling by RV, remember to check on the size of your rig for restrictions. We saw at least one Class A make the trip, but there are no hookups within the park.
For those traveling with pets
Traveling with pets? This one is always a challenge for us; pet owners are asked to stick to the roadside trail, parking areas, or the road. Owners are also asked to always keep pets on a leash. Keep this in mind when you are planning how to see the park. We understand the buses may allow dogs (double check when booking), but stops are limited. That's potentially a long time for your pooch to be alone or on a bus with a lot of very excited tourists.
If you are camping in the park, make your tour reservation before heading to your site. Once you are in your site, the park asks that you keep your vehicle in your campsite. The tour buses will come to pick you up at the campground.
Remember all the campsites in the park are dry, so make sure you are stocked and charged up before you enter the park. At Teklanika Campground, you will be booking your site for a minimum of three nights, and, again, the vehicle stays put once it is parked.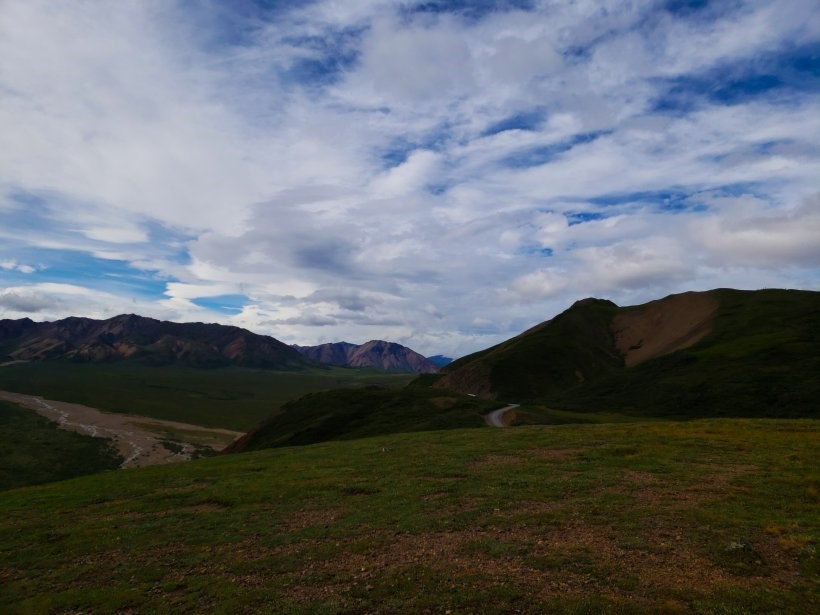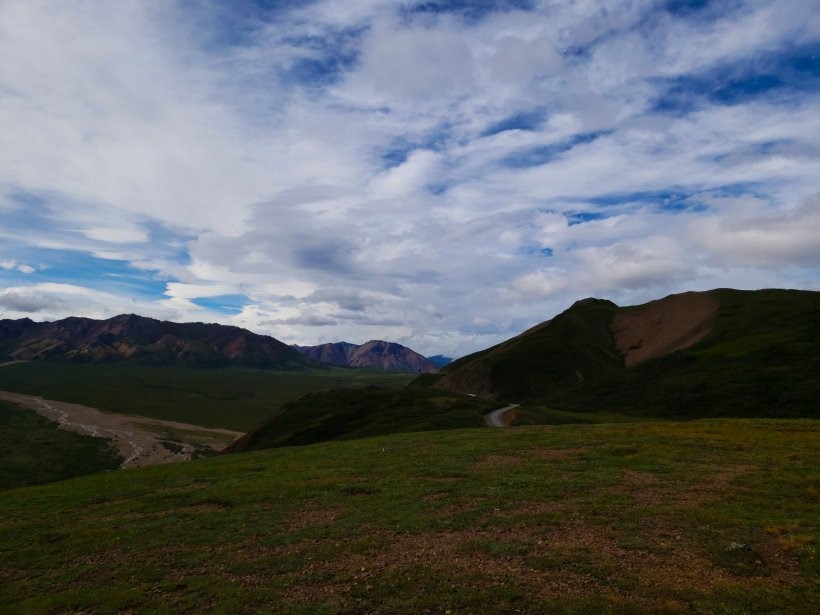 The park does have a free dump station and potable water at the campground registration office.
Thinking of staying outside the park? There are some great boondocking spots (most are a short drive from the park), as well as a few full-service RV parks nearby.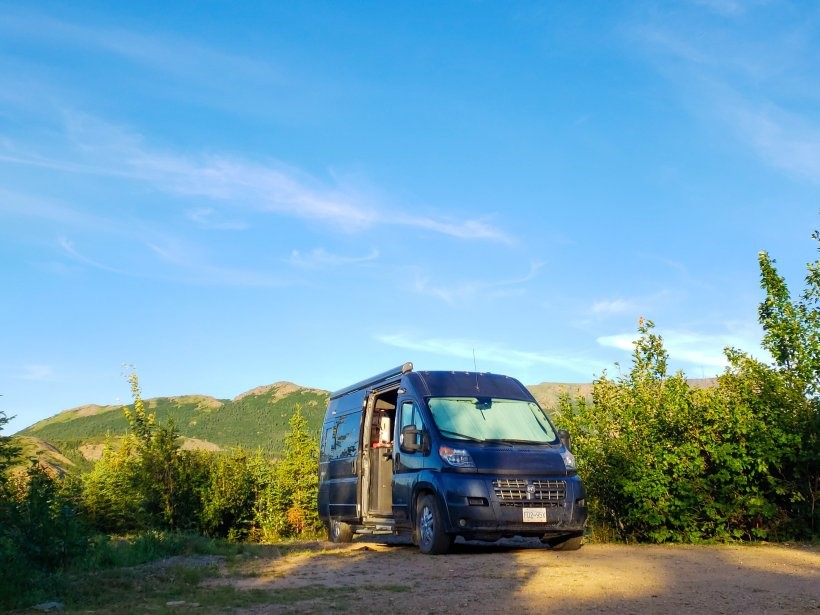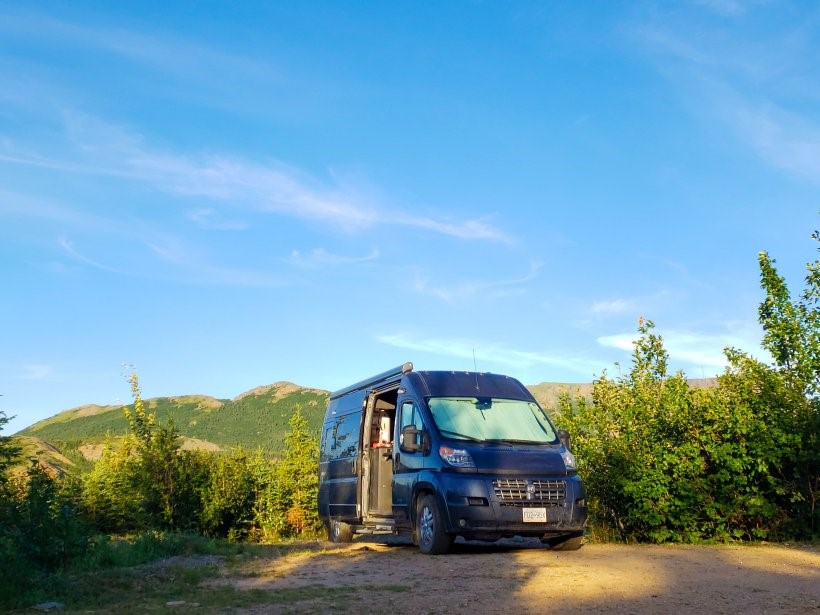 Around Denali
We drove from Fairbanks which brought us through Healy on our way to the park. Definitely stop and check out 49th State Brewing; they have an awesome beer selection and a nice menu (late night half price appetizers after 9 pm). This pub is also home to the prop bus from Into the Wild, a popular photo-op for tourists.
Speaking of Into the Wild, if you're up for the Stampede Trail, it's just on the edge of town. The Stampede Trail leads to the famous "Magic Bus" in which Christopher McCandless lived from April until August 1992. The life of this young man is described in Into the Wild by Jon Krakauer and also in the 2007 movie.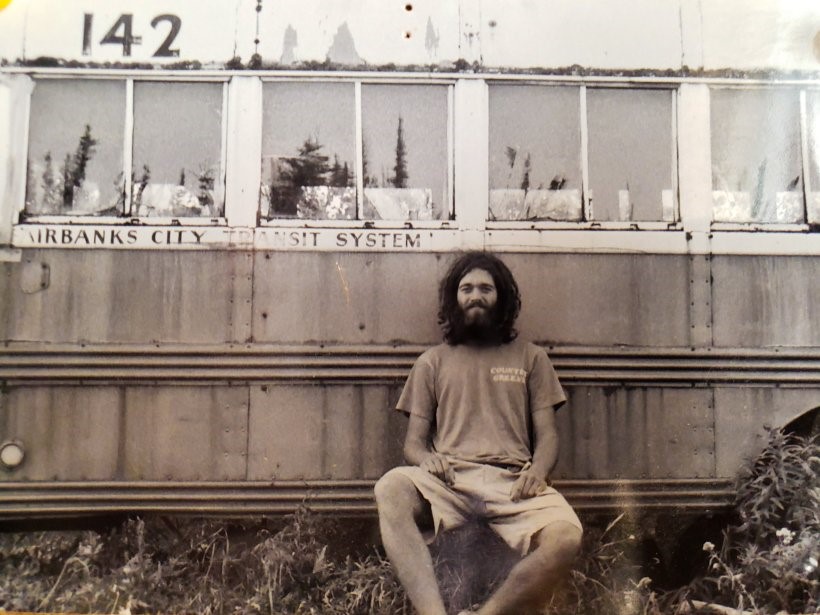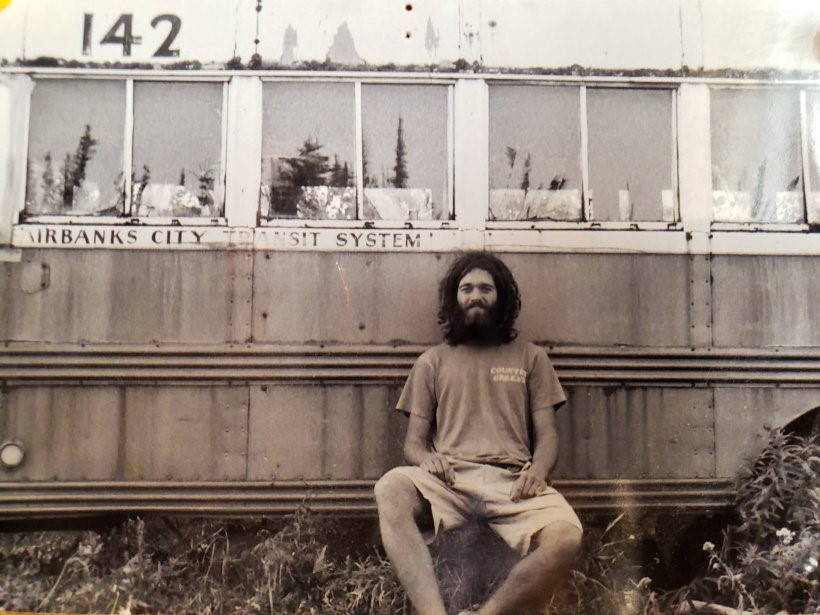 Logan made his way out to the real "Magic Bus" back in 2004. His travel buddy had read Krakauer's novel, and they couldn't pass up the chance to see the bus for themselves. The hike is an overnighter with two river crossings, some muddy spots, and all the wide open spaces.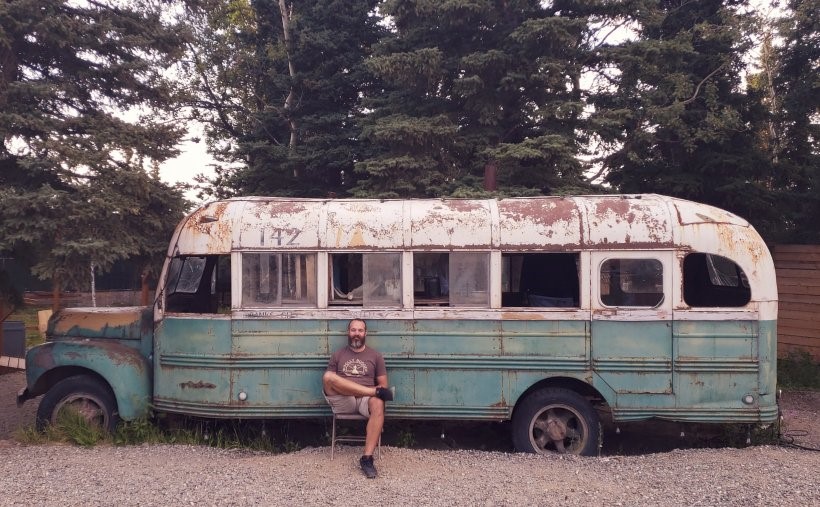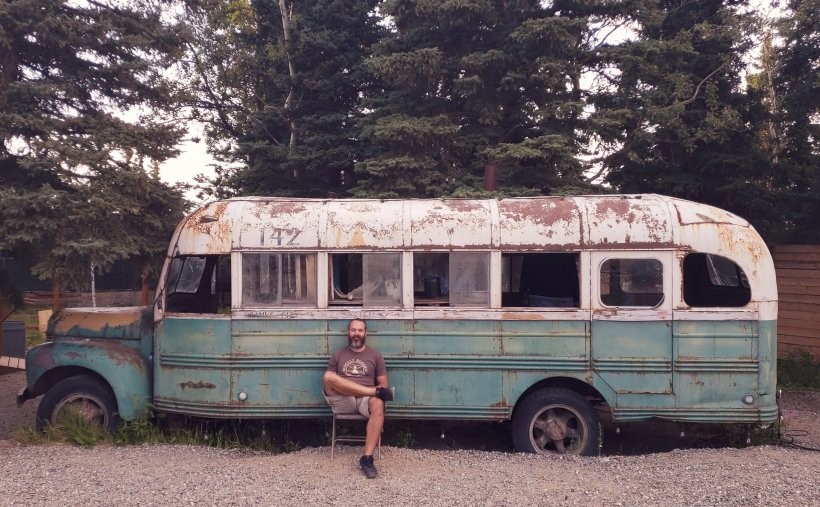 Take your time planning your trip to Denali so you don't miss anything. You'll be glad you did.
Kira, Logan, and Holly, F477428, are full-time travelers in a Roadtrek Zion. They sold their home in Alberta, Canada; left their jobs; and have been on the road since Nov. 1, 2017. They have logged 37,000 kilometers! Follow their journey on Instagram.