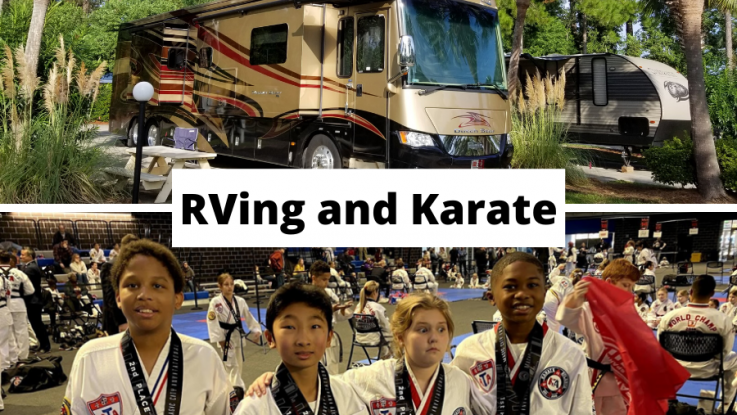 RVing and Karate
So you have a family and love taking your kids on RV trips. Isn't it the best way to travel as a family?  But sometimes life changes and nobody really likes change. Our kids began to grow up, which meant their activities became front and center in the lives of our family. That's when the big dilemma hit us.
Our Big Dilemma
How can we still enjoy frequent RV travel and manage our ever-growing kids' athletic schedules at the same time? It was causing major conflicts. You want to take trips, but the kids have obligations to their teams. What do you do? This question is one that many RV families face, both the parents and grandparents. Let me tell you how we solved this dilemma in our family.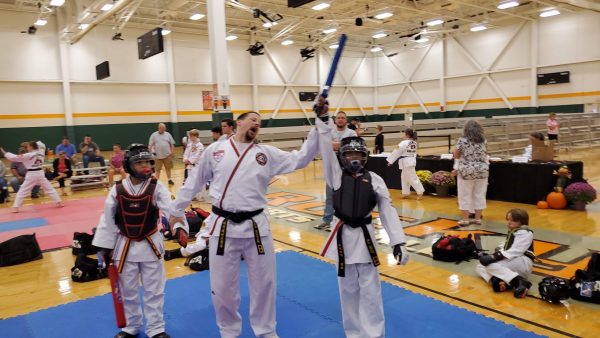 We have been dealing with this for over two years, ever since our now 10-year-old joined the ATA Karate school sparring team. He got picked to be part of the team, and part of the responsibility of team members is to travel to regional and national tournaments.
First, I need to get this off my chest; I am a huge sports fan. You may or may not know, I played football in high school, college, and was even blessed with an 11-year career in the NFL. I'm a big believer in the life lessons that team sports teach our young men and women. It would be hypocritical for me to not allow my boys to enjoy and embrace the commitment of team travel sports.
At this juncture, our kids have become firmly entrenched in ATA Taekwondo. After trying out a few local tournaments and seeing the talent and their desire to continue to get better, we sat down as a family and made a decision about what was best for us. 
Instead of giving up or limiting our RV travel, we decided to try as best as we could to pair the two loves of our family together. We believe that this could work for any family facing a similar decision. It doesn't matter if it's football, basketball, soccer, or whatever other sport or activity that requires travel.
So, how do we manage it?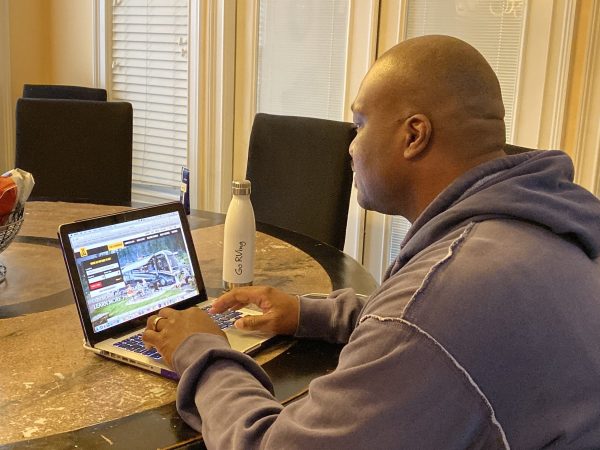 Since I am always the one who takes the lead on our RV travel planning, this change added a new level of complexity to our travel plans. In many ways, though, it made travel planning simpler.
Instead of planning trips outside of the sports schedules, I shifted and began to plan travels around the boys' tournament schedules. As soon as the tournaments are posted on the website, I choose which ones we would potentially attend; always assuming we would be traveling to the Fall Nationals and the World Tournaments. Once those regional tournaments were selected, I began my 5-step process.
Five-Step RV Sports Travel Process
Search for nearby campgrounds and confirm travel distance and route. My favorite planning tool is RV Trip Wizard. It's the best RV planning tool in our minds.
Check for homeschool sites (science museums, historical sites, etc.)
Look for fun local attractions that we might want to visit
Determine how many days we need to spend in the area 
Reserve the campground and book attractions
Money-Saving Tip – we always check Groupon to find discounts on the area attractions we are visiting!
By following this simple process, I have really taken the stress out of RV/Sports traveling. Here are a few of the trips that we have taken using our system of combining travel exploration with Taekwondo tournaments.
Little Rock, Arkansas, for ATA Worlds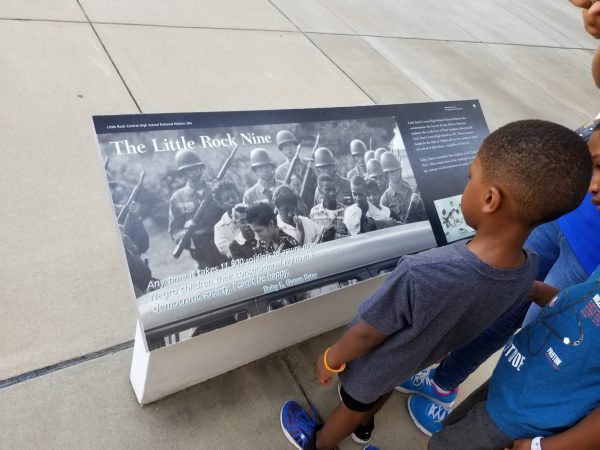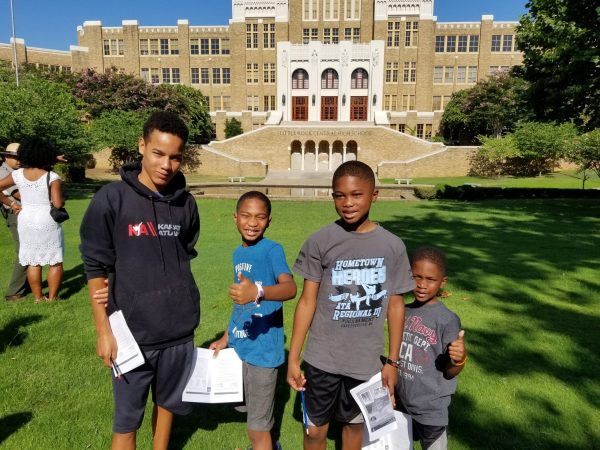 While in Little Rock for the ATA World tournament, we took the time to visit the Clinton Presidential Library, The Little Rock Nine National Park and the Little Rock Science Center, all while KJ competed in his first-ever ATA Tournament of Champions.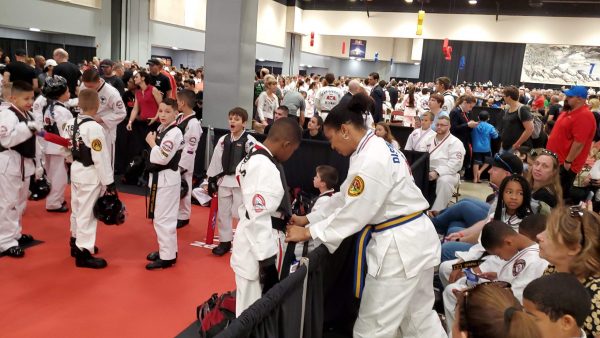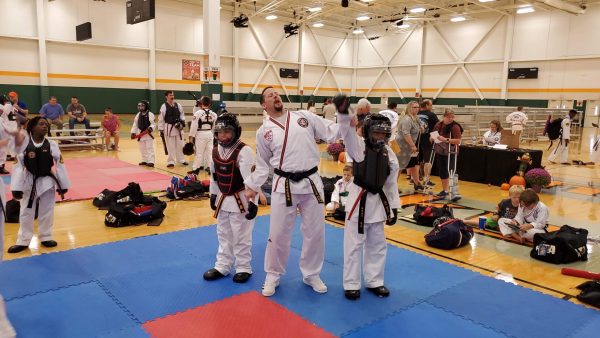 Orlando, FL – ATA Fall Nationals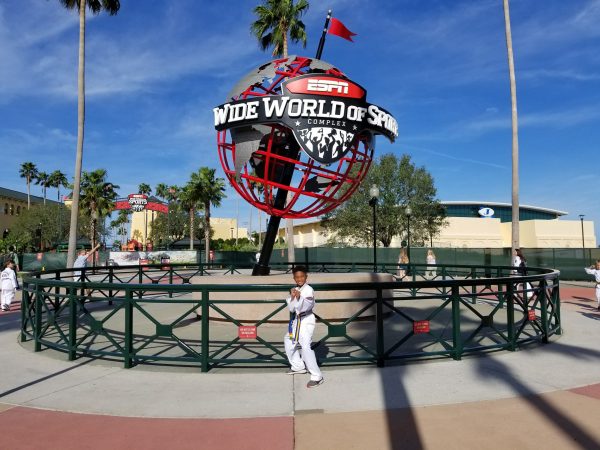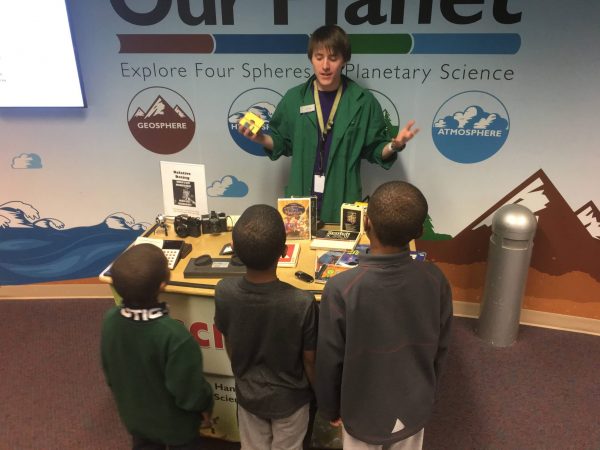 Disney, need I say more? But we also love checking out the Orlando Science Center, the Skeletons Museum,  and many of Orlando's great attractions. 
Gatlinburg, NC – Rocky Top ATA Tournament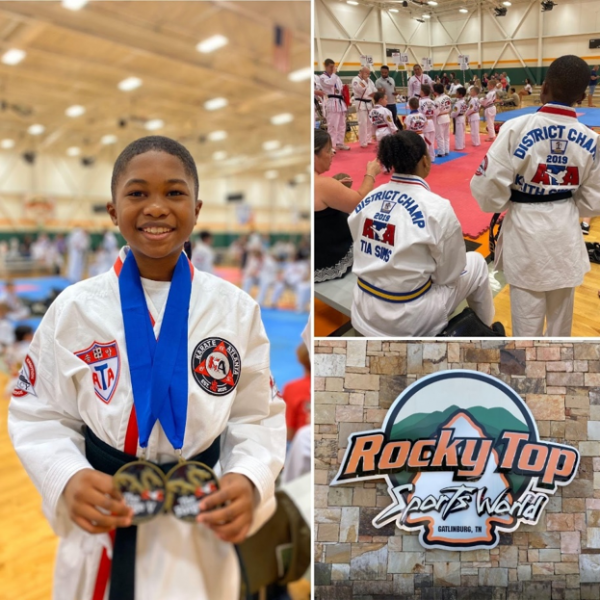 When we saw the Rocky Top Tournament was being hosted in Gatlinburg, TN, we knew we would not miss it for the world. We love the Smoky Mountains National Park area. There is so much to do, and we have a campground that we really enjoy staying in during each of our visits to the area – The KOA Gatlinburg Easy/Smoky Mountains. The Island in Pigeon Forge is a fun place to visit if you're looking to enjoy a great meal, do some shopping. or just a sit back and watch the water show in the fountains.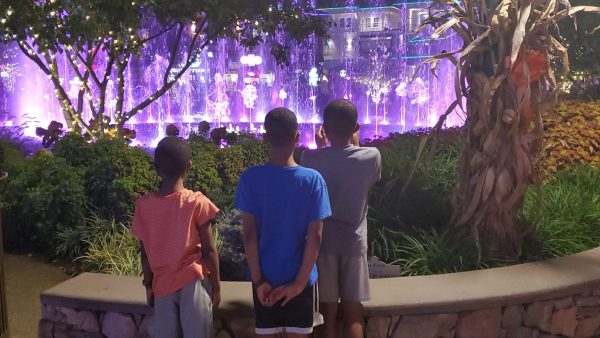 Magic City Tournament  – Birmingham, AL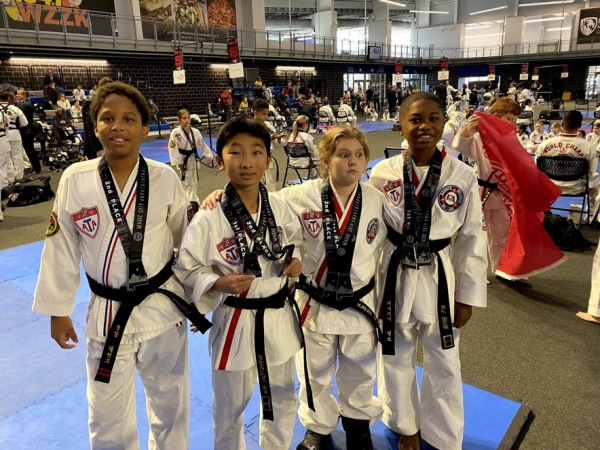 The Magic City Tournament in Birmingham, AL, turned into a magical trip. KJ's team won their division. We found a great campground to stay in. To say we had a blast at the McWane Science Center would be a gross understatement. Tia jumped right in, playing in the interactive displays with the boys.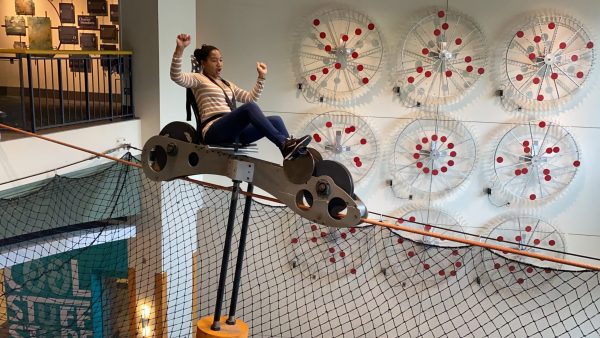 As you can see, by turning the kids' sporting events into a mini family vacation, we feel we have really maximized our traveling without compromising anything. These trips will typically turn into a 4-day adventure, depending on the distance.  Yes, it takes a little extra planning, but it's well worth the time and effort.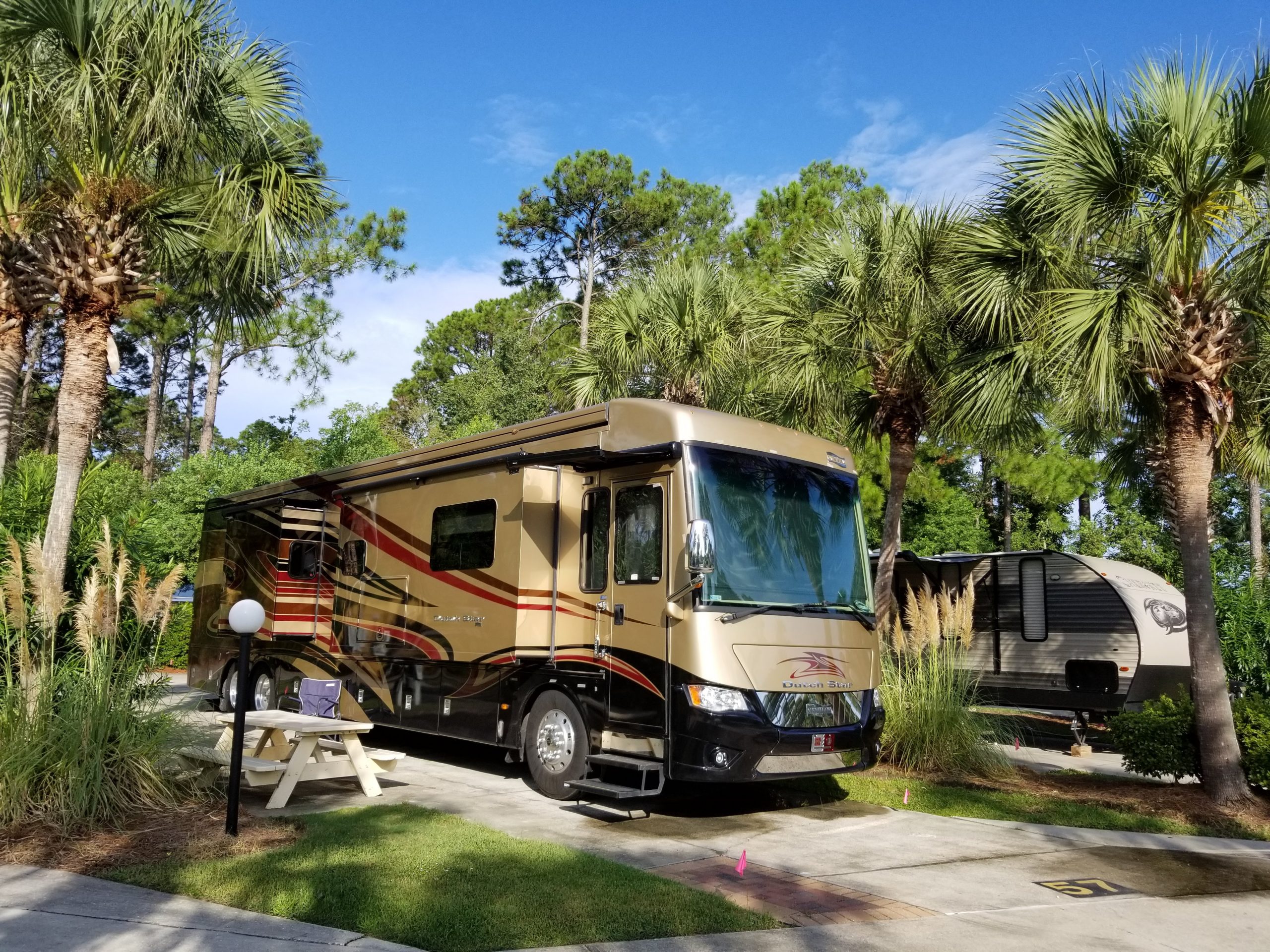 Keith Sims -Dad, RV trip planner of Soulful RV Family, FMCA member
Meet the Family

Soulful RV describes themselves as not the typical RVers. Keith and Tia, F452083, are an African American, semi-retired couple (former NFL player) with a large family. They share both the practical and fun sides of RVing on SoulfulRVFamily.com and social media, including Facebook and Instagram.