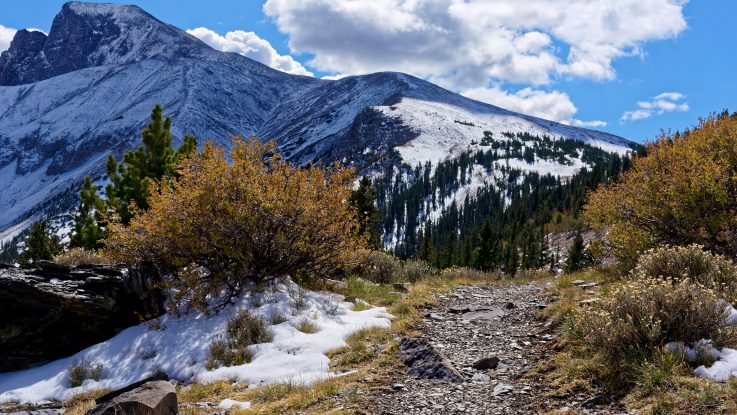 Passes that offer savings for frequent visitors are available for United States and Canadian national parks. These passes can be great savings for RVers!
U.S. National Park Passes
There are several pass options available for U.S. national park passes:
America The Beautiful passes 
The Annual Interagency Pass is available to anyone and provides unlimited visits for a year from the month of purchase. This pass covers entrance fees at U.S. national parks and national wildlife refuges, Also, the pass covers standard amenity day-use fees at national forests and grasslands and at lands and waters managed by the Bureau of Land Management, the Bureau of Reclamation, and the Army Corps of Engineers. It costs $80, plus a processing fee for online orders or can be purchased in person at staffed sites.
Seniors can purchase Annual ($20) or Lifetime ($80) passes. You must be a permanent U.S. resident, age 62 and above.
If you are a citizen or permanent resident of the U.S. with a permanent disability (must be medically determined), you can claim a free Access pass.
Also, free passes are available to Volunteers who accrue more than 250 hours of service at participating facilities and to current Military members, as well as to 4th Grade students.
If you frequently visit one particular location, Site-Specific passes ultimately will be added as an option.
For details about all these options, click here.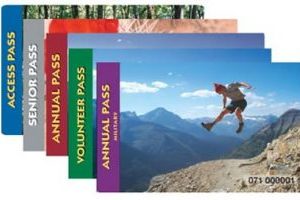 Canadian National Park Passes 
Now, in Canada, Discovery Passes provide unlimited admission for 12 months from the date of purchase to more than 80 Parks Canada places that typically charge a daily admission fee. The passes cost:
$57.90 for seniors ages 65-plus
$67.70 for individuals ages 18 to 64
$136.40 for a family group of up to 7 people in a vehicle
Free for youth from birth to age 17
Furthermore, Single-Location passes also are available.
Purchase passes online, at any Parks Canada location, or at participating Mountain Equipment Co-Op (MEC) stores. For details, click here.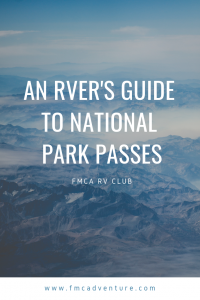 Do you have a national park pass for the U.S. or Canada? Has it helped you save money on RV trips?