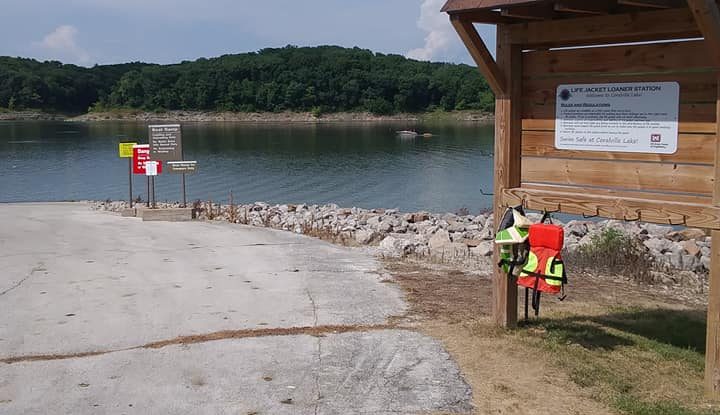 Have you ever stayed at a U.S. Army Corps of Engineers campground? FMCA has created a guide to these "hidden gem" campgrounds.
Background
The Army Corps of Engineers serves the U.S. through public services. In fact, the organization is composed of nearly 40,000 civilians and soldiers working to improve the nation's infrastructure in projects such as constructing dams or building lake reservoirs.
The organization is present in 43 states and manages more than 450 lakes and waterways, which the public can access for fishing, boating, and camping. Some of these areas charge day-use fees. You can purchase an annual access pass for $40 to enter the day-use areas; camping fees are not included with pass entry. 
About COE Campgrounds
Many regard Corps of Engineers campgrounds (often nicknamed "COE campgrounds") as the best public camping areas in the country. For an RVer that loves water activities like fishing or boating, they are especially ideal.
Most of the campgrounds are located in primitive areas. They are known for for being well-maintained. Simple amenities like shower houses, restrooms, water hookups, picnic tables, and fire rings are available. Some COE campgrounds offer full RV hookups, and nearly all have asphalt-paved sites for RVs.
Also, it's worth noting that COE Campgrounds are different than military campgrounds, as the public can access them. 
Finding a Campground
Now let's talk about why many RVers think of COE Campgrounds as "hidden gems." Quite frankly, it can be hard to locate the campgrounds and to find information about them.
Here are a few resources to help you locate and make reservations at COE Campgrounds:
Corps Lakes Gateway
The Army Corps of Engineers' main website to find recreation opportunities, including camping locations. The site lists all camping options – primitive, tent, RV, etc. 
Visit Now
Interactive Map on Corps Lakes Gateway
This map may be one of the simplest ways to search for COE Campgrounds. In the yellow map in the center of the page, click on the state you wish to visit. The site will display a map of that state, showing all recreation areas. 
Visit Now
Recreation.gov
This is the site to visit to make reservations for a COE Campground. Please note the site features ALL COE offerings, including day shelters, recreation facilities, and campgrounds. On this website, some campgrounds allow you to check availability ahead of time. For all campgrounds, the site lists a comprehensive directory of amenities and attractions to help you plan your next trip with ease.
Visit Now
Guidebook
Let someone else do the work for you, and pick up this guidebook: Camping with the Corps of Engineers: The Complete Guide to Campgrounds Built and Operated by the U.S. Army Corps of Engineers. Yes, we know it's a long-winded name, but it's an easy-to-use guide that sorts COE Campgrounds by state and reservoir. It is published by Wright Guides and was last updated in June 2015.
Purchase Now
Summary
The bottom line: If you can find a COE Campground on your travels and are needing a site with basic amenities, you will probably be pleased with your stay. COE Campgrounds are  an affordable camping option for RVers. Enjoy your stay!
Have you visited a COE Campground? Tell us your favorite in the comments below.