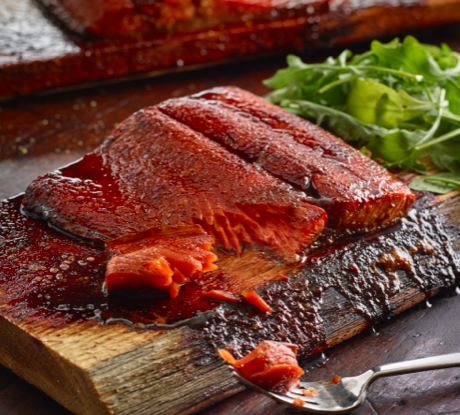 RVers who love to cook and eat —not necessarily in that order — may be acquainted with The Cooking Ladies. Phyllis Hinz and Lamont Mackay, F175089, of Ontario, Canada, share their knowledge of and love for food in books, blogs, and more.
Here's a recipe from The Cooking Ladies' 10th cookbook, On The Road With The Cooking Ladies: Let's Get Grilling. Click here for a printable PDF of the recipe.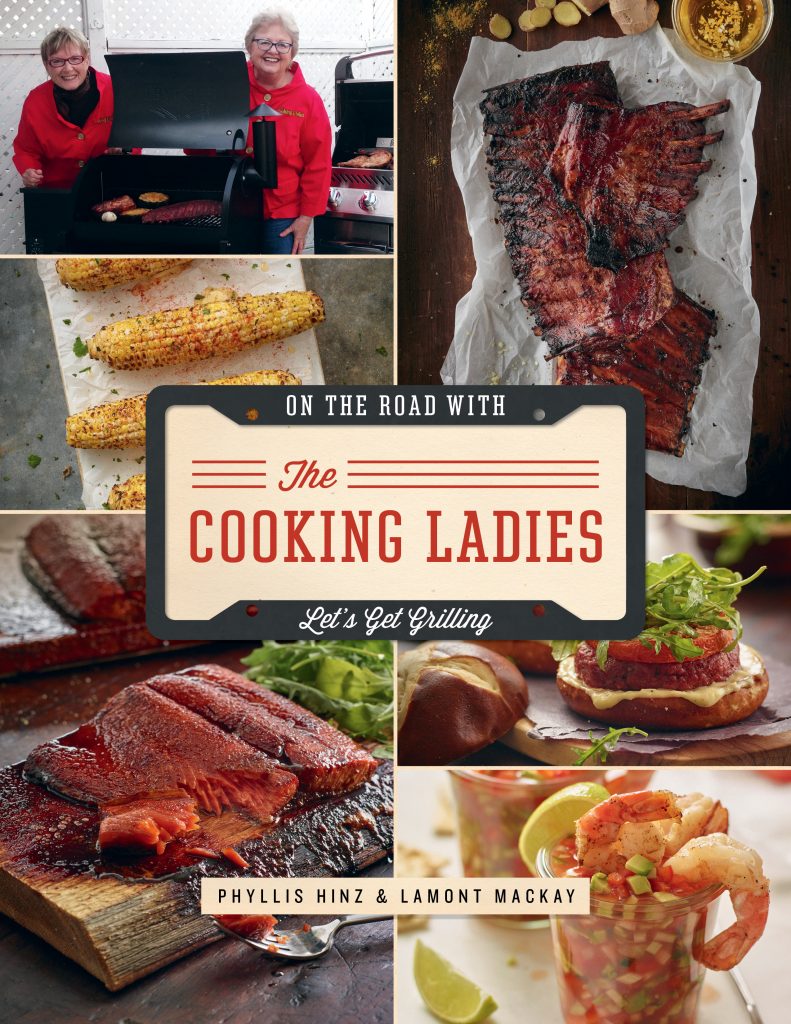 West Coast Cedar Plank Salmon
Makes 4 servings
3 Tbsp (45 mL) brown sugar

½ Tbsp (7.5 mL) garlic powder

1/2 tsp (2.5 mL) Chinese five spice powder

1 tsp (5 mL) hot sauce

3 Tbsp (45 mL) soy sauce

½ Tbsp (7.5 mL) sesame oil

¼ cup (60 mL) dark molasses

Four 6-oz (170 g) boneless, salmon fillets, skin on
Directions
1. Soak two 12-inch (30 cm) cedar planks in cold water overnight.
2. In a bowl, combine all ingredients but the salmon. Stir well until blended. The sauce can be made a day or two ahead and refrigerated until ready to use.
3. Preheat the grill on medium-high (450-550°F/230-290°C) for 10 minutes with the lid closed.
4. Place the salmon fillets, skin side down, on the wet cedar planks. Place planks on the hot grate.
5. Spoon and spread half the brown sugar mixture over the salmon.
6. Cook the salmon with the lid closed for 15-20 minutes depending on the thickness of the salmon and the thickness of the cedar. The cedar will smoke the fish.
7. Halfway through the cooking, baste the salmon with the remainder of the sauce. Do not turn the salmon over.
Recipe Notes
Check the cedar planks occasionally. Be prepared to sprinkle baking soda on any flames.
The salmon is cooked when the flesh is firm, but moist. Lift each fillet from the cedar planks, leaving the skin behind.
If you enjoy grilling out while RVing, check out this recipe for Colombian Coffee-Grilled Steaks.