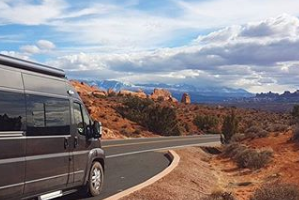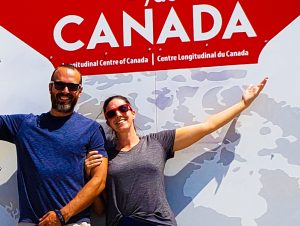 Yesterday we got stuck in the mud on the road to Fort Resolution and it got us thinking about plans. Everyone has a different mindset when it comes to making plans —from the rigid planner with reservations made out for the entire trip to the ones who wing it. We like to think we fall somewhere in the middle. We call it the "no plan plan." We have certainly made a few reservations along the way, and we have an idea of places we would like to see and visit. But, overall, we have left ourselves open to whatever may come.
There have been some amazing adventures as a result of our lack of planning. A few examples are: Our first trip to Las Vegas; our detours when roads were closed along Highway 1 on the West coast; an impromptu trip to the Grand Canyon; a broken window that led to seeing the Mighty Five in Utah; getting caught in an incredible storm in Saskatchewan; meeting the man who repaired our inverter and became a lifelong friend in Beaumont, California; our first crawfish boil in Louisiana; discovering some of the most beautiful national parks in Canada; trying out the best chip truck in Sarnia, Ontario; and celebrating National Indigenous Day in Hay River.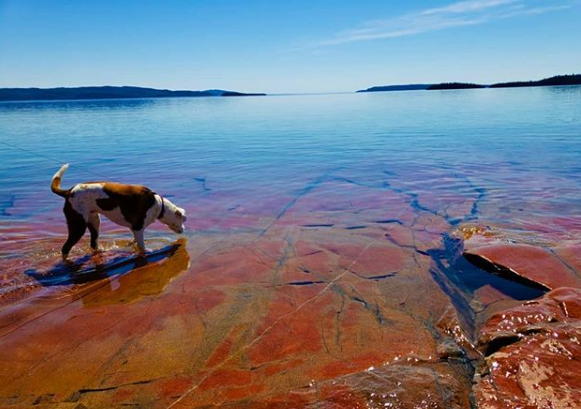 For the first time in many years, we have been able to visit with family all accross Canada, though our "no plan plan" doesn't always make us the best visitors. We had to adjust and have some version of a schedule so we weren't always rolling into town with little to no notice. Thankfully our friends and family have been understanding and patient.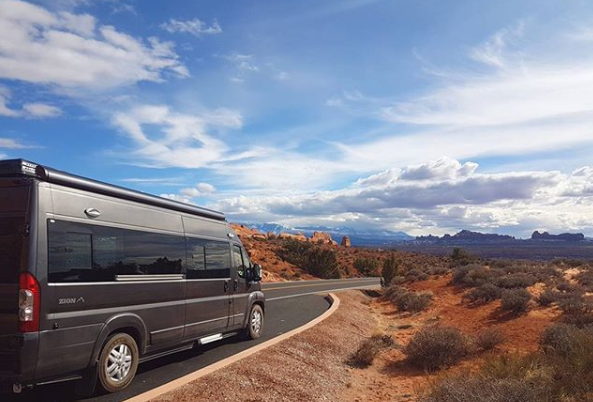 One of the big perks of RVing is the people you meet, and we love hearing suggestions from fellow travelers or locals. Hearing someone's awesome experience from a place we hadn't considered inspires us to see new things! Not having a set schedule allows us to change our route whenever the opportunity arises.
The surprise changes and detours along the way, washed out roads, landslides, storms, electrical problems in the van, construction, and getting stuck don't seem so bad when you aren't in a hurry to get to the next stop.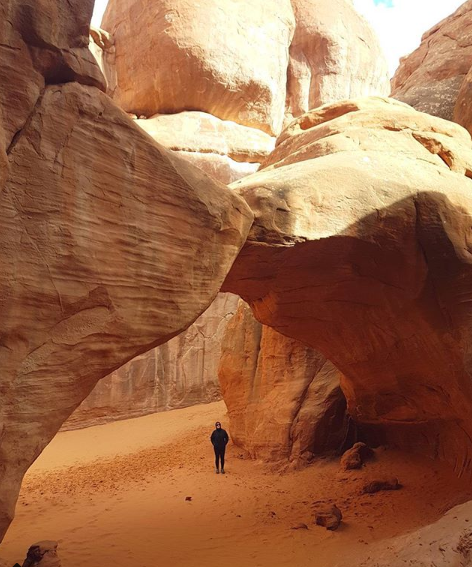 So after being stuck in the mud and getting pulled out by a friendly crew of road workers, here we are soaking up some local history and culture in a place we hadn't expected. We are hearing stories from locals of places we hope to see when we get back on the road.
We hope you leave a little room for the unexpected in your journey. And we hope to see you on down the road…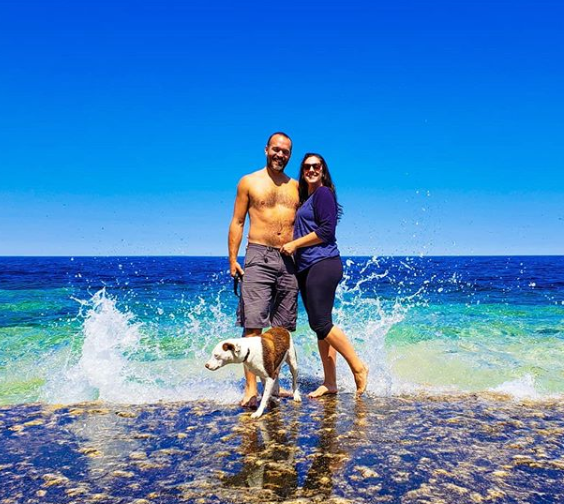 Meet FMCA's Featured Family
Kira🙋♀, Logan 🙋♂, and Holly🐶, F477428, are full-time travelers in a Roadtrek Zion. They sold their home in Alberta, Canada; left their jobs; and have been on the road since Nov. 1, 2017. They have logged 37,000 kilometers! Follow their journey on Instagram.