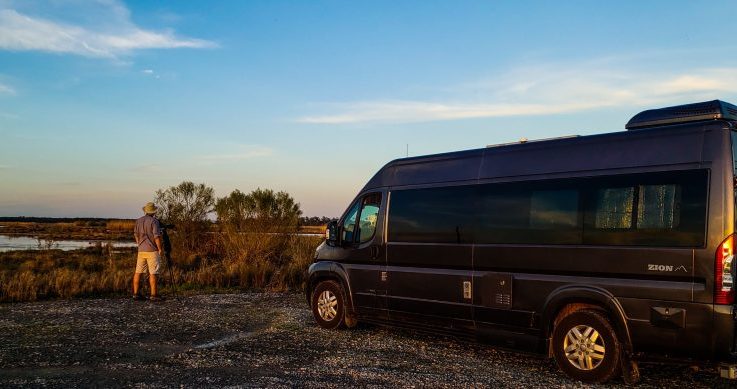 Last year we saw New Orleans and Natchitoches in Louisiana. Both offered amazing history and culture — it was an awesome experience! This year, we decided to take a slower, quieter route through the southern U.S.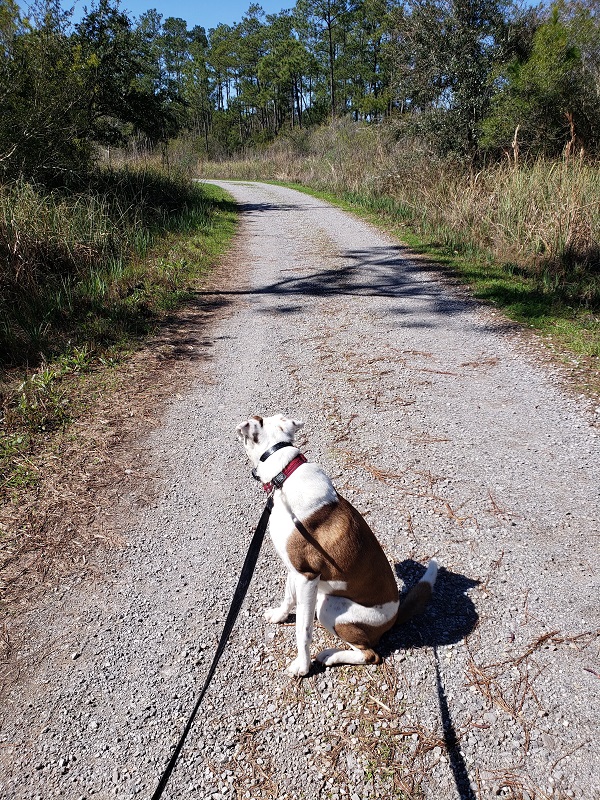 Logan has been really enjoying birding as a hobby this year. It is something he has always liked, but, with decent binoculars and a spotting scope, he is stepping it up a little. We found some great new spots. We experienced a quiet, wild, and beautiful side of Louisiana, as well as almost 100 birds species and some awesome free camping spots.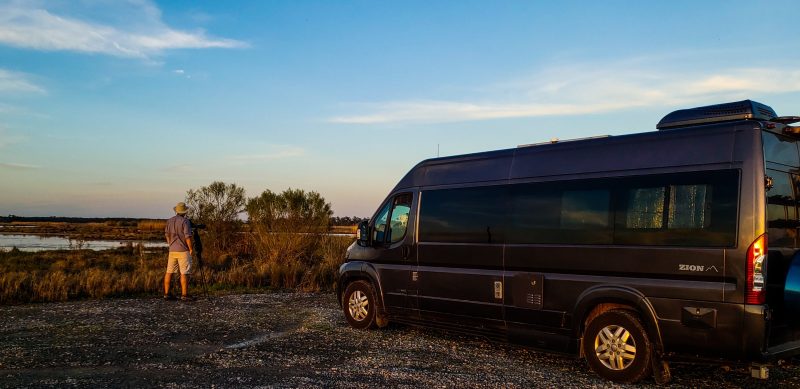 Birding Destination #1: Big Branch Marsh National Wildlife Refuge
Our first stop. There is no fee to visit the Big Branch Wildlife Refuge that is located just outside of Slidell, north of New Orleans.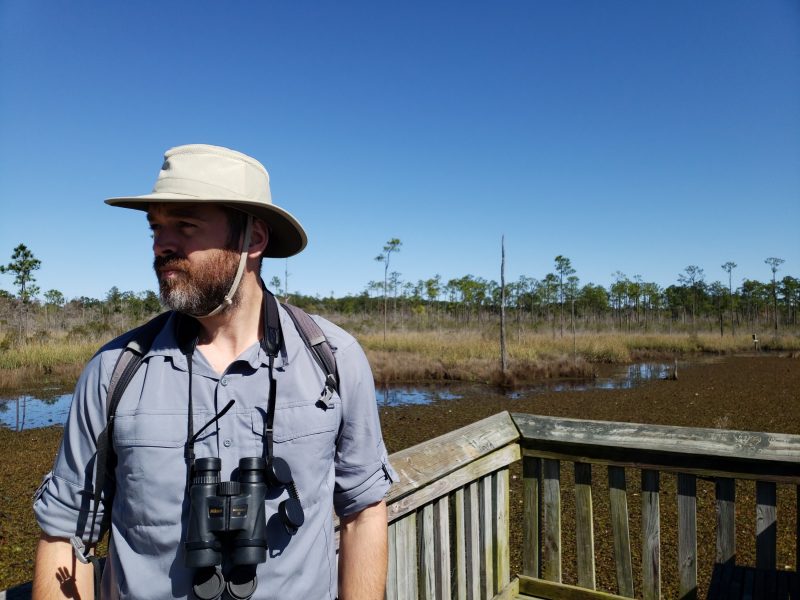 For birders, many waterfowl — including pelicans, egrets, and herons — are out in full force. A highlight was seeing the Red-Cockaded Woodpecker, which is rare and considered endangered.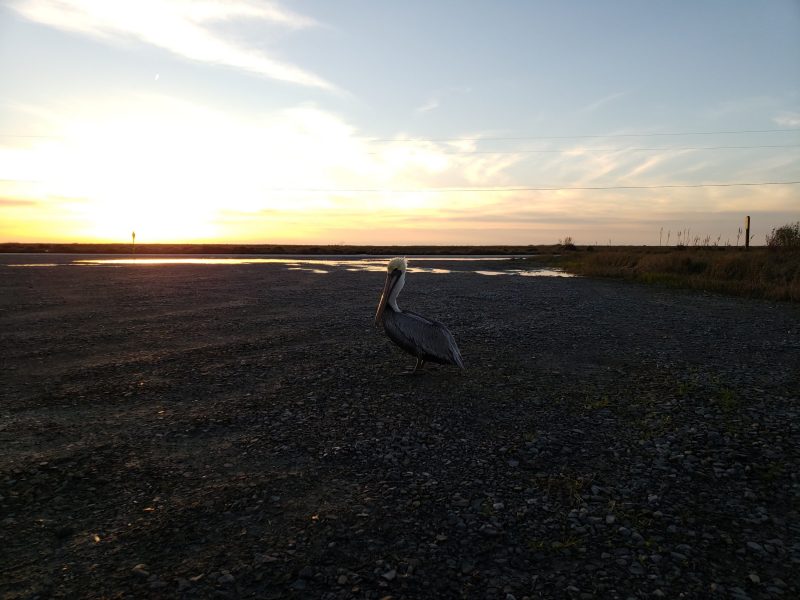 There are boardwalks and trails throughout the refuge. Access was easy via narrow, paved roads that led to large gravel lots. However, there is no garbage or toilets available, so these areas are pack-in/pack-out.
We also drove south of Lacombe and watched the birds put on a show during a gorgeous sunset. We boondocked at a boat launch, which is also an area where manatees can sometimes be spotted, though we didn't see them.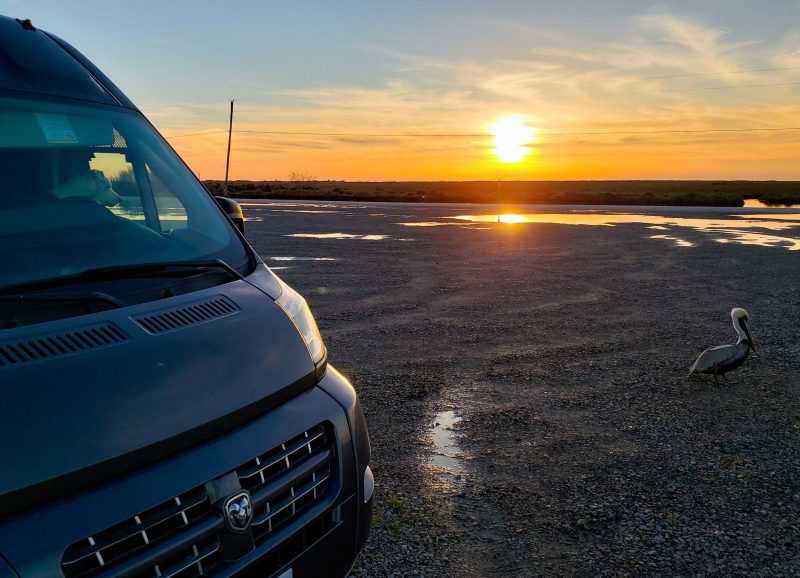 Our spot was quiet but buggy, as we learned that is to be expected all along the water and bayou areas of Louisiana.
Birding Destination #2: Atchafalaya National Wildlife Refuge
The Atchafalaya Refuge is tucked way off Highway 10, just east of Lafayette. Driving out to this spot was a little intimidating. You are in hunting territory.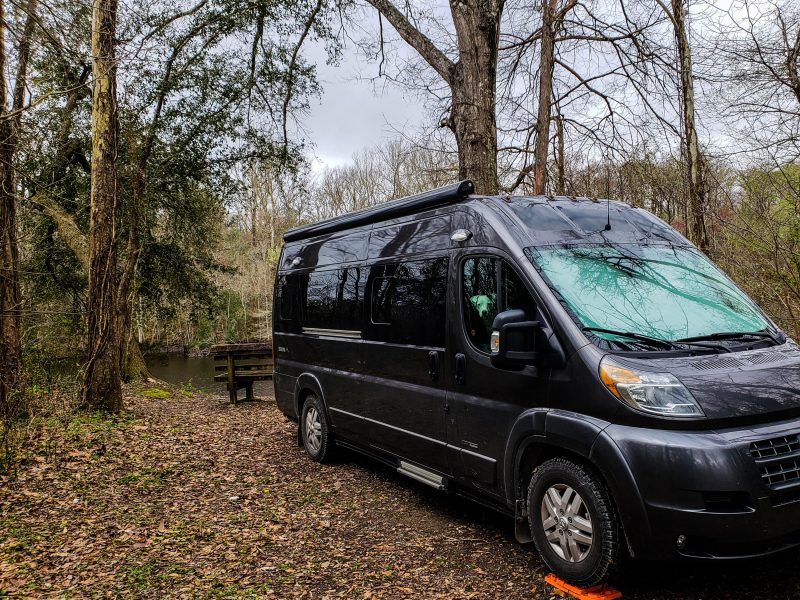 Trailers and hunting cabins have a real backwoods vibe to them. We even saw hog heads mounted on someone's fence posts.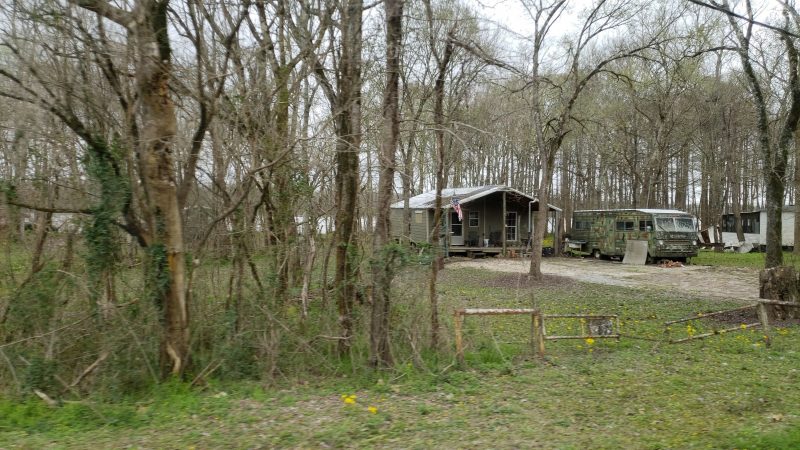 That being said, the reserve is really beautiful. It is a forest on the banks of the Atchafalaya River. It was very quiet overnight. Our free camping spot backed onto the river. The spot was practically perfect, except for hunters we heard shooting in the mornings.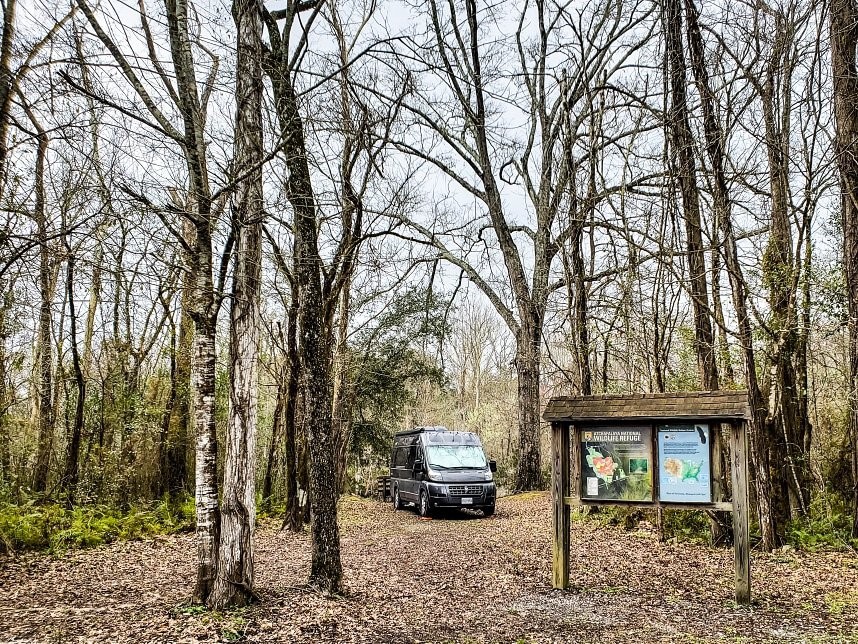 Also, this was the first time we saw warnings in the South for bears!
Birding Destination #3: Lorrain Park
We discovered that there is a parish (county) park system that is consists of small parks with limited sites for RVs and tent camping. We visited Lorain Park. This park was perfect.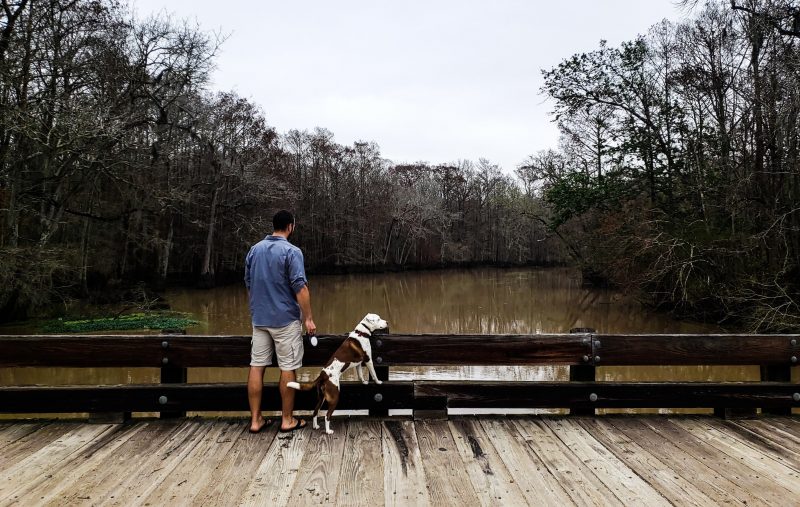 Lorain Park is located outside of Bell City and Hayes. This little park has nine spaces with power and potable water. It also offers showers, washrooms, and a dump station with fresh water for just $12 per night! Plus, the park has a boat launch and backs onto Lacassine Bayou. This bayou gives you owls, gators, and the chance to see manatees. 
And because you are tucked away, it felt like a bit of a "local secret." The park is next to the historic Lorraine Bridge, which is a resilient little landmark that has been knocked down and rebuilt several times since the 1800s to connect two parishes.
Birding Destination #4: Lacassine National Wildlife Refuge
Next, we visited Lacassine National Wildlife Refuge. This was an interesting loop drive with birding aplenty and gators galore. Whistling ducks were a highlight during our visit.
The loop is an unmaintained dirt road, and it is overgrown in a lot of spots. Bumpy doesn't begin to describe it. We actually drove on the grass in certain parts, following the lead of vehicles that were way better equipped to handle the conditions than us.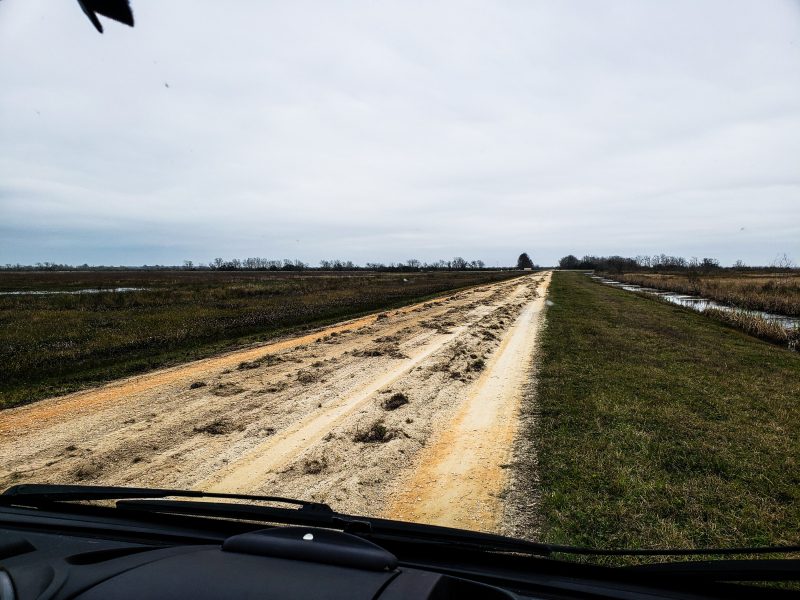 From Lacassine, we wandered down to Rutherford Beach, which it is a pretty popular boondocking spot. Our experience was short and not great. It was intensely foggy and buggy. Rutherford Beach offers true beach-style camping (complete with porta-potties) for free. Unfortunately, our van  got so overrun with mosquitoes that we had to high-tail it out of there. We spent the night casino camping and clearing out the van in Lake Charles.
Birding Destination #5: Sabine National Wildlife Refuge
We stopped off and did a couple of walks through Sabine National Wildlife Refuge. This is part of the Creole Nature Trail. We spotted some Rosette Spoonbills, but we missed the local gators. It was definitely a nice spot to stop and check out.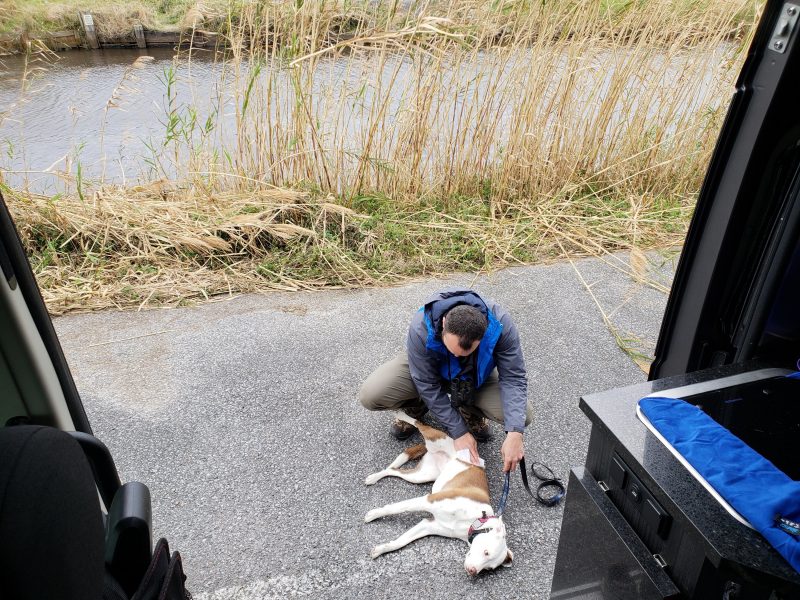 Our Last Louisiana Stop: Holly Beach
For our last night in Louisiana, we boondocked at Holly Beach. Because there was no one around, Holly finally got to run and play in the water, and it was free!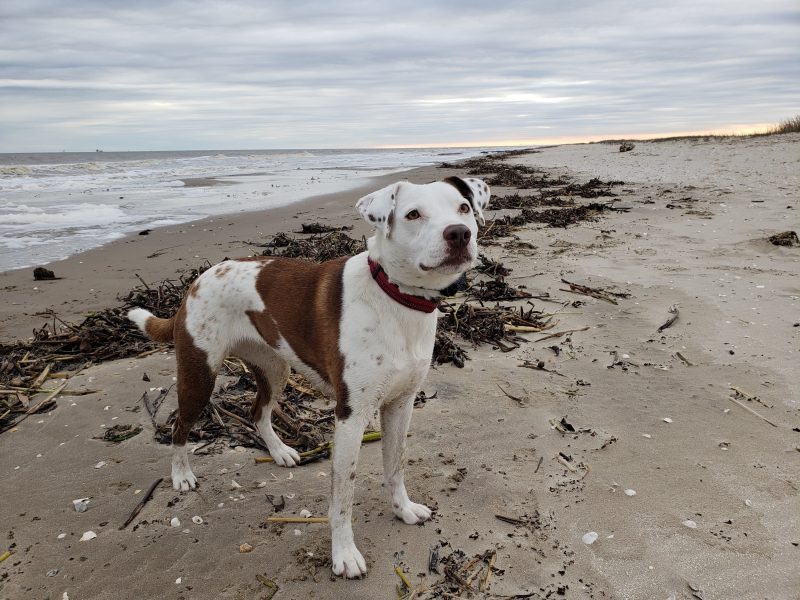 However, the downside to this area on the Gulf Coast is being able to see the offshore oil rigs.
Where are we headed next? Next stop: Texas!
What are some of your favorite places in Louisiana to visit? Tell us below in the comments. 
Meet the Family
Kira, Logan , and Holly,  F477428, are full-time travelers in a Roadtrek Zion. They sold their home in Alberta, Canada; left their jobs; and have been on the road since Nov. 1, 2017. They have logged over 37,000 kilometers! Follow their journey on Instagram.