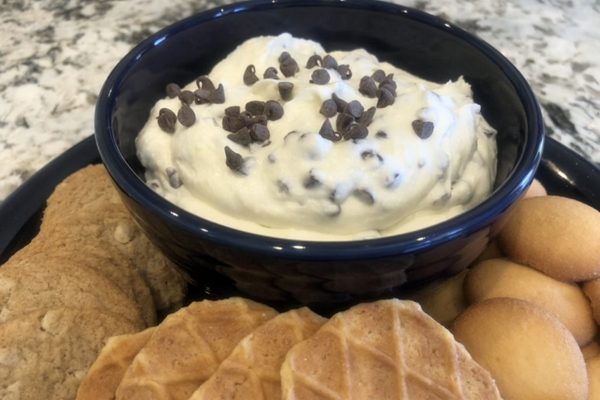 This is one of those desserts that after you try it, you'll exclaim, "Where have you been all my life." Trust me, I know things.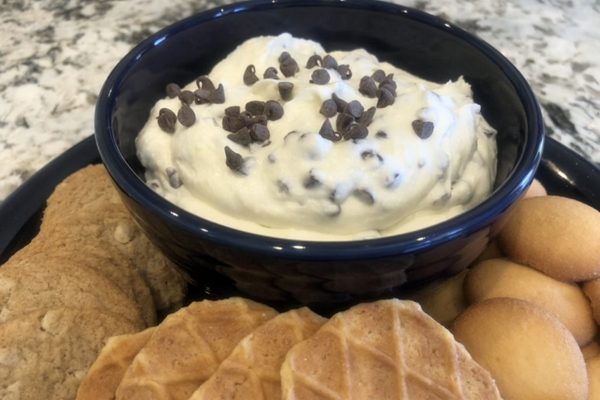 My mother-in-law has made this for years. She made it in her house kitchen and now makes it frequently in her RV kitchen. She wrote it down for me and sadly that piece of paper made its way to the very back of my recipe binder. Lucky me, I recently found it and rescued it from the dark recesses of that binder. It now occupies prime real estate in the front of the dessert section.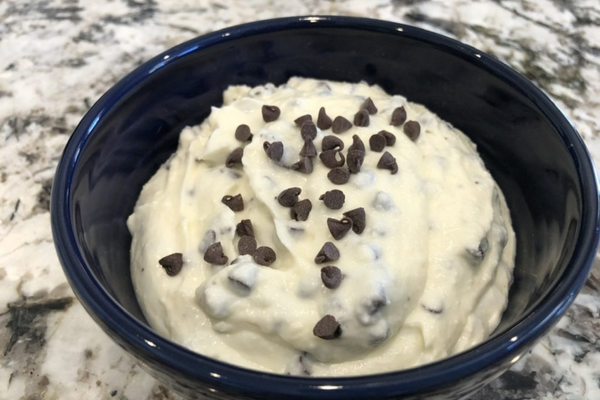 Once you make it and devour it, you'll wonder how I ever let it fall to the back of that binder and wag your finger in shame at me.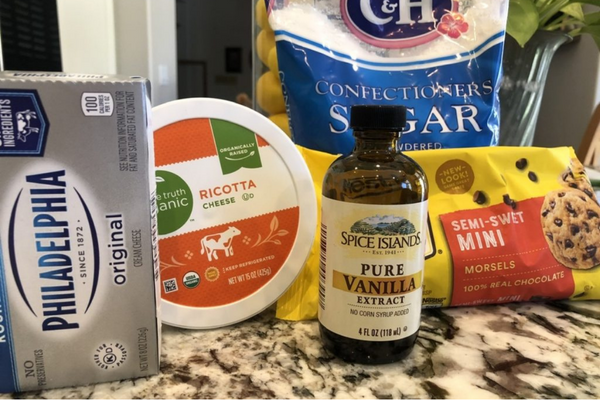 There are many amazing things about this five-ingredient marvel. It is freaking delicious. It takes no time at all to make, you'll be done start to finish in five minutes. The longest part of the whole thing is letting the cream cheese come to room temperature. After that it's measure, whip, stir and eat. You probably have all the ingredients in your kitchen right now. It's just as easy to make at home as it is in the RV. It freezes well. I could go on but I'm sure you're ready to go.
One thing I want to make note of. I've made this with my handheld mixer and with my stand mixer and it's delicious every time. When I use my stand mixer, I use the whipping attachment and have found it whips better and is a lot fluffier this way. My square storage container is a little fuller when I use my stand mixer than my handheld. The flavor is still amazing either way, just something to note for you.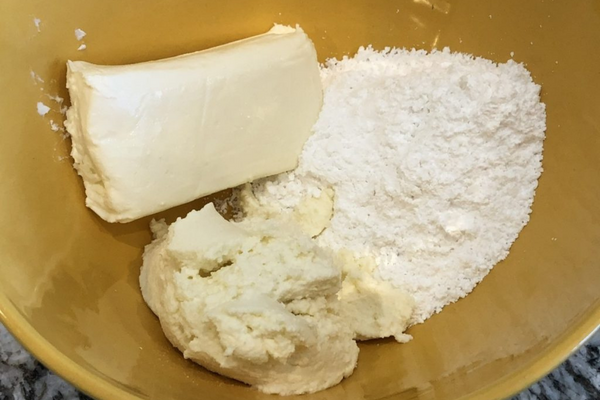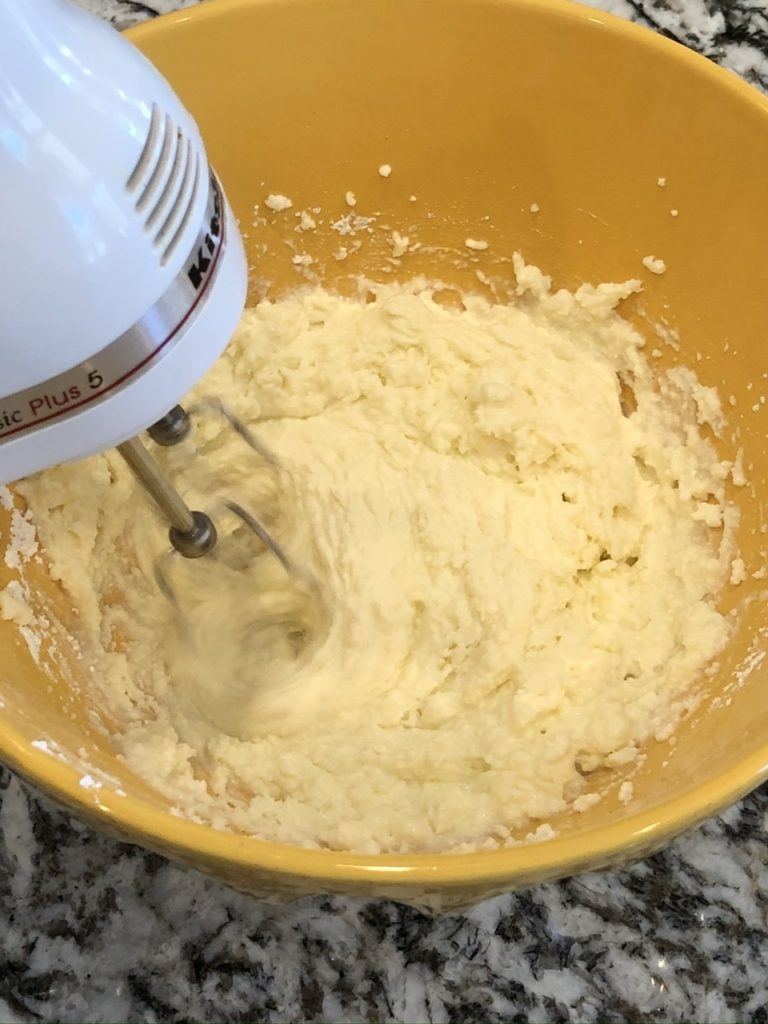 Begin by putting the cream cheese, ricotta cheese and powdered sugar in your mixing bowl. Start on slow for a few seconds so you don't have a giant cloud of powdered sugar, then kick it up to medium and mix well for 3-5 minutes so it's well incorporated and silky smooth.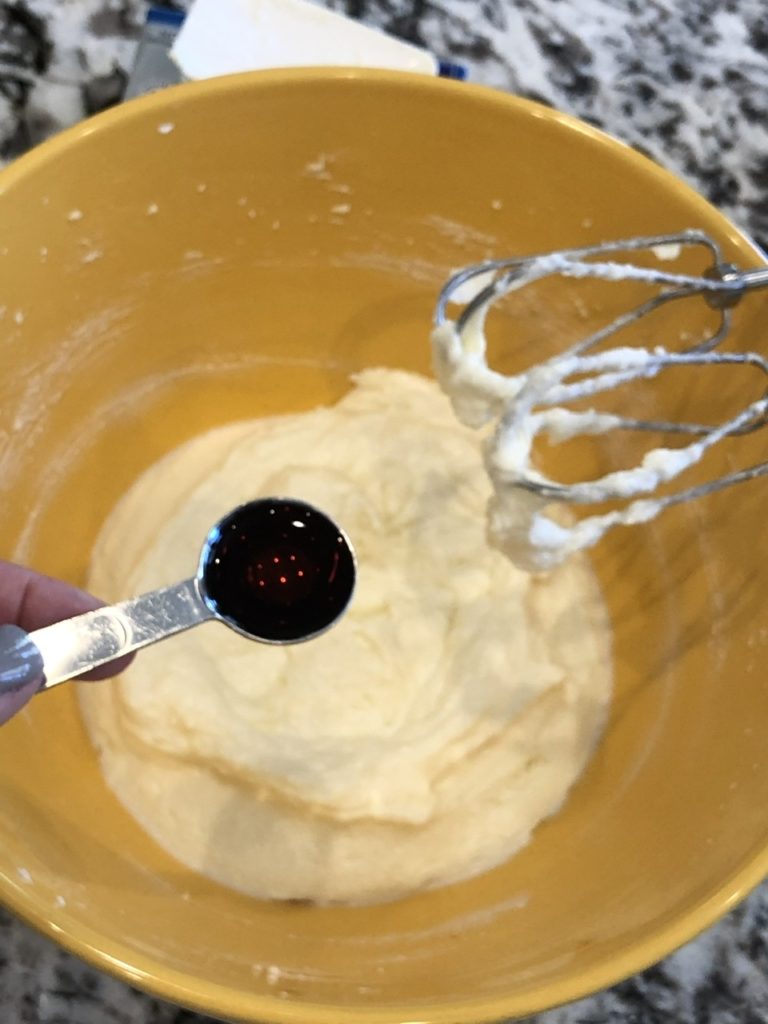 Add the vanilla and mix it for 30-45 more seconds until it's blended in. You can taste test it here and add a little more powdered sugar if you like. For me, it's always just perfect without any extra sugar.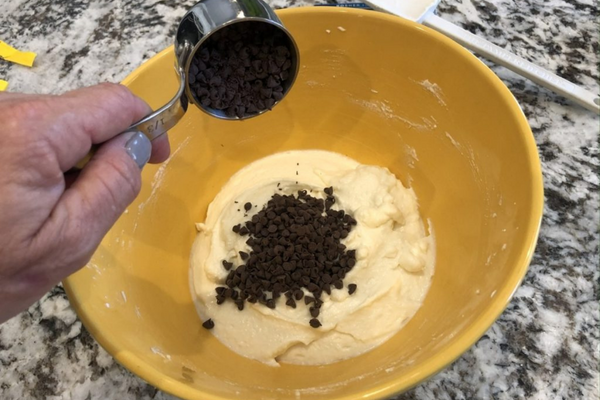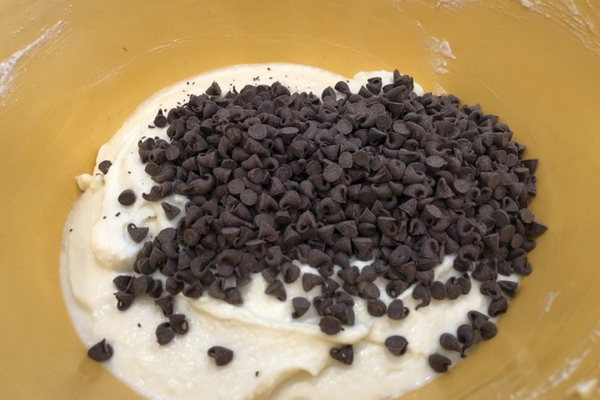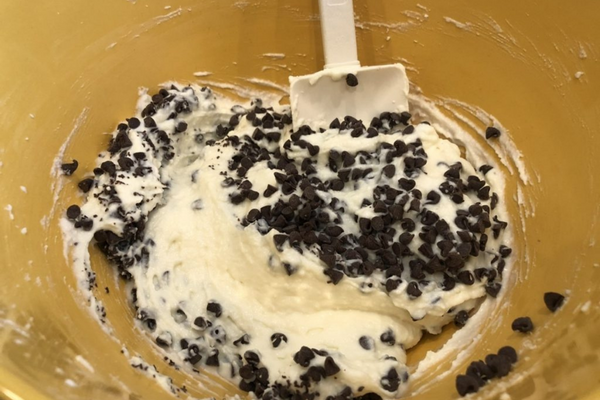 Fold in the mini chocolate chips. Transfer to your serving bowl and sprinkle a little more chips on top for presentation. Just for you, scrape out the bowl with your favorite rubber spatula and proudly lick it clean. You deserve it.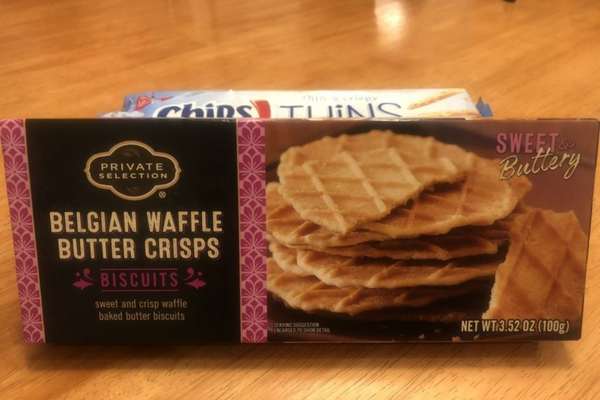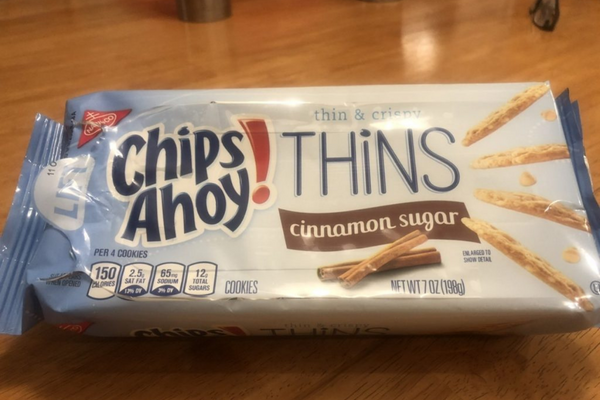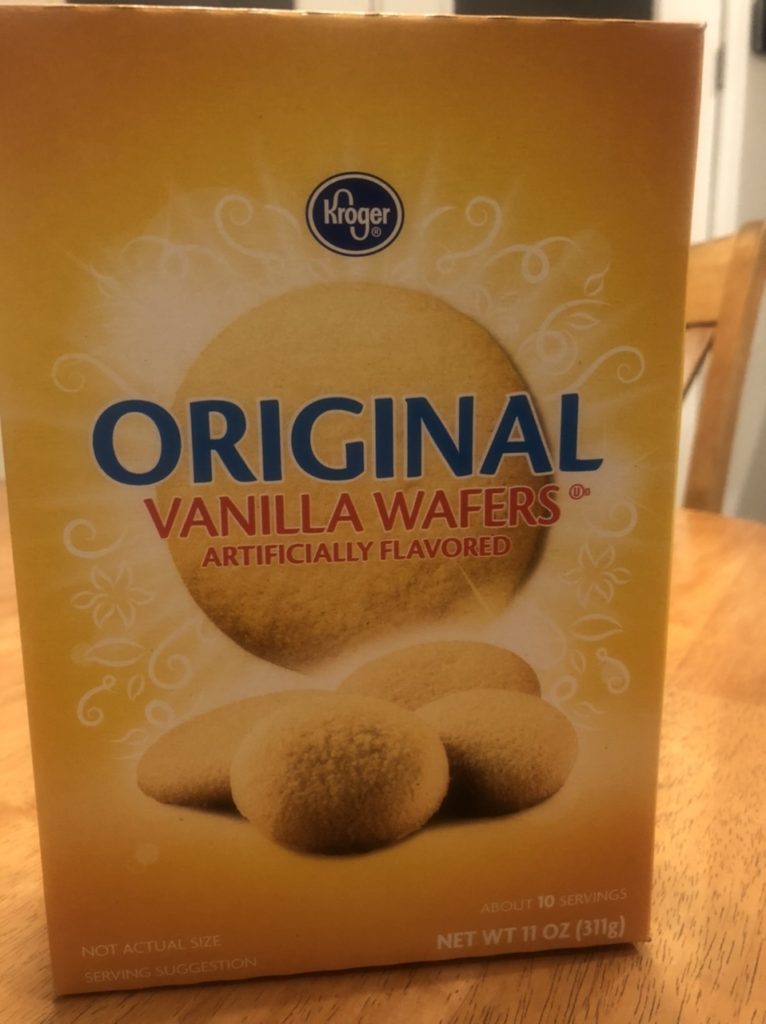 Put out a tray of broken waffle cones (or break up these waffle cone cookies), Nilla wafers, thin cookie crisps, graham cracker sticks, fresh strawberries or whatever else you'd like to dip.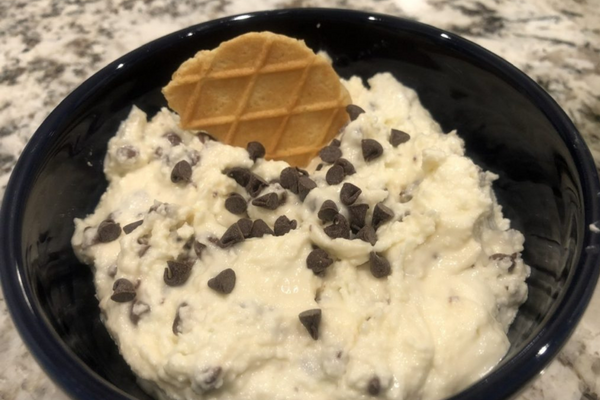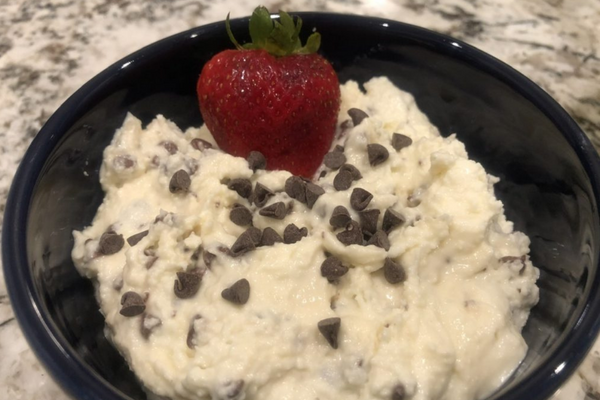 Cannoli Dip
· One 8-oz. brick cream cheese at room temperature
· 1 cup ricotta cheese
· 1 cup powdered sugar
· 1 teaspoon vanilla
· 2/3 cup mini chocolate chips
· Broken waffle cones, Nilla wafers, fresh strawberries
Mix together the cream cheese, ricotta and powdered sugar using the whip attachment of a stand mixer or your hand mixer. Mix until very well blended, 3-5 minutes. Add vanilla and whip until well incorporated, 30-45 seconds.
Fold in the chocolate chips. Transfer to serving bowl, I like to add more chips on top just before serving.
Serve with broken waffle cone pieces, fresh strawberries, Nilla wafers, thin crisp cookies.
Store leftovers in a sealed container in the refrigerator or freezer.
Meet the Family
I'm Maureen Milne, F446881.  Mark and I are becoming empty nest veterans and you know what, we enjoy it!  We are always on the lookout for the next adventure, our friends call us the X-Games family. We are avid hikers, cyclists and skiers (both snow and water).  Mark does triathlons and we run several races a year.  We've been RVing together since we were teenagers and we love traveling with our two grown sons.  I share our RV adventures, RV friendly recipes, wonderful campgrounds and more on my blog, M&M Hit The Road.  You can also find our fun on Facebook, Instagram, Twitter and YouTube.