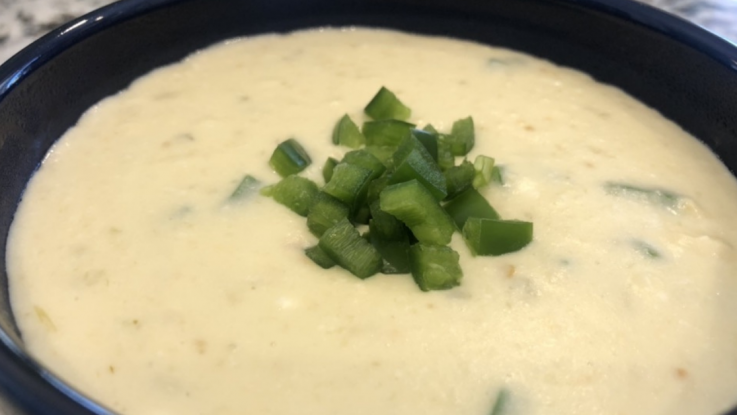 We are chips and salsa people, 100%.  We never turn down a second basket in a Mexican restaurant.  I guess I shouldn't say never, because we are trying to keep our weight in check.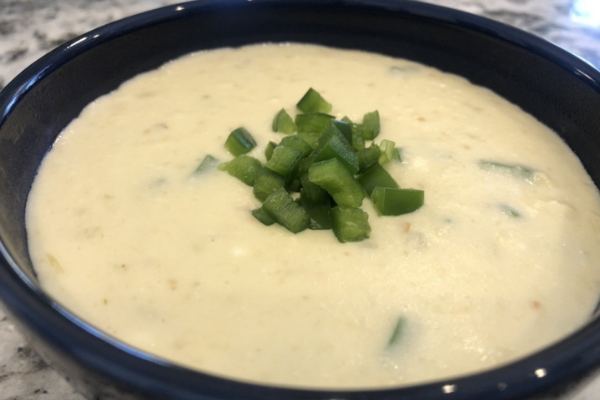 Cheesy salsa, that's a whole other ballgame.  You will always find a brick of Velveeta cheese and a can of Rotel in our pantry and/or RV.  Now that we've tried this recipe, you'll find these ingredients as well.
This queso dip is so incredibly easy you'll wonder why you haven't made it before.  Or, maybe that's just me.  I can't wait to have friends over so I can make it again.  This falls under the category of "don't leave me alone with it."
What makes this even better is it's all done in the crock pot.  A set-it-and-forget-it crock pot.  I think a smaller sized pot is ideal, but, honestly, who has one of those anymore?  Mine is huge — fit a 7-pound pork shoulder in it huge.
Since many people are using their Instant Pots as slow cookers, I wanted to give it a try in mine.  Good old Google helped me home in on how to modify it.  Just about every page I came across talked about adding cooking time, pretty much 15 minutes per hour.  The high setting on the Instant Pot when using it as a slow cooker doesn't get as hot as a traditional crock pot does.  My IP isn't brand new, so my timing settings are in 30-minute increments.  Since the recipe calls for cooking on high for one hour at the start, that translates to 75 minutes for the IP, not a setting I have on mine.  So, I set it at 1.5 hours and then set my kitchen timer for 1 hour, 15 minutes.
You load the IP the same as with the crock pot; be sure to give it a stir before putting the lid on.  I also learned when researching the IP as a slow cooker to make sure your recipe uses at least one cup of liquid.
When making this in the IP, make sure it's set to VENTING.
Either way you decide to make it, it's going to be in your appetizer rotation forever.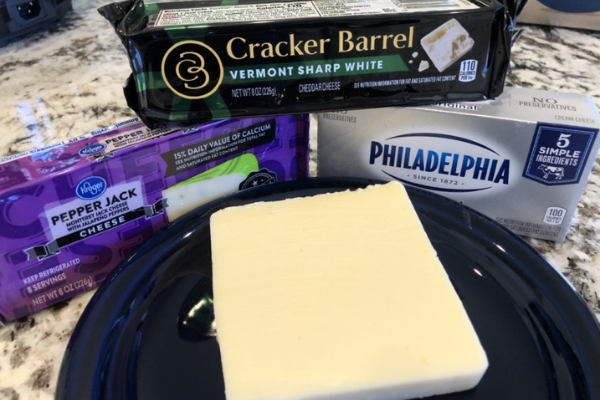 It's all about the cheese, a few in fact.  As an added bonus, no shredding required!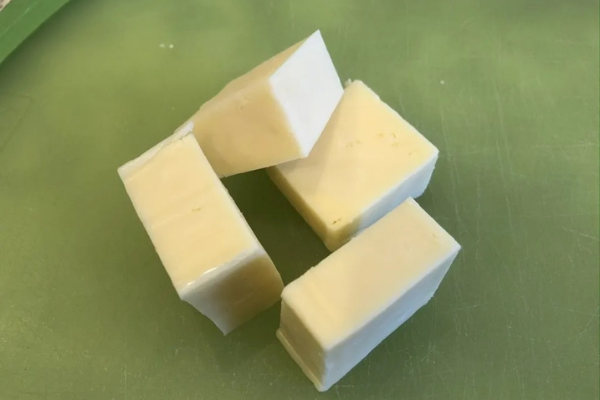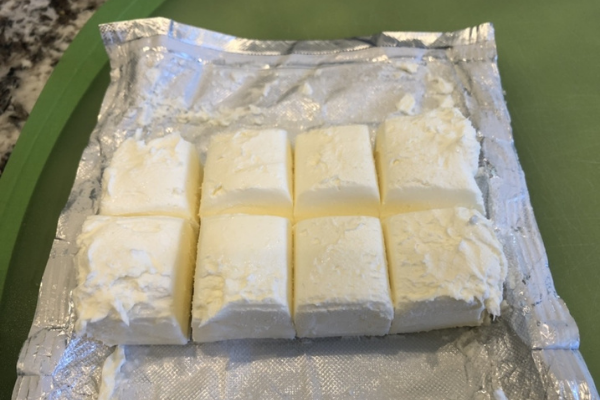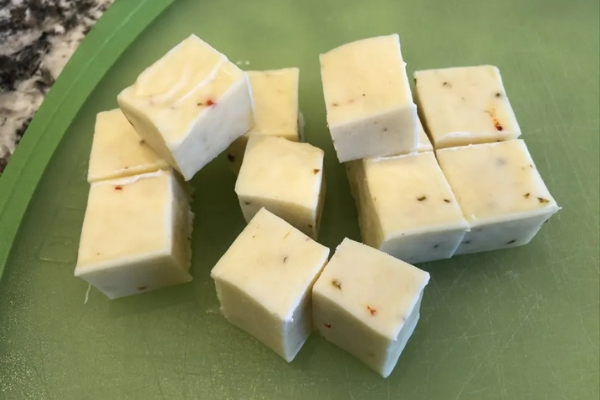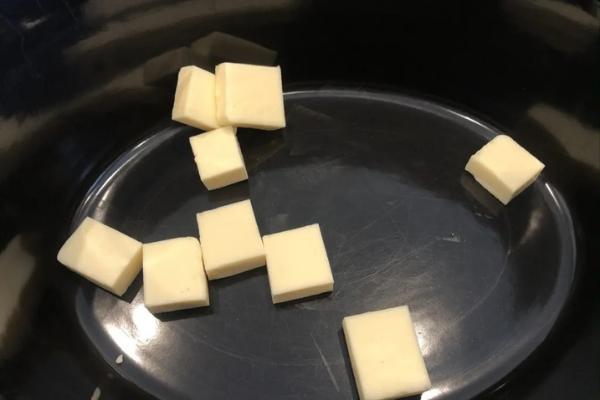 Start by cubing your cheese and plopping them into the crock pot or Instant Pot.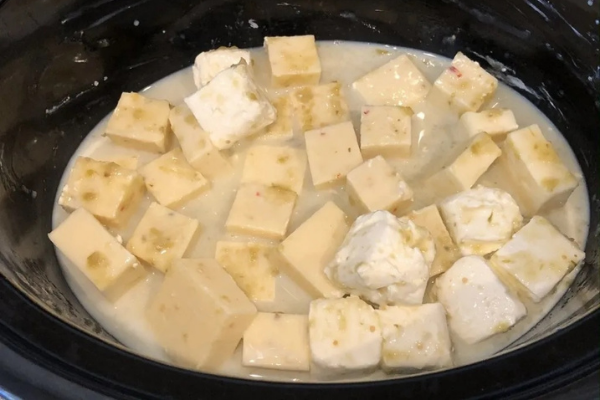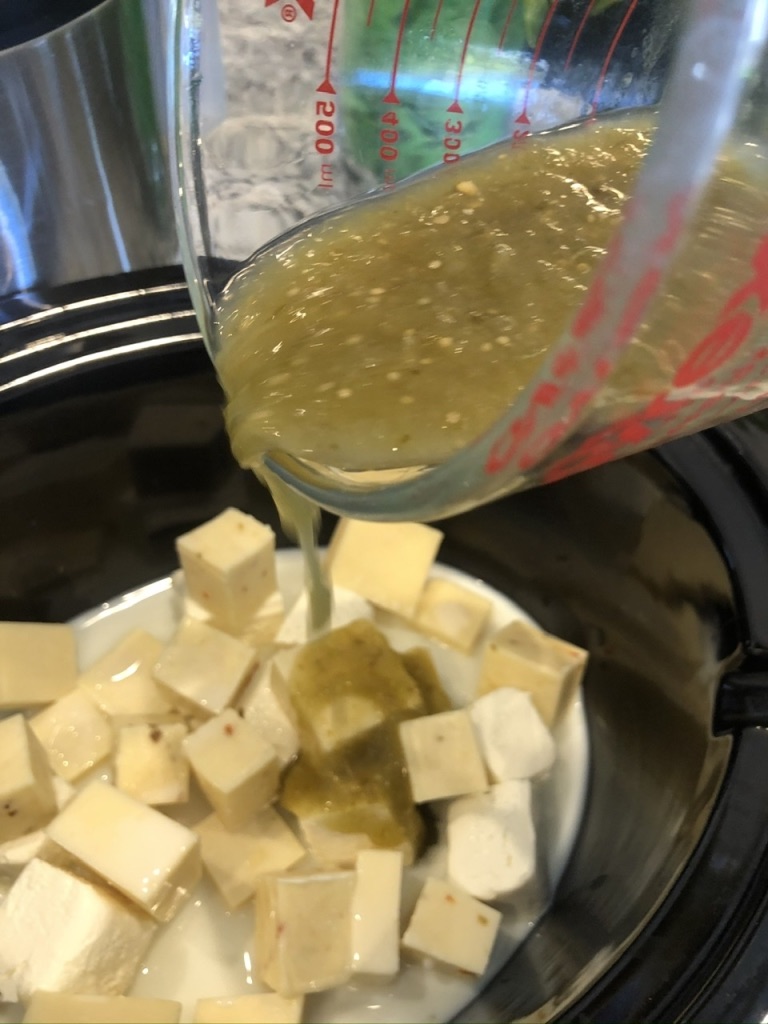 Add the milk and salsa verde and then give it a stir.  Put the lid on; cook on HIGH for one hour.  Walk by often to enjoy the smell.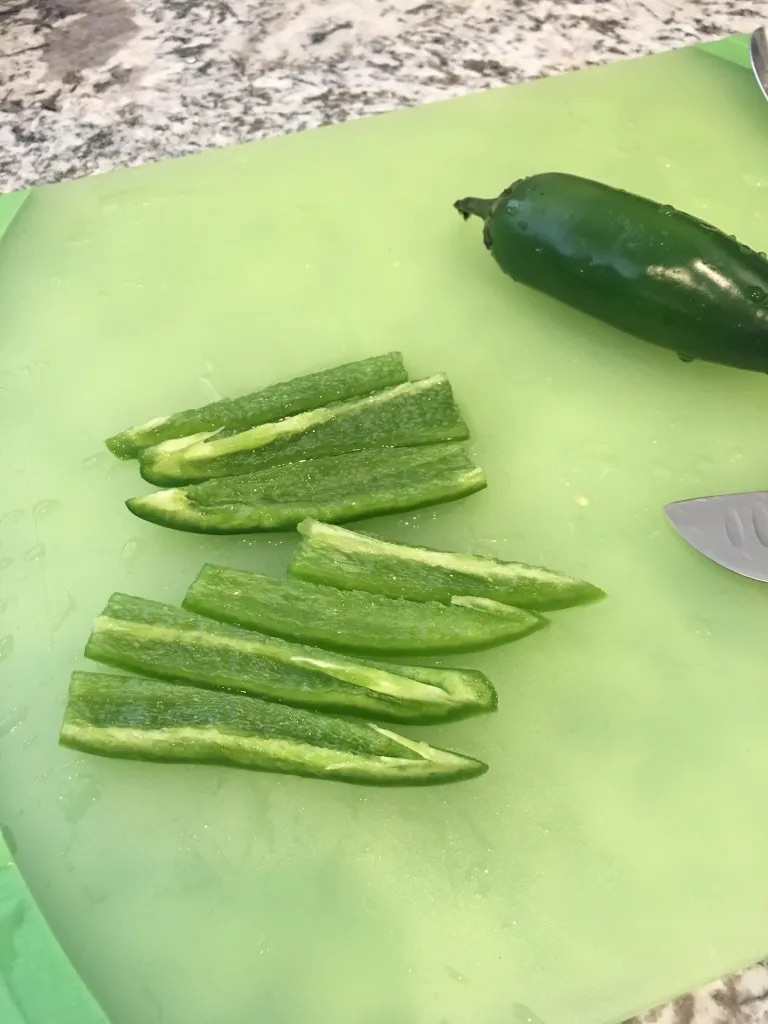 Dice the jalapenos and any other peppers if you want them.  Mark is not a bell pepper fan, so it's just jalapenos in our house.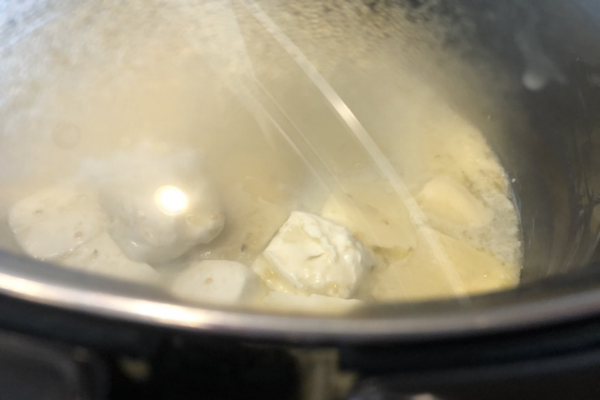 At one hour, stir the melted cheesy goodness until blended and mostly smooth. The cream cheese really makes the creaminess. Put the lid back on and let it go another 30 minutes. If using your Instant Pot, cook an additional 45 minutes.
By now your kitchen smells amazing and all your guests are lined up, chip bowl in hand and ready for their serving.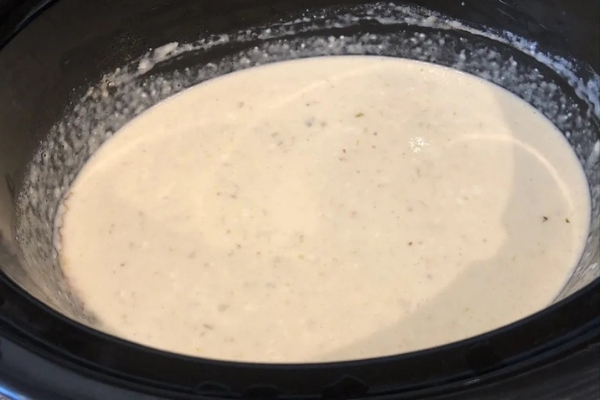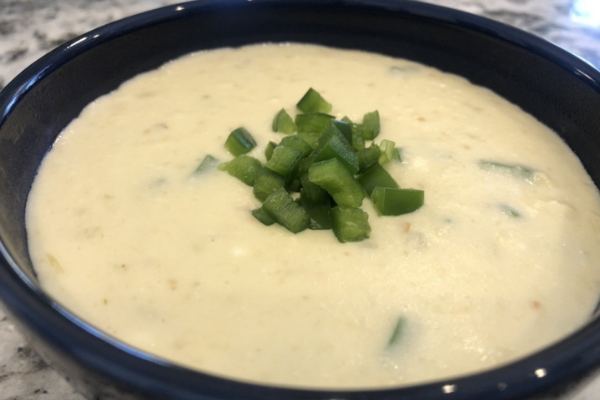 Just before serving, stir in the jalapenos.  If adding extra peppers, you can leave them on top for a pretty presentation or stir them in for extra flavor throughout.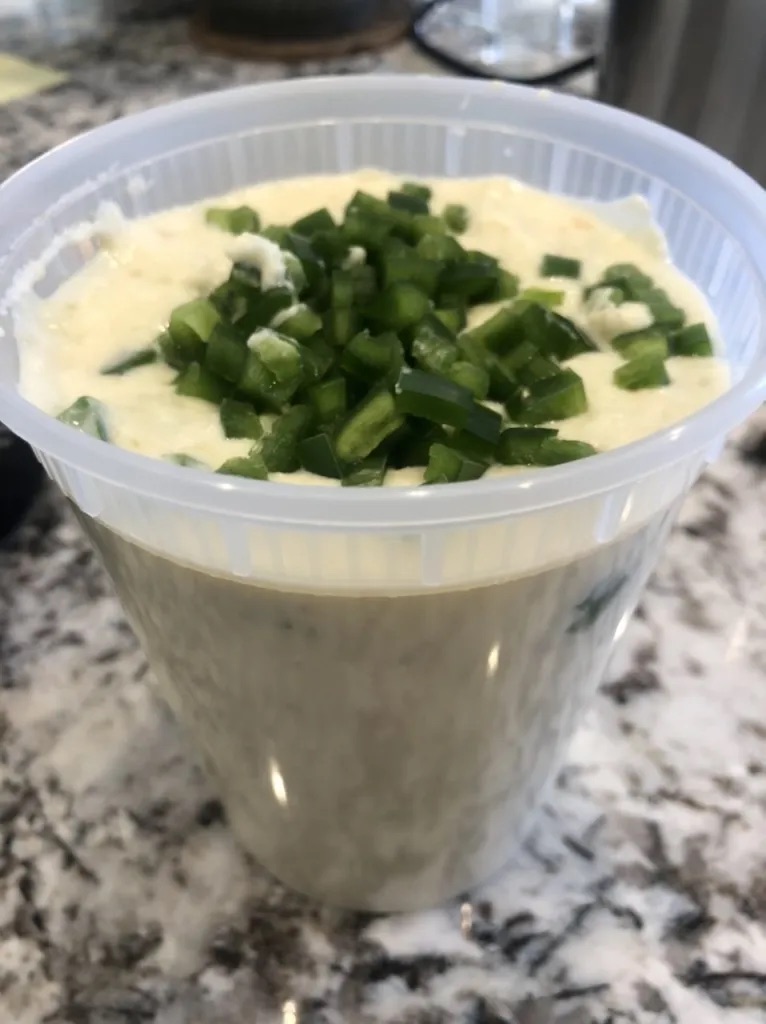 If, and this is a big if, there are leftovers, you can refrigerate or freeze them for later.  It was just Mark and me the first time I made it, so we had leftovers.
The next night we grilled chicken and decided to spoon some on top.  Oh. My. Gosh!  It was so good!  I can tell you it's also really good on top of shrimp tacos, hamburgers, and scrambled eggs.
I'm thinking next time we have a party, I'll just double the batch so I know there will be enough for us later.  That's me, always thinking.
Salsa Verde Con Queso Dip
One 8-ounce brick cream cheese
8 ounces pepper jack cheese
4 ounces white cheddar cheese
4 ounces white American cheese
3/4 cup milk
1/2 cup salsa verde
1 jalapeno, seeded and finely diced
Cube the cheese and place in crock pot.  Add milk and salsa.  Cover with the lid and cook on high for one hour.
Stir to blend; cover and cook an additional 30 minutes.
Stir in jalapenos, cover with other peppers if desired, and serve warm.
**Instant Pot** Same process as above, set slow cook to MORE for 75 minutes.  Stir, then cook an additional 45 minutes.
Meet the Family
I'm Maureen Milne, F446881.  Mark and I are becoming empty nest veterans and you know what, we enjoy it!  We are always on the lookout for the next adventure, our friends call us the X-Games family. We are avid hikers, cyclists and skiers (both snow and water).  Mark does triathlons and we run several races a year.  We've been RVing together since we were teenagers and we love traveling with our two grown sons.  I share our RV adventures, RV friendly recipes, wonderful campgrounds and more on my blog, M&M Hit The Road.  You can also find our fun on Facebook, Instagram, Twitter and YouTube.