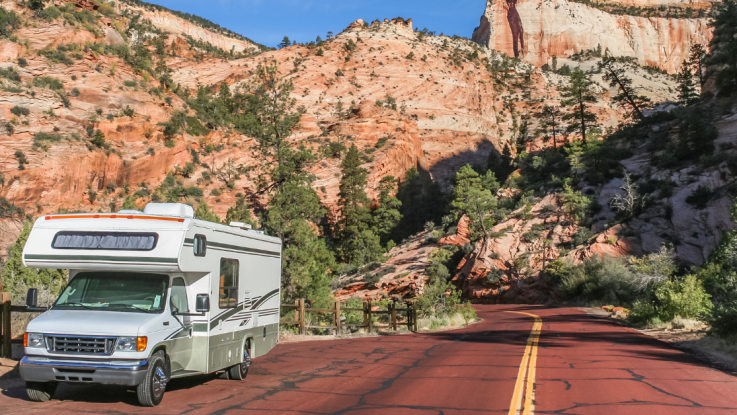 The short answer: It depends. While many resume their RV adventures after the winter months pass, there are plenty of resorts open during all seasons. From New York to Florida; Washington state to New Mexico.
There really isn't a month that can't be considered part of the "RV season." Any of the 365 days can be appropriate for an RV adventure. However, in many parts of the continent, in-season RV camping typically takes place between the months of April and October, while off-season makes up the remaining months.
While some RV sites be close for the winter, many are open year-round. This article will provide some variations related to the "RV season," but first, here are some pros and cons for traveling during on-season versus off-season.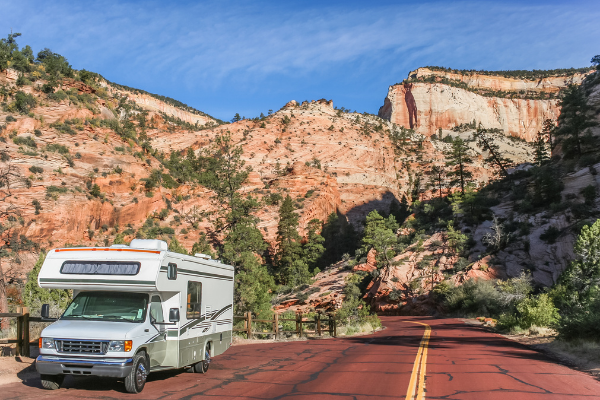 The Good and Bad for In-Season RV Camping
Choosing to take a trip between the spring and fall is popular mostly for the nice weather. Sunny skies always provide a reason to be out and about. There are warmer and longer days, and clearer road conditions.
Another reason in-season camping is popular for many is that more tourist attractions are up and running. County fairs, music festivals, amusement parks, and swimming pools are all open during this time of year and seem to be major draws for travelers.
On the flip side, in-season traveling also sees heavier numbers within RV parks and tourist spots. Sunny skies don't just invite a few to come out and play. Many RVers seem to favor this season. Crowded amusement parks and swimming destinations and more neighbors than you might prefer are likely during the in-season.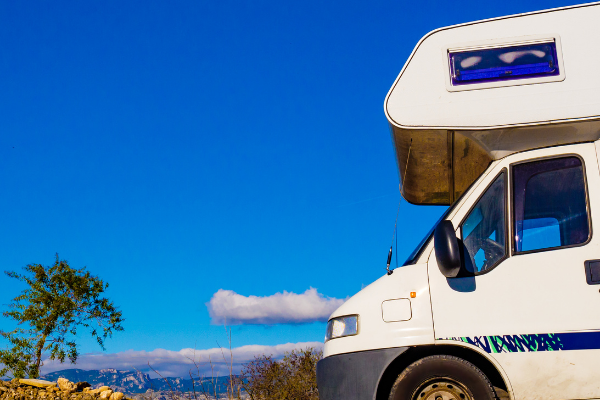 Pros and Cons for Off-Season RV Camping
The biggest positive for RV travel during the late fall and winter months may be the reduced price of RV parks. Just like most things, rent at RV resorts may be cheaper during the off-season. With the goal of attracting more travelers, parks hope the lower rates will help increase business. This goes right along with another good side of off-season camping: fewer crowds. Whether at a state park, museum, or the RV resort, fewer folks will be there. This is good if you like a bit more peace and quiet and personal space.
Some cons during this time frame could range from bad weather and poor driving conditions.
This calendar period will not be as good for the overly social people. If you love to make lots of new friends with every resort stay, the odds will not be in your favor. 
So, now you have the very long answer: there really isn't an end to "'RV Season." When RV season actually starts is all up to you. Cold versus tropical temps; snow-covered ground versus bright sunny skies.
Snowbird Destinations
Snowbird locations can nearly contradict all the pros and cons of in-season and off-season camping. Snowbirds are those individuals who head south for the winter. Florida is the most common destination for these non-winter fans, but Arizona, Texas, Louisiana…well, most southern border states and parts of California can qualify.
Shuffleboard, swimming, and water aerobics can be found nearly year-round at many southern RV parks. Other favorite indoor activities like bingo, karaoke, and Bible study groups are often staples, too.
Hiking trails can be found at virtually any resort, or within just a mile or two, providing birdwatching opportunities, as well as hiking and/or biking outings.
Some hot-spot city destinations for snowbirds include Padre Island, Texas; Jacksonville, Florida; and Tucson, Arizona. Don't limit the trip to large metro areas or well-known tourist spots, though. Consider some lesser-known destinations for a more unique adventure or a quieter RV park.
There are specialty RV resorts in Florida that have a Western feel, providing horseback riding, skeet shooting, and live rodeos on the weekends. State parks are great for the nature lovers.
Winter Destinations
For those who don't mind a bit of cold and snow, there are some beautiful opportunities to camp up north. Outdoor adventurers have plenty of opportunities for winter activities such as snowmobiling, cross-country skiing, and sledding/tubing. Spending evenings in the clubhouse by a roaring fire reading a good book also sounds nice. While traveling to and from might be a bit more difficult, upon arriving you just might find yourself in a real-life winter wonderland. Don't exclude the winter destinations completely; they might surprise you.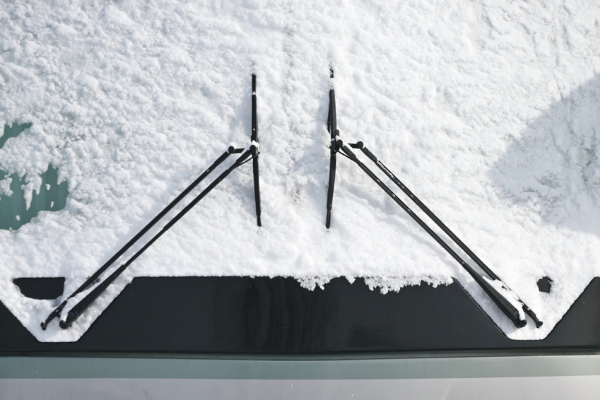 Seasonal Camping Opportunities
As RV sales continue to grow, seasonal camping is becoming more popular with each passing month. Seasonal camping is the act of renting a long-term lot at an RV campground and leaving the RV there even when you aren't camping.
The benefit of this practice? It reduces the need to pack/unpack, travel and setup/tear down as often. Arrive. Stay. Enjoy. Less work and more fun are always a win-win, right?
Here are some specifics of Seasonal Camping:
Typically, at non-snowbird locations, a seven-month permit at your preferred RV resort is required. Your RV will remain parked at one resort from April through October.
Buying a seasonal permit can save you money, depending on how often you travel to the RV. Before committing, have an idea of many times throughout the season you will reside there and make sure the cost will be justified.
Obvious, but worth the mention, be sure to visit the resort prior to purchasing a season pass. If ordering via the internet, remind yourself that online photos might not show all the details of a place. Seven months is a long time if you aren't happy with your surroundings.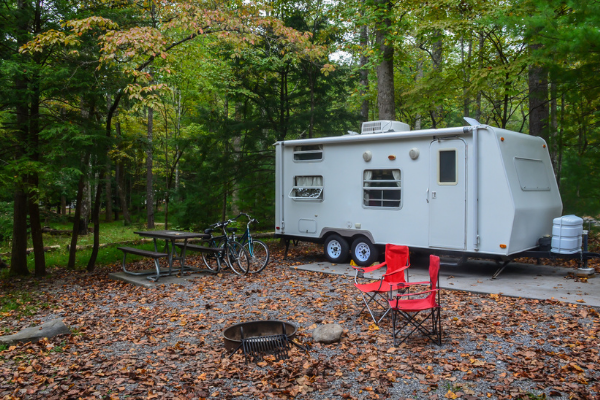 Buying and Selling Times
Looking to buy an upgraded rig? Ready to sell your current one? Primarily, we think of spring as the best time for either of these sales, but with RVs still being a hot commodity and the rise of RVers across the nation, the same answer shared about "RV season" applies here, too. There is no wrong time to sell or to buy. Every day there are plenty of RV sales lots, online ads, and individual buyers ready to take a rig off your hands, and/or place a new set of keys in your hands.
Kevin Tadlock is president of National Vehicle in Omaha, Nebraska. He is an avid outdoorsman and spends all the time he can with his wife and two daughters experiencing nature. He loves RVs and has spent the last 15 years helping buyers and sellers find each other without paying for a dealer or broker.
National Vehicle is an RV marketing firm in Omaha, Nebraska; for more information click here!