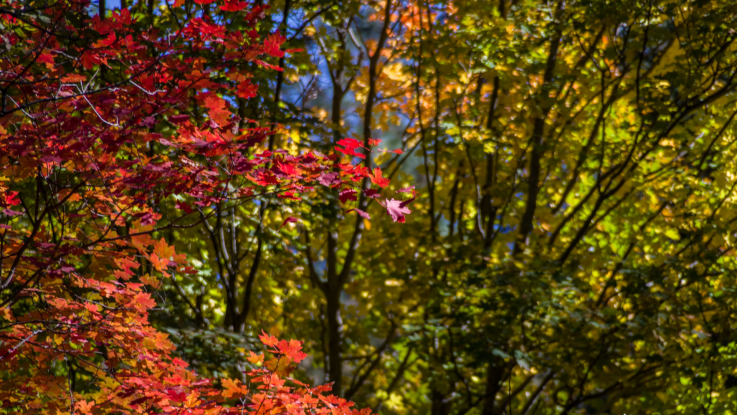 There's nothing quite like fall. Breezy temps and vibrant fall foliage colors make it the perfect time for an RV getaway. Whether the kids are off for fall break, you want a quick weekend trip, or you have all the time in the world — these destinations are sure to put you in the fall spirit.
In this guide, we share the best places to see autumn colors, camp, and take a drive during the harvest months.
Gaze at Fall Foliage
These four spots will have you swooning at fall foliage.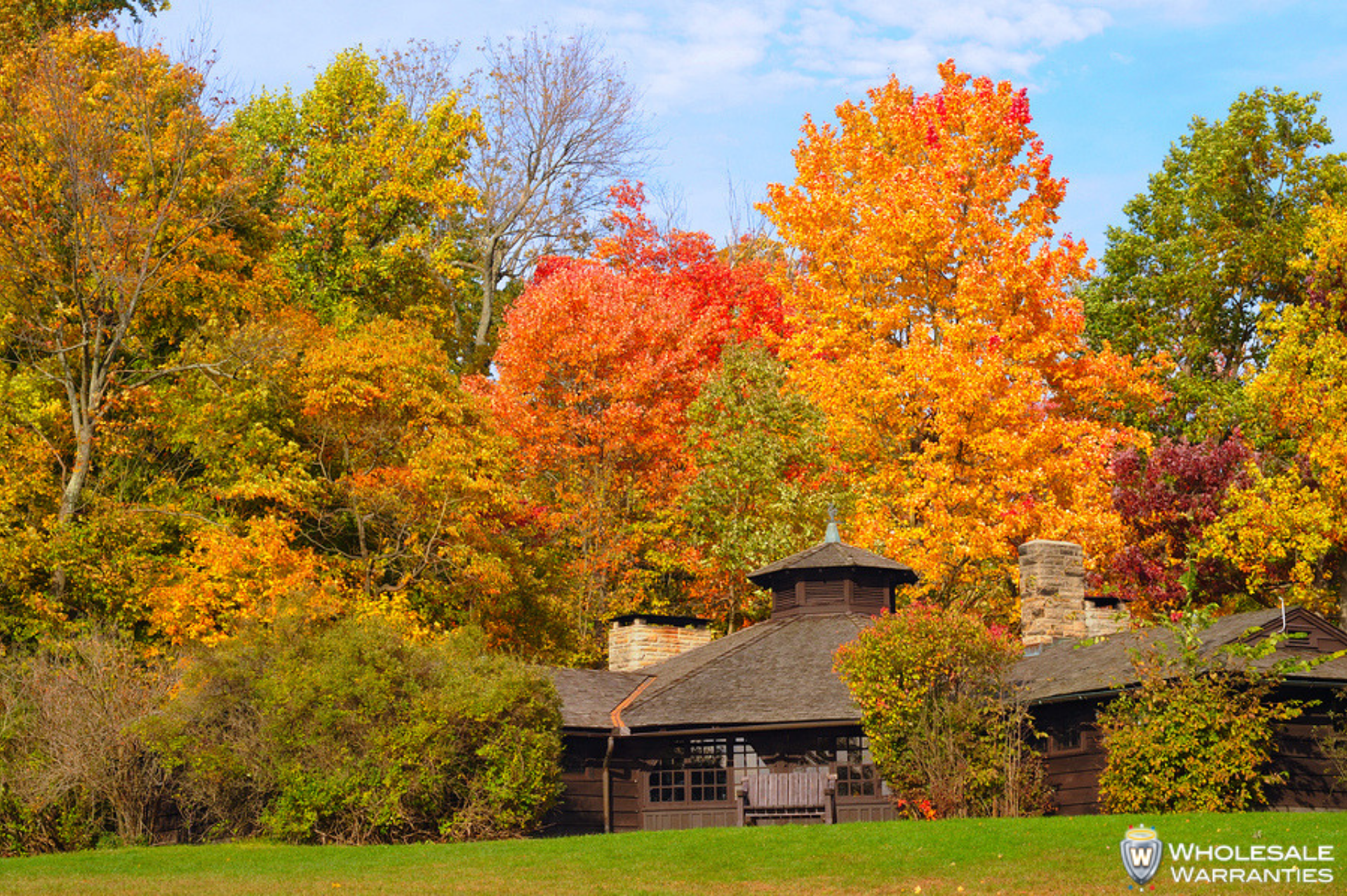 Cuyahoga Valley National Park, Ohio
The hiking and horse trails in this national park will make you feel like you're living in a storybook. Check out the different animals, plants, forest, and farmland as you stroll through this orange and red landscape. This park is a family-friendly location and is especially impressive for kids interested in wildlife and nature. Stop and take a guided tour or listen to the stories the park rangers have lined up.
Concord, Massachusetts
History-rich Concord will have you exploring a blast from the past. This spot is often called the "birthplace of the nation," as the first battle of the Revolutionary War took place here. If you're passing through New England, this is a must-see stop. Not only are there countless museums and historical landmarks, but you'll enjoy the fall colors of the maple leaves changing before your eyes.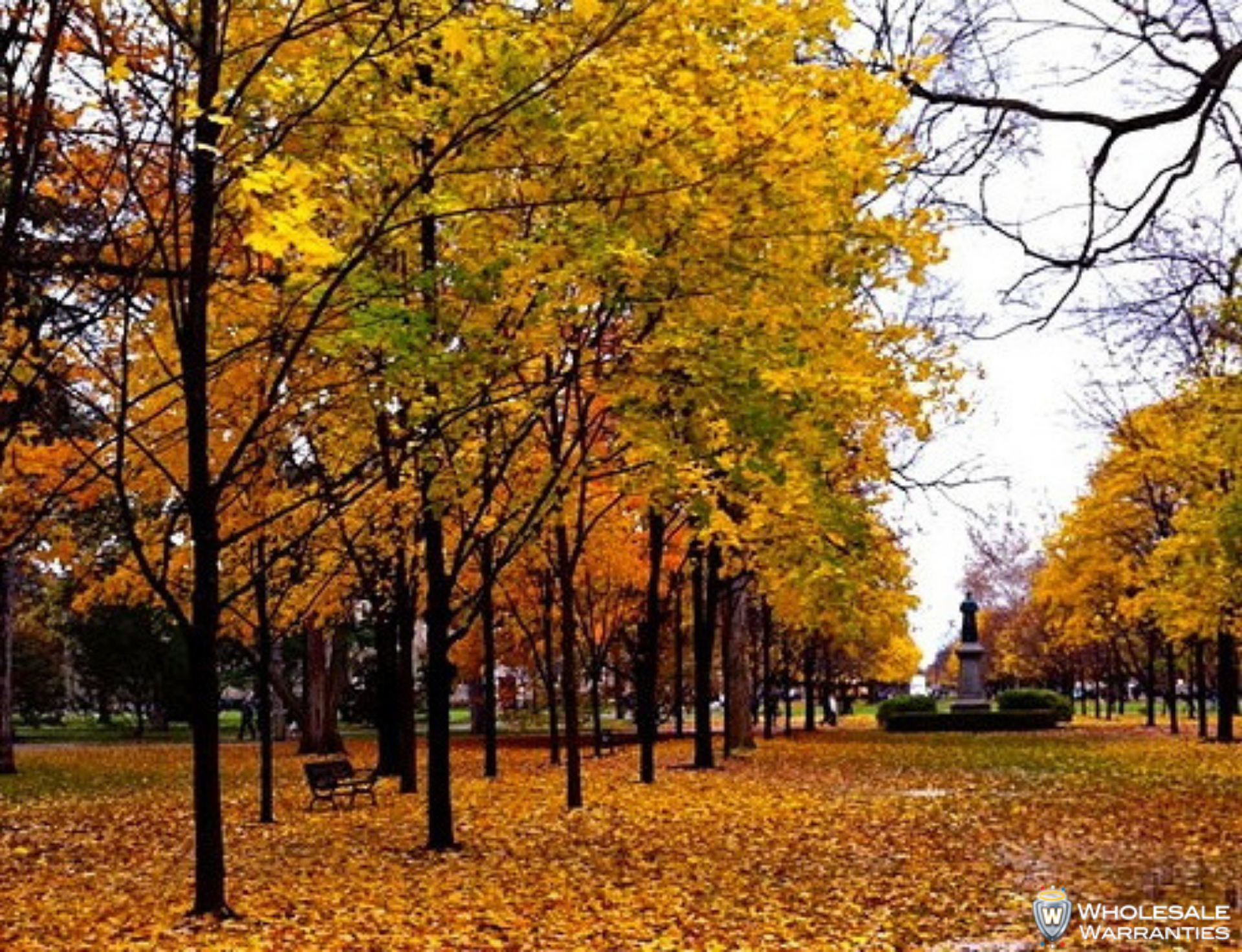 University of Notre Dame, Indiana
University of Notre Dame is home to a favorite landmark in Indiana, the "golden dome." The campus is adorned with an exciting atmosphere around the football games, a perfect fall activity. Bonus: this university is close to a number of campgrounds to make your trip especially convenient.
Cottonwood Lake, Colorado
Once you visit this gorgeous area near Buena Vista, you'll understand why the 25 campsites are frequently filled up. With Aspen trees sprawling the surrounding landscape, this small town of 1,200 has all the charm needed for an RVer's paradise. Take a hand-propelled boat during the day, or fish during the afternoon for an extremely relaxing vacation.
Camp in Autumn Bliss
RVers love fall camping for the cooler temps and bug-free nights. Read on for six different campsites for endless fall fun.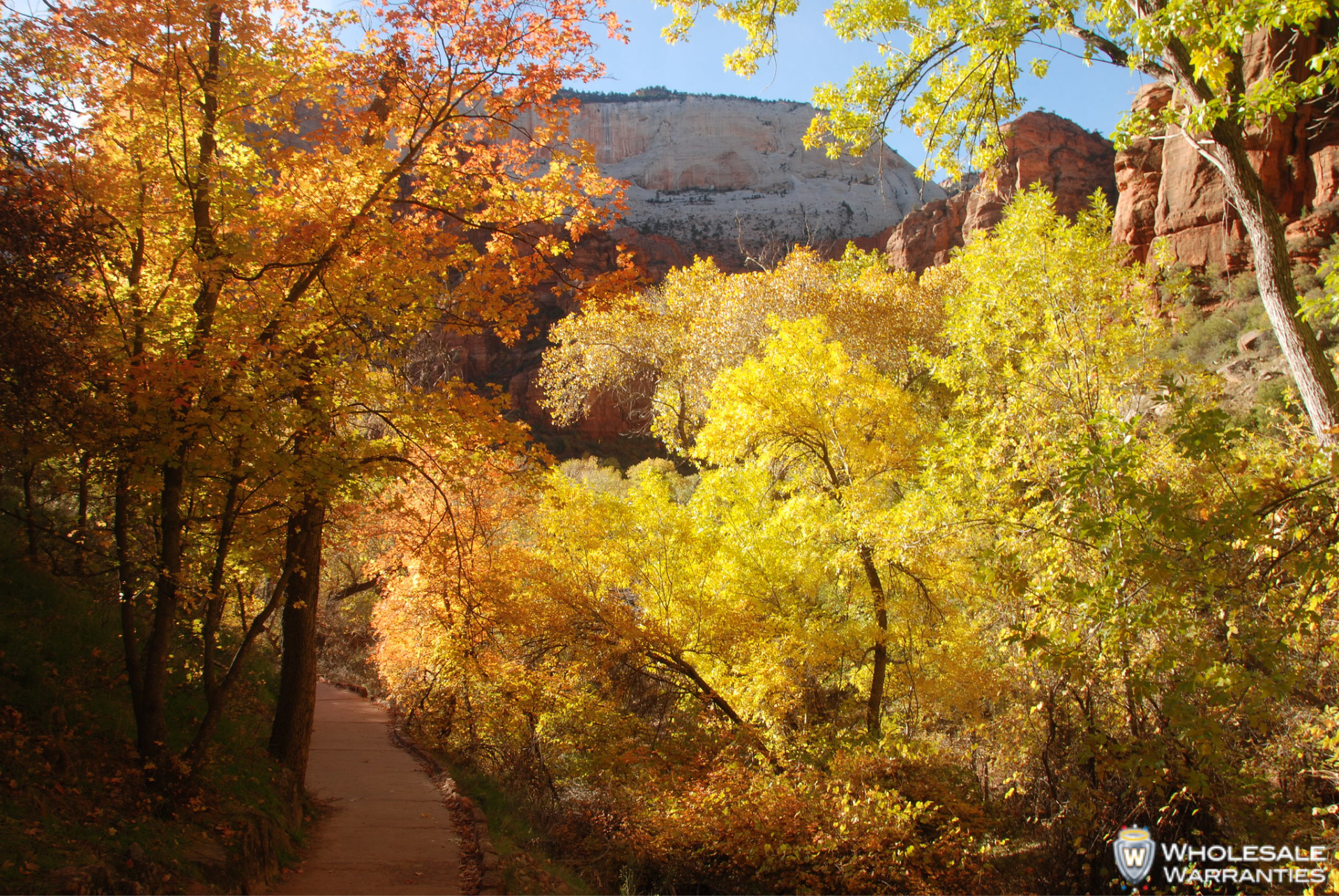 Zion National Park, Utah
Zion is such a magical place regardless of the season. But the fall months in September, October and November are really a marvel. The canyons and sandstone cliffs are backed up to Aspen and Cottonwood trees, making the perfect camping scenery. When you visit, you can't miss the iconic hiking trails within the park, like the Narrows.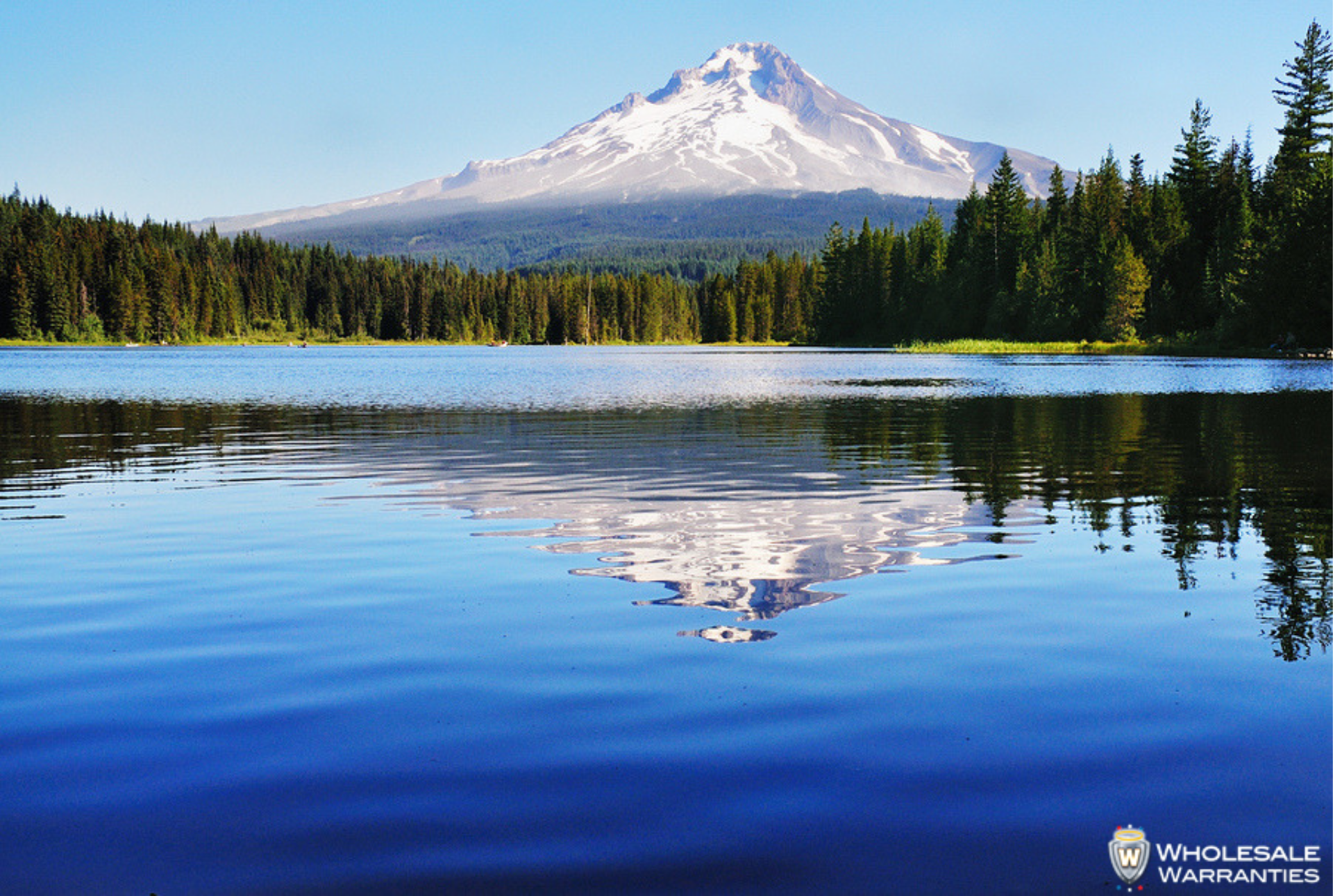 Mt. Hood National Forest, Oregon
The Pacific Northwest has some stunning locations to camp, but there's nothing quite like Mount Hood. This snow-capped peak and the Colombia River Gorge boast stunning leaves and camping to enjoy the breezy weather and scenic hikes. (Mt. Hood is also a great winter destination with its quintessential mountain town.)
North Shore of Lake Superior, Minnesota
Rocky beaches and sprawling cliffs are what you'll find on the North Shore of Lake Superior. Inland, there's forest with pine and spruce that evolve colors all throughout the fall months. Activities include everything from hikes, to waterfalls, to whale watching. Truly an unforgettable camping trip for the whole family.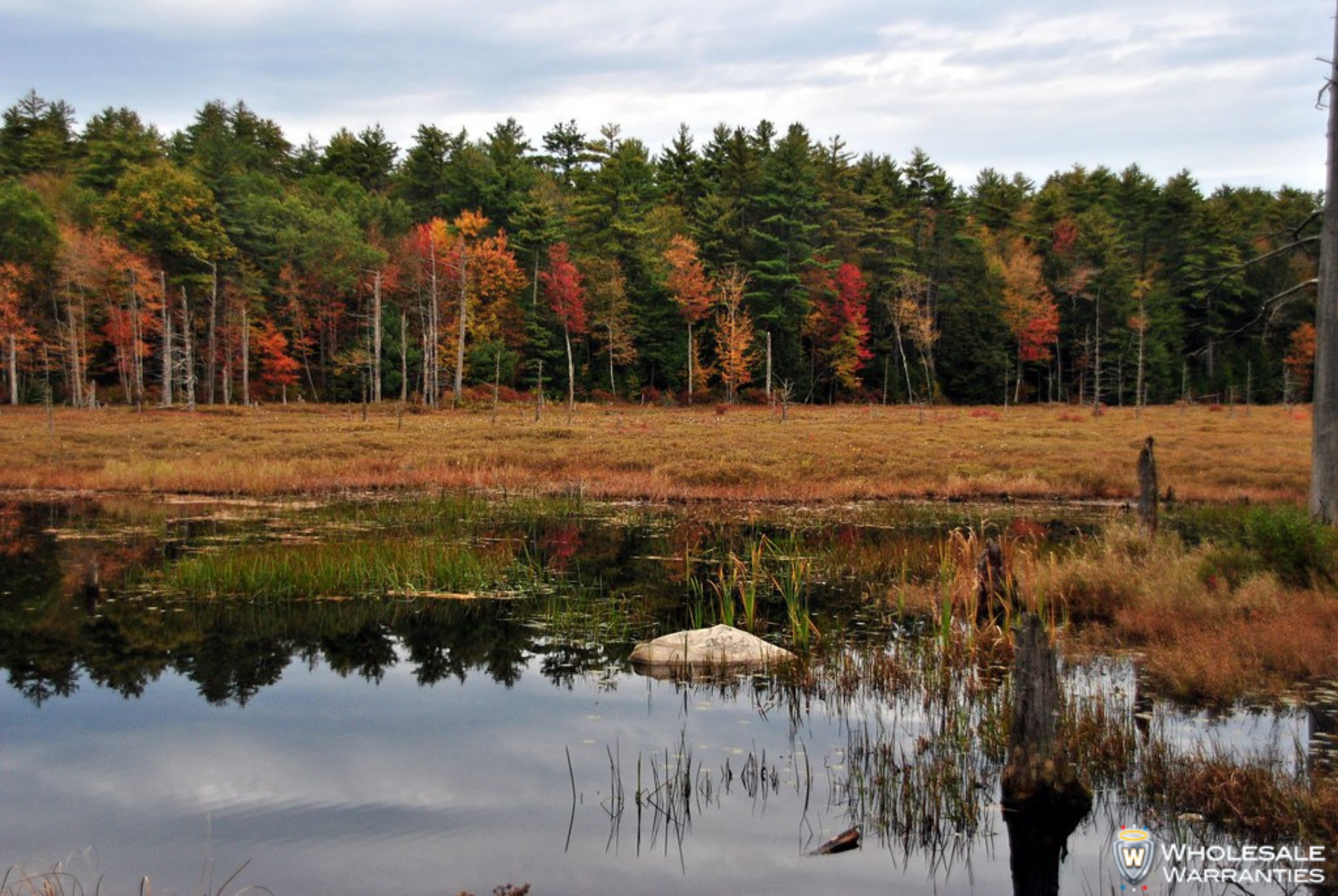 Pawtuckaway State Park, New Hampshire
Red, yellow, and orange leaves surrounding this camping getaway is the perfect way to enjoy a scenic vacation. The Pawtuckaway Lake is lined with these stunning trees allowing visitors to take in the sights and smells of this majestic area. Another amazing trip to take with the whole family, you can spend time together on the beach or on the diverse hiking trails.
McKinney Campground, Georgia
If you're south-bound this fall, make sure to stop at the McKinney Campground in Georgia. Nestled on the bank of Lake Allatoona, you'll get the colorful foliage during the autumn months. Head out for some fishing and watersports or enjoy a showstopping view on the lake.
Oak Creek Canyon, Arizona
There's no mistaking the awe-inspiring Red Rocks of Sedona. Oak Creek Canyon showcases these stunning views and also serves as a great campground for RVers seeking warmer autumn weather. Grab a campsite along the creek for a serene fall vacation.
Take a Road Trip Along Changing Fall Foliage
These four fall roads are perfect for you and your adventure crew. Imagine driving these scenic routes while looking out your windows, breezy blue skies shining.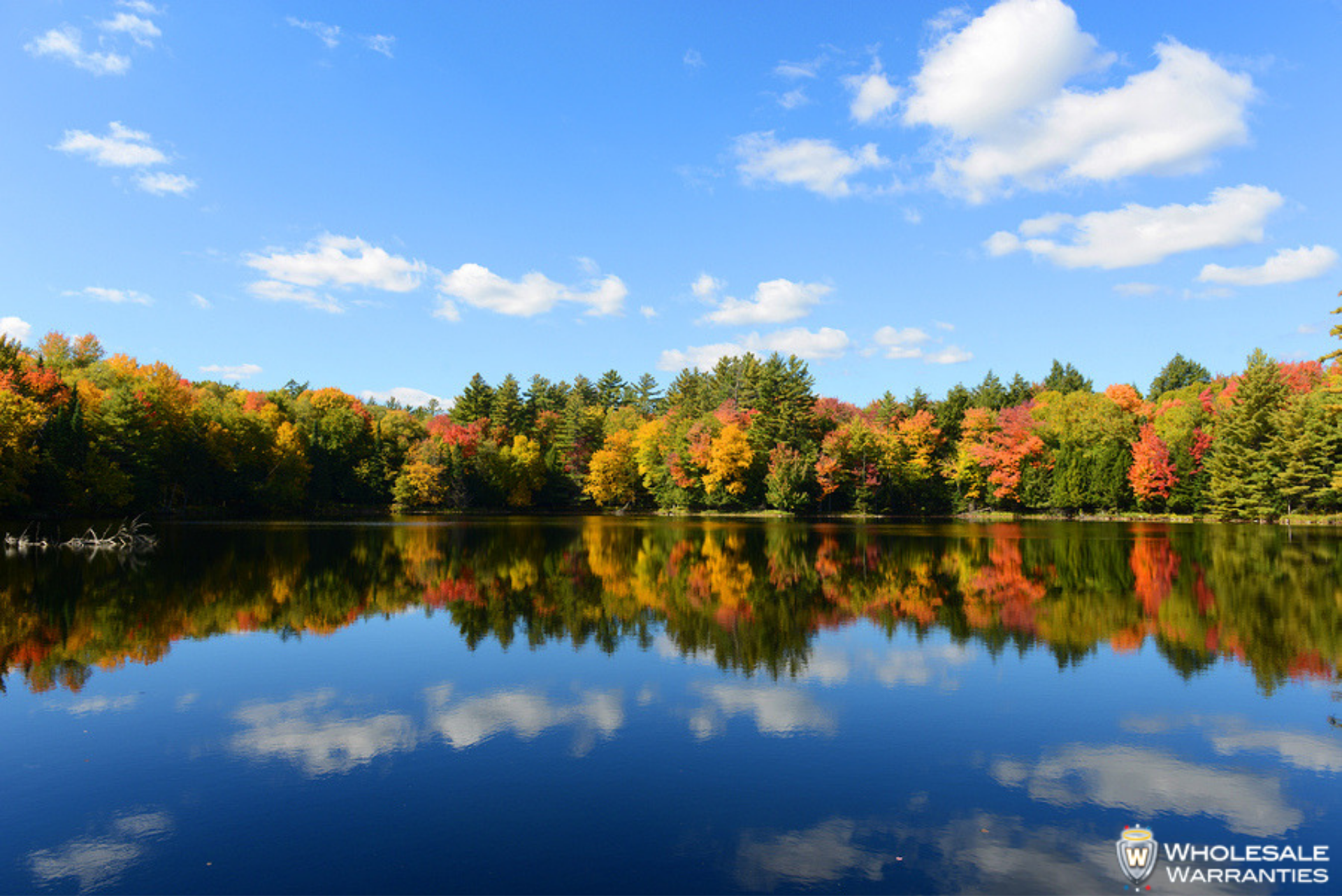 Adirondacks, New York
You'll find miles of scenic road in the various passages around the Adirondacks. Drive High Peaks Byway or Lake to Locks Passage for views of golden leaves around these classic highways. There are an impressive number of fall festivals starting in September, so check the calendar when you're planning. You might just get lucky and experience some art, history, or even a pumpkin patch!
Rocky Mountains, Colorado & Wyoming
The 390 miles of expansive roads through the Rocky Mountains are just waiting to show off their fall foliage beauty to visitors. You can expect to see the beautiful Aspen trees lit up with their golden leaves. Not only are these roads a stunning trip to drive in your RV, but you can also explore the national parks once you've driven your fair share of the highway. Not to mention the stargazing when the sun sets!
Gettysburg, Pennsylvania
Another spot great for history buffs, Gettysburg has many striking views and just as many RV parks to match. You won't be at a loss of things to do once you start exploring Gettysburg National Military park. Trees and apples lining the battlefield will be shifting to autumn colors through October.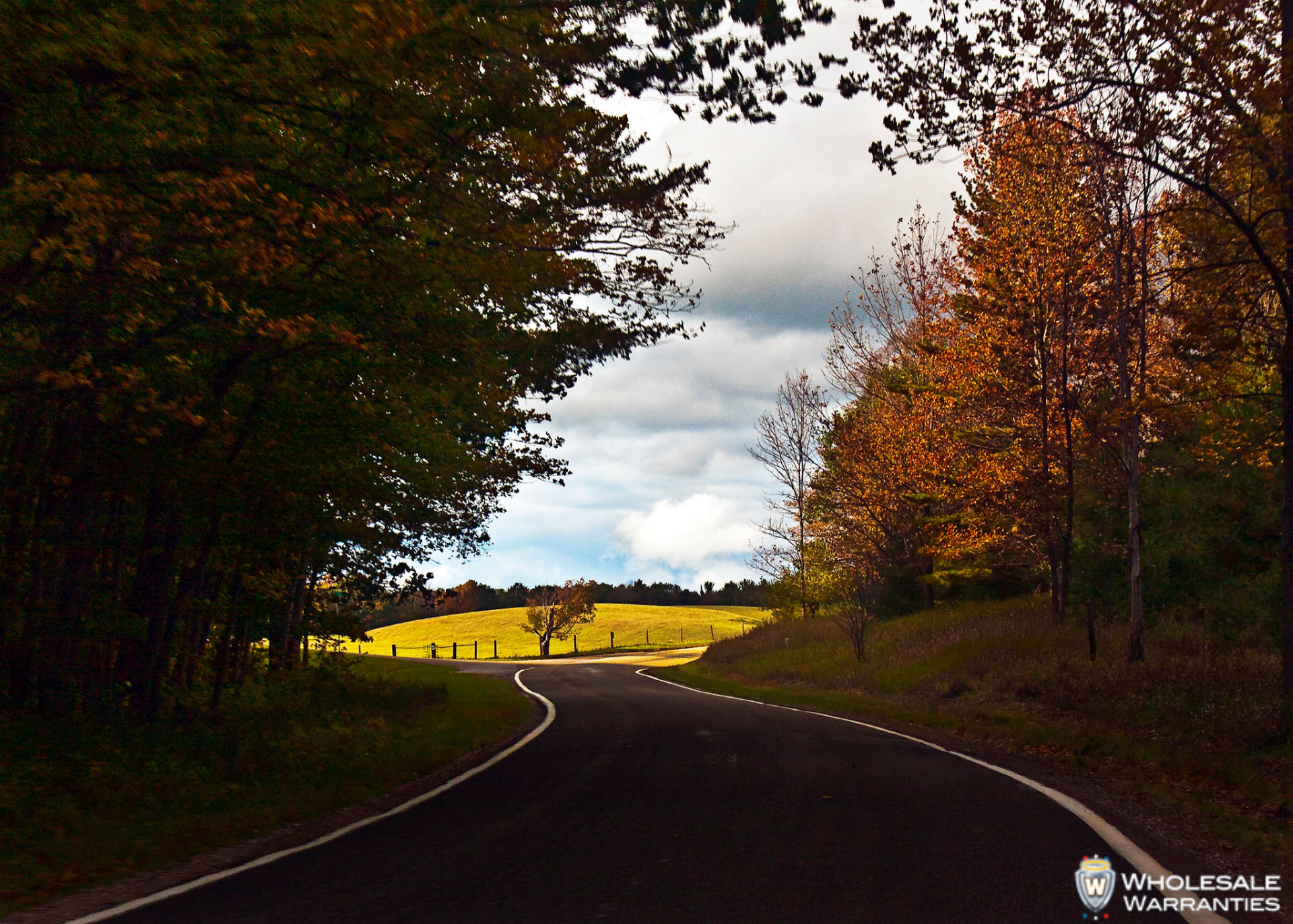 Tunnel of Trees, Michigan
This area is a short 16-mile road above Lake Michigan. A gorgeous stop all year around, this stunning pass's leaves start changing in early September. For some good old-fashioned American fare, stop by the nearest town, Good Hart, to top off the trip.
---
Fall is a perfect time to RV, these locations will allow you to soak up all the autumn fun before things get too chilly! Have you been to these fall foliage destinations? Which one is your favorite to view the season's colors? Comment below.
Article written by Wholesale Warranties, leading provider of RV Extended Warranties direct to consumer. With a focus on education, customer service and reliable coverage, Wholesale Warranties is a premier option for RVers looking to protect the road ahead. To work with a highly trained RV warranty specialist on an RV protection quote for your home-on-wheels, please call 800-939-2806 or visit wholesalewarranties.com.