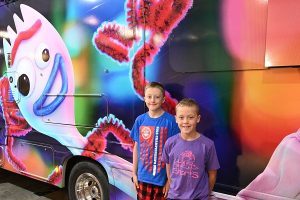 Kids of all ages flocked to the RV/MH Hall of Fame in Elkhart, Indiana, this morning to see a special RV. The Toy Story 4 Summer Road Trip made a stop there before continuing on to Chicago.
In fact, the tour is visiting 20 cities around the country and is mirroring the road trip taken by Bonnie and her family and the Toy Story 4 friends that kicks off events in the new Disney/Pixar movie.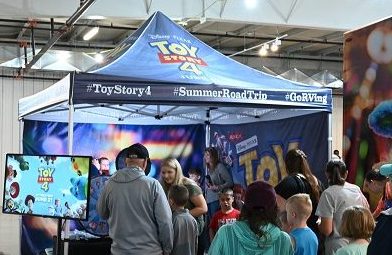 Go RVing is sponsoring the tour, and Thor Motor Coach provided an Outlaw 29S motorhome that is specially wrapped to fit the theme. Go RVing teamed up with Disney and Pixar to celebrate the movie and to inspire RV travel, which takes family and friends on unforgettable adventures. The movie conveys the idea that RV road trips are as much about strengthening bonds with family and friends as they are about traveling.
To kick off our summer adventures, Sondra and I took our grandsons Jackson and Dylan to see the RV while it was in Elkhart, and we chatted with RV/MH Hall of Fame president Darryl Searer, who arranged for the RV to stop there.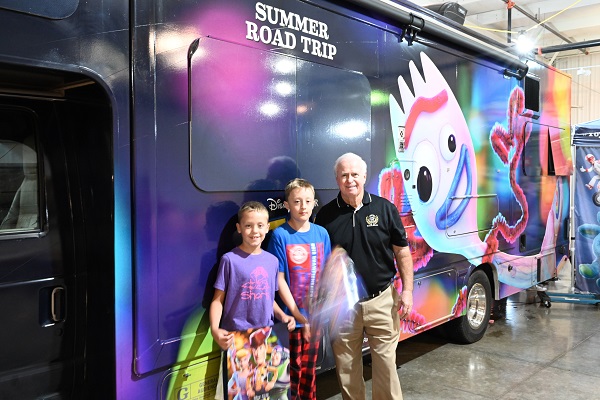 Toy Story 4 hits theaters on June 21. We're excited to take the grandkids to see it. I've heard that we might need to bring tissues! Are you planning to see the movie? Comment below.