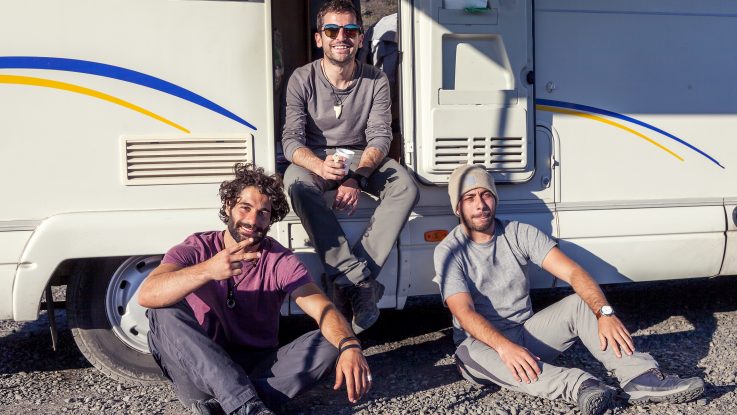 Are you a music lover that waits for summer just for the chance to tailgate at concerts and music festivals? Read FMCA's top RV–friendly tips so you don't miss the show!
Make sure the venue you are going to is RV-friendly.
Some venues have different rules when it comes to RV tailgating and camping. Always search for the venue's parking or camping rules before you go! In fact, some music festivals have their own camping sites that are RV-accessible or campsites for tent camping. Here's a list of music festivals that are accessible to RVs:
Electric Forest – Rothbury, MI

Summer Camp –

Chillicothe, IL

Firefly Music Festival – Dover, DE

The Peach – Scranton, PA

Beachglow – Philadelphia, PA

Bonnaroo – Manchester, TN

Country USA – Oshkosh, WI
Larger festivals like Hangout and Lollapalooza have RV-friendly campsites that are not far from the festival venue but do not have RV parking on site.
If you are camping at the music festival, have all of your essentials packed the night before.
If you are camping at a music festival make sure you have all of the essentials like toiletries, food, water, jumper cables, and your tickets in your vehicle the night before you leave. You don't want to miss the show because you left your ticket at home! Also, keep in mind that once you are at one of these all-day or multiple-day music festivals, you are "stuck." You probably will not be able to move your RV to go on a supply run.
Know how to get to the music festival or concert venue.
Don't rely on GPS alone. Check the festival's website for more information on where you can park or if there is a designated route for RVs. Most likely, there is a special lot just for RVs.
Sunscreen and water are always your friends.
You may be tailgating in the summer sun for a long time before you step foot into the concert, and an uncomfortable sunburn could ruin your night. Apply sunscreen regularly, and make sure to drink plenty of water. See if the festival you are going to has water stations so you can fill up a reusable bottle.
Have a designated driver.
If you decide to drink at the concert venue or music festival, always have a sober friend that is capable to drive your RV when you are ready to leave, or if you need to move your vehicle.
Make a tailgating playlist.
Don't know all of the words to the artist you're about to see? No worries! Create a playlist to play during the tailgate so you can sing along all night. You can also follow FMCA's Spotify and listen to our favorite concert tailgating tunes.
---
If you're tailgating this summer, share your pictures with us by tagging FMCA on Instagram @fmcarvclub.
If you want tailgating tips for sporting events, read more here.
Are you heading to any music festivals this summer? Comment below.