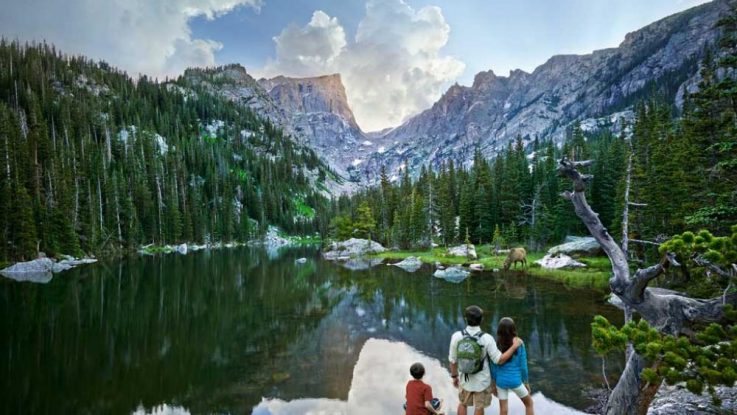 Planning an RV getaway to the mountains? FMCA has compiled a list of breathtakingly beautiful mountain RV trips for you.
Estes Park, Colorado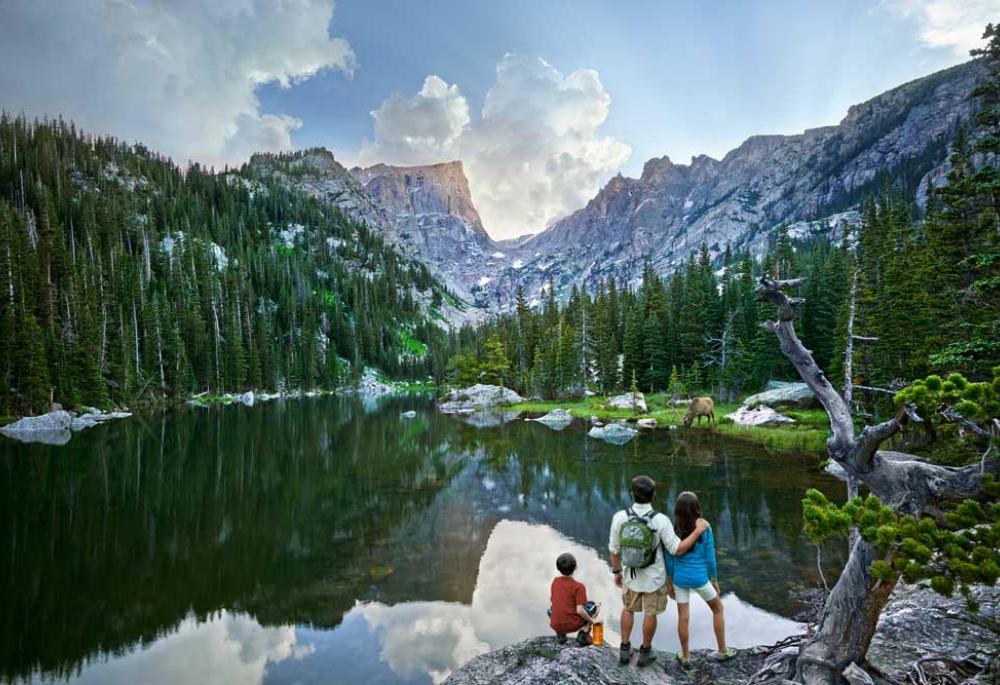 Known as the base for Rocky Mountain National Park in northern Colorado, the mountain village of Estes Park is a dream destination notorious for outdoor activities such as horseback riding, cycling, rock climbing, and water sports.
Colder weather puts no limit on the amount of fun you can have here. Estes Park offers winter activities such as snowshoeing, sledding, and even back-country skiing in the beauty of real wilderness.
In the fall, consider visiting the famous Estes Park landmark, the Stanley Hotel, for a spooky tour.
And, year-round, visitors can boat on Lake Estes, try new tastes at local breweries and distilleries, or head to downtown Estes Park for antique shops and art galleries.
Where to stay: There are numerous Estes Park campgrounds and full hookup RV parks in the area. Or stay at a campground within Rocky Mountain National Park.
Grand Teton National Park – Northwest Wyoming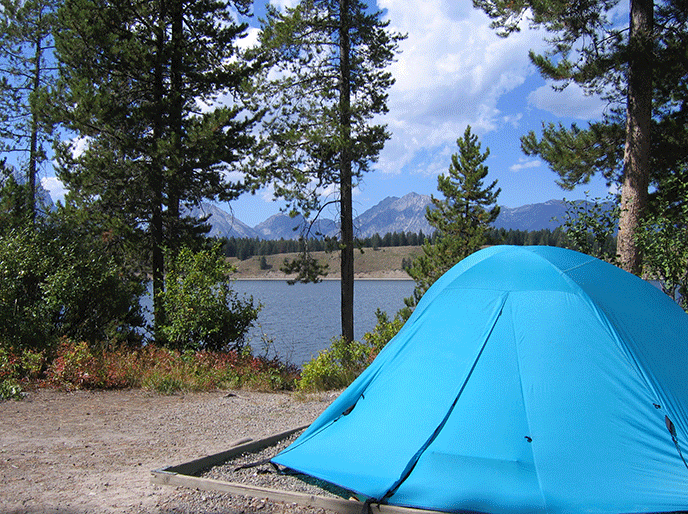 Our second mountain RV trip idea is Grand Teton National Park, located in the Teton Range of the Rocky Mountains.
The remarkable serenity of this range along with its mountaineering challenges has made it one of the top climbing destinations in the world. Plus, there are more than 200 miles of trails to explore!
Where to stay: Grand Teton National Park has six campgrounds including Colter Bay RV Park and Headwaters Campground, as well as RV sites at Flagg Ranch with full utility hookups. Or set up camp in nearby Jackson Hole, Wyoming, to easily explore both Grand Teton and Yellowstone National Parks.
Banff National Park – Alberta, Canada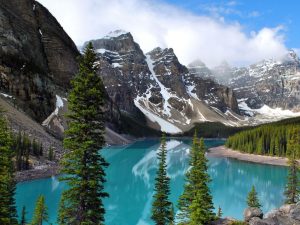 The U.S. isn't the only place with beautiful national parks! Banff National Park in Alberta is Canada's first national park. Its Rocky Mountain peaks and turquoise glacial lakes make it one of the most scenic parks Canada has to offer.
From boat tours to scuba diving to mountain biking, there isn't much you can't do here.
Where to stay: Leave your RV at Tunnel Mountain or Two Jack Campground and start your adventure! Or if you're just staying for the day, park in a designated long-term RV parking area within the park.
Yosemite National Park – Mariposa County, California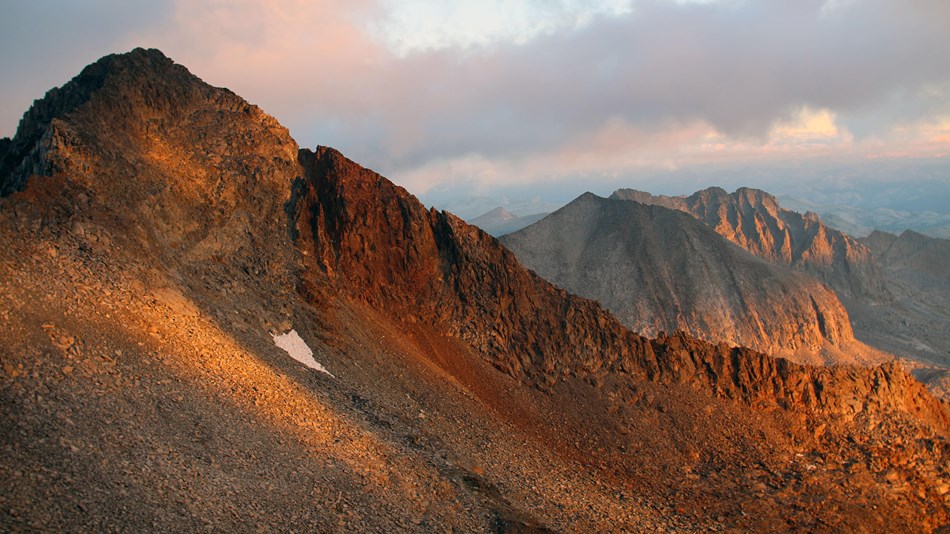 Located in California's central Sierra Nevada mountain range, Yosemite National Park is the perfect destination to explore in all four seasons.
Within the park's 1,200 square miles, you can find grand meadows and a vast wilderness area. In fact, Yosemite Falls is the highest waterfall in North America and the sixth largest in the world! Once considered impossible to climb, El Capitan is a popular 3,000 feet vertical rock formation in Yosemite.
Where to stay: Yosemite has 10 campgrounds that can accommodate motorhomes, travel trailers, and fifth wheels of varying lengths.
National park campgrounds often book a season (or more) in advance. Do your homework and plan your trip early! For more info on trip planning, check out our posts on online trip planning tools and travel bureaus.
What is your favorite destination for a mountain RV trip? Comment below.