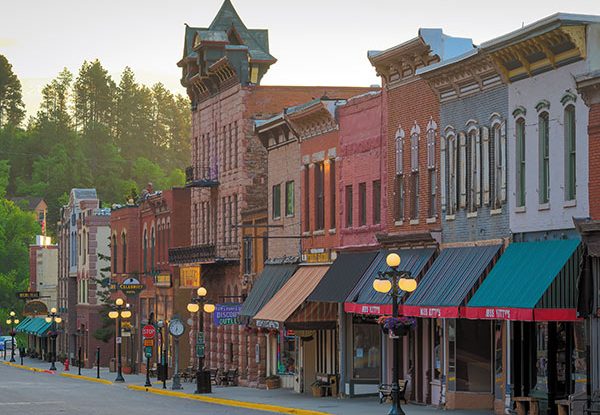 Wild and wonderful Wyoming. There's a lot to see in the "Cowboy State," and FMCA will be there July 18 through 21, 2018, for its summer convention. Gillette is centrally located to several national parks sites (Mount Rushmore, anyone?) and iconic Western locales.
If you're heading to Wanted in Wyoming, here are 5-day trip ideas: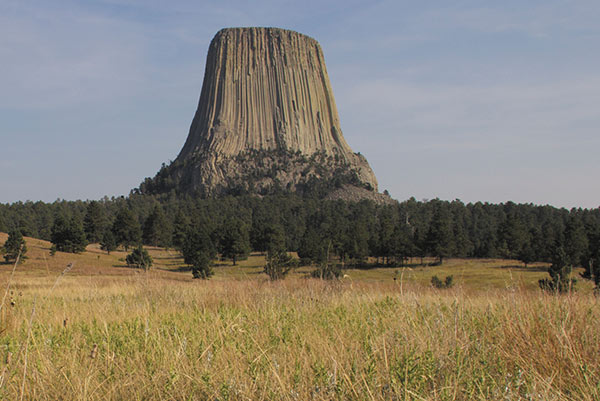 Distance from Gillette: 1 hour; 60 miles
WY-110, Devils Tower, WY 82714
307-467-5283
Scientists say the tower is a stock — an intrusive body formed by magma that cooled underground and was later exposed by erosion. Visitors can hike around the area on the paved, 1.3-mile Tower Trail or choose a longer trail. One loop takes you to a nearby prairie dog town. Vehicle passes for up to 7 days are $20 or purchase a national parks pass. Pets are not allowed on any trails in the monument; however, the visitors center parking area, picnic area, and campground are open to pets.
Distance from Gillette: 2 hours and 23 minutes; 134 miles
13000 SD-244, Keystone, SD 57751
605-574-2523
Before you explore Mount Rushmore, head to the visitors center to watch a short video about why and how this mountain was carved. To get closer to the sculpture, walk the Presidential Trail (422 stairs, weather permitting). Ranger-led programs are available, too. Stay for the ranger-led Evening Lighting Ceremony, held nightly at 9:00 in the summer. Mount Rushmore offers free admission, but note that parking is $10.
Distance from Mount Rushmore: 29 minutes; 16 miles
12151 Avenue of the Chiefs, Crazy Horse, SD 57730
605-673-4681
Crazy Horse Memorial is a short drive from Mount Rushmore. The sculpture memorial depicts a Sioux Indian chief, but it's meant to honor all American Indians. The memorial site has been a work in progress for more than 50 years and currently includes a museum, welcome center, views of the sculpture, and options to get even closer to the mountain by way of a van ride. Admission is $30 per full car; $24 for a vehicle with two people; or $12 per vehicle with one person. Additional fees apply to vans.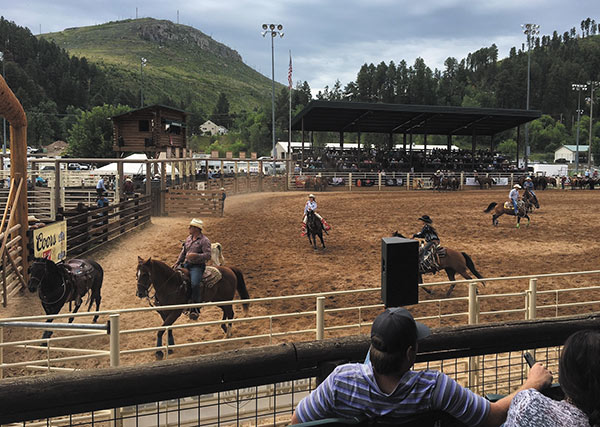 Distance from Gillette: 1 hour, 36 minutes; 109 miles
605-578-1876
Deadwood is a city in South Dakota known for its gold rush history. Saloons, action-packed street fights, casinos, and the final resting place of Calamity Jane and Wild Bill Hickok are just a few of Deadwood's lures. On top of all that, the town's biggest fest starts just a few days after the FMCA convention ends. Deadwood's "Days of '76" runs July 24-28. It includes two parades and nightly sanctioned PRCA Rodeo events.
Distance from Gillette: 1 hour, 42 minutes; 102 miles
11149 US-16 B-12, Custer, SD 57730
605-673-8300
As the third longest cave in the world, Jewel Cave offers low-cost cave tours that vary in intensity. Choose a 20-minute cave visit that requires very little walking (wheelchair accessible) or a strenuous tour that involves climbing and squeezing one's way through small passages.
There's a lot to see near Gillette, Wyoming. Looking for spots to visit on your way to or from Gillette? Check out our list of national park lands in the area.
Info courtesy of Family RVing Magazine.