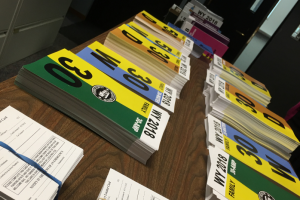 Take a peek behind the scenes with FMCA's Events Team! FMCA hosts two large RV conventions each year. On average, 3,000 RVs are in attendance at these events. Whether this is your first convention or your 21st convention, we are extremely excited for this event. We want to share a behind-the-scenes look at how these events come together.
The time has come…we have made big strides in preparation for our 98th International Convention July 18 through 21, 2018 in Gillette, Wyoming.
When you register for an FMCA convention, you will receive a registration packet by mail. If you are on the road, you can arrange for this packet to be held for you on the grounds at Will Call.
Did you know each packet is compiled by hand by FMCA's Events Team?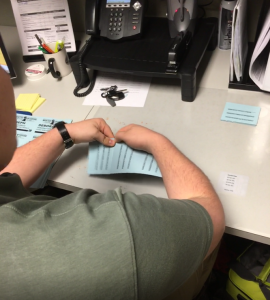 Within the packet, parking placards, badges, guides, and Bonus Bucks (think of them like FMCA "cash" to spend at the event) have been organized and stacked by the Events Team. All cards are printed and color-coded to help you find your correct parking space at the event.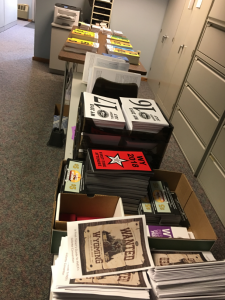 This is an ongoing process for the Events Team over the span of several months.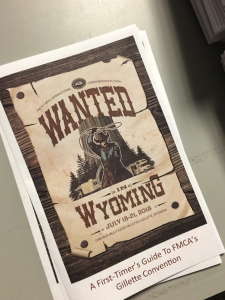 Haven't registered yet? To learn more about FMCA's summer 2018 convention and to register, click here or call 800-543-3622. And be on the look-out for our next Behind the Scenes post on June 14. We'll discuss the first-ever FMCA Super-Sized Book Club and tell you how you can meet New York Times-best-selling author, Craig Johnson!
What are you curious to learn about FMCA conventions? Comment below. As you prepare for the trip, check out these tips before the Gillette convention!