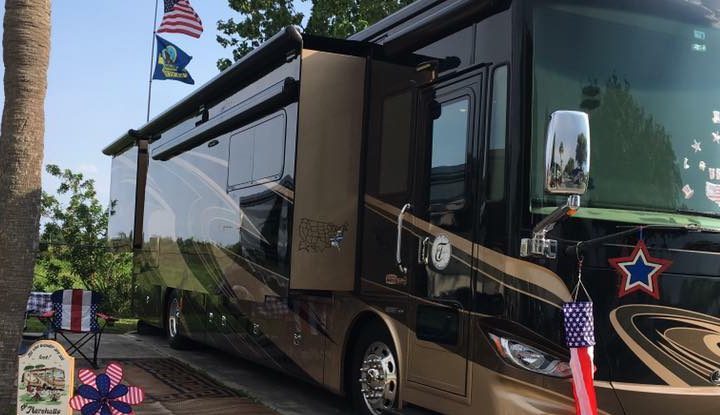 For many, Memorial Day is the unofficial start to summer. It is celebrated with parades, weekend trips, and barbecues. However, on a more somber note, it is an American holiday of remembrance.
To begin with, this holiday is observed on the last Monday of May. Memorial Day honors the men and women who died while serving in the U.S. military. The holiday originated in the years following the Civil War, and was originally known as Decoration Day. It officially became a federal holiday in 1971.
Many FMCA members are patriotic all year-long, not just today. Even more, they proudly fly the American flag from their RV or decorate their RV in red, white, and blue. Check out these photos:
FMCA honors all those who sacrificed their lives. Thank you for your service.
How are you celebrating Memorial Day?
See more member photos on FMCA's official Instagram.