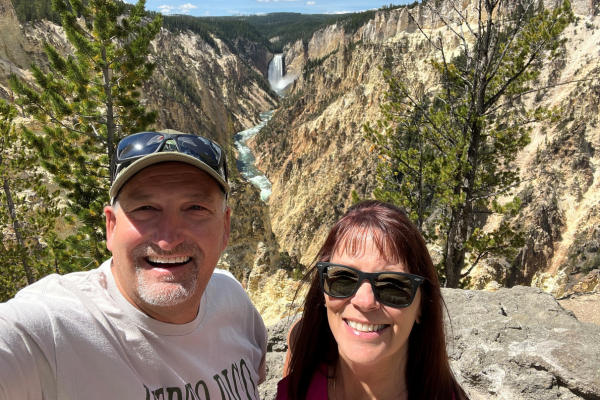 If you have ever wondered what it would be like living in a national park for an entire season, then keep reading. We want to share our adventure of work camping in Yellowstone National Park — the world's first national park! However, it's not all rainbows and puppies when working and living in a national park. It doesn't come without some challenges.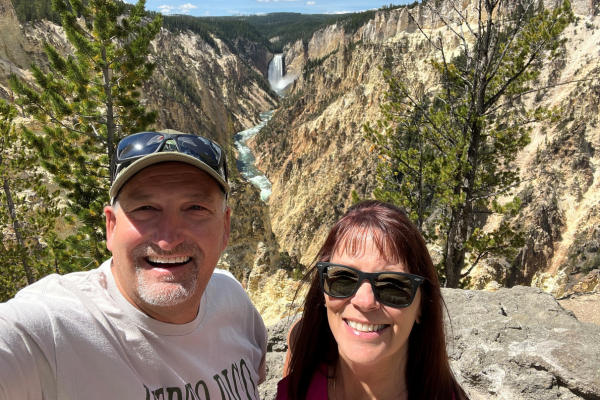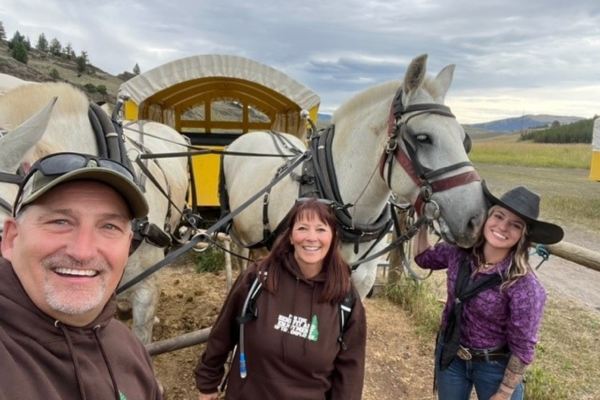 We started our experience in early May. And, let me tell you, Yellowstone is still experiencing winter in May. There were several feet of snow, and Yellowstone Lake was frozen over with three feet of ice when we arrived. The power grid is a little sketchy, and the power can go in and out multiple times a week. But this is when there are few tourists in the park and there are miles of roads that are closed to the general public. However, these roads are open to park employees, and we had them to ourselves for a few weeks.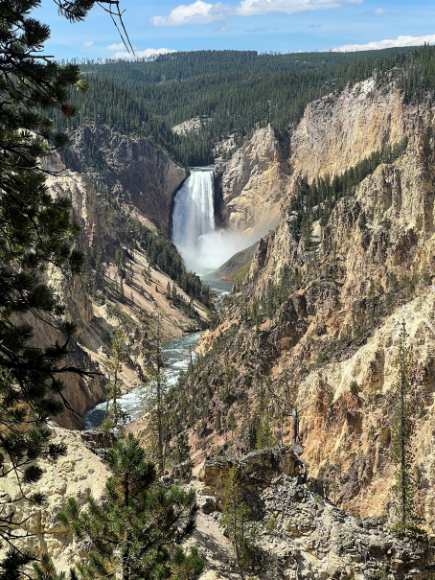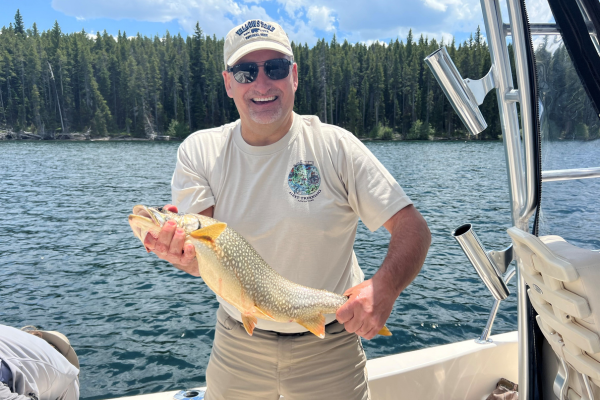 Despite the cold, May has been our favorite month because the WORK part of work camping hadn't kicked into full swing, and we saw the most bears near or on the roads. Oh, and May is without the famous bear jams Yellowstone National Park is so well known for. For people who love wildlife, especially bears, this was an amazing time to be in the park.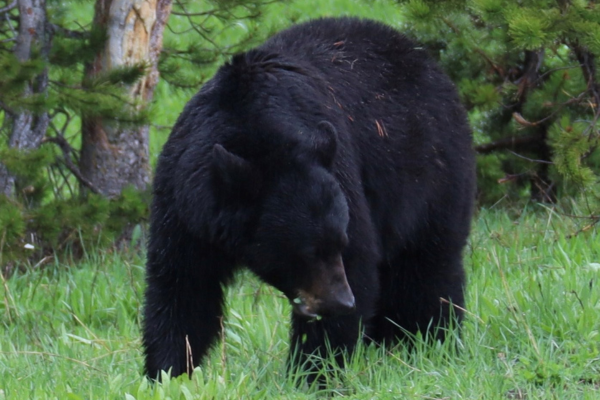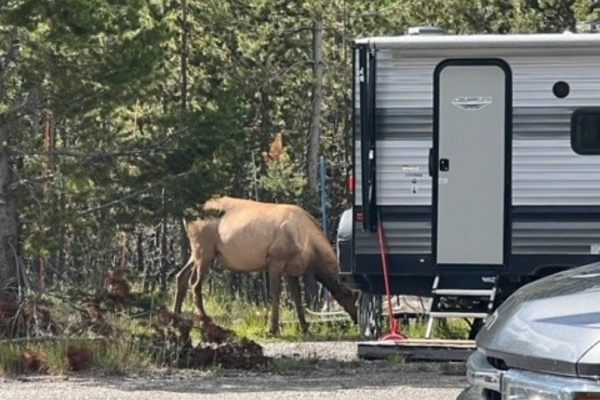 Yellowstone is iconic for good reasons, so living in the park during the summer has been a blessing. Most RVers will tell you of it's always about the people you meet along the way that really make the journey special. This holds true here in Yellowstone, as you can meet people from across the globe. Everyone who comes to a national park to work is looking for an experience, and this makes it easy to start conversations with new people everywhere from college-aged young adults to retirees. If you don't like meeting new people, this might not be for you.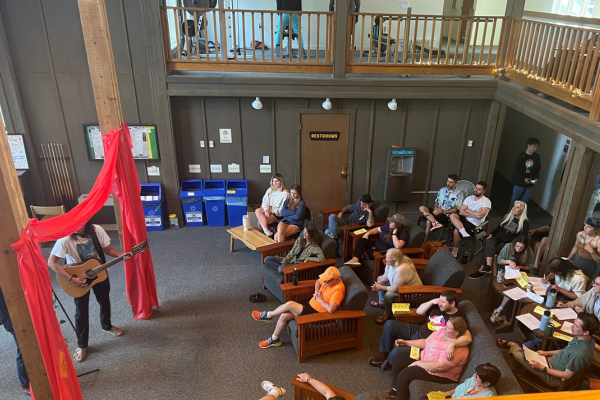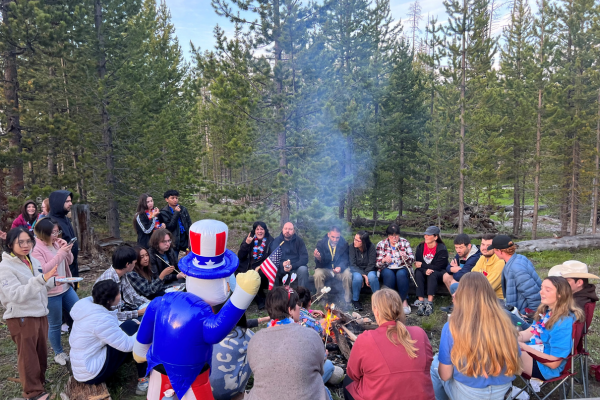 Work campers have a huge benefit over workers staying in the dorms or employee cabins. First, there are no shared bathrooms, roommates, or shared spaces. Full-time RVers will also have all the comfort of home, because it is your home. But for us, a real game changer was having dependable Wi-Fi with StarLink. Yellowstone National Park has very limited cell service and Wi-Fi. On those bad days, it's nice to cozy up in the RV and stream your favorite TV shows, and Next Trekking Adventure on YouTube is a great way to get through a stormy day or night.
Living where others vacation is a big job perk, but here are some of the others that most vendors in national parks will offer their employees:
Lodging discounts for friends and family up to 50% off.
Retail discounts from 30 to 40% off.
Dining discounts from 20 to 30% off.
Planned activities and trips.
Discounts at adventure companies: guided fishing, boat tours, horseback trail rides, white water rafting, boat rentals, kayaking, and more.
Free laundry facilities.
RV spots with full hookups.
I get asked about what type of jobs there are to do and what the qualifications are. Well, I can tell you if you're not picky about what job you do, and you're still able to do basic work, you're qualified! These hospitality companies are desperate for workers at the campgrounds, restaurants, and lodges. For those a little more selective, there are jobs available for all skill sets from retail, hotel, restaurant, human resources, IT, security, and camp hosts to name a few. If you don't want a 40-hours-a-week commitment for 4 to 5 months, Xanterra Travel Collection has a program called Helping Hands. These workers come in for 4 to 5 weeks and work only 20 to 30 hours a week at either the beginning or end of the season to help open or close. The jobs aren't glamourous, but you will have a new perspective on the hospitality industry and how hard they work. Plus, you will meet a lot of great people and see some amazing places.
RV spots are provided for around $280 a month. We had a fire pit, picnic table, 30/50-amp power, and water and sewer hookups. RV sites are close together, but there was still room to have your own space. The employee campground was comfortable, quiet, and it had free washers and dryers.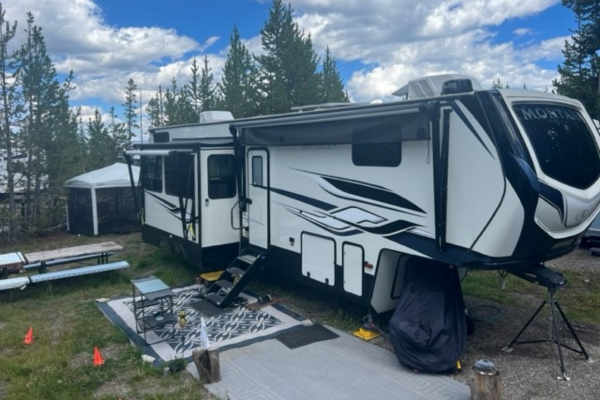 A big consideration is what supplies you will need to live in your RV while being somewhat isolated from regular stores. There are some "grocery stores" in Yellowstone that have some very basic products that are priced extremely high. We were making two- to three-hour drives to get quality food and supplies about once a month. These drives take you through some amazing country, and we went to cool towns like Cody, Jackson, West Yellowstone, and Billings. We were also very fortunate to work for one of the big employers who have offices just outside the park where we could have Amazon and other purchases delivered to, and the next day they delivered our shipments to the village dorms.
If you are looking for a big adventure in your RV and aren't afraid of a little work, then work camping in a national park might be what you are looking for. As for us, we are 100% coming back to Yellowstone next season. It was an experience we will never forget. If you ever get the chance to do something like this, borrow the phrase, "JUST DO IT!"
You can follow our adventures on Facebook, YouTube, and Instagram, and we'll see you on our Next Trekking Adventure.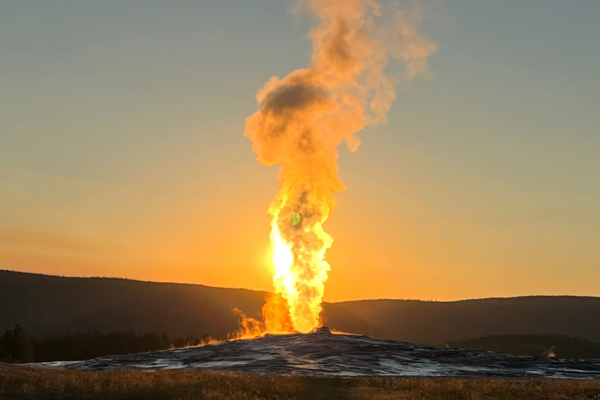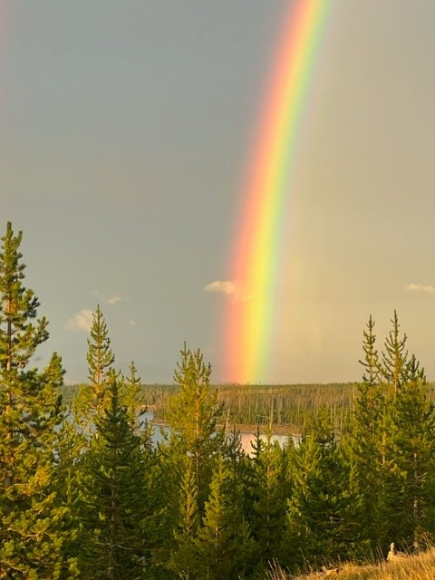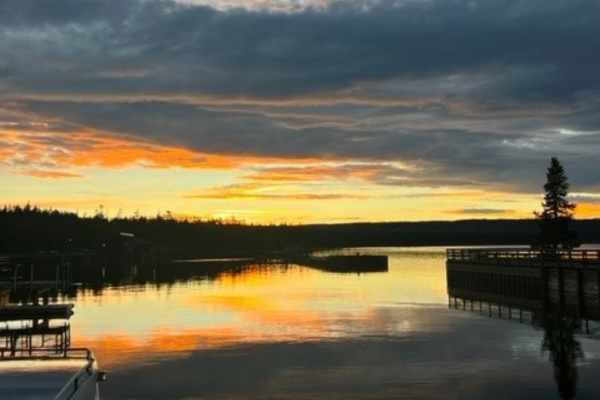 We are Mark & Teri Nisbett of Next Trekking Adventure, and you can find us on Instagram, Facebook, and YouTube. We are high school sweethearts who sold our bricks-and-sticks home of 30 years to travel full-time. We travel in our 2022 Montana High Country fifth-wheel, towed by our Ford F-350 Super Duty truck. We had a rough start to our full-time travel, as five weeks into our adventures we lost our RV to a fire at an RV park. But we didn't give up on our dreams of seeing the United States. We purchased a new fifth-wheel and pushed on with our RV life. We love sharing our adventures on our YouTube channel and can't wait to share our season of adventures in Yellowstone National Park with you.
YouTube,  Next Trekking Adventure Facebook, Next Trekking Adventure Instagram