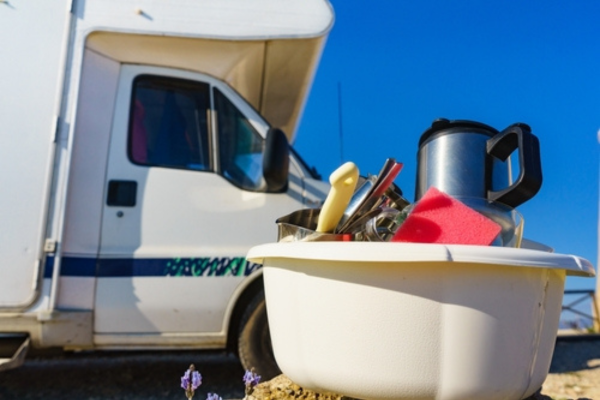 It's travel season, and the last thing you want is to step into your RV and breathe in that telltale moldy odor. Unfortunately, mold is a stubbornly common occurrence in the RV world and is the nemesis of RVers everywhere.
In this article, we'll look at how you can prevent mold while using your RV and how you can keep mold at bay during RV storage.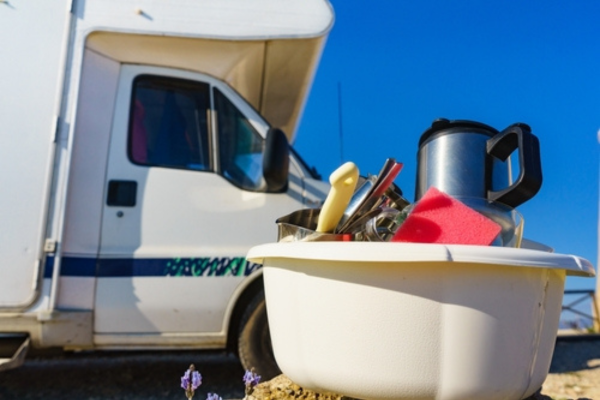 Why Mold Is an Issue in RVs
Mold is a fungus that has a way of sneaking into buildings and RVs. When exposed to mold, those sensitive to it can experience unpleasant symptoms such as:
Stuffy nose
Wheezing
Itchy eyes
Itchy skin
People with mold allergies may experience more severe symptoms, including fever or shortness of breath. Either way, you definitely don't want to be wheezing your way through a beautiful national park or a visit with your children and grandkids!
Where Mold Gathers in RVs
Mold thrives in wet, dark, and warm places. Many areas in an RV are a perfect spawning ground for mold, including:
Inside cabinets
Inside closets
Around windows and doors
In the bathroom
How To Prevent Mold While on the Road
Mold prevention starts from the first day you take your RV on the road. Implementing good habits in your RV can go a long way toward stopping mold in its tracks.
Lower Water Usage
Water is the most important ingredient for mold growth. When possible, cut down on excessive showering and cooking time to limit the amount of moisture that gathers in your RV.
Wipe Down Your RV Every Day
No matter how mold-conscious you are, condensation will build up. Make it a daily habit to wipe down all the surfaces inside your RV. While this may be a tedious chore, it's well worth the effort if it keeps mold out of your camper.
Use a Dehumidifier
Purchase a dehumidifier for your RV and use it as much as possible on the road. A good dehumidifier is one of the best defenses against mold, as it will help prevent dampness from building up during your trip.
How To Prevent Mold While in Storage
It's even more important to be mold-conscious when you prepare your RV for the off-season. Whether you store your RV at home or at a storage facility, it can be easy for mold to grow when your camper is out of use.
Good preparation is the key to keeping mold out of your RV so you won't face any unhappy surprises when it's time for your next adventure.
Remove All Fabrics
Step one in prepping your camper for storage is to remove all fabrics from the space. Fabrics can hold onto moisture and encourage mold growth, especially if given enough time.
Items to remove from your RV between trips include:
Clothes
Towels
Sheets
Blankets
Curtains
If you have enough storage space, consider removing couch cushions and mattresses.
Check All Seals
Even if your RV is completely dry when it goes into storage, that won't mean a thing if moisture can get in through worn window and door seals. Check all your seals, including vents, before storing your camper.
Run a Dehumidifier
A few days before you put your RV into storage, close all the doors, vents, and windows and run a dehumidifier. Run it for at least a day or two or, if nothing else, for several hours. You want to try and remove every last bit of moisture.
Run a Fan
After running a dehumidifier for a few days, open all the doors, windows, and vents and run fans in the RV for a few hours. The fans will promote airflow, which can catch and dry out any last bits of moisture.
Choose Indoor Storage
If you need to store your RV outside, invest in a good RV cover, which will help protect your investment from moisture and UV rays. However, your best bet for preventing mold is to find a facility that provides indoor storage for large vehicles like RVs. Need to store your camper for a while? Take a look at these extended RV storage tips.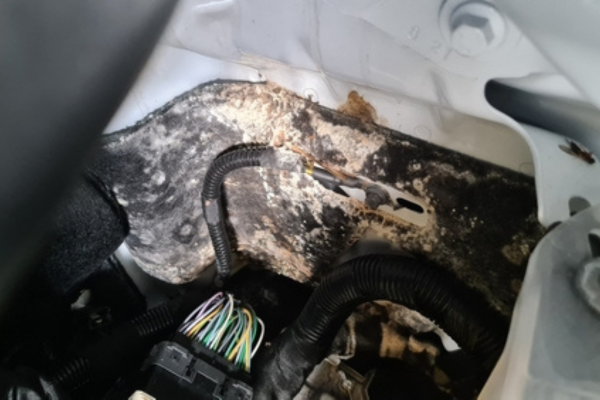 Mold Prevention Is Worth the Effort
It may seem like a hassle to wipe down your RV every day while in use or to take out your curtains and bedding during the off-season, but preventing mold is worth the effort. Once mold finds its way into your RV, getting rid of all the spores or eliminating that awful smell can be nearly impossible.
Don't let mold ruin your next big adventure. By following these mold prevention steps, you can focus on fun instead of fungus!
Price Self Storage is California's local solution to quality storage facilities, providing convenient, affordable solutions for all personal and business needs. Our storage experts will assist you in finding the perfect size storage unit to meet your specific requirements and budget. With a wide variety of unit sizes, our modern facilities are open 7 days a week and feature state-of-the-art security, individually alarmed units, personalized computer-controlled gate access, recorded video surveillance and professional resident management. We are proud to offer essential moving supplies, carefully curated to simplify your moving journey.