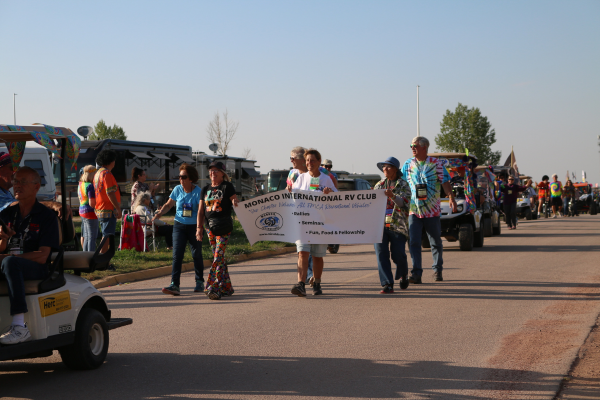 FMCA held its 107th International Convention & RV Expo, nicknamed "Celebrating Sixty", on August 23-26, 2023. The event was held at the CAM-PLEX Multi-Event Facilities in Gillette, Wyoming.  It was the fourth time FMCA has held a convention in Gillette, and convention attendees were excited to return to the Cowboy State.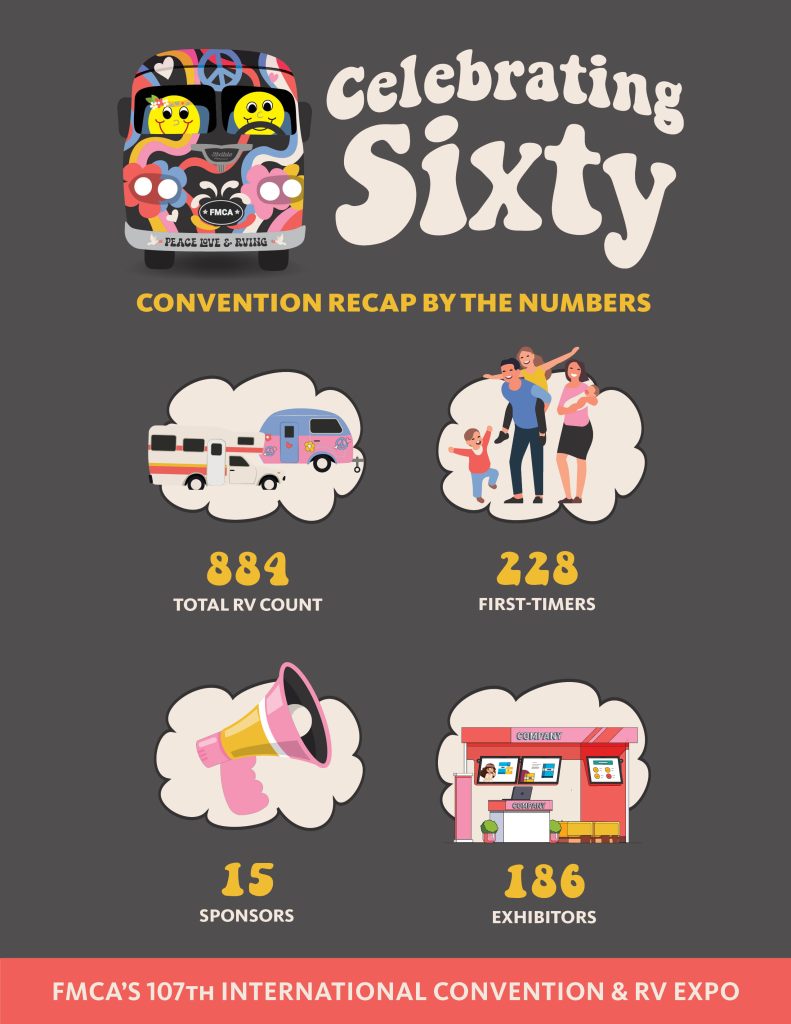 From the moment the first RVs started to arrive on-site until departure day, attendees could definitely feel the excitement around this convention. This year marked FMCA's 60th Anniversary, and members were ready to help celebrate this milestone.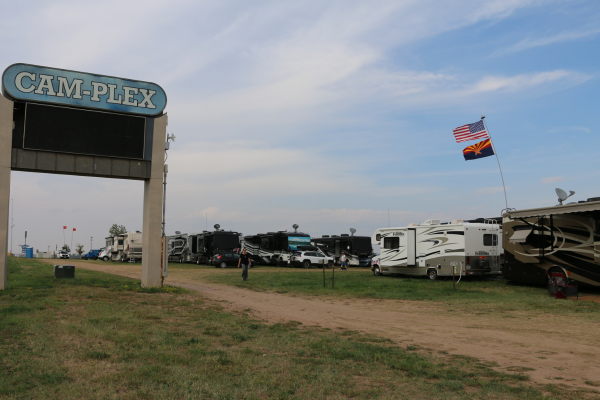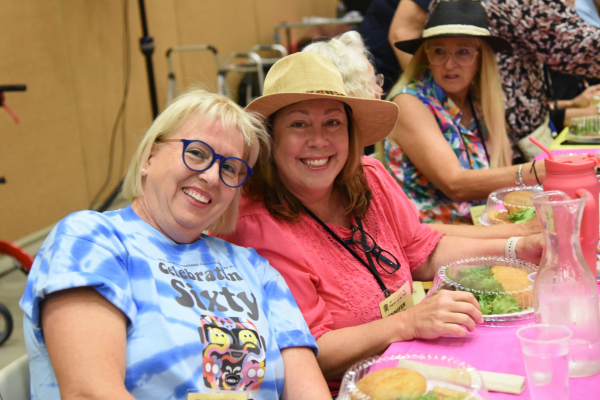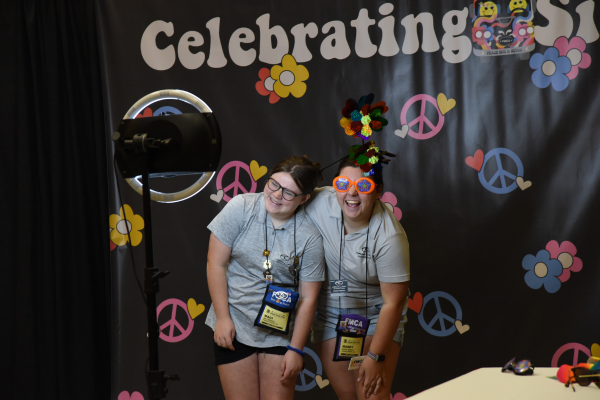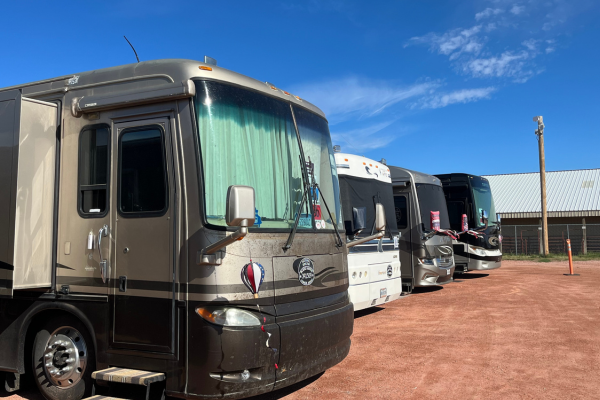 From the educational seminars and crafts to the on-site RV displays and exhibitor halls, there were plenty of activities for everyone. The daytime and evening entertainment were very popular among the attendees as well.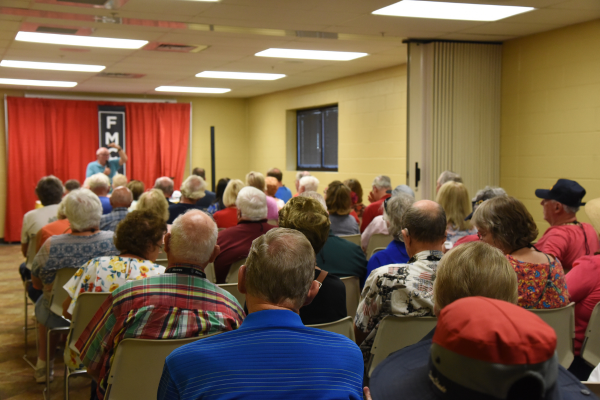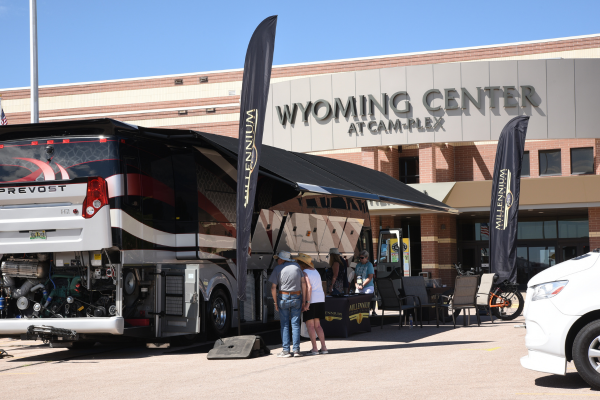 "Feelin' Groovy Friday" was also a hit. On the second to last day of the event, convention-goers were encouraged to dawn their grooviest outfits and participate in multiple social events throughout the day. The day started with our Magic Mile and ended with the Feelin' Groovy Parade sponsored by SmartHub Sensors and the Good Vibrations Chapterfest featuring music from Kazual.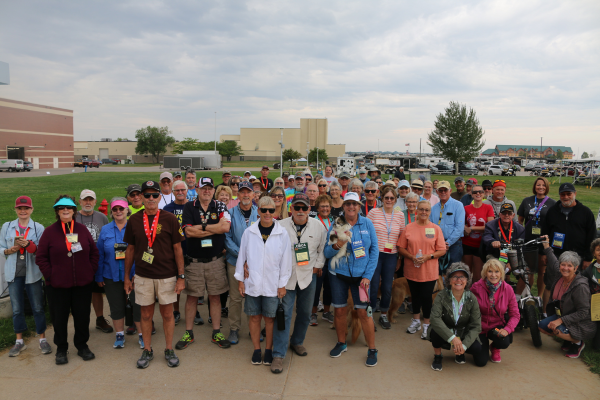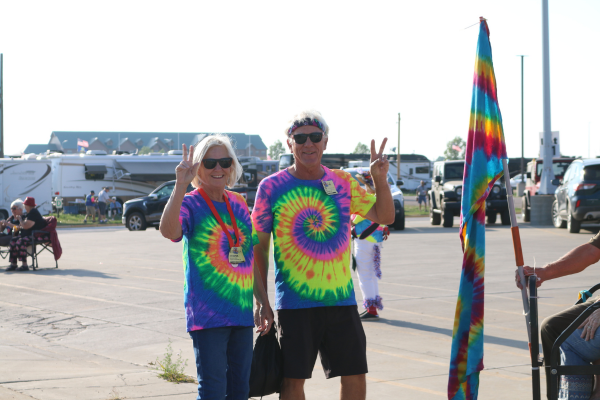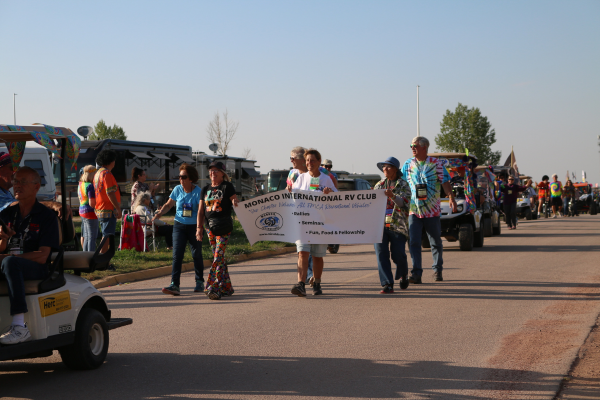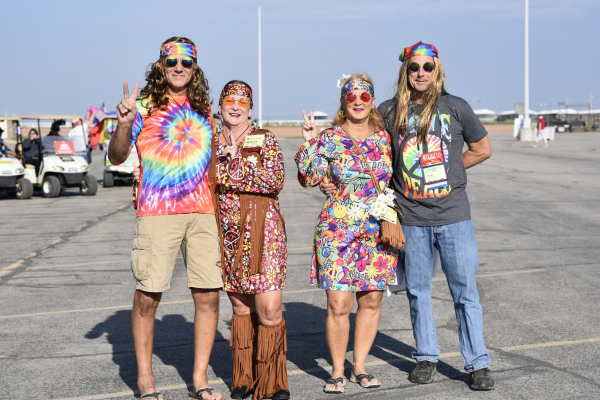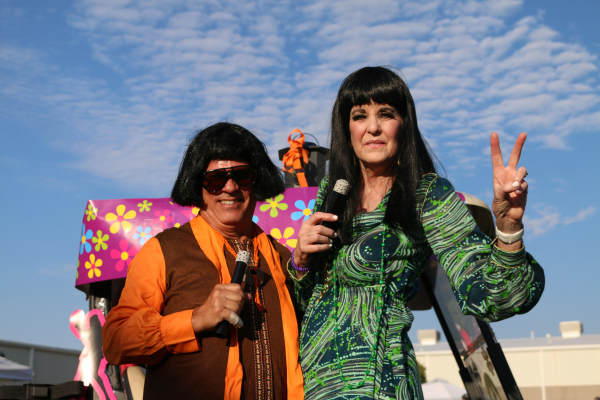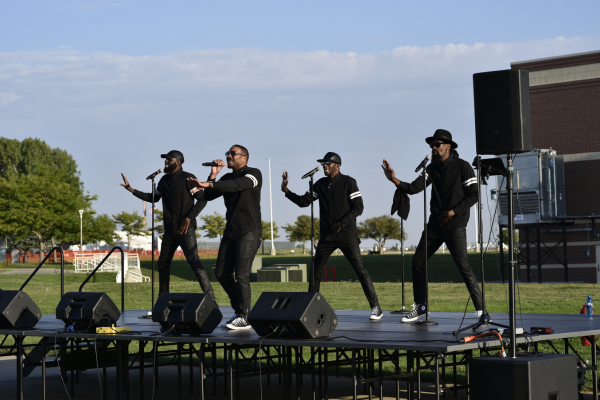 Would you like to see more photos? Check out FMCA's Facebook page or Instagram.
If you weren't able to make it to the event in Gillette, don't worry! FMCA's 108th International Convention & RV Expo in Tucson, Arizona,  is just around the corner. We'll gather Pima County Fairgrounds March 20-23, 2024.