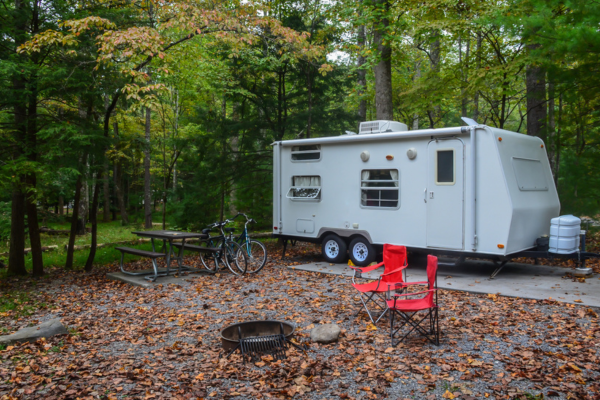 Virtually all the U.S. has seen increased travels this summer. Between overcrowded national parks and active theme parks in states like Florida, Tennessee, Missouri, and California, visitors and travelers saw firsthand how great the travel season has been.
The start of August typically signifies the end of summer for traveling families, but for snowbirds and those who choose to RV full-time, the hot temps and blue skies will still be rolling out daily, providing an 'extended summertime.'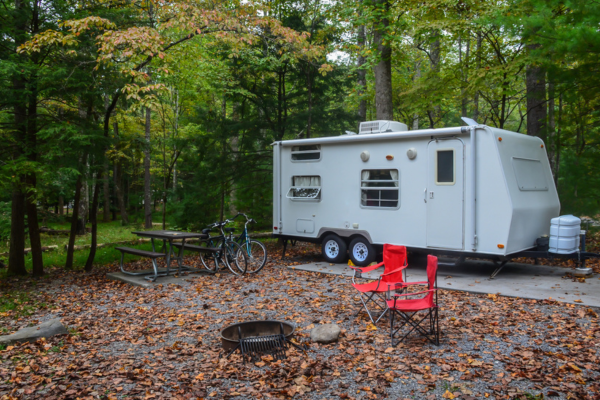 Saying Hello to Fall
As the sun starts to set on summer, for some RVers, time on the open road might be coming to an end. With parents likely focused on their kids' return to school, prime destination spots are less crowded, while also becoming more of an adult-only crowd.
The actual summer season might be coming to a close at the end of August, but for a good portion of the nation, the sun is still brightly shining, and those summer temps will be sticking around for a good bit longer. This in turn will ensure RVers' travel plans stick around a bit longer, too.
Destinations such as Florida and California rarely slow down, regardless of the month at hand. Texas is another great choice for RV warriors. The South in general is known as the snowbirds' paradise.
With so many tropical-like destinations available, it is no wonder that the wrapping up of summer doesn't hinder RV travel much.
Fall/Winter Travel Options
There are so many beautiful places during the fall and winter season to visit! For the ones who enjoy the cold, New England is always a great choice. The Great Smoky Mountains in Tennessee provide a white winter paradise, with plenty of RV resorts available. With abundant activities available, from leisure photography to the fast-paced ski resorts, this national park and the surrounding area serves up plenty to keep you busy, while also taking in the beauty of the area.
For the snowbirds, aside from the obvious choice that is the 'Sunshine State,' other places to flock together include South Padre Island in Texas; Gulf Shores, Alabama; and Biloxi, Mississippi.
A popular place that is often overlooked is Brunswick, Georgia. Visitors there often take day trips to one or more the nearby islands that make up the area's 'Golden Isles.' St. Simons Island is free to enter, while Jekyll Island requires a toll upon entering the causeway.
Whether you choose north or south, there are plenty of quality RV parks that will host you by the day, week, or month at virtually any chosen option.
Full-time comes with benefits
For those who RV full-time, options range even more widely for you. Do you travel on a weekly basis from city to city, RV park to RV park? Or do you stay on a long-term basis, up to a month or longer? Either of those scenarios is possible — just depends on how much driving/setting up you like to do.
Some are RVers are long-termers; they find a nice RV park, unpack, and explore a city and the surrounding area for an extended period of time. Not only does this save time and effort, staying for at least a few days can save some cash, as many RV parks offer long-term discounts.
Winterize Plans
For those full-time RVers, it is likely common knowledge that with fall 'falling' on us soon, that means winter work is just around the corner. It is not too early to get a game plan set up on how to best winterize your rig. Picking up supplies before they are in true demand can absolutely save you some green.
Of course, if you are headed up North, say to Montana, you are going to want to get those antifreeze bottles ready a lot earlier than December. On the flip side, those travelers headed to south Alabama can leave all the winterizing for another day.
Storing
For those not hitting the open road during the fall and winter months, some storage options might be considered. Protect the rig from the cold and precipitation with a proper winterization, and store correctly in either an RV carport, at your home, or in a rented storage unit.
While they all have advantages, enclosing your RV on all sides with a locked, rentable storage unit would protect it the most. Just be sure to start it up fairly often and give the tires a chance to rotate a bit. Depending on the region in which you reside, being separated from your RV might only last a few short months. Minnesota residents, not so much.
Selling/Upgrading
If the RV purchase was made as a way to experience the on-the-road lifestyle, only to decide it wasn't right for you, the time to sell might be upon you. Or, perhaps you are wanting to sell to purchase an upgraded model. With the summer hype winding down, it might not seem like the optimal time to sell, but there will be interested buyers no matter the month or the season.
While selling options range from self-listing, the 'old school' flyer method, or going through a dealership, many find reaching out to an experienced RV sales company is the fastest, easiest, and most reliable option.
RVing Rocks
No matter if it is on a full-time basis or just an occasional weekend, the RV lifestyle rocks. Being able to have the freedom to roam comfortably while skipping the hotel process is an absolute joy. The opportunity to travel from coast to coast and see all that awaits visitors in each state is also a blessing.
Some RVers have made lifelong friends by first being neighbors at an RV park. It wouldn't be uncommon for those friends to have an annual 'reunion' of sorts at their favorite campground.
Owning an RV is a lot of responsibility, but with that responsibility comes a lot of fun.
Fortunately, for those who can still get away, the fun doesn't end when summertime does. Roll on into fall, and then right on into winter. See firsthand if year-round is right for you. And for the full-time veterans, just keep rolling on!

Kevin Tadlock is president of National Vehicle in Omaha, Nebraska. He is an avid outdoorsman and spends all the time he can with his wife and two daughters experiencing nature. He loves RVs and has spent the last 15 years helping buyers and sellers find each other without paying for a dealer or broker.
National Vehicle is an RV marketing firm in Omaha, Nebraska; for more information click here!