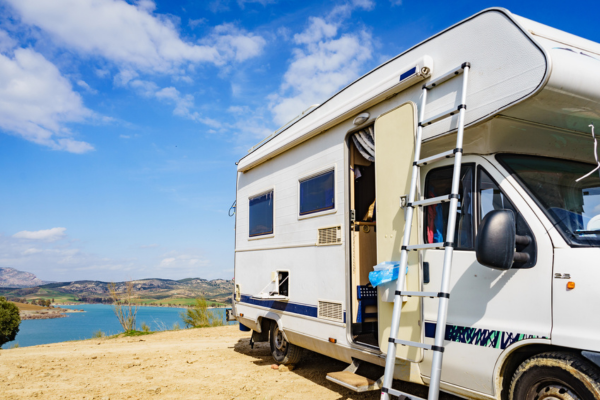 As summer's scorching temperatures sweep the nation, many RV enthusiasts are seeking respite from the heat while still indulging in the great outdoors. Fortunately, there are numerous RV camping destinations across the country that provide a welcome escape from the blistering sun. Whether you're seeking lush forests, beautiful lakes, or high-altitude mountain retreats, these destinations offer the perfect combination of adventure and relaxation. In this article, RV Trader is sharing seven of the best RV camping spots where you can immerse yourself in cooler environments and embrace the beauty of nature.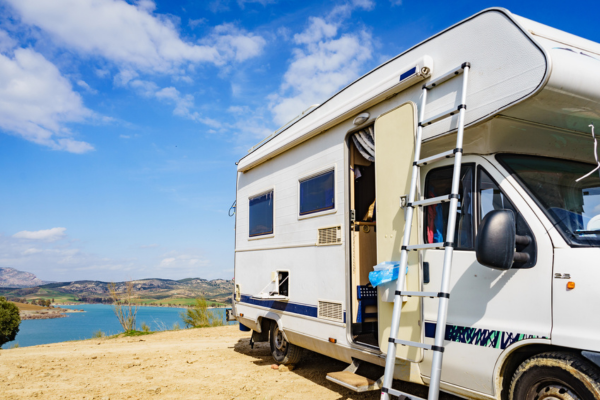 1.  Rocky Mountain National Park, Colorado
Nestled in the majestic Rocky Mountains, Rocky Mountain National Park offers cool temperatures and astonishing scenery. With elevations ranging from 7,500 to over 14,000 feet, this national park offers a welcome respite from the sweltering summer heat. RV campgrounds such as Moraine Park and Glacier Basin provide modern amenities amidst the wilderness. Visitors can enjoy hiking, wildlife watching, and stargazing, all while soaking in the crisp mountain air.
2. Acadia National Park, Maine
Acadia National Park, located on the rugged coast of Maine, offers a great mix of cooler temperatures and dramatic landscapes. Blackwoods and Seawall campgrounds provide RV-friendly facilities and convenient access to hiking trails, pristine lakes, and rocky shores. Witness stunning sunrises from Cadillac Mountain or explore the sandy coastline of the Atlantic Ocean, all without breaking a sweat.
3. Olympic National Park, Washington
With its diverse landscapes, Olympic National Park offers a unique blend of coastal areas and lush rainforests. RV campers can explore the Hoh Rainforest, a temperate paradise where moss-laden trees provide a natural air conditioner. Coastal areas, such as Kalaloch and Mora campgrounds, offer stunning views of the ocean. Visitors can indulge in hiking, tide pooling, and beachcombing, making it an adventurous summer escape in your Class B RV or other RV.
4. Lassen Volcanic National Park, California
While California is known for its dry summer heat, Lassen Volcanic National Park offers an invigorating alternative with its high-altitude terrain, volcanic peaks, and crystal-clear lakes. RV campers can enjoy moderate temperatures at Manzanita Lake and Summit Lake campgrounds. The park's hydrothermal features, including boiling springs and steaming fumaroles, provide a unique travel experience.
5. White Mountain National Forest, New Hampshire
Take a break from the muggy heat on the East Coast with a visit to the White Mountains in New Hampshire. The White Mountain National Forest offers numerous camping options, such as Jigger Johnson Campground and Lafayette Place Campground. Hike through dense forests, visit cascading waterfalls, and summit enormous peaks like Mount Washington. The region's quaint small towns also add to the allure of this destination.
6. The Adirondacks, New York
Venture to the Adirondack Mountains of upstate New York in your travel trailer or other RV if you need a reprieve from the hot weather. With over six million acres of wilderness, the Adirondacks offer numerous RV camping options, such as Fish Creek Pond Campground and Meacham Lake Campground. Explore countless hiking trails, fish in mountain streams, or relax near serene lakes. The Adirondacks provide an ideal blend of outdoor exploration and opportunities to unwind.
7. Grayson Highlands State Park, Virginia
Located in Southwestern Virginia, Grayson Highlands offers remarkable mountain landscapes, wild ponies, and refreshing temperatures during the hot summer months. Hike to the highest point in Virginia (Mount Rogers), find a spot to go outdoor bouldering, or delight in the diverse plant life that sweeps the park. Grayson Highlands State Park Campground offers electrical hookups, shower facilities, and fire-rings for campfires and cooking.
This summer, beat the heat and take an unforgettable camping trip to these cooler destinations across the United States. From the magnificent Rocky Mountains to the charming coast of Maine, these breathtaking spots await those who are eager to embrace temperate regions. So, load up your RV, pack your camping gear, and get ready to experience the great outdoors while staying comfortably cool in these camping destinations.
If you're looking for a recreational vehicle to purchase for your next camping trip, check out our nationwide inventory of new and used campers on RVTrader.com.

RVTrader.com is the industry-leading online marketplace for buying and selling new and used RVs, including Class A, B, and C vehicles, as well as campers and trailers. With over 200,000 recreational vehicle listings, RV Trader is a trusted resource for buyers and renters nationwide. And with over 6.5 million site visits every month, no marketplace is more trusted to generate inventory exposure for dealers and private sellers. RV Trader is a division of Trader Interactive and belongs to the well-known "Trader" family of brands.