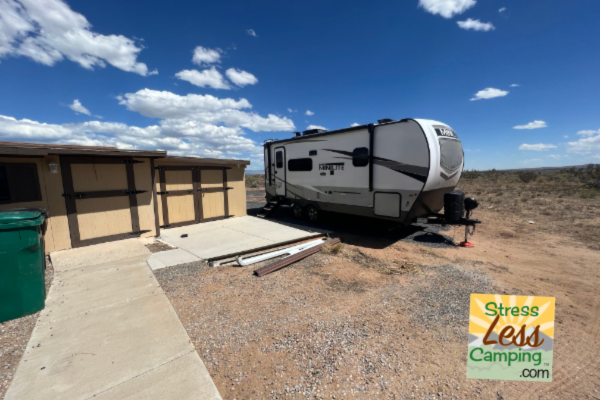 A lot of people ask us if we live full-time in our RV. For a number of reasons, we have made the decision, at least for the time being, to keep a home base.
Here are some benefits and tips for maintaining a home base, while you travel part-time.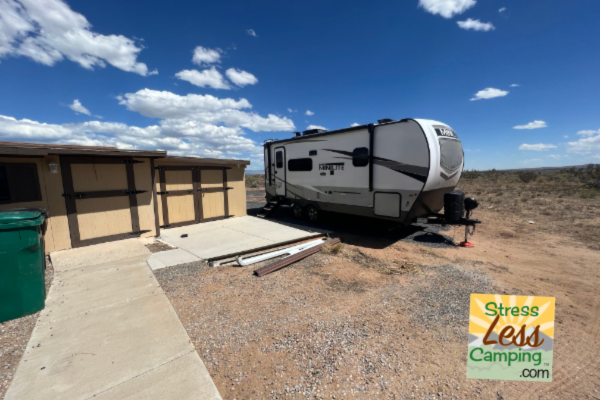 A place for our stuff
We love holidays, particularly Christmas and Halloween, and we have a LOT of decorations that we like to use to embellish the house and yard during those holidays. In fact, since we are gone so much, Peggy decided to leave the tree up after Christmas, and it's currently decorated in summer favorites. It does take up a lot of space, though, so maybe next year we will take it down.
Establishing ties and community involvement
Maintaining a domicile state allows you to establish roots and connections within a specific community. Many people feel a loss of connectivity when they are far from their friends or family. Keeping a home base can lead to building relationships with neighbors, participating in local events, joining community organizations, and contributing to the overall social fabric. Being an active member of a community can provide a sense of belonging and facilitate social and professional networking opportunities.
On the other hand, if your friends and family are spread out all over the country, full-timers have the advantage of traveling around to visit. I know several couples who travel from place to place to spend time with their grandkids.
Medical stability
Establishing a good medical base becomes more of a concern as we age. While I know there are many full-timers who travel to their domicile state annually, or more often, for doctor appointments, I feel more secure knowing that if I have a medical issue, I can get to a doctor who knows me. I am also very fond of our dentist, who we visit three times a year.
Mail
While it is possible to get most of our mail electronically, there are some businesses that insist on sending paper mail. Plus, you want to receive those holiday and birthday cards, right?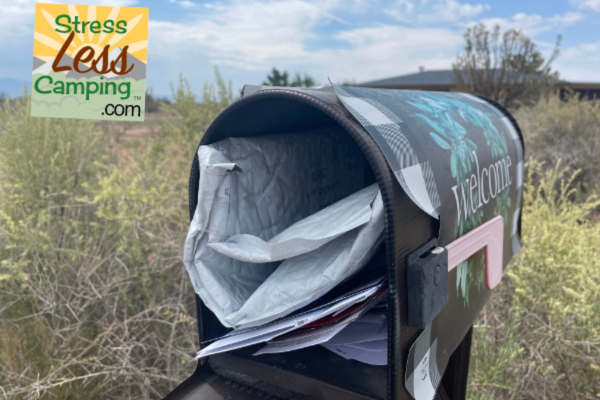 Domicile state
Maintaining a domicile state, or a legal residence, is important for several reasons:
Your domicile state determines your legal rights, obligations, and responsibilities. It is the basis for your eligibility for various government services, benefits, and protections. For example, your domicile state determines your eligibility for voting, obtaining a driver's license, paying taxes, and accessing health care and social services.
Your domicile state determines the jurisdiction where you are subject to legal proceedings. It determines which court system has authority over you for matters such as civil disputes, criminal charges, and family law issues. Maintaining a domicile state ensures that you have a clear legal framework and access to the appropriate legal protections and remedies.
Your domicile state determines your tax obligations. Each state has its own tax laws and regulations, and maintaining a domicile state establishes your tax residency. This affects how you are taxed on your income, property, and other assets. It also determines your eligibility for state-specific tax credits, deductions, and exemptions.
Access to state-specific benefits and services: Different states provide various benefits and services to their residents. These may include state-funded education programs, health-care initiatives, employment assistance, and other social services. By maintaining a domicile state, you ensure your eligibility for such state-specific benefits and programs.
While it is possible to change your domicile state if you have a genuine intention to make a new state your permanent home, it's generally recommended to maintain a consistent domicile state for legal and administrative purposes. However, it's important to consult with legal and tax professionals for specific advice based on your personal circumstances and objectives.
Tips for preparing to go on the road
Leaving the home base periodically, for short or long periods of time, requires a bit of planning, particularly for longer trips away. As we say, "checklists make for StressLess Camping." Here are some examples of what might be on your checklist for preparing the house to be empty for a period of time.
Stop mail and newspaper service. We don't subscribe to a newspaper, but if we did, we wouldn't want them piling up on the porch. The U.S. postal service has an online option for putting mail delivery on hold. The time is limited to 30 days, so I set an alarm on our calendar to remind me to reset the hold. We are also signed up for Informed Delivery, so we know how much mail is piling up for our return. Also, if we see an envelope that might be important, we can try to do something about that from the road. In addition, we have a P.O. Box address that we give to companies that might send mail we don't want sitting in the mailbox, just in case I miss the hold window.
Turn off gas and water service. Our house has propane, rather than natural gas from a utility service, so we don't have to call anyone to put gas service on hold. When we leave in the winter, we leave the gas on, so the furnace can run and the house doesn't freeze. Our thermostat is programmable, so we can maintain a low heat. We also have our own water system, which we depressurize so the system won't spring any leaks.
Install cameras. We have several cameras that run on Wi-Fi, and we can monitor them from wherever we happen to be. They are powered by solar panels. We have peace of mind knowing that we will get alerts if there is any activity around the house.
Make use of timers. We put several indoor lights and a radio on timers. If you've seen the movie Home Alone, you know that a real criminal will watch your house and notice these things. However, to the casual passer-by the lights will make it appear someone is in the house.
Install a security system. Most systems alert a company, which can react to a break-in or emergency more quickly than you can from far away.

Ask a trusted friend or neighbor to swing by. Outdoors, they can look around for anything that's out of place. Our friend sends us a photo every time he drops by and announces "it's still standing!" Have someone water the plants, and for long trips perhaps hire someone to manage the weeds or lawn. Your "security person" should look for any flyers or junk left on your doorstep and remove that stuff so it's not obvious that nobody is there to pick it up.
If it's someone you trust with a house key, they can look around inside and ensure there haven't been any leaks or other problems that could be big problems by your return. Maybe they would even dust or sweep, to keep the house fresh.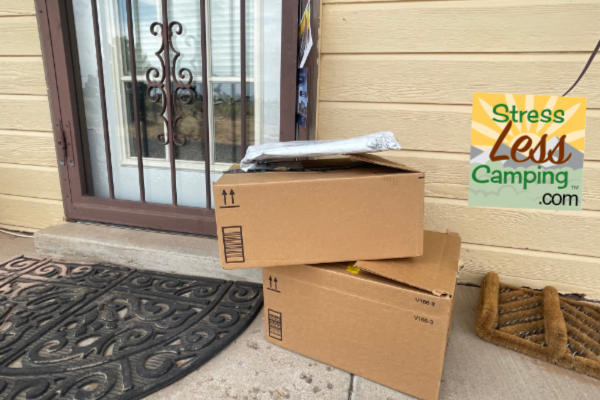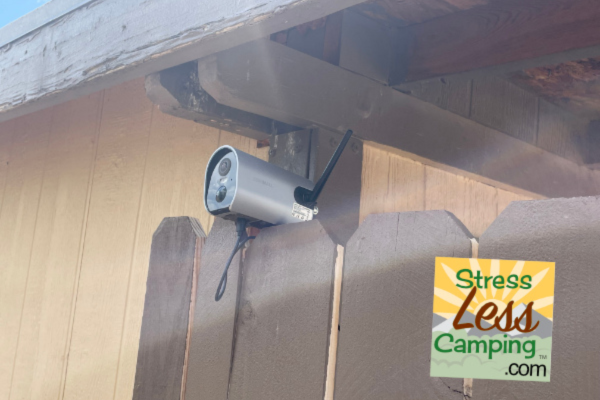 The future
Who knows what the future holds for us. Maybe eventually we will sell the house and embrace full-time RV life. For us, for now, it is not the lifestyle we want. Therefore, we have our home base to settle into for periods of time between road trips.
Tony and Peggy Barthel are RV industry veterans who travel part-time in a small travel trailer looking for fun and unique destinations as well as tips, tricks, and discounts to turn the RV adventure into StressLess Camping. You can catch them Thursday mornings on their podcast or any time at www.StressLessCamping.com.