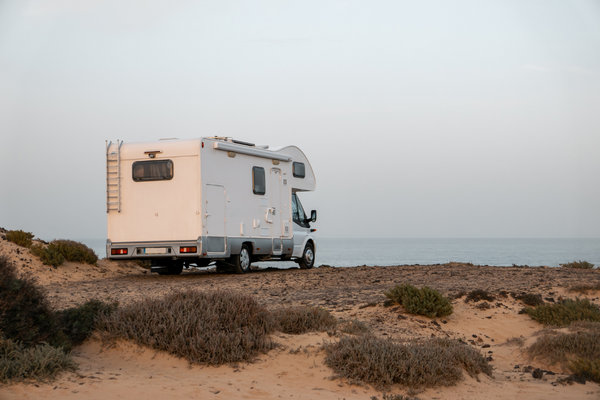 Whether you're a first-time buyer or are thinking about upgrading your vehicle, choosing an RV that's perfect for you is arguably the most important aspect of life on the road. To make sure you'll be satisfied with the one you choose, there are plenty of things you'll want to think about in advance. Let's go through the most important things to consider during the decision-making process.
Will You Rent Or Own An RV?
One of the first questions you should ask yourself is whether your circumstances call for renting or owning an RV. This will depend on your upcoming travel plans; lifestyle choices; and, of course, your budget. Start thinking about…
How long are you planning to be on the road? Can you see yourself taking multiple trips a year? Is the RV lifestyle something that you're sure about, or something that just spikes your curiosity?
If you're not entirely sure whether you should buy an RV, rent one for your upcoming trip and see if it's something you could picture yourself doing more often! Renting also offers you the opportunity to determine what features you like in a vehicle before you make a purchase.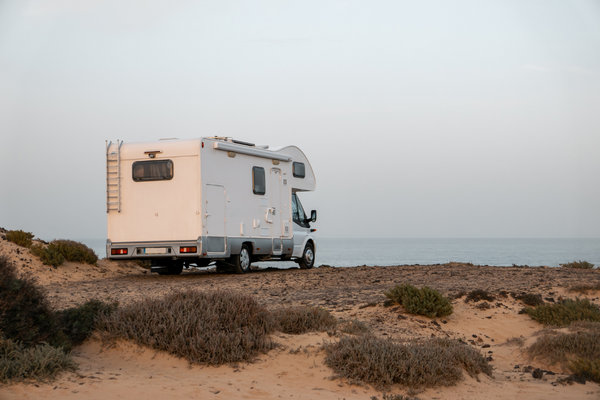 Choosing RV Features That Fit Your Lifestyle
If you're planning to buy an RV, it's important to consider which vehicle features fit your lifestyle. If you skip this step, you may find yourself with an RV that doesn't suit your personal needs, and nobody wants that! If you're looking for road trip ideas for when you find your perfect RV check out this post, here!
Physical Space
One thing to think about is how much space you're looking for in an RV. An RV is going to be smaller than, say, a two-bedroom house, of course, but the size of different makes and models can differ significantly.
General questions you can ask yourself are…
Am I traveling alone or with other people? Am I bringing any pets with me? Do I usually overpack or pack light? Do I want a lot of walking room, or is this something that's not as important to me?
By answering these simple questions, you start to think about what size of RV you're looking for, how much space you hope to have inside, and the total length of the vehicle.
Weather And Season Considerations
Another important aspect of choosing your perfect RV is bearing in mind the weather and seasonality. If you're planning on traveling in any extreme weather conditions, you'll want to make a list of things to prepare for.
For example, do you live in or plan to travel in a state where it snows? If so, you'll need to think about heat for your vehicle. The same goes for states with warm weather — you'll need to think about air conditioning.
Consider an RV that will adapt well to the weather you'll be traveling in. Whether that's tinted windows to keep the heat out, or fewer windows overall to keep the heat in, these are all crucial things to think about before making a purchase. If you live or want to travel in states with major seasonal weather shifts, your best option would be an RV that works well in all temperatures.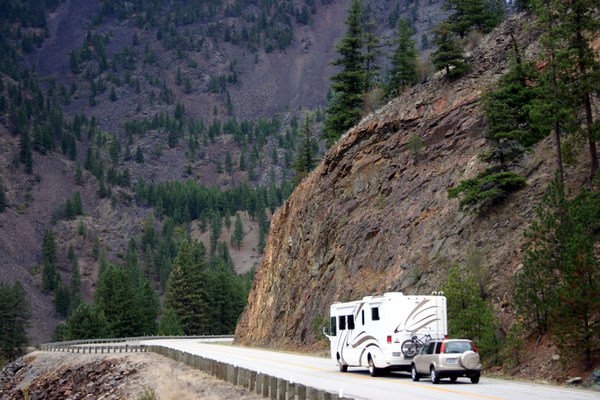 Your Personal Travel Demands
The next thing to consider is what type of travel you'll be doing.
Do you plan to go on fishing trips? Stay at developed campsites? Will you be heading toward the beach, or toward the mountains? Consider all the activities you plan on doing during your trip and think about what you'll need to bring.
If you plan on fishing, you'll want adequate space to store your fishing pole, tackle box, and other equipment. Similarly, if you are an avid biker, snowboarder, surfer, or kayaker, this may call for an additional rack outside the vehicle. Would you rather store your gear on the top, front, or back side of your RV? This will vary from person to person, so make note of which appeals most to you and your needs.
Whatever activity you plan on doing during your RV adventure, consider the capacity you need in a vehicle to properly store your equipment!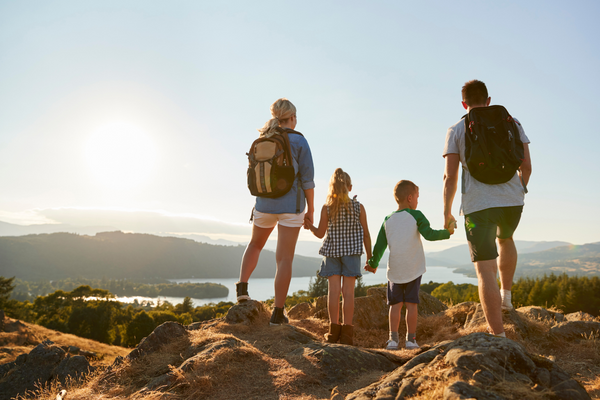 Your Ideal Floor Plan
Planning for the weather and your favorite activities is important, but choosing features you'd like in your living space is just as crucial! After all, you want an RV that you enjoy being in, right?
Consider your current lifestyle and what things are important to you.
Are you someone who enjoys cooking? What about baking?
Do you need to take a shower every day to feel clean? Are you planning on having guests stay with you in your RV? Is a TV necessary for your entertainment?
Thinking about some of these things can help you distinguish between what you can live without and your non-negotiables.
If you're someone who loves to cook and bake, you'll most likely want to have an RV with a stovetop and oven. If you're someone who bathes every day, focus on RVs that have nice shower options. If you're planning on having guests stay, look for a vehicle that offers a convertible bed.
In today's world, with so many different RV options on the market, you'll most likely be able to find one that fits your personal needs. It's critical take into account what enhances your life satisfaction so you can choose an RV that reflects that.
You'll want to feel at home in the RV that you select.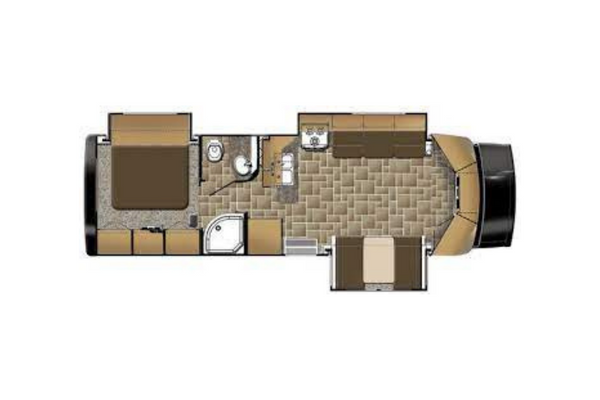 Safety Measures
When choosing your perfect RV, you'll also want to consider safety features. If you're buying from a lot or dealership, the unit likely will have a fire extinguisher, smoke alarm, and carbon monoxide alarm installed. If you're buying one privately, check for those features.
There are plenty of other safety features RVers can buy or have installed. If safety is your number one priority, you may think about features such as…
A GasStop to prevent propane leaks, a trailer brake controller for brake assistance, a battery-life monitor, a weight-distribution hitch, a system to monitor tire pressure, a backup camera, exterior lights, a roadside safety kit, and so much more!
Some RVers even install security systems for extra safety, but this depends on personal preference. If you're generally extra cautious, you'll find plenty of safety features that can be added to your vehicle!
You can look for vehicles with the desired items already installed or research how to install them on your own. Similarly, you could pay someone to install them for you.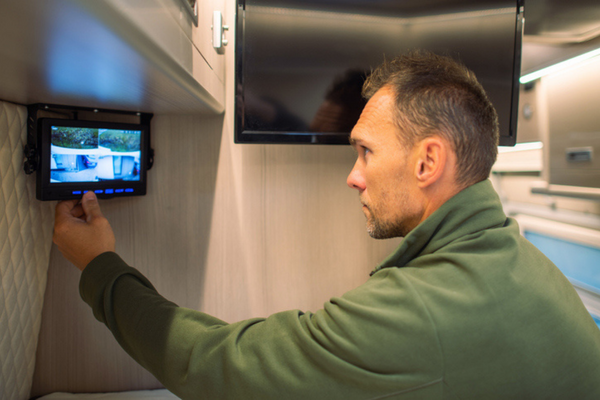 Choosing The Type of RV:
Now that you've thought about all the important aspects of what you'd like to have in your RV, start researching the types of RV that offer the things you are looking for.
There are plenty of RV makes and models out there, but before you go any further, consider whether you would prefer a motorized or a towable RV.
Motorized RVs
The first and most obvious question you need to ask yourself is whether you have a vehicle to tow a trailer. This may ultimately be the deciding factor of whether you'll choose a motorized or a towable RV. If you don't have a towing vehicle, you'll either need to buy one or instead rent or buy a motorized RV.
Options for motorized RVs include motorhomes and campervans.
A motorhome is a self-propelled motor vehicle that allows for mobile living. They are categorized into Class A, B, B+, and C, and plenty of options exist within each category.
Class A is the largest motorhome, whereas Class B tends to be the smallest motorhome class. A Class B+ is just a tad more luxurious and spacious than a B. Class C motorhomes fall somewhere in the middle between A and B, looking more like a large campervan.
Another option is to buy a van and self-convert it into a livable environment. Van life has become more popular throughout the past decade and may be a great option for you if space isn't too big of an issue. Some vans on the market have already been converted, leaving less work for you!
Among the most popular self-converted vans are those based on the Mercedes-Benz Sprinter, Ram ProMaster, Ford Transit, Chevy Express, and Volkswagen chassis. And there are plenty of different models to choose from.
There are pros and cons for traveling in a motorized RV, but the one benefit is that the vehicle can double as your living space as well as your mode of transportation.
Trailer-Style RVs
If you do have a truck or vehicle capable of pulling an RV, options include folding or pop-up trailers, expandable trailers, toy haulers, sport utility trailers, truck campers, conventional travel trailers, and fifth-wheel trailers.
That is a generic list of the options, and some may work better than others for your particular towing vehicle. Check with the vehicle manufacturer regarding its towing capacity, and take into account the weight that will be added to your RV once you're finished packing.
Truck campers fit directly onto a pickup and won't add too much weight. Options such as expandable trailers and toy haulers will be towed behind your vehicle, serving as a mini apartment on the road.
When you begin to think about which type of RV will best meet your needs, you will have to decipher whether you'll want something self-propelled or something towable. From there, you can narrow down your search based on your lifestyle choices and preferred RV features.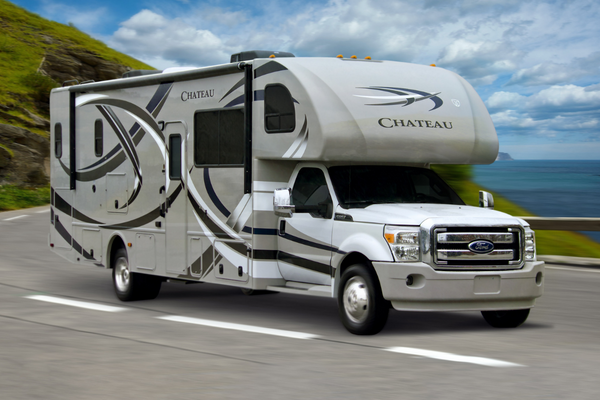 Think Ahead: Repairs
Once you've narrowed down RV options, you'll want to think about something important for any vehicle: repairs.
RV repairs aren't usually something you can predict, but they are something you can plan for.
If you're buying a new vehicle, do some research beforehand on the make and model's typical recalls. Your vehicle may not have problems now, but it might later down the road. It's best to be aware of potential problems rather than be blindsided when a problem occurs.
If you're buying a used RV, make sure to take it on a test drive before purchasing. I would also suggest taking it to a mechanic for a general inspection before traveling in it, and ideally before you buy it. You may want to install new brakes, buy new tires, or take other safety precautions typically needed for older vehicles.
Whether you're buying new or used, think about the brand and consider the availability of dealerships around the country where you can have repairs made. Consider, too, that many RV dealerships give preference to owners who purchased the RV from them.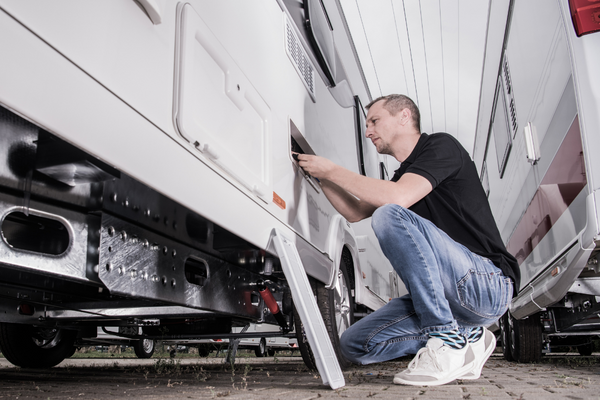 Creating A Budget For Your RV
Hopefully by this point you're close to choosing the perfect RV for you. Now that you have some vehicles in mind, it's time to start thinking about how you'll pay for your purchase.
Making A Payment Plan
The first thing to do when thinking about financing an RV is to take into account your finances at the current moment.
Do you have money saved to use toward the purchase of an RV? How much are you able to put toward a deposit? Do you have a steady income to support you while you're traveling? If you want to make extra income on the road check out these 10 Outdoor Industry Job Boards to start the job search. 
Of course, the answers to these questions will be different for everyone, depending on life and financial circumstances. It'll also depend on if you're buying new or used, whether it's self-propelled or towable, or if you're simply renting an RV for the weekend.
There are plenty of ways to budget for a new vehicle, but they will vary depending on where and how you purchase it. You can pay cash if you have the money saved, take out a personal loan, or enroll in a payment plan through the dealership.
No matter which option you choose, make sure you're able to afford the monthly payments, if applicable, and have a secured savings account in case a problem occurs with your vehicle.
Don't forget to save up for the activities you hope to enjoy during your travels, too!
Expenses To Consider
When you begin to budget, there is more to consider than just the price of the vehicle itself. You'll also want to think about things like repairs and maintenance, the price of fuel, storage fees, campground or RV site costs, and insurance.
Some of these prices are variable, so it's better to be overly prepared than underprepared. If you think the price of gas is going to be $3 a gallon, you may want to plan on $3.50 a gallon. The same thing goes for things like tires, brake pads, oil changes, spark plugs, windshield wiper fluid, and more.
There are definite ways to save money on some of these expenses depending on your situation. If you have a place to store your RV, you won't need to think about storage costs, for instance. If you're planning on doing free camping on BLM land, you won't need to account for campground fees.
Financing the vehicle is only one part of ownership. The upkeep, fuel, and storage of the vehicle are expenses you don't want to forget about.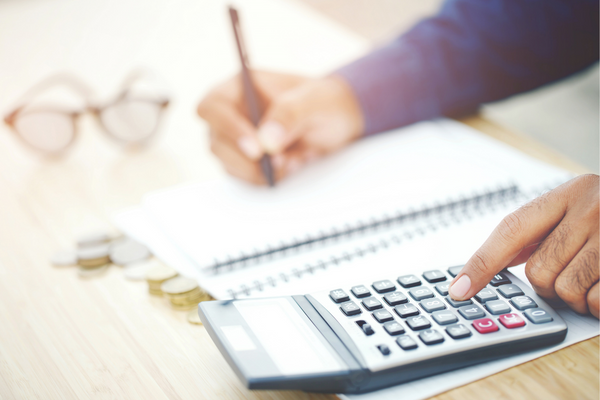 Shopping For An RV:
At this point, you've considered all the important things about an RV that works for you —whether you'll rent or buy, the most important features, and how to finance it. Now, you're ready to hit the market!
There are plenty of places to search for an RV, including an abundance of online websites to search, such as Camping World, RV Trader, RVing Planet, GeneralRV.com, and the list goes on.
Doing a general search on Google can help you get started, but you may also consider looking within your local market, too. Sources include Facebook Marketplace, Craigslist, or used car dealerships in your area. If you're buying new, you can also check out dealerships near you to find quotes and implement your research that way.
If you're renting, you'll want to research RV rentals in your area. Depending on your location, there will be different businesses that offer rental RV options.
You'll want to check out multiple sellers to decide on the one that is best for you. Make sure to think about pricing, mileage, included features, and the quality of the vehicle. You may be excited to make this purchase, but be sure you're buying or renting one that you wholeheartedly feel good about.
At the end of the day, do your research, make a plan, and explore multiple options before making the choice that will fit you and your lifestyle.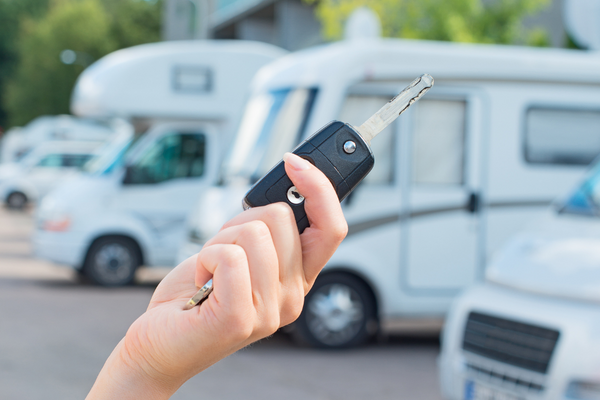 Conclusion: Choosing Your Perfect RV
You've made the exciting decision to experience the RV lifestyle. Before you finalize your purchase, you'll want to take into consideration these important factors.
You'll want to think about renting vs. owning, the features you're looking for in a vehicle, your ideal make and model, your current financial situation, and which company to rent or buy from. All these things are essential for making your RV experience the right one for you.
Choosing your perfect RV depends on getting clear on what you want out of a vehicle. Once you've considered all these important things, you're on the right track to experiencing life on the road.
Samantha Kaiser is the author and owner of the website thelifestyletravelers.com, where she provides outdoor travel information to her monthly viewers. On her website, you can find information on different destinations, hiking guides, and travel resources. Samantha and her boyfriend Dylan are saving up money to eventually self-convert a van to become van lifers! If you'd like to follow along with their adventures, you can find them on Instagram and Youtube as The Lifestyle Travelers.