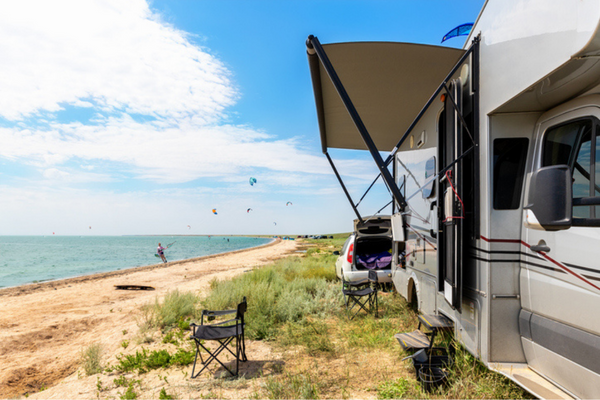 You've been dreaming about breaking out your RV all winter, and the time has finally come to start planning your first trip of the year. Of course, we're talking about Spring Break! There's no doubt that you've already made a list of potential RV spring break destinations for your travels, but before you hit the road, follow these five tips from RV Trader to prepare your rig for spring travel.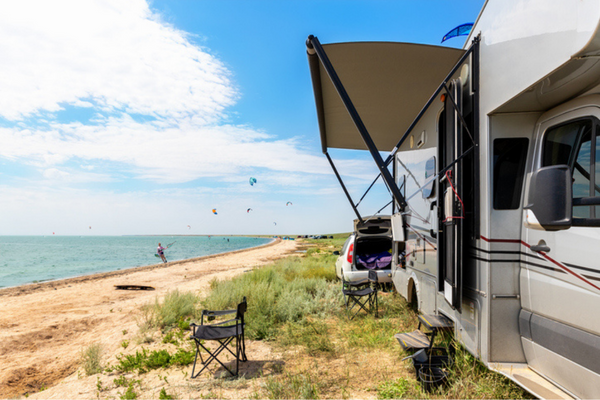 1.  De-Winterize Your RV
It's important to winterize your RV to prepare for harsh winter weather conditions, and it's just as important to do the reverse when preparing for another year of adventure in your RV. First, you'll want to check your vehicle's tires. It's inevitable during the colder months that your tires will lose air, so be sure to fill them up or replace tires that are overly worn down. One of the most important steps in de-winterizing your RV is flushing and sanitizing your water system. Drain the tank entirely and start pumping fresh water through your system to completely flush out any antifreeze, and sanitize your system to remove any bacteria or mold that may have accumulated in storage. In addition, you'll want to change any filters, check your engine (if applicable), and check your propane tanks. These tips for de-winterization will get you well on the road to being prepared for your travels.
2. Make Necessary Repairs and Upgrades 
In addition to necessary steps for de-winterization, this is the perfect time to make some much needed repairs and upgrades. First, examine the exterior of your RV for any damage. You'll need to repair any cracks or leaks that may have occurred in the off-season. Then, walk through the interior of your RV and replace batteries in your safety devices, such as your smoke detectors, CO alarms, and flashlights, as well as any other appliances that you'll use regularly. Also, take a look at the appeal of your RV. Have you been wanting to transform your RV kitchen space or bedroom? Switch to more modern appliances, enliven the space by redecorating, or make renovations to give your space a totally new look. Just one project can go a long way, so check out some RV renovation tips and refresh your vehicle for a new year.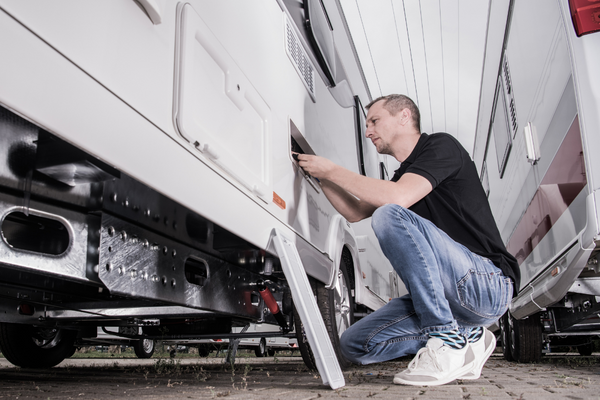 3. Clean the Interior & Exterior of Your RV
Now that you have de-winterized your vehicle and made needed upgrades, it's time for some RV spring cleaning to get your RV ready to roll. Last year's travels may have been rough on the exterior of your RV, and the interior may be dirty and cluttered. Even if you cleaned your RV prior to storing, you would be amazed at the amount of dirt and dust that can accumulate while your vehicle isn't in use. Scrub down the exterior, clean your RV's awning, reorganize and declutter your belongings inside your RV, and whip out the vacuum. Wipe down any countertops and frequently used surfaces with sanitizer and, last but not least, give those linens a good wash and prepare your space for a relaxing, adventure-filled spring break.
4. Plan Your Trips
 If you haven't had the chance to plan your RV trip, there's still time! Do you have bucket-list destinations or activities? Maybe the time has come to check some of those off! Once you have an idea of where you want to go and what you want to do there, you can start planning your route, as well as the stops along the way. After all, it's about the journey, not the destination! Maybe there are some national parks along the way that you haven't had the chance to see, some landmarks worthy of an Instagram reel, or even hiking or biking trails that will give you a break from driving.
You may need somewhere to park and get some rest if it's a long drive as well, so you'll need to look into RV parks or boondocking locations ahead of time. It also doesn't hurt to make sure there are places to eat along your route for some much-needed refreshments and a break from the road.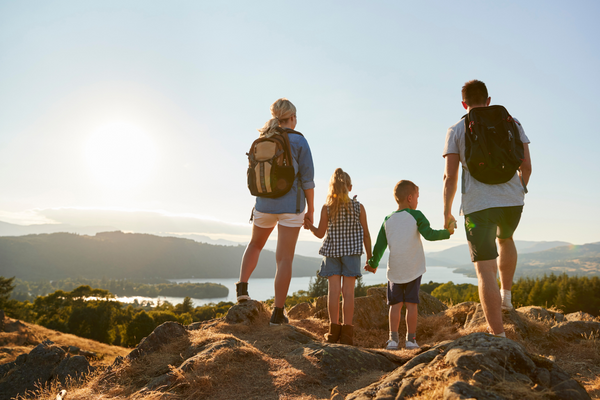 5. Pack Your RV With the Essentials
Of course, what you pack in your RV will heavily depend on where you're traveling to and who you're traveling with. What will the weather be like? Are your kids coming along for the ride? What about your pet travel companions? It will also depend on the spring break activities that you have planned as well. If you're someone who likes to stay active, pack some hiking gear, attach your bike to the back of your RV, bring running shoes, and of course bring any campsite-friendly outdoor games such as a Frisbee or football, cornhole, or ladderball. If you're opting for a more relaxing vacation, pack a book for lounging at the pool or on the beach, a speaker for your relaxing tunes, a deck of cards or your favorite board games, and don't forget your comfy campsite attire! And no camping trip is complete without a campfire, so don't forget firewood and ingredients for the perfect s'more!
Now you're ready to roll. We hope these tips helped prepare you and your RV for an adventurous spring break vacation. Enjoy!

RVTrader.com is the industry-leading online marketplace for buying and selling new and used RVs, including Class A, B, and C vehicles, as well as campers and trailers. With over 200,000 recreational vehicle listings, RV Trader is a trusted resource for buyers nationwide. And with over 6 million site visits every month, no marketplace is more trusted to generate inventory exposure for dealers and private sellers. RV Trader is a division of Trader Interactive and belongs to the well-known "Trader" family of brands.