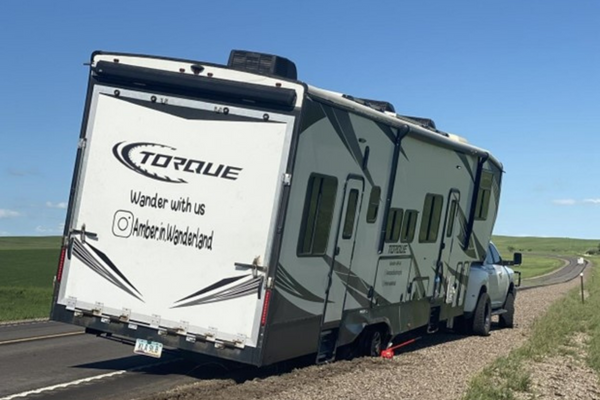 After 3 years of RV living, you would think we would be pretty seasoned. However, the past 8 months of hitting the road full time has come with a whole new set of obstacles. These are 5 preventable mistakes we have made, that you can avoid.
1. Traveling With Stock Tires
If there is just one mistake you can make, traveling with the stock tires is definitely number 1. Before we set out on traveling full-time we were not aware that stock RV tires are lower ply and not recommended for long distance traveling.  After 2 major blow outs and over $10k in RV damages, trust me when I say spend the extra money and upgrade your tires! I promise you won't regret keeping your rig and family safe.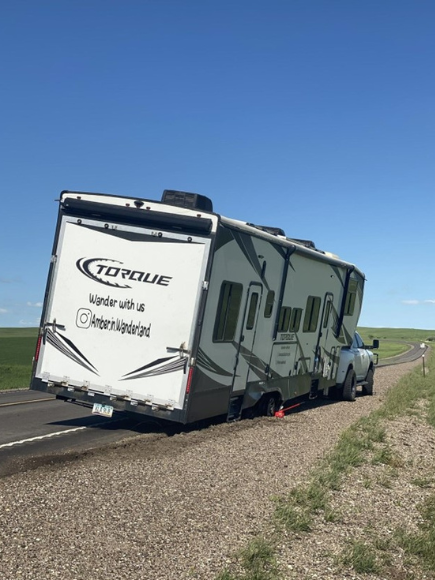 2. Leaving Your RV Unsupervised 
One of the golden rules of RV living is to never leave your awning out unattended. We ultimately knew this rule but living stationary in San Diego for two years we got spoiled with good weather year round. We unfortunately had to learn the lesson the hard way by being woken up at 2am from a thunderstorm and our awning smacking against the RV. Always make sure if you leave your RV or go to sleep to bring your awnings in.
3. Not Planning the Route 
Winging a road trip can be fun and exciting, however when you are towing a massive recreational vehicle that weighs thousands of pounds winging it can quickly become nerve-wrecking and dangerous. There are free trucking apps like Hammer that you can use that allow you to custom enter your RV;s weight, height and length to safely map out routes to your destination and avoid under passes you will not fit under. Nothing is more nerve-wracking than making a wrong turn with a RV and realizing there is not a simple turn to get back on track.
4. Not Knowing the Height of Your RV 
No one plans to purposely drive their RV under something that isn't tall enough. However, it happens to the best of us, yes that embarrassingly means us too. Before hitting the road measure the height of your RV so you absolutely know your clearance. Trust me, it will save you the embarrassment and headache of having to repair your roof and ACs.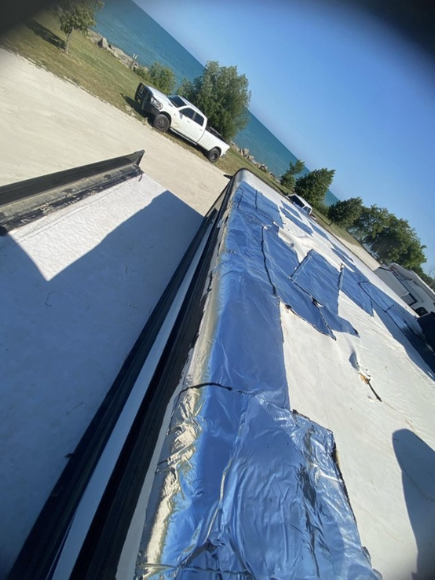 5. Not Having RV Roadside 
This obviously seems like common sense however we did not know until we broke down in the middle of nowhere (literally middle of nowhere town population of 58) that some insurance companies do not cover a RV tow and it is different from regular towing coverage. Before you hit the road make sure you have the correct coverage.
Just remember, hitting the road is always a new adventure. Enjoy the journey, take your time, learn from our mistakes, and enjoy yourself!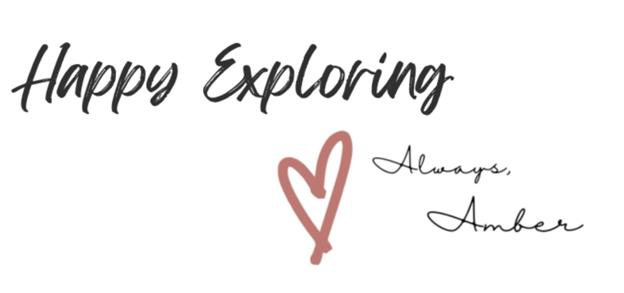 Hi, I'm Amber.
I'm a mom, Project Analyst, Content Creator, Lifestyle & Travel Blogger. Originally from Arizona, I am currently traveling the U.S. full time with my family in our RV. We are a retired military family of 4 who have been fulltime RV living since November 2019. When I am not working you can find me exploring the outdoors, visiting national parks, hiking, surfing, renovating our RV, and traveling.