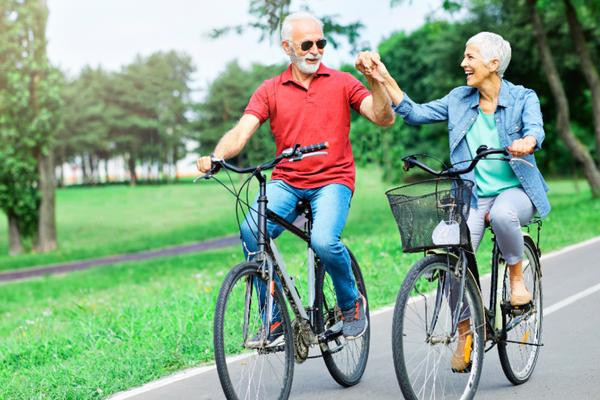 Living full-time in a motor home presents a unique set of challenges. Staying healthy and fit shouldn't be one of them.  After a long day of travel, it's tempting to want to kick back and have an adult beverage while snacking on something quick and easy. Chips and salsa, a bowl of cereal, or crackers and cheese are readily available and more convenient than cooking. A habit like this will put on the pounds.
What is the alternative? Here are five easy ways to keep fit.
1. Walk
Walking is something you can do anywhere. After you've pulled into your spot, put the slides out, hooked up all the cables and hoses, plan to walk around the RV park. You don't have to speed walk. Experts agree that even a slow and leisurely stroll has health benefits. A bonus is that you'll meet some really nice people along the way.
2. Use Exercise Bands 
Like most of us, we have to watch the weight limit of our rigs. Exercise bands are light and easily stored in a cabinet or drawer. Most sets come with instructions on their use. Bands can help keep your muscle tone and strength for the times when you need to drag that tow dolly to a parking spot!
3. Stretching
I carry a yoga mat either in my toad or stored in the shower. I find there's just enough room to roll it out on the floor when the slide is out. There are some great YouTube videos for full body stretching. My personal favorite is Mady Morrison's 15-minute full body stretch. This is especially helpful after a long day of sitting in your captain's chair. Doing this before bed can help improve your sleep, too.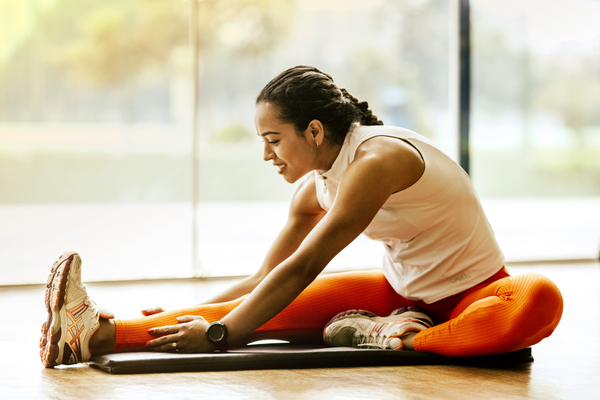 4. Bike 
A lot of us full-timers are purchasing e-bikes. While these are super fun, regular bikes can also be useful for exercise.  If you're like me and have the old school type bike, you'll get some good aerobic exercise riding around the campsite. Don't forget your helmet! FYI, I purchased a Bell helmet at my local thrift store. Perfect condition for only $3. Just sayin'.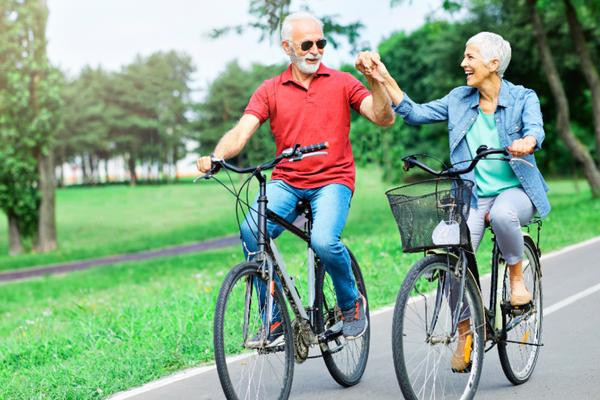 5. Gym or YMCA Membership 
If you're going to stay in one place for several weeks or months, investigate a short-term gym membership or the YMCA. I personally do better if I have a class to attend. It keeps me accountable to a schedule. Talk to the folks at the front desk and tell them you're only there for a short time and most will work with you. This is great for work campers that are in an area for 3 to 6 months at a time.
Bonus tip! If you qualify for Silver and Fit or Active and Fit through your insurance, you have a choice of gyms to join that will either be free (after the Silver and Fit membership cost) or at a reduced monthly cost. I've discovered that even small towns sometimes have an impressive choice of quality gyms, including the YMCA. 
There you have it – it can be easy to stay fit on the road! A bonus to regular exercise is that you can indulge in those chips, salsa, crackers, cheese, and adult beverages without guilt. Trying even one of the above five can  help you maintain a healthy lifestyle while RVing.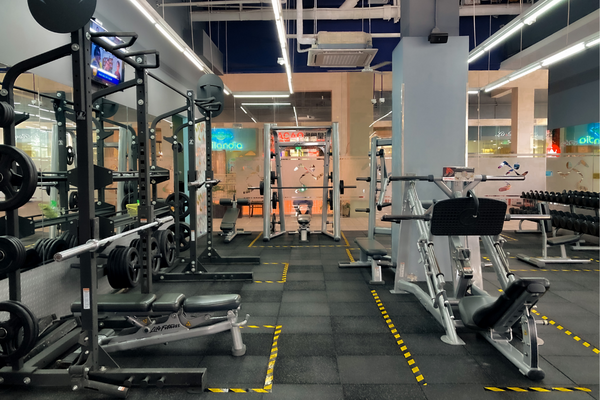 Jane Daly is a traditionally published author and blogger. She and her husband are living their dream of living in their motor home and exploring this great country. Her monthly newsletter, Rigsby on the Road, can be found on Jane's website, http://www.JaneSDaly.com. It is full of information on their travels, cool sites they've visited, and the friends they've made along the way. Hubby has a YouTube channel, Listening to America's Voice, where he interviews random folks on faith, culture, and patriotism.