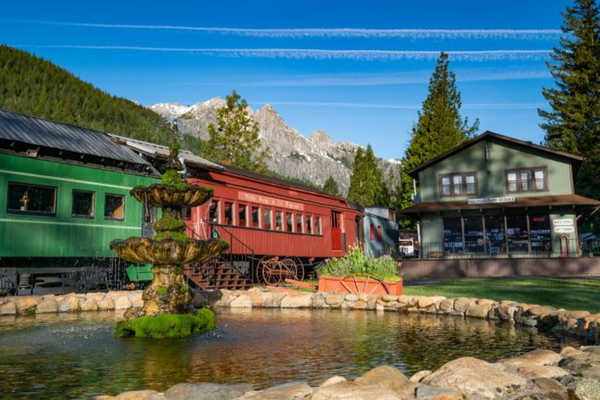 FMCA members always seem to be looking for the next great adventure. Whether that means savoring some amazing food at a local dive, enjoying stunning views in the great outdoors, traveling to lesser-known areas to explore, or staying somewhere rare. Well, knowing that these places are fun and exciting to find, FMCA came up with a small list of commercial member campgrounds and attractions RV travelers should definitely seek out.
Located in Boerne, Texas, and carved beneath the Texas Hill Country, you'll find the stalactite-covered walls of Cascade Caverns. These underground passages have been open to the public since 1932, but private tours have taken place since the 1870s. Guided tours will take you through the corridor of timeless beauty created by Mother Nature herself. Cascade Caverns offers a variety of tours that will fit any skill level and interest: basic, advanced, and flashlight tours. Tours involve some stooping due to small, tight spaces, and 100 steps lead down to and back up from the caverns. Come witness the mystery and wonder of Cascade Caverns. The Cascade Caverns Campground offers RV sites with water, electric, and/or full hookups. RVs 35 feet or more in length cannot be accommodated.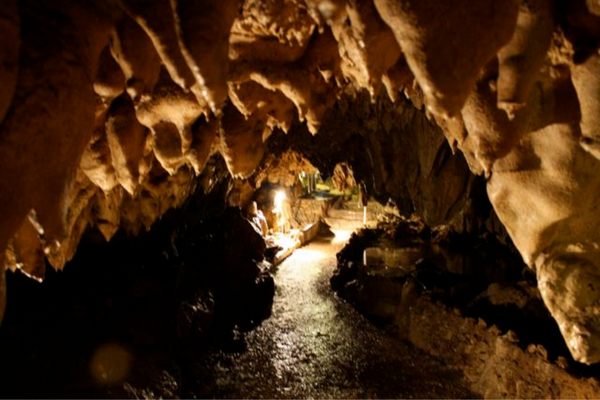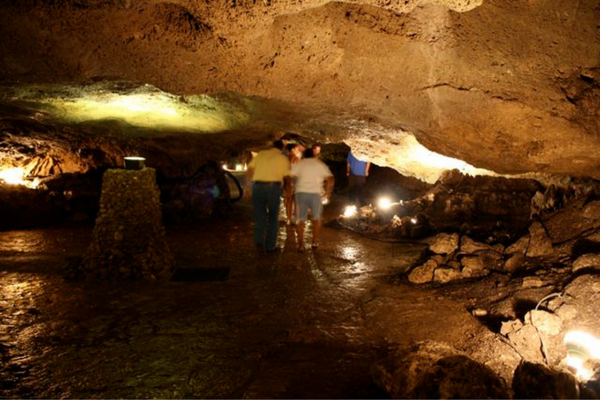 Since 1965 the Casini family has welcomed campers and RVers from all over the world to come enjoy their little piece of paradise. Located in northern California, in the town of Duncans Mills, this family-owned ranch has lots to offer. Sitting on over a mile of the beautiful Russian River, the Casini Ranch encourages you to get on the water by offering canoe, kayak, and paddle board rentals. Maybe water sports aren't for you? No problem! Just rent one of their golf carts or pedal bikes and go explore the farm. But make sure you don't miss out on their organized group activities and beach bonfires. With such a premier location, close to the majestic redwoods in Armstrong Redwoods State Natural Reserve and the fishing village of Bodega Bay, you won't run out of adventures. The Casini Ranch Family Campground offers RV sites with electricity, water, and sewer.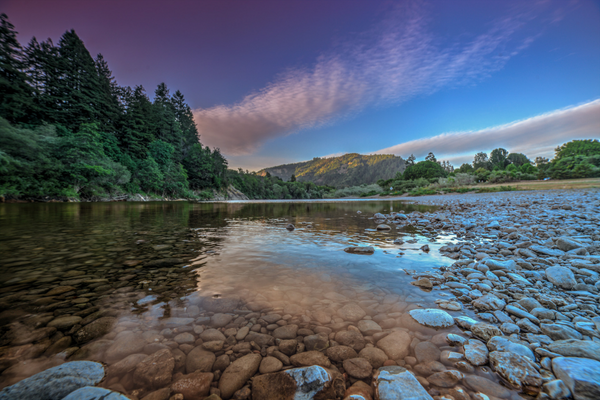 More than 50,000 years ago, a giant fireball streaked across the North American sky. It struck the Earth in northern Arizona, exploding with a force 150 times greater than an atomic bomb! Sitting in Winslow, Arizona, preserved by its dry climate, the crater looks almost unchanged. Here you can walk along the edge on a guided tour to learn about the history and science behind this incredible natural landmark. Listen and learn while your guide tells the story and geologic impact created from this rare event. Today the floor of the crater is 550 feet deep, equivalent to a 60-story building. Meteor Crater RV Park has RV sites with electric and water. Dump station is available.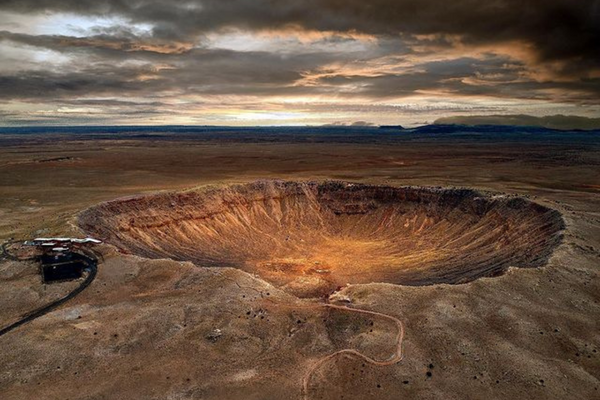 Located on Percy Priest Lake, Nashville Shores Lakeside Resort is a family recreation paradise. Featuring Nashville's largest waterpark, it includes more than 20 attractions and 1 million gallons of water fun: from water slides to spraygrounds to water treehouses, as well as a splash pool, a wave pool, and a lazy river. With marina access to the thousands of acres of Percy Priest Lake, and pontoon boat rentals, enjoying a day on the lake is strongly encouraged. But the fun doesn't stop there. The resort also has Treetop Adventure Park zip line and ropes course set amidst 385 beautiful wooded acres. It features 100 exciting and challenging obstacles, including suspended bridges, giant zip lines, cargo nets, and Tarzan jumps. The RV Resort at Nashville Shores offers RV sites with full-hookup options.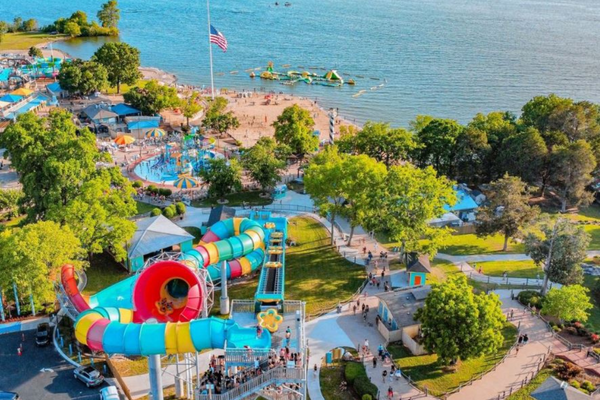 Railroad Park Resort has been reliving the romantic days of railroading since 1968. Located in northern California, this resort is one of the most unique places to stay in the state and offers a bit of everything. Guests can stay in caboose lodging, vintage cabins, or the RV park and campground. Enjoy eating in the Dining Car Restaurant, grab a drink at the cocktail bar, sit poolside catching some rays, or snap some pictures next to the 1927 Willamette steam locomotive that always has its best foot forward. Located in Dunsmuir, California, the Railroad Park Resort offer RV sites with electrical hookups.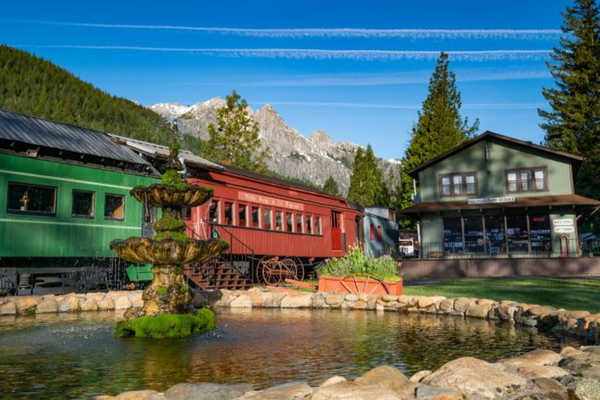 Located in Groveland, California, and open year-round, Yosemite Ridge Resort is within Stanislaus National Forest and only 12 miles from Yosemite National Park's west gate. This resort provides beautiful mountain views and the perfect base camp for your adventures. Yosemite National Park is home to over 400 different species and the Yosemite Valley. The Yosemite Valley is only 1% of the entire national park that was formed by glaciers that reached about 4,000 feet in thickness approximately 1 million years ago. Over time, these glaciers slowly moved down the river valleys, creating the U-shaped valley walls and unique landforms. With more than 800 miles of hiking trails and giant sequoia trees estimated to be 3,000 years old, you won't run out of nature's beauty here. Yosemite Ridge's RV sites offer a variety of hookup options: electric, water, and/or full hookup.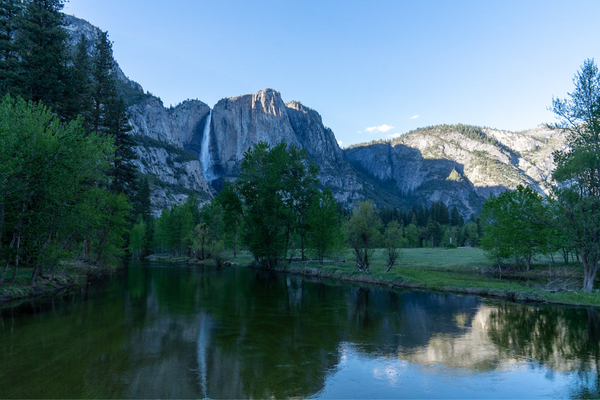 Located in Virgin, Utah, Zion River Resort is nestled beside Utah's serene Virgin River and surrounded by picturesque mountains. It is located minutes from Zion National Park, where you can find your peace in the hush of the valley. This 5-star nature retreat offers an extraordinary camping experience. It's an ideal location for day trips not only to Zion National Park but also to Bryce Canyon National Park, Grand Canyon North Rim, and Cedar Breaks National Monument. RV sites offer electric, sewer, and water hookups.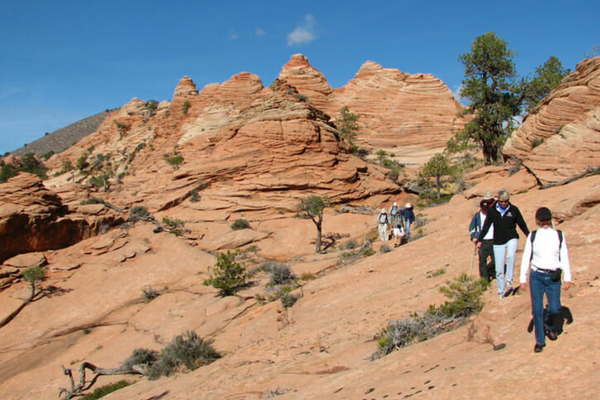 So, did we pique your interest? Maybe these are only the tip of the iceberg for you, or we haven't quite hit on the right destination for you just yet. Well, the good news is, these are only 7 of our amazing FMCA commercial member campgrounds. So, it's only the tip of the iceberg for us, too! FMCA has so many more commercial member campgrounds, many of which offer FMCA member discounts. Click here to check them out!