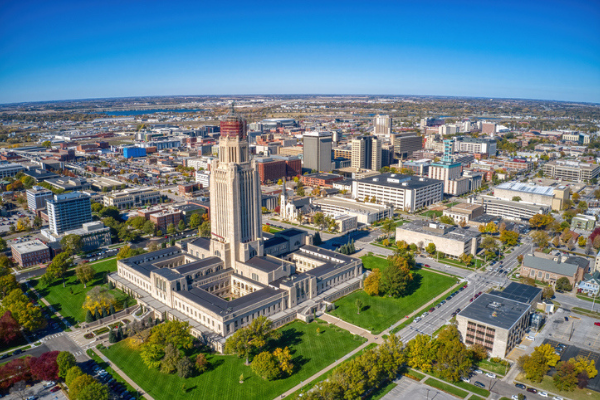 We're counting the days until FMCA's 105th International Convention & RV Expo Presented by Blue Ox!  August 24th will be here before you know it.  If you haven't registered yet, there's still time!  Click on the link at the end of this post to join in the fun!
We are sadly sitting out this rally but for a great reason.  Our first grandchild is due at the same time and 1,250 miles between our house and the rally is just too far away.  Have no fear, we've done a lot of homework checking out fun activities for you before and after the convention!
I like to check out interesting things in a new town we're visiting.  Lincoln is a town with something for everyone.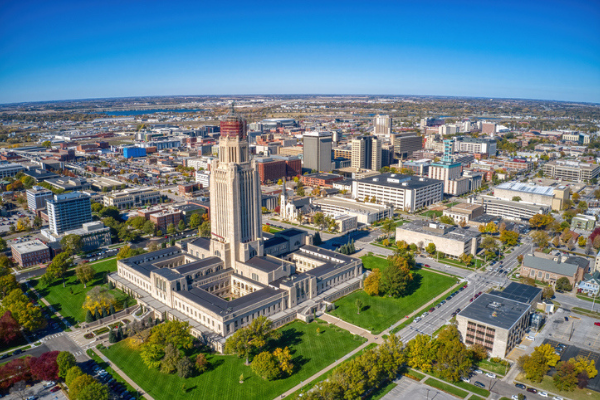 I want to do this tour!  The stadium seats 90,000 fans which is a lot bigger than Sun Devil Stadium.  We've been to some Oklahoma Sooners games, the atmosphere tailgating and in the stadium is electric.  I bet it's the same for a Cornhuskers game.  You can choose between a self-guided tour or one with a tour guide.
The self-guided tour takes fans into the Stadium with designated stops at:
Osborne Athletic Complex (North Stadium) features the National Championship and Bowl Trophies, Heisman and Major Award Trophies, and the Nebraska Football Experience Room
West Stadium Lobby features several Academic Displays
Gate 23A for limited field access (Availability subject to change depending on the day/time)
The guided tour lasts about an hour and includes the list below.  Guided tours need to be booked two weeks in advance.
Osborne Athletic Complex (North Stadium)
National Championship and Bowl Trophies
Heisman and Major Award Trophies
Nebraska Football Experience Room
View of Weight Room
Hawks Championship Center
Tunnel Walk out onto the Tom Osborne Field
All-American Wall Display
Captains Photo Display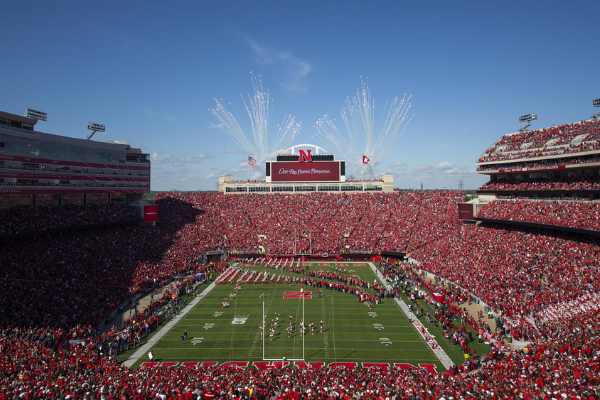 The International Quilt Museum's mission is to build a global collection and audience that celebrate the cultural and artistic significance of quilts. The museum draws from this collection to produce exhibitions and programs year-round.  The museum is home to the world's largest publicly held quilt collection. With objects from more than 65 countries and dating from the 1600s to today.
Golden Getaway attendees also get a chance tour the International Quilt Museum during the convention! Attend the tour with other convention attendees on Friday August 26th. Lunch and transportation to the museum from the convention grounds will also be provided. It is $45 per person and registration is limited. If you would like to include this tour to your convention registration please call the FMCA Events Department at (800) 543-3622.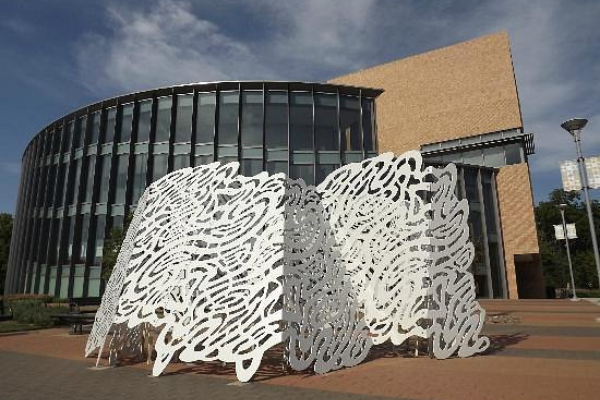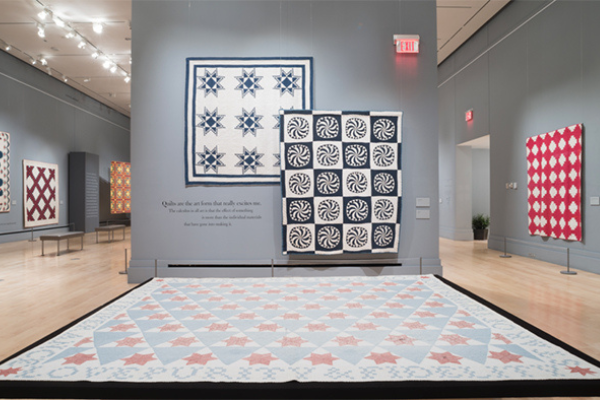 We like touring state capitol buildings every chance we get.  This state capitol has beautiful mosaic ceilings and floors, paintings and sculptures inside the 400-foot-high capitol building are as impressive as its marble, bronze and gold leaf exterior and white tower topped by a bronze statue.  Free guided tours begin at the north entrance on the second floor Monday-Friday beginning at 9am.  There are several tours a day.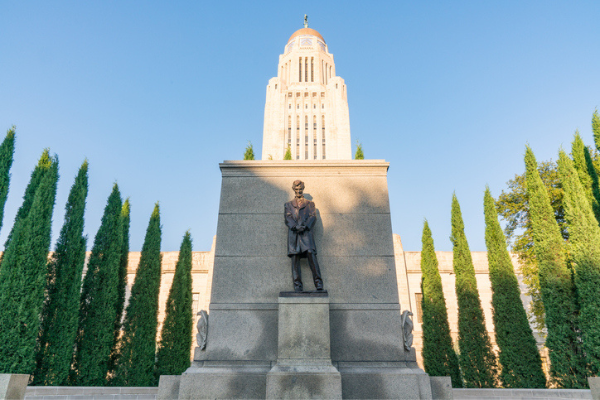 The Speedway Motors Museum of American Speed was founded in 1992 by "Speedy" Bill and Joyce Smith and  is dedicated to preserving, interpreting and displaying physical items significant in racing and automotive history. The museum includes vehicles, engines, toys, important people and a special safety display.  There is even dedicated space for a huge pedal car collection.
While this is certainly a must-see for any gearhead, it looks to be a fun time for anybody. I know my father-in-law will be visiting while they are in Lincoln. FMCA will also be hosting a tour to this museum for convention attendees! Registration is $48 per person and spots are limited. Lunch and round-trip transportation to and from the grounds will be provided. If you would like to add this tour to your registration please call the FMCA Events Department at (800) 543-3622.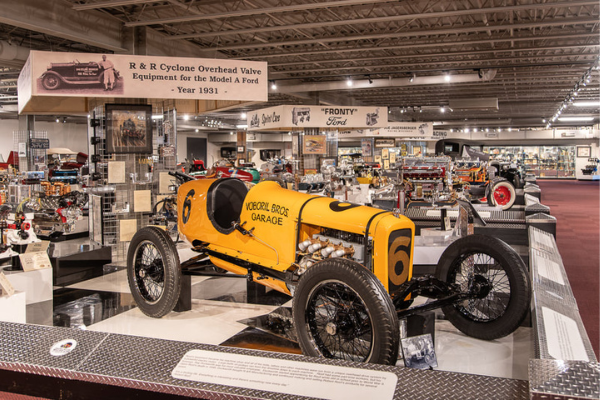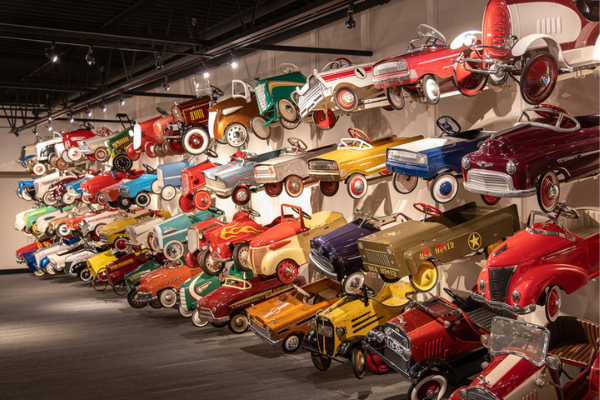 This enchanting place is important to many. Formerly a neighborhood dumpsite, this 1.5 acres was first developed in 1930, and was transformed into an iconic feature of Lincoln. The Sunken Gardens have been the backdrop to decades of memorable occasions.
Visitors can tiptoe through the tulips every spring, and watch the thousands of annuals and perennials bloom all summer long. The art installations, varied combinations of trees, shrubs, and perennials provide especially quiet and peaceful points of interest throughout the winter season.
I was bummed to discover that there are no eateries from Diners Drive-ins and Dives in Lincoln.  We enjoy those.
The list is long for interesting things to see and do in Lincoln, these are just a few.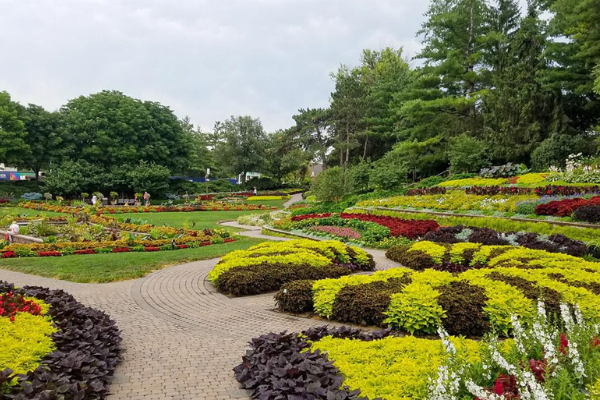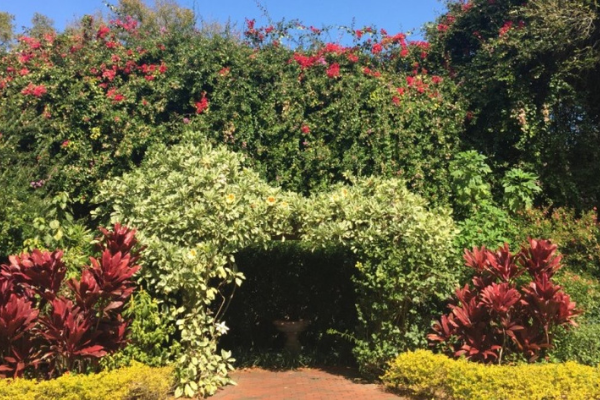 If you still need to register for FMCA's "Golden Getaway" Presented By Blue Ox click here.
We'll see you in March in Perry for FMCA's 106th Convention & RV Expo with lots of grandbaby pictures!
Meet the Family
I'm Maureen Milne, F446881.  Mark and I are becoming empty nest veterans and you know what, we enjoy it!  We are always on the lookout for the next adventure, our friends call us the X-Games family. We are avid hikers, cyclists and skiers (both snow and water).  Mark does triathlons and we run several races a year.  We've been RVing together since we were teenagers and we love traveling with our two grown sons.  I share our RV adventures, RV friendly recipes, wonderful campgrounds and more on my blog, M&M Hit The Road.  You can also find our fun on Facebook, Instagram, and Twitter.
To join FMCA, take part in all the fun that comes with membership AND save $10, click here using coupon code MMA3:  http://join.fmca.com/mma3/.