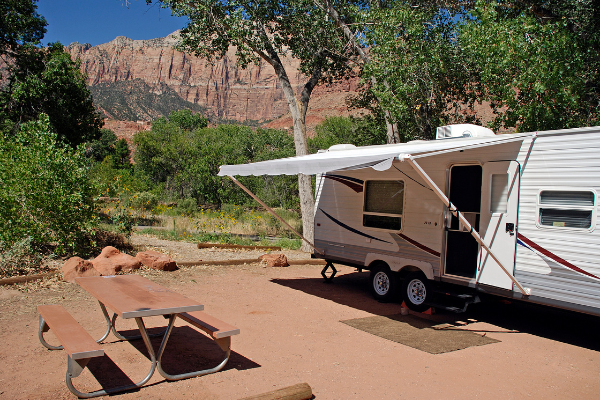 With the strong pricing increases hitting nearly every portion of our lives, a vacation might not be a top priority. We got to ask: Is RVing still a good idea in today's economy?
It is true that gas prices are soaring, and likely to peak by mid-summer but this shouldn't stop travel plans in its tracks. Summertime is meant to be celebrated and enjoyed. Vacation is just as important to summertime as ice cream and swimming pools.
While hotel rates might be swiftly climbing, the good news is that traveling in a RV can save you money in the long run. From traditional RV campsites, beachfront resorts, all-inclusive ranch RV camping, or a frills and fancy RV resort, there are plenty of options that range from being close to home to clear across the country. The destination choices are endless.
As we all know, it's true the upfront cost of fuel will be a large expense. But it will only hurt for a short period of time. Once you arrive at your destination, the fuel usage is put to rest, and won't be a concern again until the end of the vacation.
Once you compare the cost of fuel and RV site rental to the expense of nightly hotel rooms and three-square meals a day at area restaurants, the difference might surprise you. It's estimated that vacationing in an RV saves between 20-60%, as compared to traditional travel and lodging options.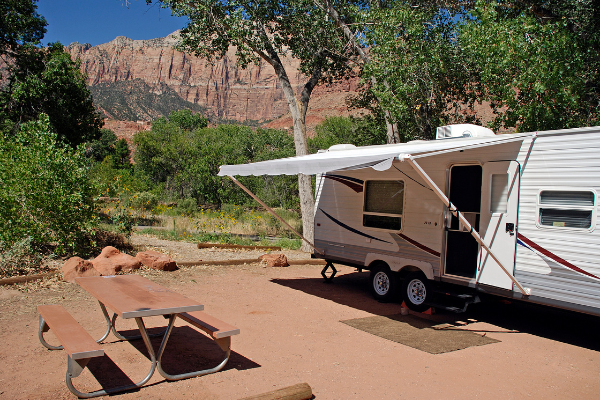 Travel Options
The journey to the vacation is half the fun, experiences can be shared and enjoyed on the drive to your destination. A relaxing trip in a spacious RV is much more appreciated than a cramped car or a crowded airplane.  
Young kids can kick back with a DVD while teens can enjoy board games to fill the travel time. No matter how your passengers choose to fill their time during your open road adventure, comfort and space will always be a constant for them-and for you.
Upon arrival at a chosen RV park, the entire family can be under one roof, as opposed to sprawling over two rooms or in a pricey suite. Imagine instead of unloading suitcases and hauling them to a hotel room to unpack them, when you have reached your RV resort, simply put it in park and you are ready to start sightseeing.
And, with so many RV Parks offering some amazing amenities, activities, and attractions, it is highly likely the troop will be ready to check out all the offerings. Options from a variety of RV parks can include family-friendly activities such as movie theaters, stargazing tours, live musical events and even water parks.  
Even in todays economy, RVing offers families the opportunity to enjoy a vacation or quick getaway in an affordable manner.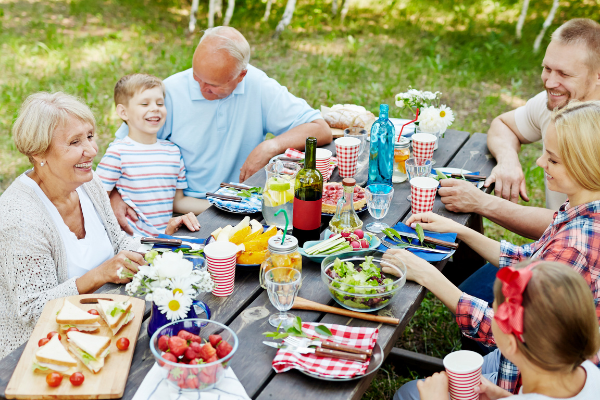 Buying Options
Perhaps you've already rented a model or two for comparison and you are ready to buy your RV.  Owning your own RV would allow travel to be started at the drop of a hat. Since the beginning of the pandemic, we've seen huge increases in RV demands and that trend is continuing today.  The good news for a potential buyer is the selling market is still offering a strong demand. However, while pre-owned units for sale are holding steady, interest rates are back on the rise again, so now's the time to get serious about whether or not you want to make a purchase. If you are financially ready, now's the time to obtain a locked in interest rate on a dream rig before the rates keep climbing.
The same can be said for selling an RV. Many manufacturers are seeing a decline in new stock RVs as the economy is shifting. However, as mentioned above, pre-owned RV sales are still holding steady. Kevin Tadlock, president of National Vehicle, says "As the summer has officially kicked off with the Memorial Day weekend, we have seen are RV sales numbers increase slightly in comparison to 2021."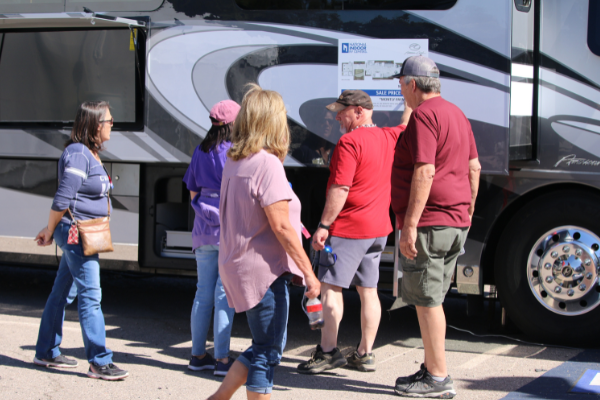 Covid/Pandemic Issues       
While the pandemic has been tapering off and case numbers had been on the decrease, we are slowly watching those numbers creep back up just in time for summer. This is another great reason why RV travel is so common these days. Less interaction with strangers and other vacationers. In fact, some RV resorts have contactless check-in options, meaning unless you just want to strike up a conversation with someone not in your travel party, you surely won't have to do so.
Since the pandemic began in 2020, being outdoors and spaced out from others has been the motto. Keep your distance. Try to be in open air areas. The great part of RV travel is that those suggestions are automatically included when you choose this variety of travel. Your group will travel together, dine together, and sleep under the same roof. Interactions with others can be kept to slim to none all while enjoying your vacation.  
RV traveling secures controlled airspace, along with controlling those you are around and that you might meet. This sort of travel choice makes social distancing an automatic happening.
Bottom-line, RVing in today's current economic and socio-economic environment is a great option for families to enjoy a vacation or getaway. It allows them to keep within their budget and keep their loved ones safe.

Kevin Tadlock is president of National Vehicle in Omaha, Nebraska. He is an avid outdoorsman and spends all the time he can with his wife and two daughters experiencing nature. He loves RVs and has spent the last 15 years helping buyers and sellers find each other without paying for a dealer or broker.
National Vehicle is an RV marketing firm in Omaha, Nebraska; for more information click here!