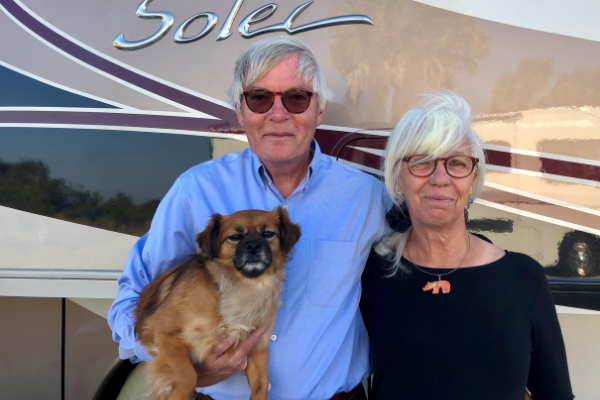 In 2018, the year of our retirement, we (my wife Peggy, our dog Merlot and I) decided to purchase a Class A Motorhome and to hit the road for a few years. This journey is coming to an end soon and I would like to share my reflections with the FMCAdventure readership. A wise man once said "The biggest adventure you can take is to live the life of your dreams" – and so we did.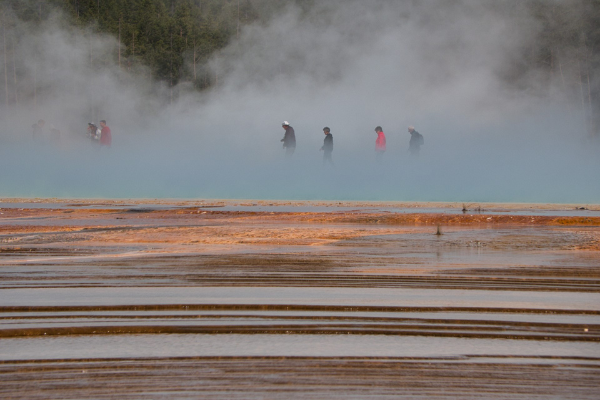 Since our experiences were so overwhelming, I will try to structure this short journal.
Let's start with places. The Unites States of America is such a wonderful country that it is almost impossible to plan for a trip of a lifetime. Our mantra was to get lost in the right direction and to follow Susan Magsamen's advise to "look for chances to take the less traveled roads – there are no wrong turns out there". As much as we liked places like Bryce or Yellowstone, we always looked for the quiet spots within those megaparks. We selected the less visited National Parks, and found State Parks within the same region, with the same or similar spectacular views and less people. We enjoyed our hikes at Big Bend National Park, meeting only a handful of backpackers while exploring the South and the East Rim. A harp concert by a local artist introduced Rocky Mountain National Park totally different to us. The deep valleys of the Black Canyon of the Gunnison took our breath away. Kodachrome Basin State Park as well as the Red Canyon in Utah were jewels we found along our way. Rick Warren said "those who follow the crowd usually get lost in it" – we feel blessed that this did not happen to us and that we were able to feel nature as the art of God.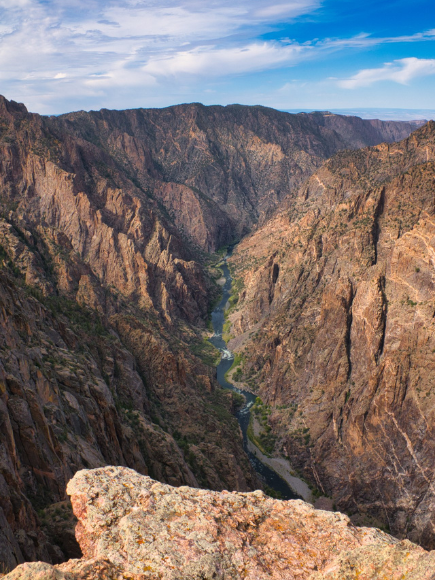 People are next. We never could imagine that this will be one of the most valuable treasures of our multiyear RV life and I fully agree with the words of wisdom "good people make good places". We have met people of all ages, all educational backgrounds, many nationalities, languages, and religions. Peggy and I became part of a group of likeminded travelers and making unexpected new friends made us happier. We shared stories, helped each other, and we are still staying in touch. Our dog's Facebook page is the vehicle of sharing our continued story and of receiving updates of camping experiences from other "Wanderers". Merlot's Tails brings an active "band" of close to 800 friends together and we are looking forward to reading about their travel stories from "on the road" while we get acclimated to our house without wheels. One story still stands out for us: While volunteering as campground host at Big Bend National Park, we always checked on our guests in the evening to find out about their experiences of the day and to learn more about hikes we had not done yet. This created friendships and lead to conversations beyond hiking and the vistas of the day. We enjoyed those evening talks very much and are staying in touch with many of our Big Bend friends. This includes Katelyn and Heather. The evening prior to their departure we had them over for a camp dinner. We talked about youth, where we want to go to, where we are in our lives and that being happy does not always mean that you have to be rich or climbing the career ladder. What a nice and meaningful chat. The next morning, they stopped by to thank us and to say goodbye. They surprised us with a hand drawing of Emory Peak, the highest point in the Chisos Mountain. The poem under the drawing says: "The sun reaches out to the mountain lined horizon and colors everything in orange, red and pink. It is here where travelers meet". Life is beautiful because of the people we have met on our journey.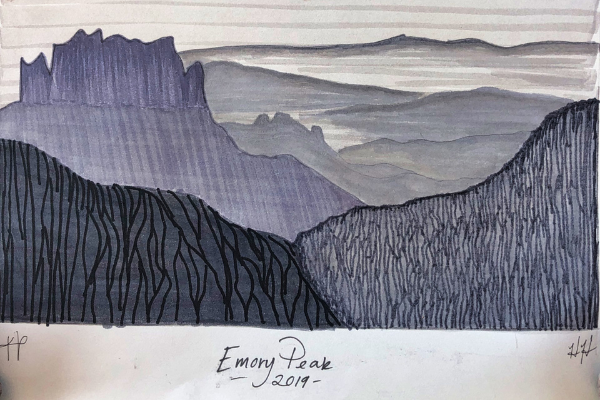 What about learning? Traveling made us realize that no matter how much we know there is always more to learn. We decided on a format for our life on wheels which is a combination between traveling and volunteering. The travel part allowed us to go and to experience places we have not seen before; the volunteer part made a major contribution to the learning. Being at a place for three to four months granted us a much deeper understanding of the area, its history but also the volunteer job we had signed up for. The stay at Big Bend taught us how to coach our visitors to prepare for their hikes and to stay healthy while experiencing the mountain and desert challenges during summertime. Volunteering at Reelfoot Wildlife Refuge opened our eyes about the importance of the National Wildlife Refuge system in general and how the local goal is achieved to provide a high-quality habitat for waterfowl and other migratory birds. Being part of the team at a National Fish Hatchery in Arkansas and in North Dakota helped us to understand the day-to-day tasks of a fish hatchery. Especially the time at the Garrison Dam National Fish Hatchery provided us with so much information about different species, their hatching times, upbringing, feeding, and distribution. We never thought that we will learn how to spawn a fish right in the body of water this specific species (Walleye) calls home. It also taught us about the impact of recreational fishing in North Dakota. All in all, it made us to be better visitor guides and were proud to walk our guests through the hatchery and to be able to answer (most) of their questions. Our off days gave us a chance to learn about the area and to make day or even overnight trips. Now we act as ambassadors for all the areas/states we have volunteered in, and we are enjoying it. North Dakota for example was also a great place to dive into Native American and Louis and Clark history. There is no doubt, adventures are the best way to learn.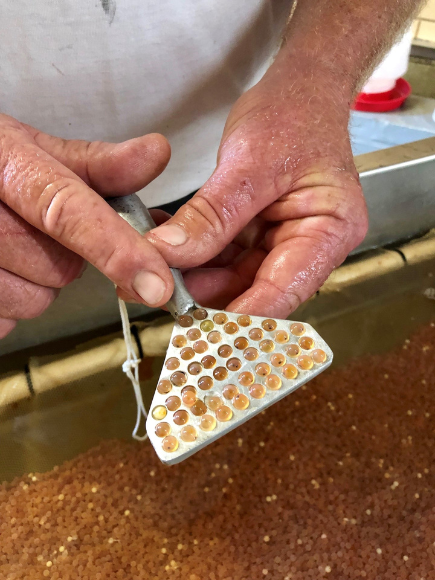 Relationship is last, but not least. Antoine de Saint-Exupery wrote: "Life has taught us that love does not consist in gazing at each other, but in looking together in the same direction". Traveling for almost four years in a motorhome has made our relationship stronger and coached us to have the same compass. During our business careers we always joked that we would not be able to work together, but volunteering created for us the best environment to collaborate and to use our different skill sets. I am certain that this will last into our life after full time RVing.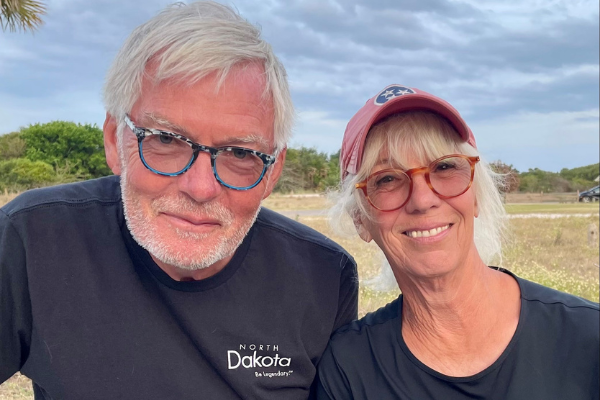 We are looking forward to moving back into our house and to enjoy the old neighborhood, seeing friends and getting active in the community again. This amazing phase of our life is coming to an end, but the memories will last forever. I recently found a quote that summarizes our time on wheels best: "The most beautiful things in life are not things. They're people and places, memories, and pictures. They're feelings and moments, and smiles and laughter".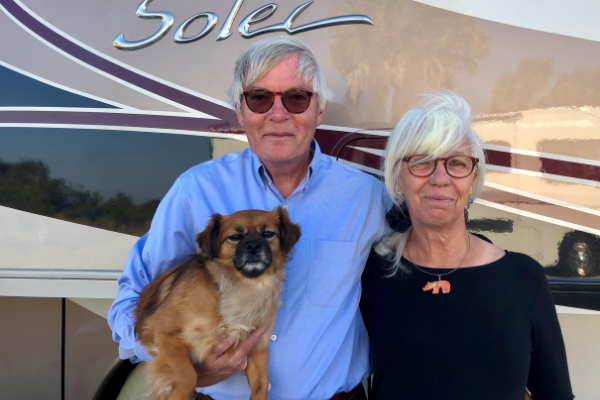 Finally, I would like to thank FMCAdventure to allow us to share our journey.
Author Bio- Helmut Albrecht
Mark Twain once said, "Twenty years from now you will be more disappointed by the things you didn't than by the ones you did do. So, throw off the bowlines, sail away from the safe harbor. Catch the trade winds in your sails. Explore. Dream. Discover. "
In November of 2018 we threw off the bowlines, moved full time into our motorhome (called Loon named after a boat my in laws sailed for many years) and started our journey.
I am on this voyage together with the love of my life Peggy and our handsome dog Merlot.
After 15 years in the German Air Force I spent most of my career in sales of technical goods.
We relocated in 2001 from Germany to the United States of America and I am a proud American citizen since January of 2010.
From childhood on (I had my first camera when I was 6 years old), photography was my passion. It is my intention to capture the big picture as much as the details. To tell a story with my camera and to see things differently.
Our travels allow me to create storybooks about places and people, which I share at www.inthewakeofloon.com and as a guest blogger for FMCA.
I hope at the end of our journey I can say what Benjamin Disraeli once said: "Like all great travelers, I have seen more than I remember, and remember more than I have seen."