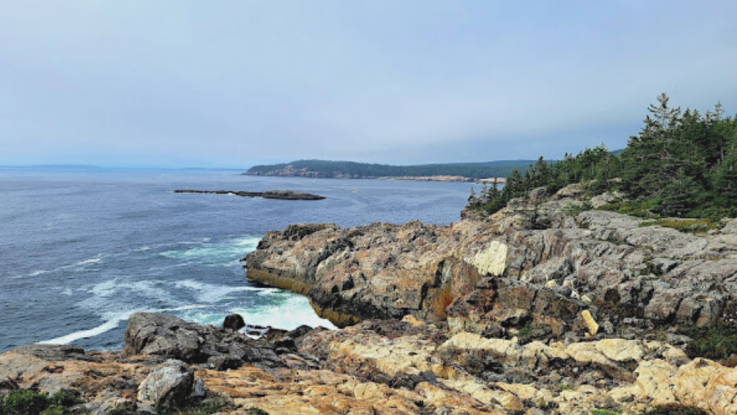 It has been said that national parks are one of our greatest gifts the American people have been bestowed. They span the country and preserve America's amazing natural beauty and rich cultural history.  For many people, national parks are "bucket list" items, and they attract millions of visitors every year. One of our favorites (and the one we have spent the most time exploring) is Maine's Acadia National Park.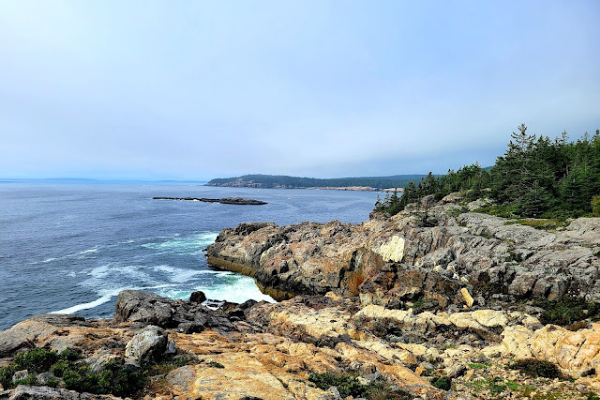 Acadia encompasses 49,000 acres (on Mt. Desert Island and the Schoodic Peninsula), which is small compared to the expansive giants such as Death Valley and Wrangell-St. Elias national parks, which weigh in at more than 3.4 million and 13.2 million acres, respectively. While Acadia may be small, it really packs a punch, and you quickly realize why it ranks as one of the 10 most- visited national parks in the country. Named Lafayette National Park in 1919 (and renamed Acadia National Park a decade later), the park was created from privately owned parcels donated by local residents and wealthy summer visitors who were concerned about the increasing development nearby and wanted to preserve the beauty and laid-back way of life they appreciated. For more than 100 years, visitors have come to Acadia to hike granite peaks, bike historic carriage roads, frolic on Sand Beach, gaze at lighthouses, marvel at gardens, or just relax and enjoy the iconic scenery. Whether you have a few hours, days, or weeks, you will find that Acadia national park holds a treasure-trove of activities. There are many ways to see and experience the park for all ages and activity levels.
Things to do
Explore by car. The crown jewel of the park is the 27-mile Park Loop Road. Take a leisurely drive down this road, and you will be in awe of the rugged beauty of the rocky coast, dramatic mountain peaks, dark canopied forests, and sweeping views of the ocean and shimmering lakes. Along the way are numerous pull offs where it's best to leave the car for a bit and walk amongst the granite rocks or wooded trails to smell the salty ocean air and immerse yourself in the beauty.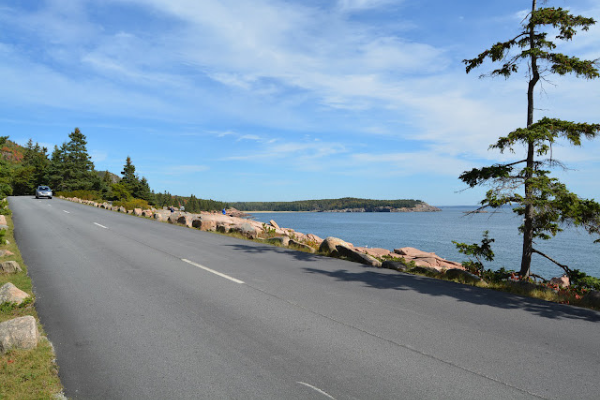 The most popular stop on the Park Loop Road is Cadillac Mountain. Rising up 1,530 feet, Cadillac provides breathtaking panoramic views of Frenchman's Bay, Bar Harbor, and the surrounding islands. The pink granite rock is where you will find sunrise lovers, as this is the place where the morning sun first shines in the United States. Be aware that during peak season, you will need to make a reservation to drive to Cadillac Mountain and pay a $6 fee, but it is well worth it. For those who don't mind hiking up the mountain, there are plenty of free trails that will take you there.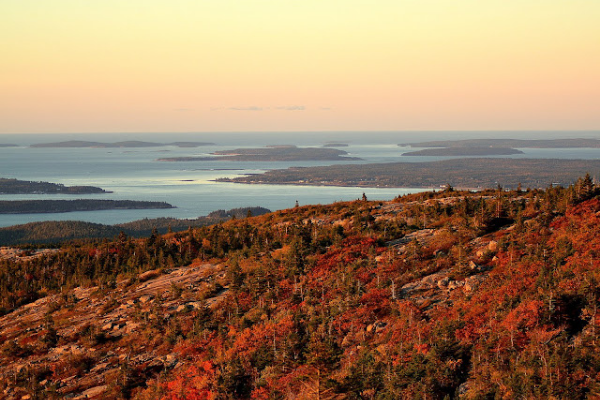 Continuing along the Park Loop Road, stop at Thunder Hole, which gets its name from the booming sound created when water rushes into this chasm an hour or so before high tide and during wild storms. Just beyond Thunder Hole is Sand Beach, whose lovely pink hue comes from pulverized shells. This is a very popular spot on warm summer days when the water is inviting, but keep in mind, water temperatures can be in the low-60s even in the dead of the summer.
If all of this exploring has made you hungry, stop at the iconic Jordan Pond House. The Jordan Pond House has been welcoming visitors since 1893 with freshly baked steaming popovers and strawberry jam, all served outside on the lawn with pleasant views of Jordan Pond and Bubble Rock. To complete your Maine dining experience, try their lobster rolls and blueberry desserts. There are also gift shops, hiking trails, and carriage roads that crisscross this area.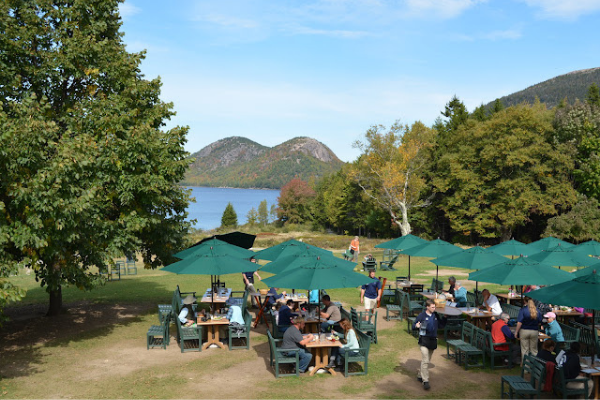 No trip to the park would be complete without stopping at the iconic Bass Harbor Head Light Station. The beacon has stood since 1858 and is one of the most photographed lighthouses in the country. It was even featured on the 2012 America the Beautiful quarter coin.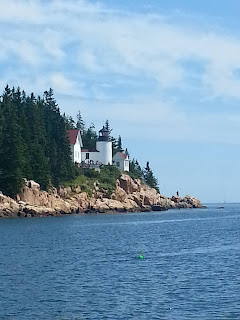 Follow the short path down to the rocky shoreline and venture out on the rocks to get the best photos, especially at sunset as the orange glow of the sun reflects beautifully on the water and illuminates the lighthouse.
During peak summer months, you may want to take advantage of the free Island Explorer bus shuttle to get around, as parking can be difficult. The bus service runs between most campgrounds and various points of interest in the park and other areas on Mt. Desert Island. The Island Explorer is pet friendly and can transport bicycles.  
Explore by bicycle. Acadia is a cyclist's paradise, with the most popular routes being the expansive network of carriage roads. One of the park's biggest benefactors and influencer was philanthropist John D. Rockefeller, who was determined to keep some areas of Mt. Dessert Island free of the noisy, polluting automobiles that were rapidly becoming commonplace. One of Rockefeller's lasting legacies is the 45 miles of non-motorized gravel carriage roads and 16 stone bridges that traverse the island, offering sweeping views and timeless charm.  
The bridges span creeks, hillsides, and waterfalls and were constructed between 1917 and 1940. All are uniquely attractive and architecturally admirable. Native stone was used in the construction, and the stone masons became so good that Rockefeller requested of them not to cut the facing too perfectly so as to preserve the rustic look that he was trying to achieve.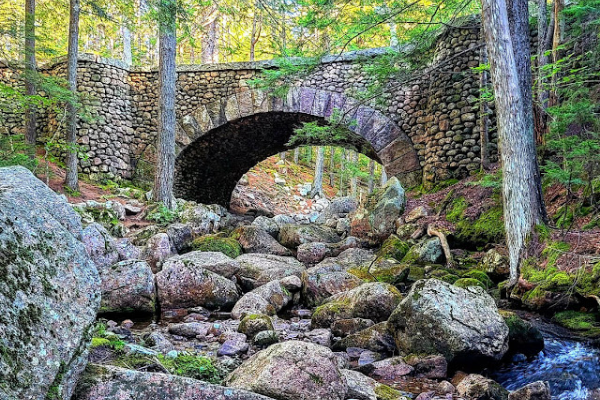 Explore by hiking. Hiking in Acadia Nationla Park offers something for everyone, from flat, winding carriage roads to steep rock faces. The park offers myriad easy and challenging paths for all to enjoy. The carriage roads serve as pleasant walking paths, with sure footing and dry conditions. For those seeking more thrilling experiences, there are mountain trails that ascend over 1,000 feet where you hang on cliffsides and traverse metal rungs and ladders to complete the one-of-a-kind experience. Precipice and Beehive are two such trails that offer an exhilarating experience with rewarding views, while the Jordan Stream Path is a pleasant walk along a calming stream, winding through the woods to the iconic Cobblestone Bridge. A favorite trail of ours is Beech Mountain Trail, which is relatively short at 1.2 miles and leads to beautiful mountaintop views where an old fire tower still stands. Another favorite is Great Head Trail, with stunning ocean views and an overlook of Sand Beach. Make sure you have appropriate footwear and a good trail map, as internet and cell service in the park can be spotty.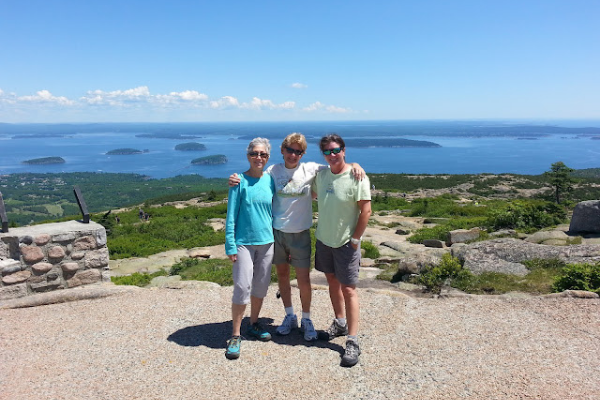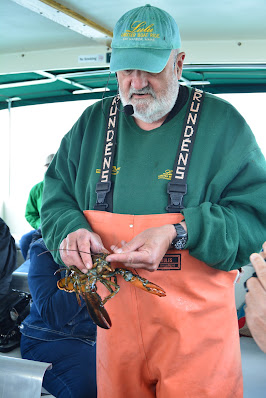 Explore by boat. One of the prettiest ways to see the area is by boat, and there are a number of options. Whale watching and nature cruises are popular, as there is plenty of marine and bird life to observe. Many of the boat tours offer an up-close-and-personal look at some of the popular Maine lighthouses and outer islands,. We highly recommend the two-hour LuLu Lobster Boat tour, which is a fun way to tour Frenchman Bay and learn about lobstering and the local wildlife. While on Lulu, you feel like a true "downeast" lobsterman, hauling traps, measuring the size of the lobster, baiting the traps, and returning them to the water. The tour takes you by Egg Rock Island, which is home to a lighthouse and teems with wildlife, including a large colony of harbor seals that frolic in the waters and casually bask on the rocks. If you go early in the summer, the seal pups are aplenty and curious enough to investigate the tour boats. That is until their mothers reign them in!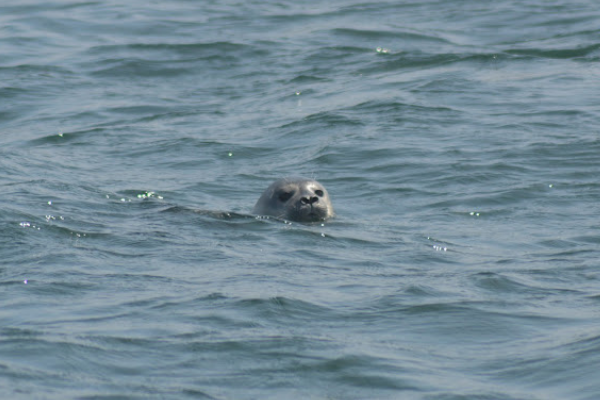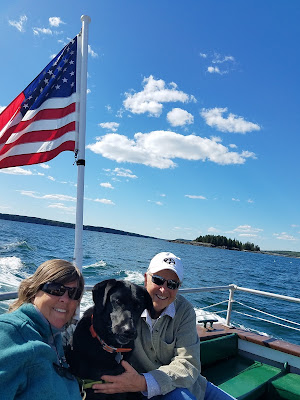 A fun way to explore some of the nearby islands is by hitching a ride on a mail boat to the Cranberry Islands. The islands are just a short, 25-minute boat ride away and  provide spectacular views of the harbors along the southern coast of Mt. Desert Island and the mountains of Acadia National Park. On the islands, you will find galleries, shops, restaurants, and a scattering of other interesting things like small museums and churches. The islands are very small (the longest being only two miles long), and most visitors get around on foot or bicycle. The islands are very charming and represent a peaceful, slow way of life in Maine. 
Paddlers find an endless array of places to explore. Many of the lakes and ponds in the park have canoe and kayak launches. Eagle Lake and Long Pond are beautiful places to paddle and make you feel like a tiny speck beneath the towering granite cliffs. Ocean kayaking is also a great way to experience the area from the water. Just be careful of the 10- to 12-foot tides,  and keep in mind that weather conditions can change rapidly. There are many canoe/kayak/paddleboard rental companies that will outfit you with all the gear you need to paddle if you don't have your own craft. 
Explore by guided tour. Oli's Trolley is a relaxing and informative way to tour Mt. Desert Island and Acadia National Park. The narrated tours last for 2.5 or 4 hours and include scheduled stops at some of the area highlights, among them Cadillac Mountain, Thunder Hole, and the Jordan Pond area, allowing visitors to disembark and take photos. Talented guides keep you entertained as you travel about the island and get a history lesson.
Wildwood Stables (just off the Park Loop Road) is where you want to head for a horse-drawn carriage ride that takes you back to yesteryear and what used to be the popular mode of transportation along the carriage roads. Narrated one-hour and two-hour tours are offered and take you to some of the most scenic cobblestone bridges in the park and to mountain summits for a view.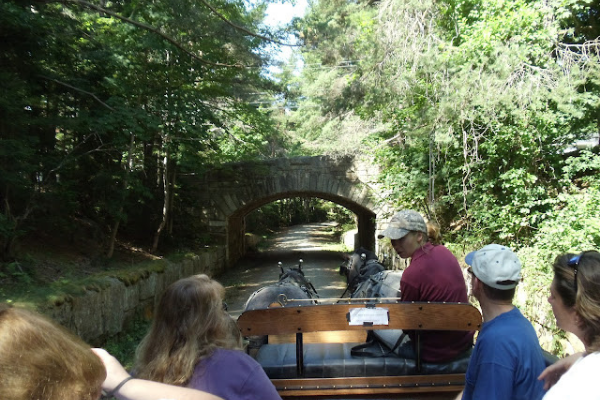 Museums. Museums are a great way to spend a rainy day. Wendell Gilley, a resident of Mt. Desert Island, was a pioneer in the field of decorative bird carving. The museum that bears his name is one of the few repositories in the world devoted to the art of bird carving. Established in 1979, the museum not only showcases an exemplary collection of Gilley's works but other such artists as well, and it presents art exhibitions and educational programs focused on people, nature, and art. The museum also offers classes on bird carving for those wanting to learn a new skill.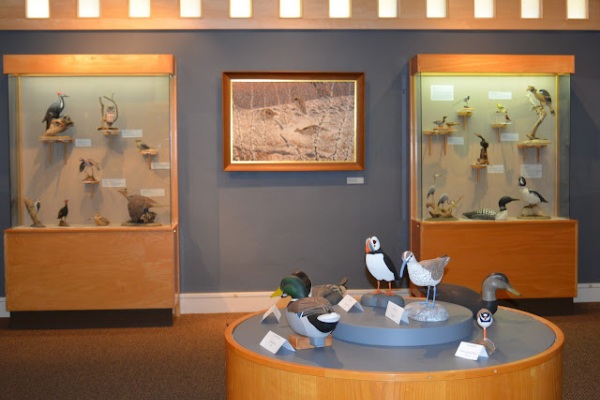 The Abbe Museum celebrates the history and cultures of the Wabanaki, the Native people in Maine. The museum's archaeological collections consist of more than 50,000 objects spanning 10,000 years of history and include artifacts such as projectiles points, bone artifacts, hooks, combs, baskets, and a rare flute fashioned from the bone of a swan and estimated to be 3,000 years old. Visitors will find dynamic exhibitions and activities interspersed with spaces for quiet reflection.
One of our favorites is the Maine Granite Industry Historical Society Museum. What really makes this museum interesting is the curator, Steven Hayes, who offers a comprehensive explanation of how granite was mined, types of granite found on the island, and their use in construction of significant buildings across the United States.
The Seal Cove Auto Museum is one of the largest Brass Era (1895-1917) automobile collections assembled. Stroll through the museum and be delighted with dazzling cars and motorcycles, all while learning about the invention and innovation, design, women's rights, and social and economic changes attributed to the early automobile.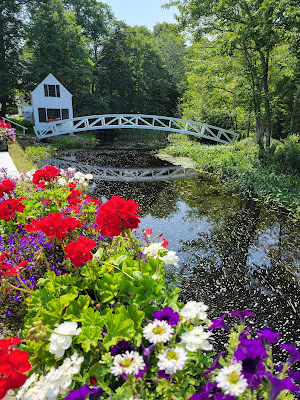 Venture to the tiny town of Somesville where you will find one of the Somesville Selectmen's Building and Bridge, Museum and Gardens. Here you will see one of the most photographed sites on Mount Desert Island and will undoubtedly snap a picture of your own. The building was constructed during the 1780s and has served as a cobbler's shop, post office, and town office. Today the building serves as home to the Somesville Historical Society and a museum with changing exhibits about the area. When we visited, exhibits centered on climate change and its effects on the Gulf of Maine and Mt. Desert Island based on scientific research.
Where to stay.
There are more than a dozen campgrounds on Mt. Desert Island and nearby. They range from independently owned small campgrounds to those owned by large campground conglomerates like KOA and Encore. The National Park Service operates three public campgrounds (Seawall, Blackwoods, and Schoodic Woods in Winter Harbor), which are a little more rustic. For those of you who may be looking for a glamping experience, check out Terramor Outdoor Resort. Terramor offers luxury tents for sleeping under the stars and amenities like a swimming pool and hot tub, restaurant and bar, and yoga in the morning. Campground prices and amenities span the spectrum, so decide what you want and need during your stay. Keep in mind, you better make your reservations early, as 2021 was the record highest year for visitation in Acadia.
We prefer to stay at Narrows Too Camping Resort owned by Encore, which is located just a few miles off the island in Trenton but is very convenient to accessing all areas of Acadia and Mt. Desert Island. Narrows Too is big-rig friendly and offers discounts for club memberships and discounted rates on monthly or seasonal sites, thus making camping costs more affordable.
Schoodic Peninsula.
About an hour's drive from Bar Harbor is Schoodic Peninsula, which is home to 2,200 acres of Acadia National Park and the only portion of the park located on mainland Maine. This area is more secluded and known as the "quiet side" of Acadia. Although it attracts fewer visitors, it is no less beautiful and still offers sweeping views of the wind-swept rocky coast, dense forests, and lighthouses. Here, you will find similar amenities as the main part of Acadia, such as hiking trails, carriage roads, a 6-mile one-way loop road, a campground, and a visitor center.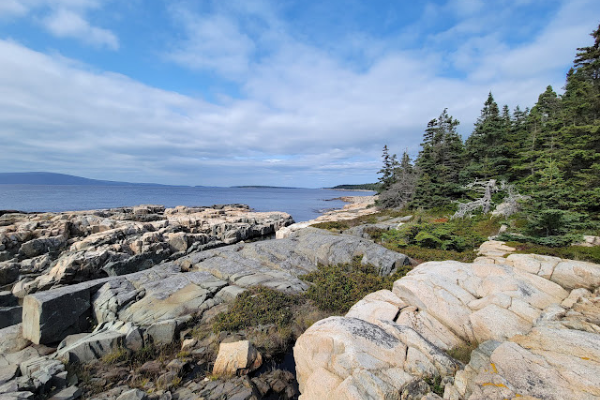 A trip along the Schoodic Loop Road will lead you to various points of interest. The first stop is Frazer Point, which is the perfect place for a picnic, as there are tables, fire rings, rest rooms, and drinking water. Enjoy a leisurely picnic while taking in the nice views of downtown Winter Harbor, the nearby islands, and expansive water views. As you continue along the loop road, take advantage of the many pulloffs where you can focus your binoculars on the abundant seabird life, explore the tidal pools, and snap a few photos of the dramatic scenery. Next up, stop at Schoodic Institute, a nonprofit organization partnering with the National Park Service to advance science and education. The historic Rockefeller Hall houses a visitor center and an access point for short (but stunning) hiking trails. The institute also hosts public events, workshops, seminars, and art programs. Finally, if you are ready to stretch your legs hike up to Schoodic Head (elevation 440 feet), which offers spectacular panoramic views of Frenchman Bay and Mount Desert Island.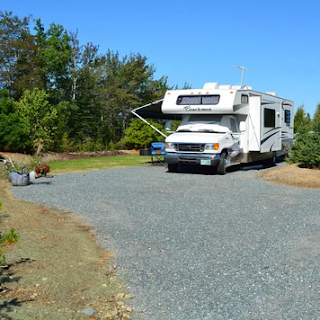 The Schoodic Woods Campground (operated by the National Park Service) is a very convenient place to stay while exploring this part of Acadia, the Schoodic Peninsula, and the many hiking trails and carriage roads that begin at the campground. The campground is suited for all types of campers, from tents to big rigs, but be aware that there are no shower facilities or full hook-up sites. 
During the summer, there is a paid ferry service between Bar Harbor and Winter Harbor, which is a great way to visit Schoodic and get to spend some time on the water. Once in Winter Harbor, the Island Explorer bus service provides free transportation from the ferry terminal to various points in the Schoodic section of the park.
Acadia is the only national park in the northeastern United States and welcomes visitors with its natural beauty, architectural wonders, and rich history. Stay a while and you will find there is so much to do and experience that you will wish you had more time. Acadia has a way of luring us back for more, and you may just find it has that same effect on you.
Nancy Walters and Dr. Betsy Dresser are the co-authors of RV-A-GOGO, a blog they started in 2011 to chronicle their travel adventures living full-time in an RV.  They retired from wildlife conservation careers and, after traveling the world, are now crisscrossing America seeking out everything there is to explore, from natural wonders and historic landmarks to quirky attractions and divey restaurants.  Their blog provides readers with information about travel destinations, "must-see" attractions, the RV lifestyle, recipes, campground reviews, and more