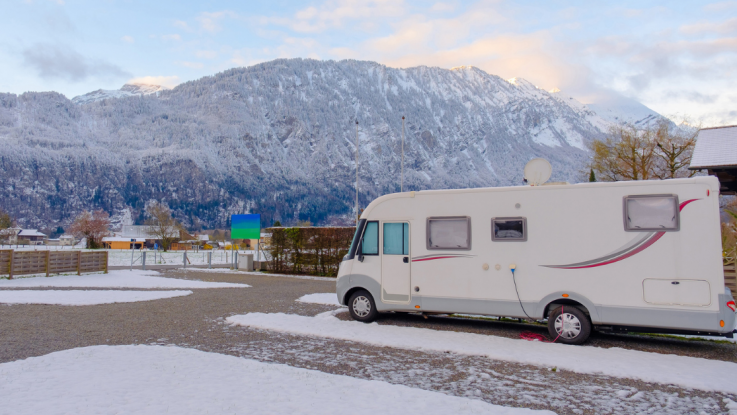 Summertime is a great time for being outdoors, with clear, sunny skies and warm temps that provide fun RV outings. Trips to the ocean, the Grand Canyon, and state parks resonate heavily with RVers during this season. Now that the days of summer sunny skies and high temps are being replaced with falling leaves and falling temps of fall, you might be wondering what that means for the open-road trips. Winter is just around the corner and might put a damper on outdoor fun. But don't pack away the sunscreen just yet! Winter months don't automatically mean the fun under the sun has to end.
During the upcoming winter months, you have three options for your RV: usage, storage, or sale. Each choice has its pros and cons, and this article will help you know the answer to the question: Winter is coming; now what?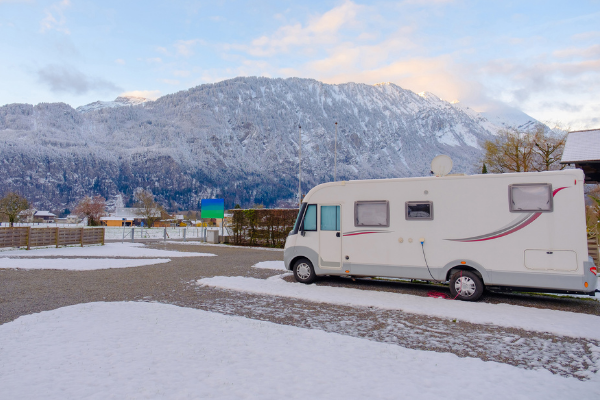 Year-Round Usage 
Some RV owners live in their RV year-round, discovering America one destination at a time. While most think of Florida as the ultimate snowbird location, plenty of other warm, sunny destinations await this winter season. Keep that summer fun alive during the colder months by traveling to one of the nation's more tropical locations.
Consider spending a winter month in Flagstaff, Arizona, and taking in the warm desert scene before exploring other states along the southern border. Get a heaping helping of hot shrimp gumbo and mild temps during a visit to New Orleans.  South Padre Island in Texas keeps the summer vibe running while Biloxi, Mississippi, will keep the winter blues away with the hot fun at the local casinos.
Plenty of RV resorts, ranging from southern Cali to Florida, offer a variety of activities, attractions, and beautiful scenery spaced throughout the southern border.
For the non-snowbirds, plenty of colder-weather locales beckon. Take in a tender Tennessee Christmas, a snow-filled Vermont vacation, or spend some time in the Pacific Northwest.
These trips will be just as much fun as the sunny-sky trips, but your RV will require a bit more work for these destinations prior to arrival. Prepping your rig for colder temps is an important process to prevent damage.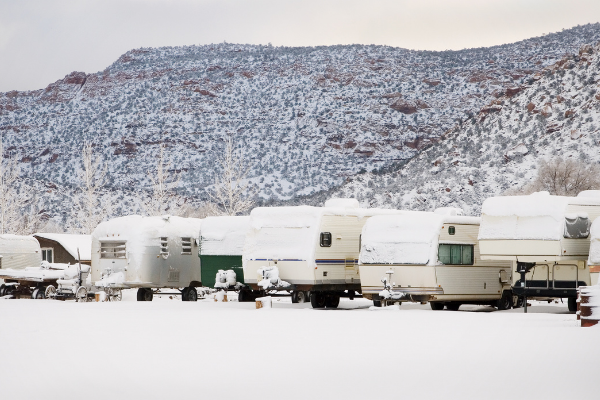 Winterize
Whether you are traveling to cold winter destinations or storing your RV for the off season, winterizing is a must if the RV is in a location that consistently shows temperatures at or below 32 degrees Fahrenheit.
If the RV will be utilized in colder locations, steps to keep the pipes from freezing is required. You can winterize your rig and still use it.
If storing, winterization is a bit more work. Draining the water out of the holding tanks, and draining and flushing the water heater, and then bypassing it before introducing RV antifreeze, are a few requirements to winterize your stationary RV.
Investing the time and work into prepping your RV will offset challenges caused by cold temps. If you are unsure of how to winterize, a local RV dealership likely offers a winterization service.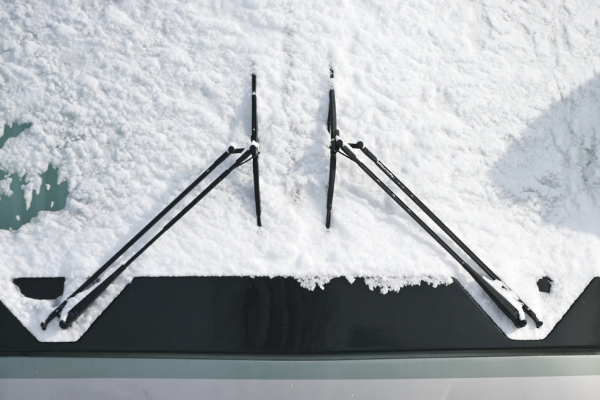 Storing
If the RV won't be used during this portion of the year, packing it away for the winter months is also an option. Maybe you will be storing it in your RV garage, uncovered in your yard, or in town at a rental storage location. Whichever method you choose for storing, having the rig winterized and stored will ensure it will be ready for spring. This brings us to the last option: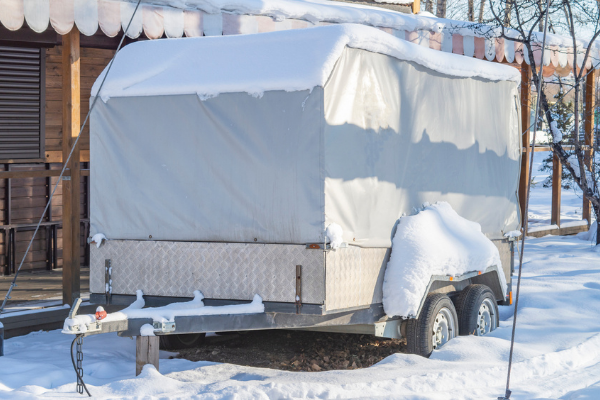 Selling
There may never have been a hotter time to sell an RV, as so many people are still looking to buy. One option is to sell while there is a large market and buy a newer model in the spring. Kevin Tadlock, president of National Vehicle, says, "Sales of RVs are staying consistent throughout the fall, and the trends all indicate that this is still a sellers' market."
There are plenty of buyers looking for used RVs. Options when it comes to selling:  creating a stellar advertisement online and selling as a private owner; selling directly to a dealer; or hiring a company to sell the RV for you. Whichever option you decide upon, just remember that now is the optimum time to sell.
'Old Man Winter' might be on his way, but that doesn't mean RV trips are doomed. With a little precautionary work, the fun can keep rolling on with your RV, whether using it through the winter or storing it until spring.
Now that you know your options for dealing with upcoming winter weather, you can begin making spring travel plans!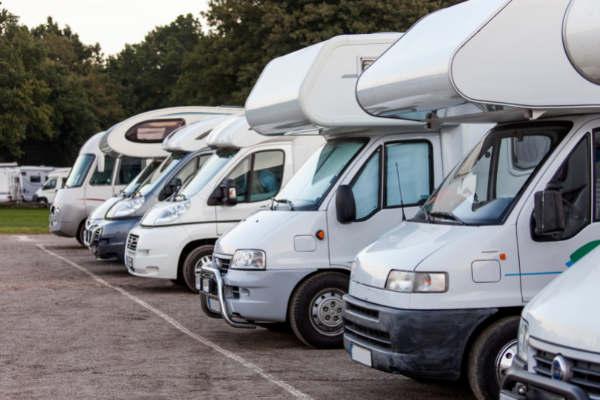 Kevin Tadlock is president of National Vehicle in Omaha, Nebraska. He is an avid outdoorsman and spends all the time he can with his wife and two daughters experiencing nature. He loves RVs and has spent the last 15 years helping buyers and sellers find each other without paying for a dealer or broker.
National Vehicle is an RV marketing firm in Omaha, Nebraska; for more information click here!