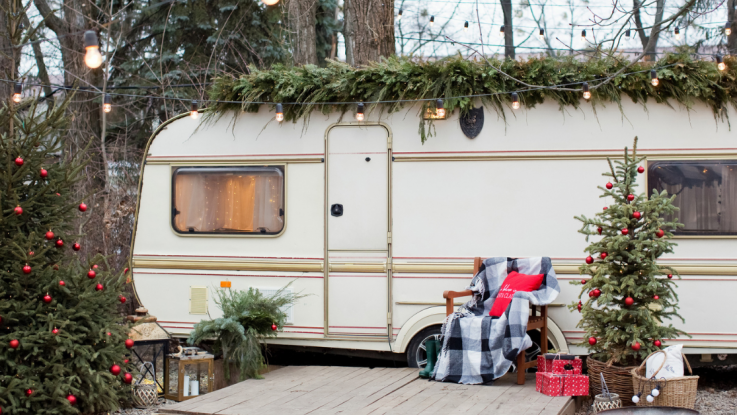 As we quickly approach the holiday season, many of us are making plans to travel and spend time with loved ones. Indeed, families coming together is a big part of what makes this time of year special. Traveling in your RV to visit loved ones you may not see often is a great way to spend the holidays.
Unfortunately, criminals also get excited about holiday travel, but not because they want to spend time with loved ones and family. They are excited about the countless homes left unattended — and often full of presents.
This isn't to say you shouldn't hit the road in your RV or make other travel plans for the holidays. And unlike Kevin McAllister in the movie Home Alone, you don't need to make your home an impenetrable fortress to fend off bandits. However, by implementing some basic strategies, you can minimize the chances your home will be targeted while you're gone.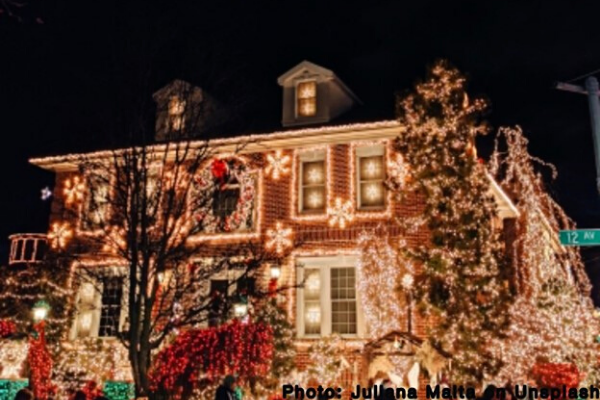 RISK VS. REWARD
It's all about RISK VS. REWARD! Let us give you a little insight into how typical thieves select their targets and how their thought process works. Anyone would agree the goal of thieves is to steal other people's property without being detected. In deciding which home to burglarize, thieves assess RISK VS. REWARD. If they think the REWARD is high, and the RISK is low, there is a high probability they will attempt to break into a home. Armed with this knowledge, you can take some simple steps to make the RISK outweigh the REWARD in the eyes of a thief. When the perceived RISK is much higher than the perceived REWARD, thieves will overwhelmingly move on to an easier target.
RISK
Criminals typically conduct some type of surveillance or assessment of a home before they commit a theft or burglary. This could be as simple as noticing a package left on a front porch, observing no vehicles in the driveway, and taking a quick look around before swiping the package. These types of thefts are known as "crimes of opportunity." The person committing the theft didn't intend to commit a crime but seizes an easy opportunity. Other thefts or burglaries are "premeditated crimes" and are committed by an individual or group who set out with the intent. Surveillance may be done for an extended period to become familiar with the routine of the homeowners. They often surveil house to determine things such as whether the homeowners are out of town, whether there is a lot of vehicle/foot traffic, what type of alarms are present, etc.
There are several steps you can take to increase the RISK for criminals who may target your home for a theft or burglary.
Install motion-activated lights on the exterior of your home
Have house lights/TV on a timer so it appears the house is occupied
Sign up for "house watch" if your local law enforcement agency has such a program
For extended trips, arrange to have the yard kept up
Put your mail service on hold, and don't have packages delivered (unless you have a neighbor or friend pick them up)
Illuminate the landscape at night
Have trusted friends stop by your house at random times, or hire a house sitter
Place security system signs so they can be seen easily
Don't hide spare keys on your property (criminals think of the same places you do when looking for them)
Physically unplug and lock electronic gates and garage doors
Invest in a door barricade or "kick bar" system (most criminals gain entry by kicking in a door)
Install motion-activated security cameras
These are a few strategies you can use to help keep your home safe while you enjoy your holiday travels. Always remember anything you do to increase a criminal's perceived RISK of being caught will help keep your home safe.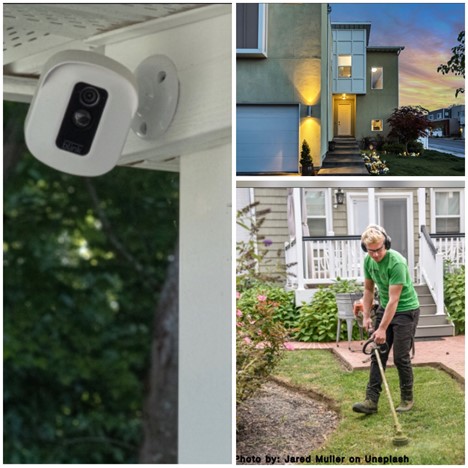 REWARD
Now let's talk about REWARD, the other factor thieves and burglars consider when deciding which homes to target. The greater the REWARD, the more a criminal is willing to RISK. You have worked hard for your home and possessions, and there is nothing wrong with having nice things. However, criminals also take note of expensive items you and your family own and use this to select a house to target. The easier it is for criminals to identify expensive items around or in your home, the greater the chance they will target your home.  Here are a few tips to help reduce the perceived REWARD in the eyes of the criminal.
Minimize items of value that can be seen from the street or common areas (expensive tools, ATVs, lawn mowers, etc.)
Place locks on trailer hitches and secure equipment stored outside
If you purchase expensive items, don't place empty boxes by the trash where they can be seen (break boxes down and place them in a trash bag if necessary)
Invest in a quality safe and store valuables in it
If you hire a company to work on your property, or in your home, be aware of what expensive items are visible
By employing some of these basic concepts, you and your family can enjoy nice possessions, while minimizing the risk of them being stolen or your home burglarized.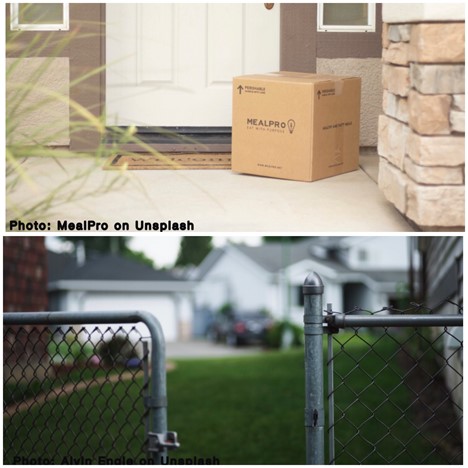 USE RISK VS. REWARD WHILE TRAVELING
As you travel in your RV, you can use the RISK VS. REWARD strategy to minimize the risk of a theft or break-in there as well. Your RV is your home on the road! Here are some tips to help keep you safe and reduce the risk of having your RV targeted.
Utilize security cameras for your RV (many are easy and quick to set up and take down)
Secure items of value left outside your RV (bicycles, kayaks, canoes, etc.)
Install motion-activated lights
Add bright-colored wheel locks and steering wheel locks (puts thieves on notice you have taken steps to secure your property)
Use timers for lights/TVs when the RV is unoccupied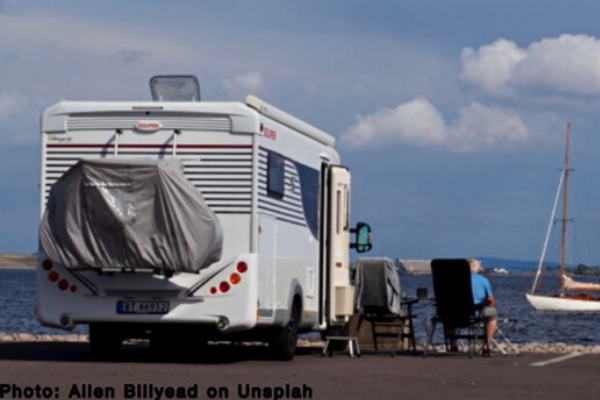 Now that you understand how to minimize the potential of being targeted by criminals, you can enjoy your travels even more and stay safe!
Once again, anything you do to maximize the RISK to criminals and minimize the REWARD is beneficial. Thinking of crime prevention in terms of RISK VS. REWARD also can be applied to your personal safety at home and when traveling. If you want more tips and information on how to reduce the risk of being targeted by criminals, we have additional information available on our website. Also, feel free to reach out to us. Stay safe and Happy Holidays!
John Hill and John Heise are active career law enforcement officers with over 30 years of experience. They also own Shield Protection Products which provides self defense and safety products.  In their free time they enjoy spending time with family and traveling.  For additional information or questions you can visit their website: www.shieldprotectionproducts.com