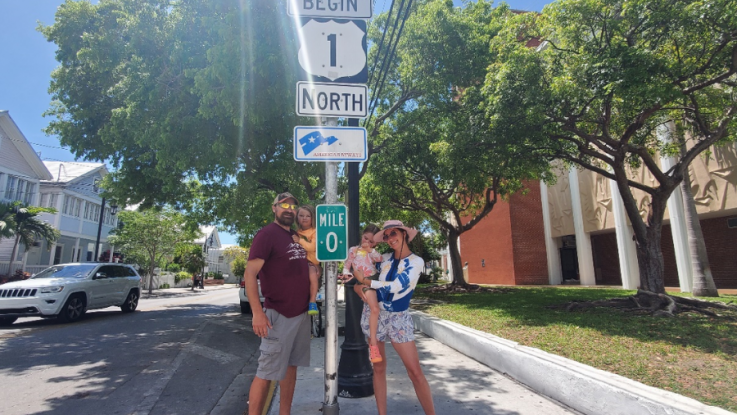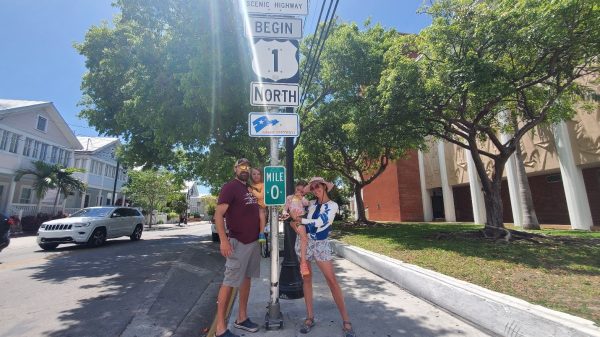 Back on our 6th wedding anniversary in August of 2019, we sat down to a lovely dinner and began having a conversation uninterrupted by our children. We were able to talk and look each other in the eye and have a meaningful conversation on how we thought things were going with our life and our family. We came to the consensus that we were in a rut. Our life, while fulfilling and beautiful, had some voids. Those voids were travel and adventure. When our youngest daughter, Aurelia, arrived, we decided Jordana would stay home to be a full-time mother, and I would continue working as a paramedic.
Living on Long Island was not cheap, so as the breadwinner, I began working 70-80 hours a week to cover our expenses. It was now three and a half years into this lifestyle, and it was taking its toll.
Along the way, we gained a happy little boy, Odin, who was now just over a year old. We had not truly taken a vacation since our honeymoon back in 2014, and again we started to wonder whether we were happy in this rat race. We began discussing what we wanted to do, see, and experience. Then came the realization that in our break-even life, we would not be able to afford to travel. We then began thinking of creative ways on how we could afford to travel and could grow as a family through adventures and experiences. That is when we began to discuss selling our house and traveling full-time in an RV. An RV which we did not own…yet. Some may say that this was a huge, drastic step, but sometimes you need to shake it up and go for broke. We finished our anniversary dinner; looked at each other, thinking, "Are we going to do this?"; and walked out of the restaurant a bit giddy. Might have been the drinks as well.
We spent the next few weeks browsing for RVs and learning about them. After that we began touring RVs and checking out the different models. We already decided we wanted to keep our Jeep, so we would need a vehicle capable of towing it. That kind of narrowed us down to a Class A or C motorhome. The next big item we wanted was bunk beds for our children. Eventually, our co-sleeping kiddos would need a bed of their own, and we wanted to have that ready. We took some long trips to see more RVs. We drove to Gettysburg, PA, to visit and test an RV and then to Groton, CT, for another one. The last deciding factor was which RV would fit in our budget. We then began crunching numbers, and after selling off one of our cars, we picked the 2008 Winnebago Sightseer 35J Class A RV that we saw in Groton, CT. On December 1, 2019, seven years to the day after I proposed to Jordana, we now owned a motorhome.
2020 was going to be our shakedown year. We planned to go on some RV trips and get the hang of the RV lifestyle, and then work on downsizing and eventually putting our house on the market. Just as we began making plans, the pandemic hit, and everything started to shut down. As a paramedic, my schedule became even crazier. Luckily, when I became sick with COVID-19, I was able to use the RV to quarantine for two weeks.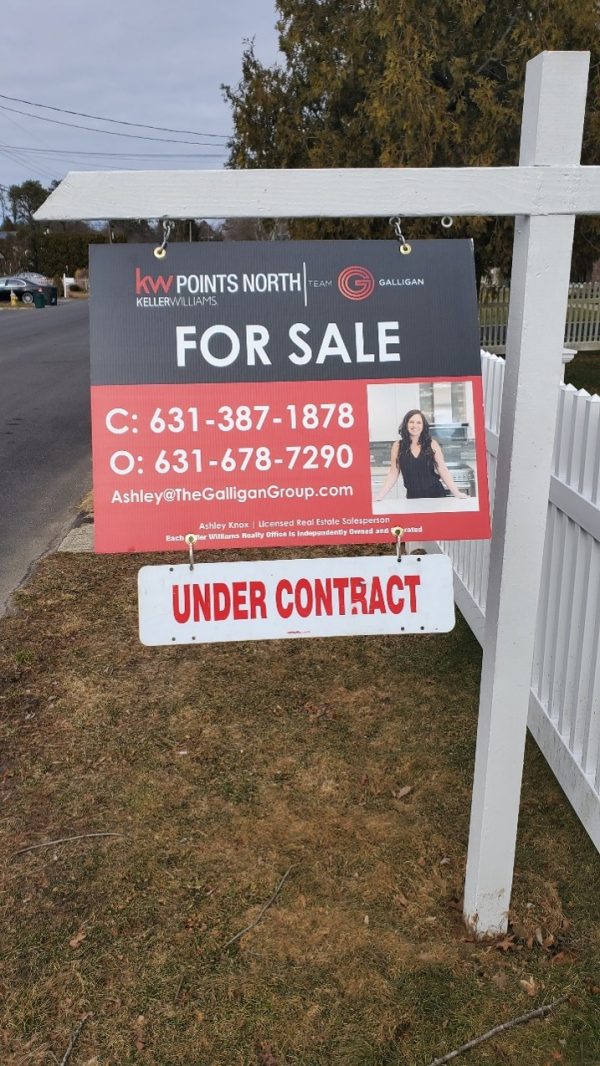 During the summer and fall of 2020, we began to move toward the sale of our house. We started downsizing and finally getting to all those pesky house projects. We took some RV trips as well. Not as many as we had hoped to, but we figured that a trial by fire would truly test our mettle. It became all hands on deck as we got everything in order, and during January 2021, we listed our house for sale. We had offers within hours of showing the house and accepted an offer on the second day. Everything moved so fast. Before we knew it, it was March 22, and we were sitting at our attorney's office signing our house over to the buyer. That's it…our full-time RV dream just became real.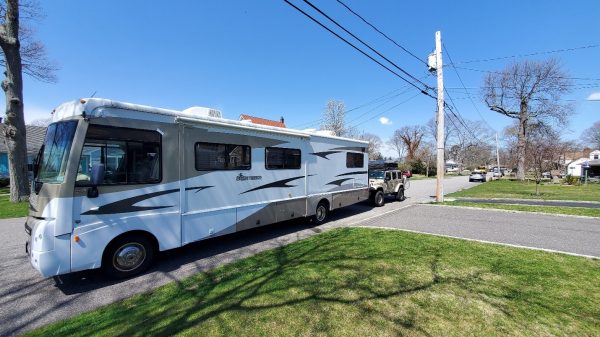 We spent the next month moochdocking at our folks' houses and then spent two weeks at a local county RV park getting the rest of our items in order. Our big adventure began on April 14, and we've been traveling ever since. My only regret is that we did not do this sooner. We've seen so many great places in the short time we've been on the road.  We have met so many wonderful people, whether fellow RVers, travelers, RV parks workers, or even regular folks who stop and chat with us. The one common phrase we hear is, "Wish we had done that." There are a lot of people out there who have dreamt about full-time RV life, and I am just so happy that we were able to pull it off.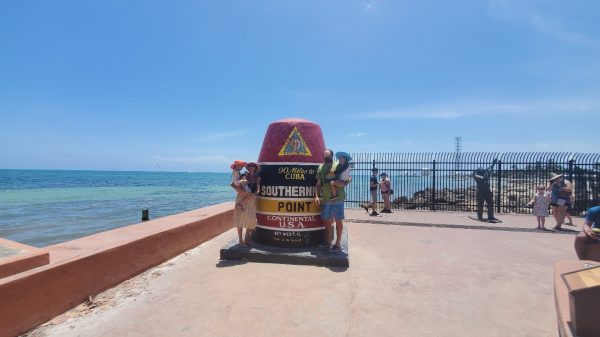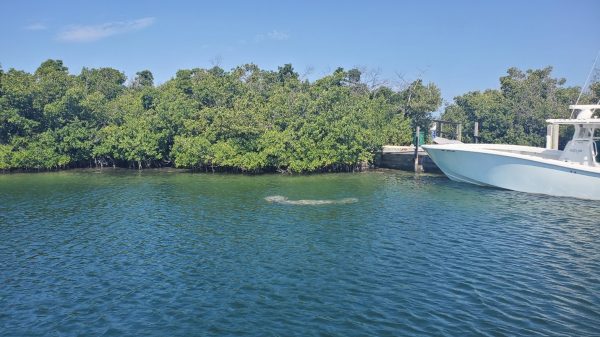 We are currently documenting our travels on Instagram and on YouTube. In the short time we've been on the road, we've been to four national parks and nine states, seen underground caverns, stood on the southernmost point in the U.S., swam with dolphins, watched manatees play, came face to face with alligators, lost a kayak on the highway, had a blowout, and have seen some spectacular sunsets. The joy on our kids' faces lets us know we made the right choice.
Stay Lost!
JP Latkovic is a former New York State Paramedic and Critical Care Flight Paramedic from Long Island, NY. JP; his wife, Jordana; and their kids, Aurelia and Odin, just made the leap to full-time RV living and are currently located in Florida where they are exploring.