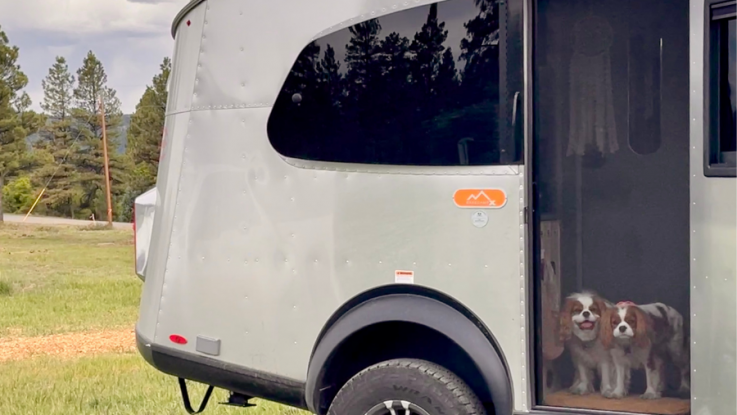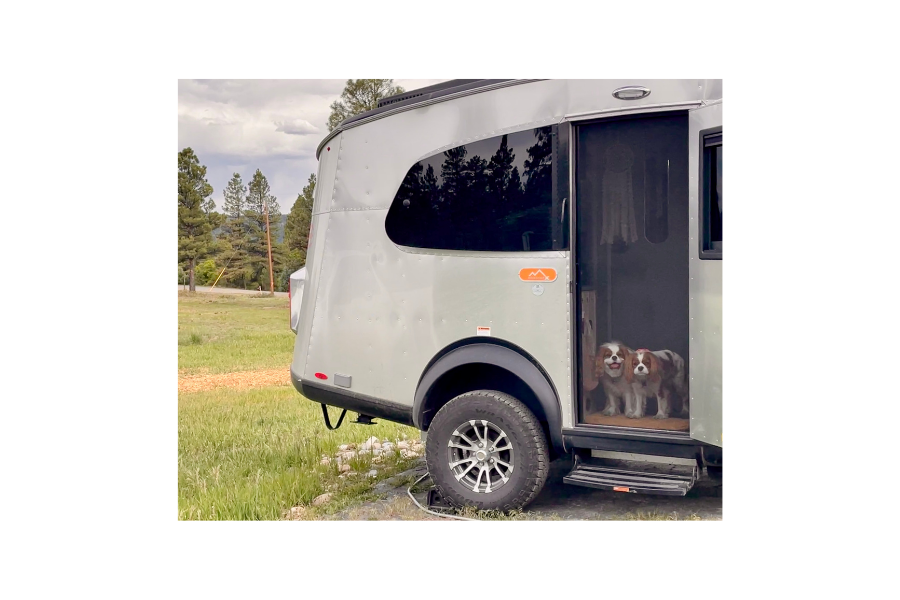 Have you ever passed through a town, and even though you couldn't stop, you felt drawn to its landscape or charm?
I have, and it took me three years of driving through Pagosa Springs, Colorado, before I planned a trip to see if the town lived up to my expectations. Spoiler alert: Pagosa Springs was everything I hoped it to be — and so much more.
Pagosa Springs, Colorado
Pagosa Springs, located in the southwestern region of Colorado, is a small town in the heart of the San Juan Mountain range, just 60 miles east of Durango. Pagosa Springs sits at 7,126 feet above sea level and is surrounded by 2.5 million acres of national forest and national wilderness areas.
I've always felt at peace in the pine trees, so it's no wonder Pagosa Springs spoke to my soul.
Pagosa Springs has everything a mountain town should have. The San Juan River, the world's deepest geothermal hot springs, the smell of pine trees, and breathtaking mountain views.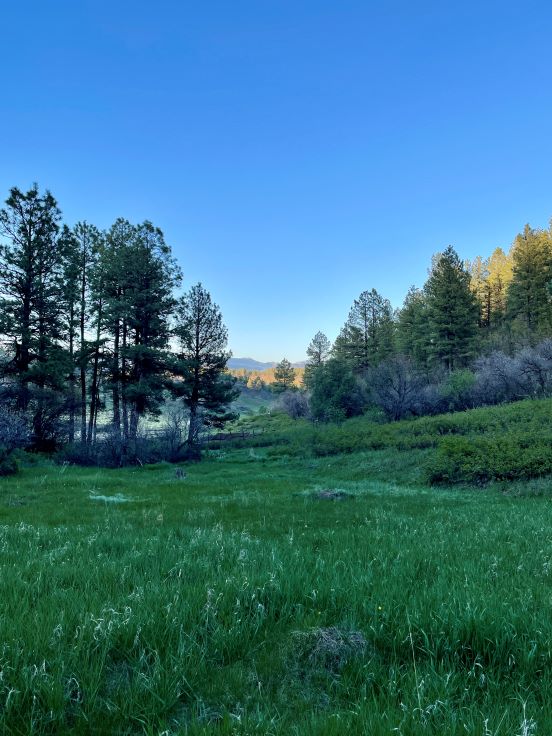 A last-minute RV trip
The week before the official start of camping season, I made a last-minute decision to spend a week working from my RV in Pagosa Springs, Colorado. I didn't think I'd be able to find any campground availability, but to my surprise, there was one small back-in, full-hookup site left at the Pagosa Pines RV Park, so, of course, I immediately booked my site.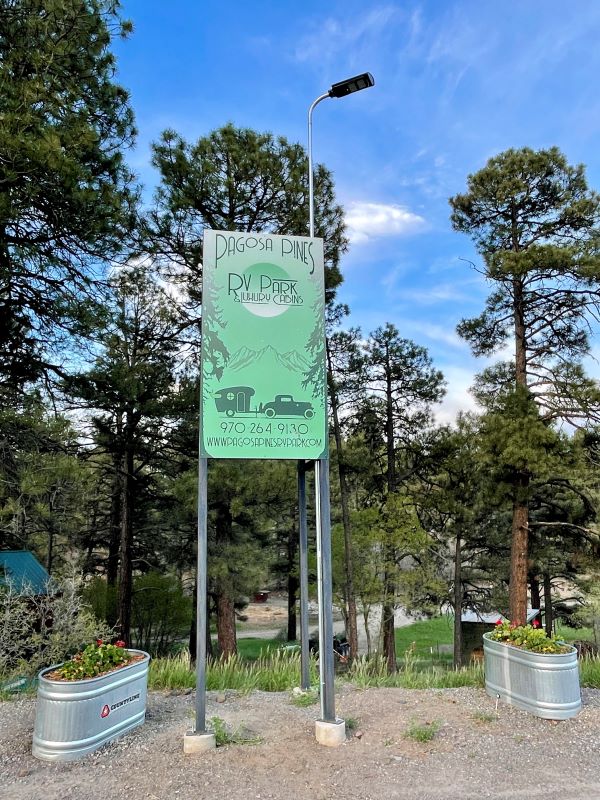 Pagosa Pines RV Park
Pagosa Pines RV Park is a small wooded campground with 23 full-hookup sites. The facilities include two large restrooms with updated showers, a fenced-in dog run, a laundry room, and even a dog washing station. The best part about the campground was the tall pine trees and the wooded walking trail. Every night after work, I walked my dogs around the park and down the little forested path. It was the perfect time of night to look for wildflowers and watch the deer graze.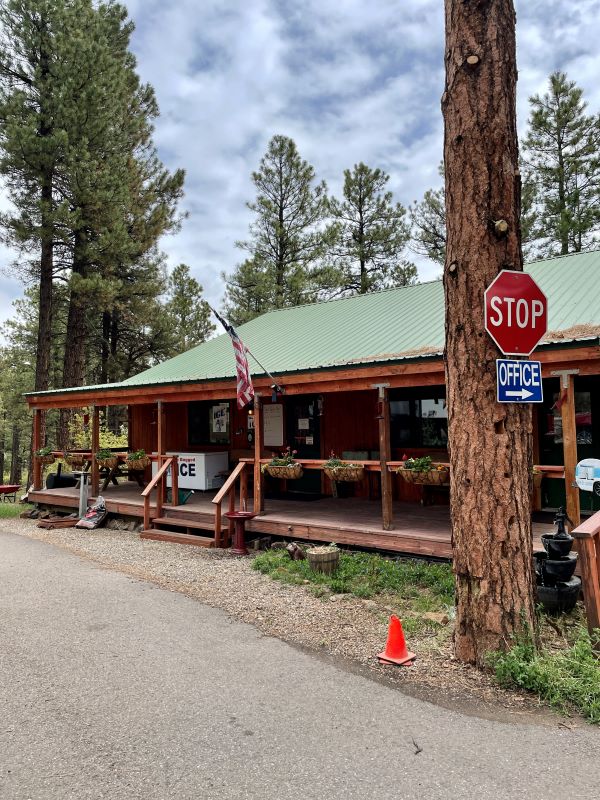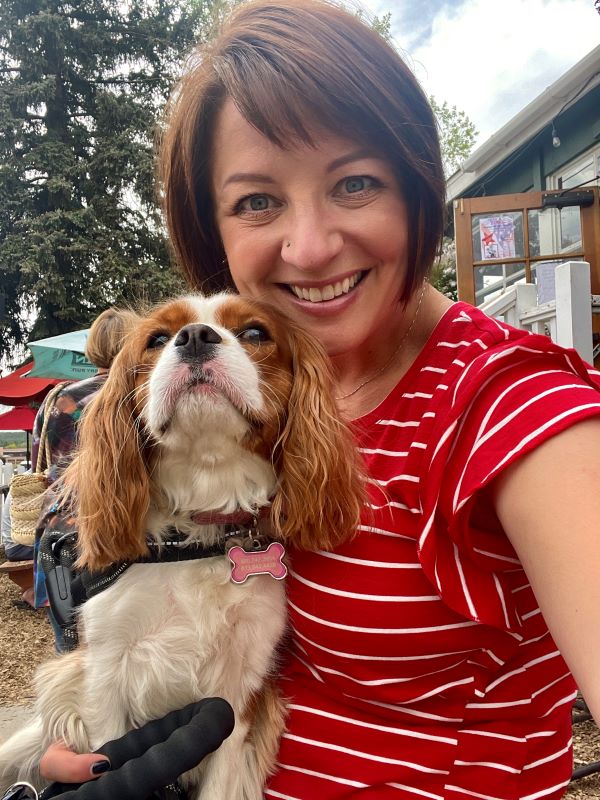 Pagosa Hot Springs
One of my favorite things to do is soak in hot tubs, so it's no surprise I'm a fan of natural hot springs. I have a hot springs bucket list, and I'm trying to visit as many in Colorado as possible. Ever since I passed through Pagosa Springs and saw the steam rising from the river, the Springs Resort has topped my list of must-soak places. Although Pagosa Springs has three soaking spas in town, I chose to visit the Springs Resort, because it has 25 pools, all fed by Mother Spring, the world's deepest geothermal hot spring.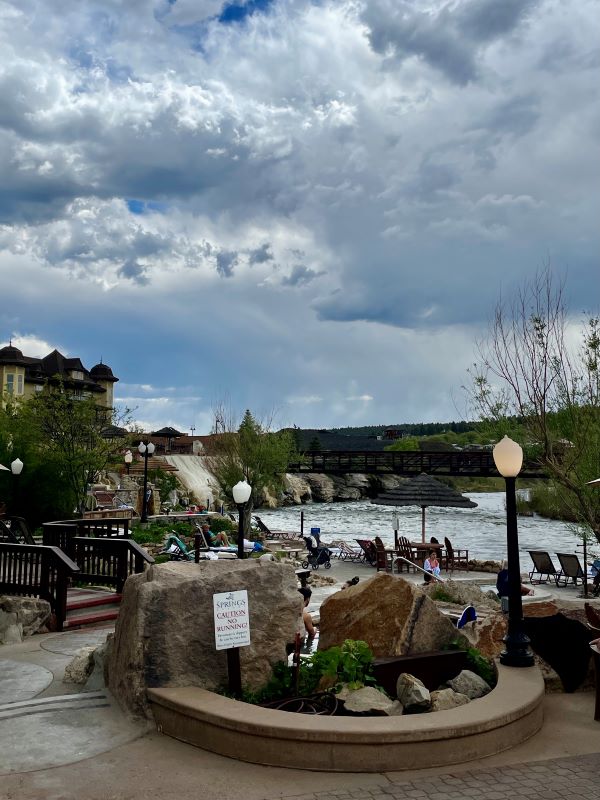 The Springs Resort is a hotel and day spa, but visitors can purchase a day pass and stay until the pools close to the public. Visitors can use the bathhouse, rent towels and robes, and buy food and drinks, all without leaving the pool area. I spent two glorious hours soaking in the pools ranging from 105 to 108 degrees Fahrenheit while I sipped craft beer and chatted with my aunt, who happily joined me for an afternoon of relaxing and catching up.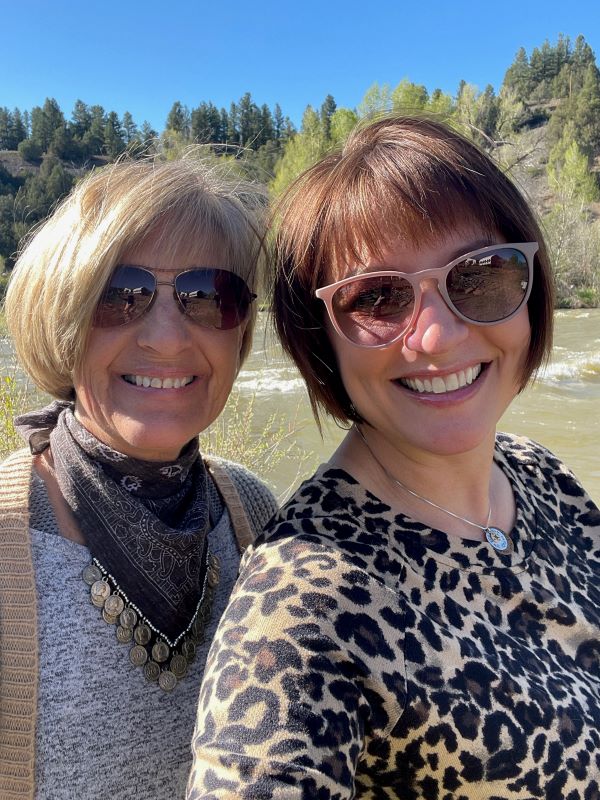 Colorado craft beer
I'm a craft beer fanatic, so whenever I visit a new place, I search for the best breweries in town. Riff Raff Brewing Company has the tastiest beer in Pagosa Springs and two locations — one downtown and another next to the San Juan River. The downtown location has a cute little dog-friendly outdoor patio area where I dined with my dogs and talked with locals. The river location has a bar and indoor restaurant, but the outdoor seating has the best views in the house, because the tables overlook the river.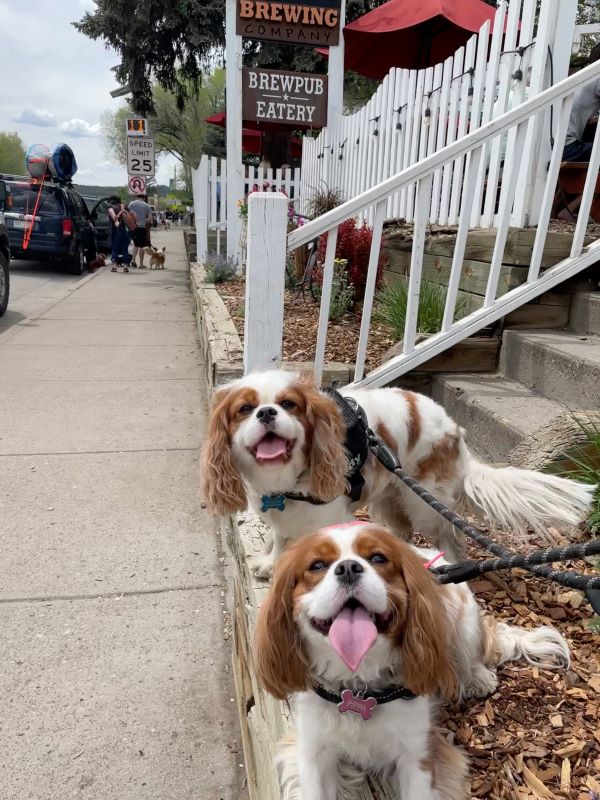 Fun fact! Riff Raff Brewing Company uses the energy created by Pagosa's Mother Spring to heat water during the brewing process. This environmentally friendly method is unique and saves energy. Riff Raff Brewing Company is one of only two breweries in the country to tap into a geothermal hot spring to make beer.
I've sampled fresh beer on tap from both mineral hot springs breweries. If you visit Riff Raff Brewing Company in Pagosa Springs, Colorado, and Superior Bathhouse Brewery located inside Hot Springs National Park, Arkansas, you can say you've tried both, too!
The town of Pagosa Springs
I spent most of my free time in Pagosa Springs outside, enjoying the warm days and the chilly evenings. I wandered through town, sat next to the river, and dined at some other local restaurants and breweries. Like most mountain towns, Pagosa Springs has places to get coffee; buy fresh bread and homemade treats; and shop for antiques, Western wear, and souvenirs. For me, this trip wasn't about how many activities I could fit into a day. It was about working from a location that I've wanted to explore for years. For a week, I was able to experience Pagosa Springs like a local, and I can't wait to go back again soon.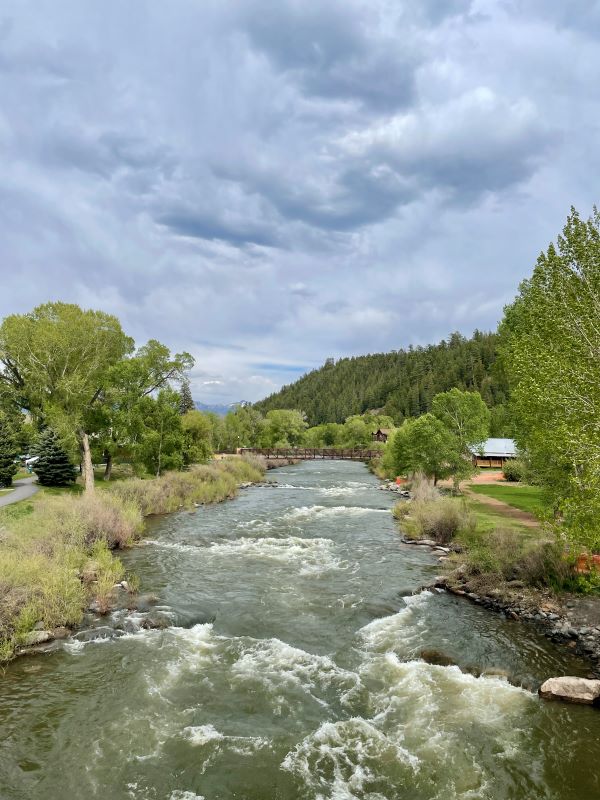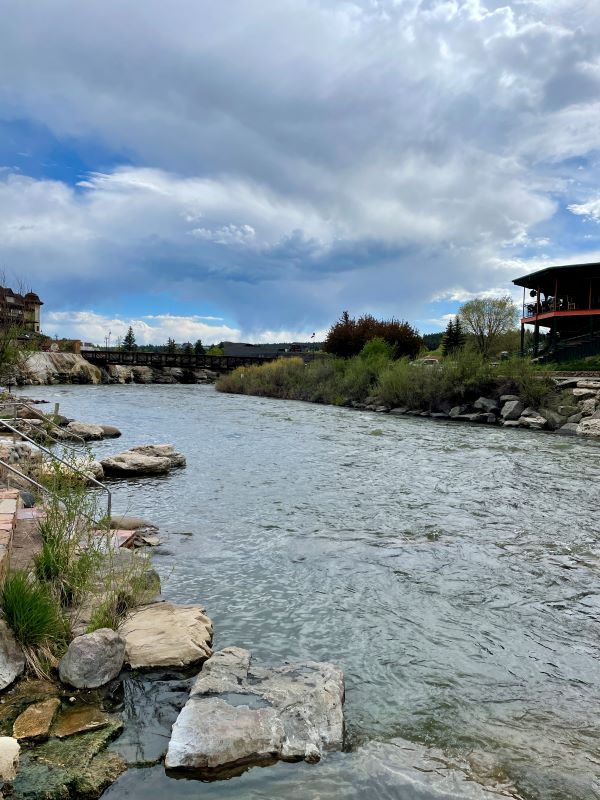 Outdoor recreation
Even though I've spent hours taking photos, riding on Jeep trails, and camping in southwestern Colorado, I've still got a lot to see. If you plan to visit Pagosa Springs and hike, check out the trails near Treasure Falls or Fourmile Falls. Want a little bit of archaeological history? Stop by Chimney Rock National Monument on your way to visit Mesa Verde National Park just outside of Durango. Feel like camping near a lake? Reserve a campsite at Navajo State Park, which is less than a 45-minute drive from Pagosa Springs. Navajo Lake is 35 miles long and straddles both Colorado and New Mexico. And if you prefer chillier weather, come to Pagosa Springs during the winter. Wolf Creek Ski Area, Colorado's snowiest ski resort, is just 25 miles east of Pagosa Springs.
About the Author
Meagan Butler is an RV enthusiast and an advocate for solo female RVing. She and her husband RV together, but when Pat can't hit the road, Meg travels alone with her two Cavalier King Charles Spaniels, Teddy and Pippa. When Meg isn't creating RV content for RVezy, she's sharing her love of RVing on her travel blog, Her Fine Mess.