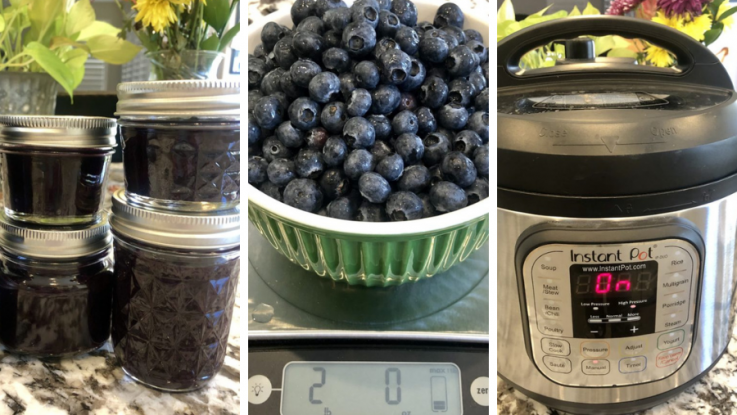 Recently I shared a recipe for blueberry crumble bars that I made with homemade blueberry jam.
Our dear friends moved away but frequently stay at our house when they were back in town.  She always leaves something delicious behind, and her strawberry jam is the bomb.  I was lamenting using up the final teaspoon of her jam and decided it was time to make my own.  Alas, the strawberries at the store were awful, just awful, but the blueberries were big, bright and juicy.  I switched gears and decided to try my hand at blueberry jam.
We have a new cooking school in town, and I've taken a couple classes — one about making macaron cookies and one regarding a new way to make scones.  In the scones class, the instructor shared two Instant Pot recipes, raspberry jam and lemon curd.  She did all the work, but it didn't look that hard.  Surely, I could manage it.
Not only did I manage it, if I can brag a bit, I rocked it.  Add this to the growing list of "I can't believe I didn't try this sooner" recipes.  This jam is a snap to make, seriously.  If you travel with an Instant Pot, you can make this at the campground just as easily as you can at home.
I like my Instant Pot; I really do, but I don't use it as much as I should.  So, that means every time I take it out it's like the first time.  It takes me a minute to get my bearings with it.  The good news: I figure it out faster with every use.  If you're like me, step one will be to get it out and re-familiarize yourself with it.  Then, it's jam time.
Rinse two pounds of blueberries, removing any remaining stems, and pour them into the big inner pot.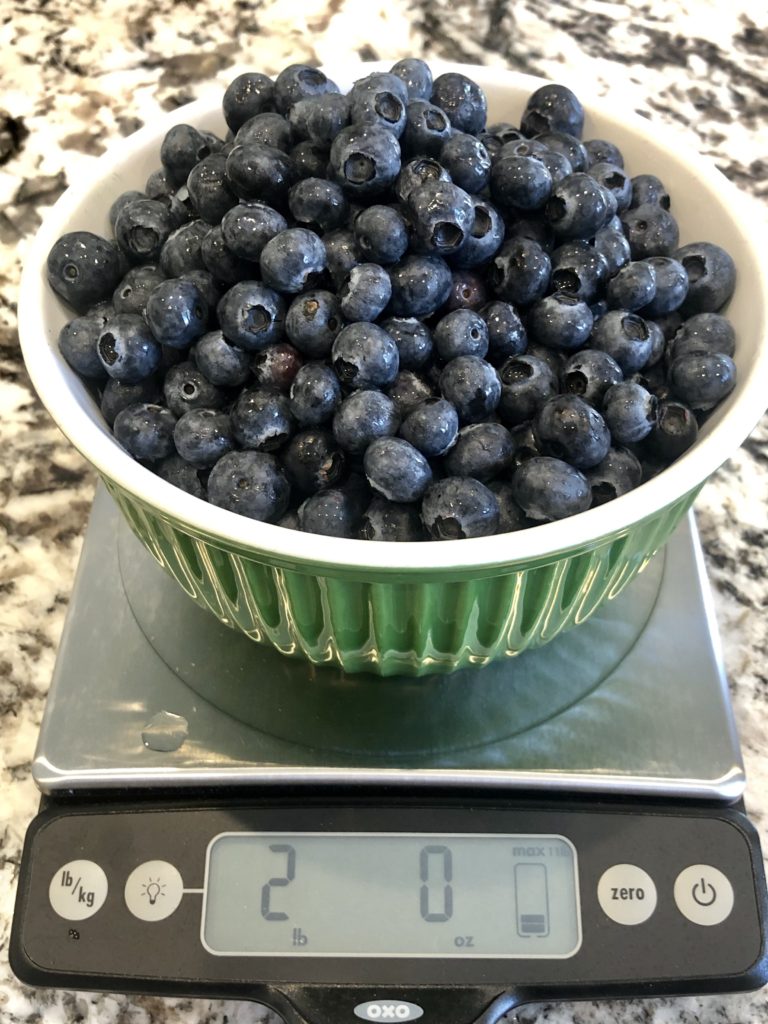 Add ¾ cup sugar and 2 tablespoons fresh lemon juice and then give it all a good stir.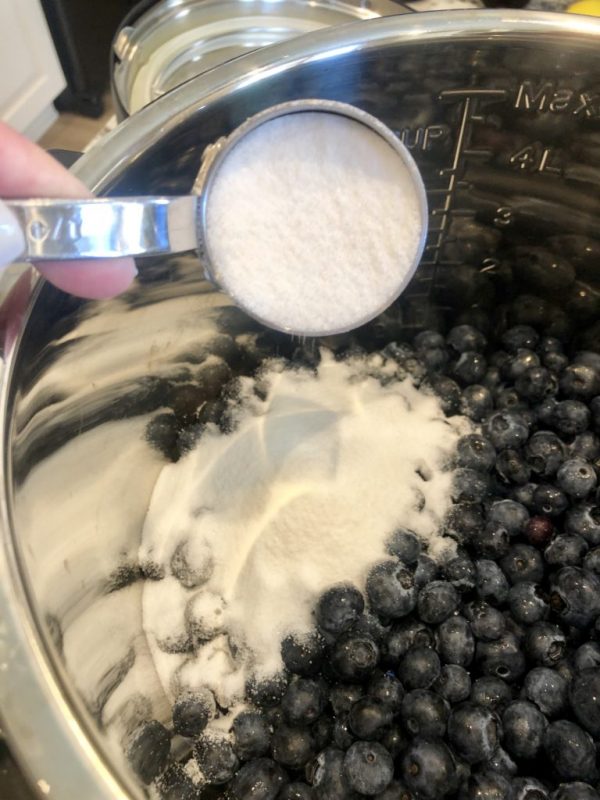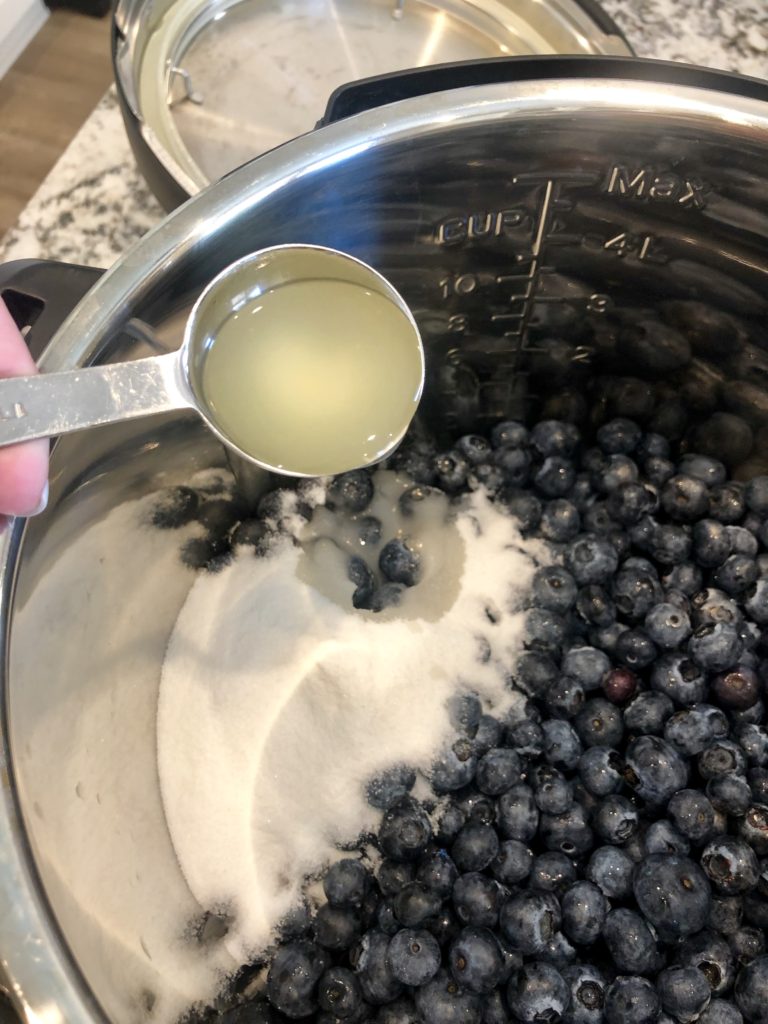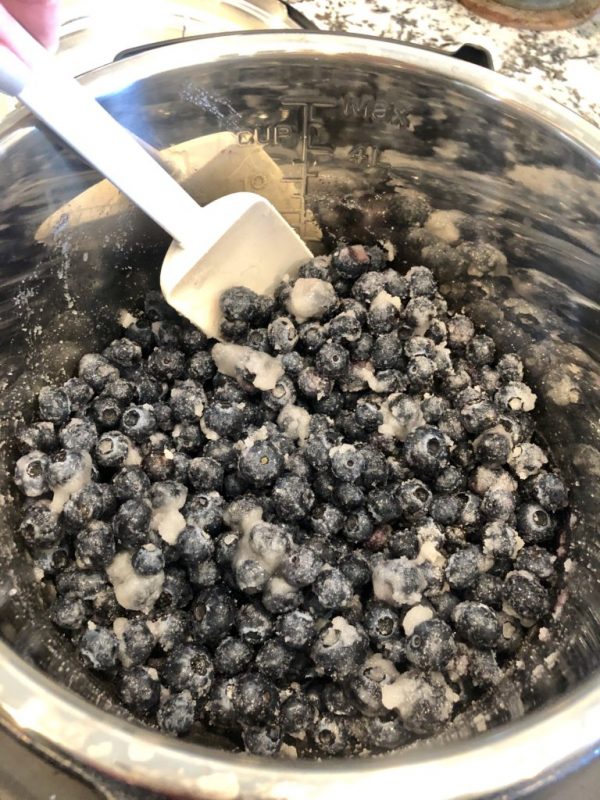 Close the lid and set the steam release knob to the SEAL position.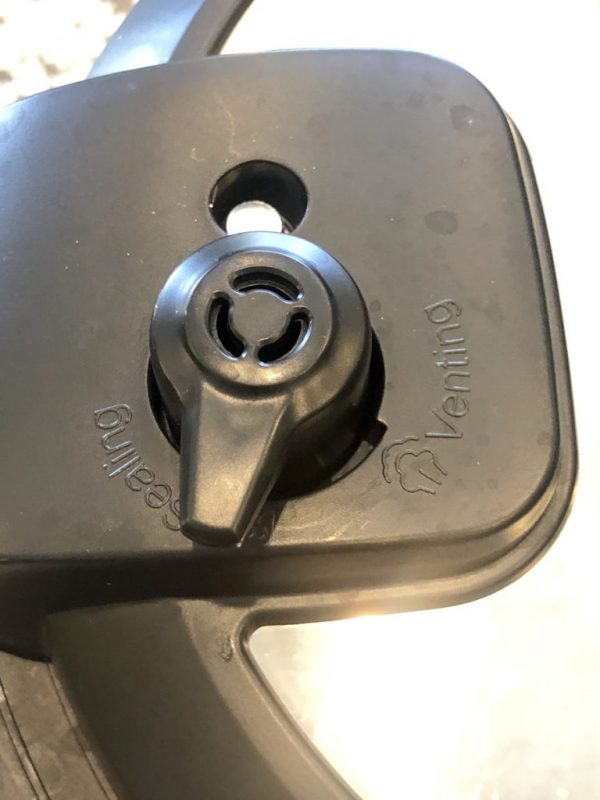 Turn on the Instant Pot and put it in pressure cook mode (manual) and then select 2 minutes, high pressure.  On my machine, I push the + button two times; yours may be a dial.  When the timer dings, let the pot sit for 10 minutes.  After 10 minutes, turn the steam release knob and release remaining pressure.  It smells so good!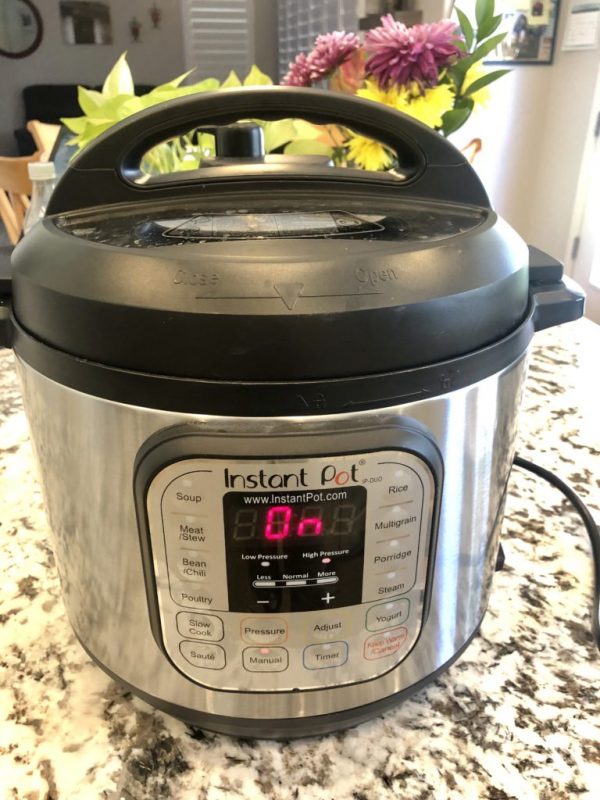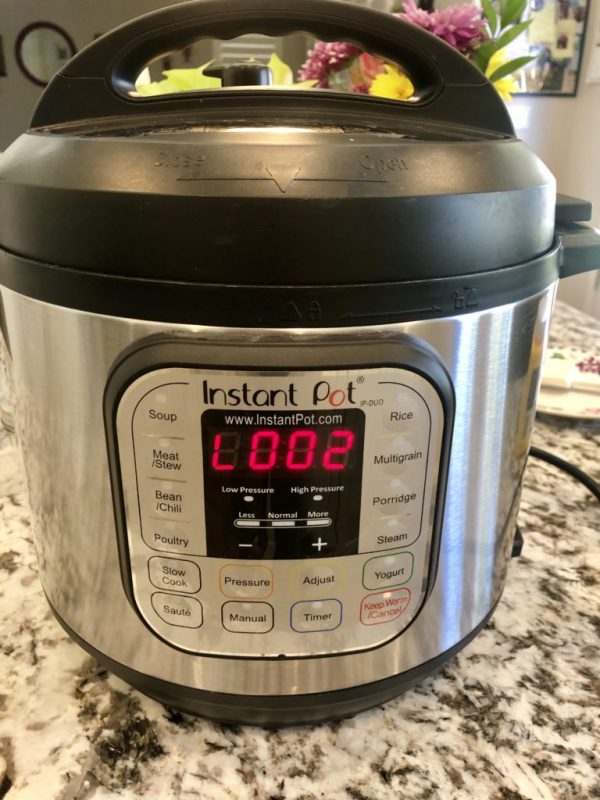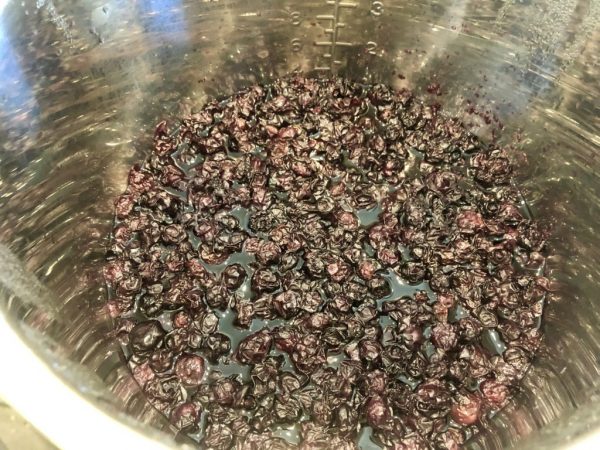 Mix together 2 ½ tablespoons cornstarch and 2 tablespoons water in a small bowl and set aside.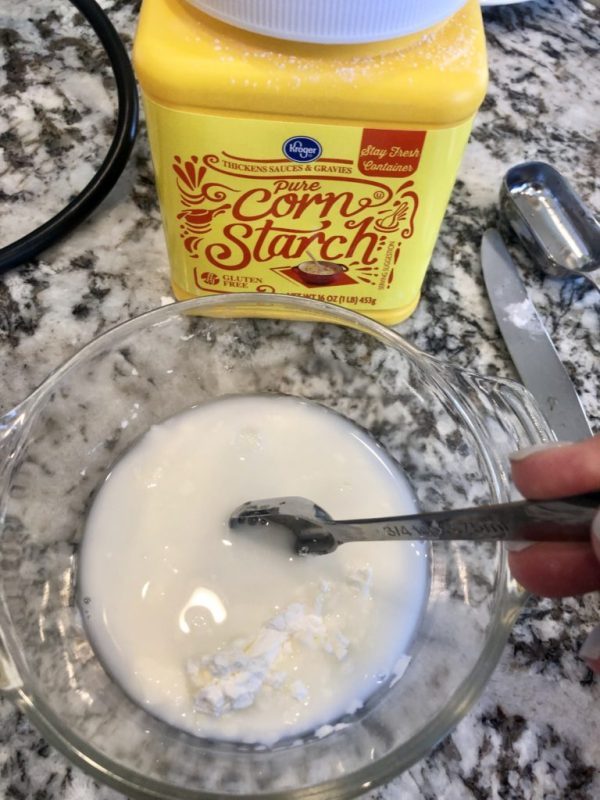 Turn the Sauté feature on LOW.  Mine has three lights: one for low or medium or high.  When it starts to simmer, stir and cook for five minutes.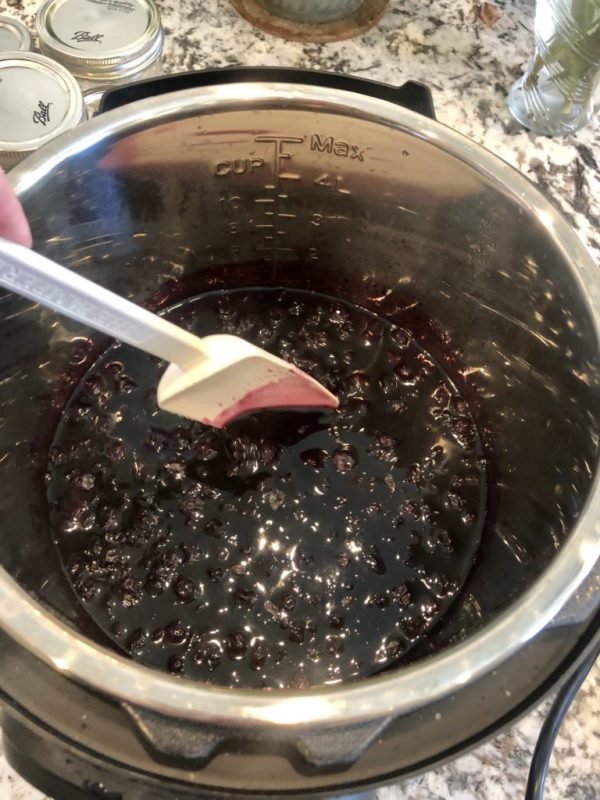 Add the cornstarch mixture; stir and cook two more minutes, until thickened.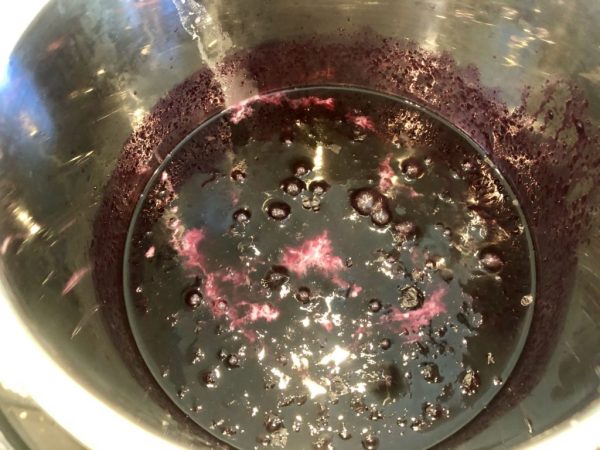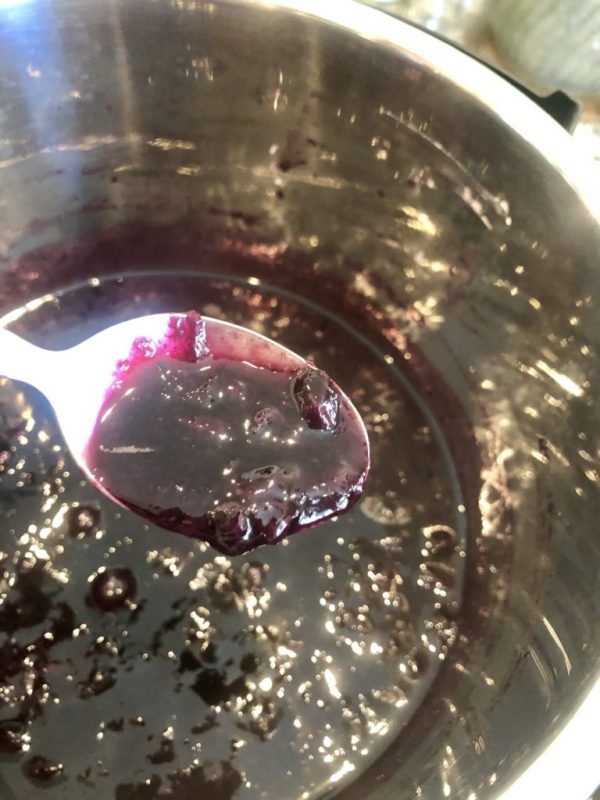 Turn off the machine and carefully remove the big inner pot.  Set it on a wire rack and cool completely.  As I gazed into the pretty jam in the pot, I thought how good it would be on pancakes.  Next time I'll make it in the morning so I can do just that.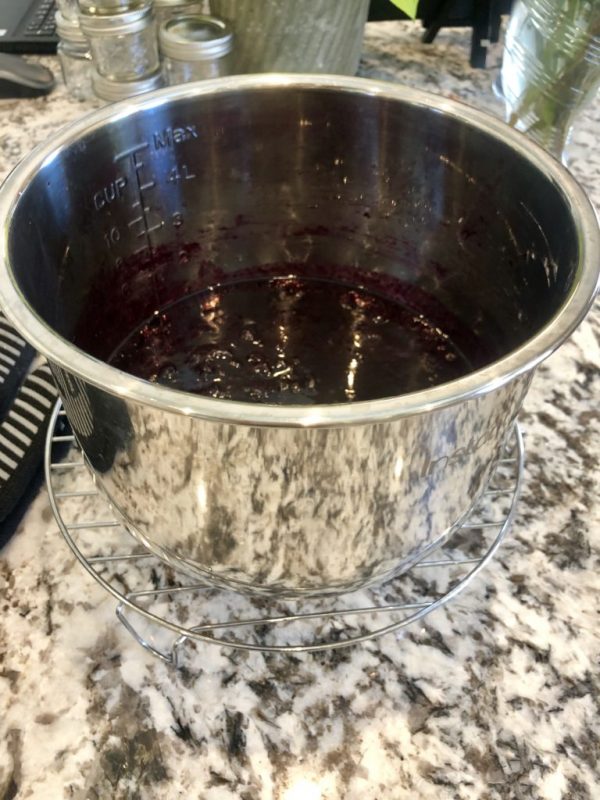 When it's cooled, pour into mason jars.  Since it's just the two of us at home now, we can't go through a large jar before it spoils.  I use small mason jars and keep them in the freezer until we are ready.  It freezes well.  Remember to leave empty space for expansion, a blown-out jelly jar would be a nightmare to clean up in the freezer.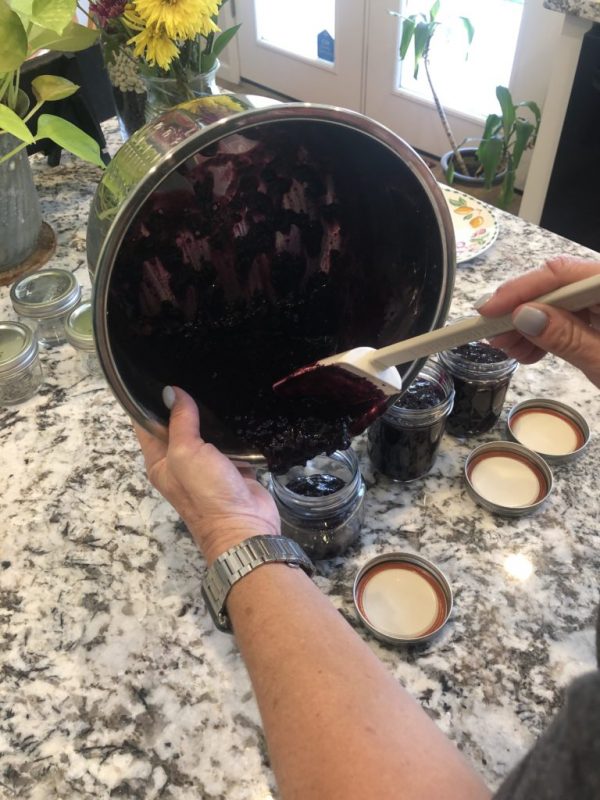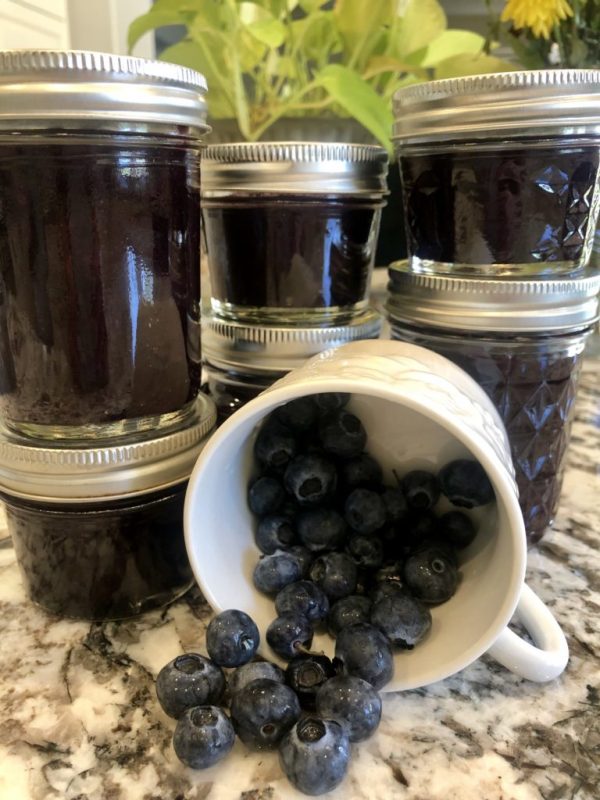 Store in the refrigerator and use within two weeks. 
I'm excited to make a lot come Christmas time.  This year's fresh-baked treats will include blueberry jam.
Recipe
Recipe Credit:  Simply Happy Foodie
2 pounds fresh blueberries, rinsed.
3/4 cup sugar
2 Tablespoons fresh lemon juice
2 1/2 Tablespoons cornstarch
2 Tablespoons water
Method
Put blueberries, sugar and lemon juice in the inner pot and stir.  Close lid and set steam release knob to SEAL position.
Press the Pressure Cook (Manual) button or dial and press the +/- button to select 2 minutes, high pressure.  It will take a few minutes for the pot to get to pressure.
When cook time is finished, let the pot sit undisturbed for 10 minutes (10 minutes natural release).  Turn the steam release knob to VENT and release remaining pressure.
Stir water and cornstarch together until smooth; have ready.
Turn pot to Sauté, low temperature.  When it starts to simmer, stir and cook for five minutes.
Stir cornstarch mixture into blueberries and cook two more minutes until thickened.
Turn off Instant Pot, carefully remove inner pot and place on wire rack.  Allow to completely cool.  When cooled, pour into mason jars.
Store in the refrigerator for two weeks or freeze for later use.
Meet the Family
I'm Maureen Milne, F446881.  Mark and I are becoming empty nest veterans and you know what, we enjoy it!  We are always on the lookout for the next adventure, our friends call us the X-Games family. We are avid hikers, cyclists and skiers (both snow and water).  Mark does triathlons and we run several races a year.  We've been RVing together since we were teenagers and we love traveling with our two grown sons.  I share our RV adventures, RV friendly recipes, wonderful campgrounds and more on my blog, M&M Hit The Road.  You can also find our fun on Facebook, Instagram, Twitter and YouTube.