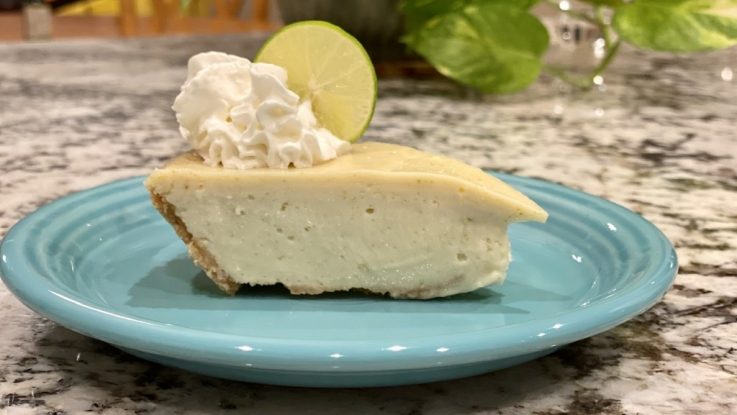 This key lime pie recipe starts six years ago with a tree purchase.  We had a dwarf lime tree in the backyard that withered and died, producing exactly three limes in almost 10 years.  We decided to try again, but the only lime tree left at Home Depot was a Key Lime.  Every February it was covered in beautiful blossoms and no fruit.  Nothing.  Then this year ol' Limey decided he was ready to bear fruit.  Bear fruit indeed.  We've picked a small basket that holds 3-4 dozen limes every week since June.  After picking, I zest and juice them before storing them in the freezer for later use, just like with lemons.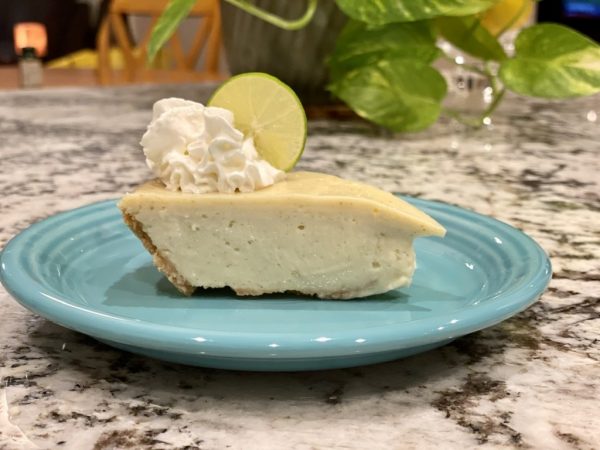 I've wanted to make a key lime pie for years.  I love them; I mean really love them.  And, stupid me, I thought it was a long, drawn-out process to make one.  I couldn't have been more wrong!  The most time-consuming part is zesting and juicing the limes!
We were in California for a wedding and spent the day after with my Aunt Nancy and Uncle Truman wine tasting in Temecula.  We had dinner at the RV and I asked her if she wanted any limes.  Of course, she did, and she proceeded to tell me about a super-easy recipe she got from her friend Jackie.  Only five ingredients.  Okay, I had to have that recipe.  How hard can a five-ingredient recipe be?
I had the perfect occasion to make it for, our anniversary.  Happily, Mark was game.
The recipe calls for 3/4 cups of fresh lime juice.  Off to Google I went to find out how many tablespoons of juice make 3/4 cup.  The answer is 12.  I freeze the juice in one-tablespoon increments, so I counted out my 12 cubes and put them in a Tupperware container to defrost.  Then I measured out one tablespoon of zest and set that in a container to defrost.  I really like my lime tree; Limey makes good fruit.
I decided to go as easy as possible and bought a ready-made graham cracker crust and a can of whipped cream.  I'm including her recipe for crust and whipped cream for you.
Let's get started!
First, preheat the oven to 350 and then juice and zest your limes.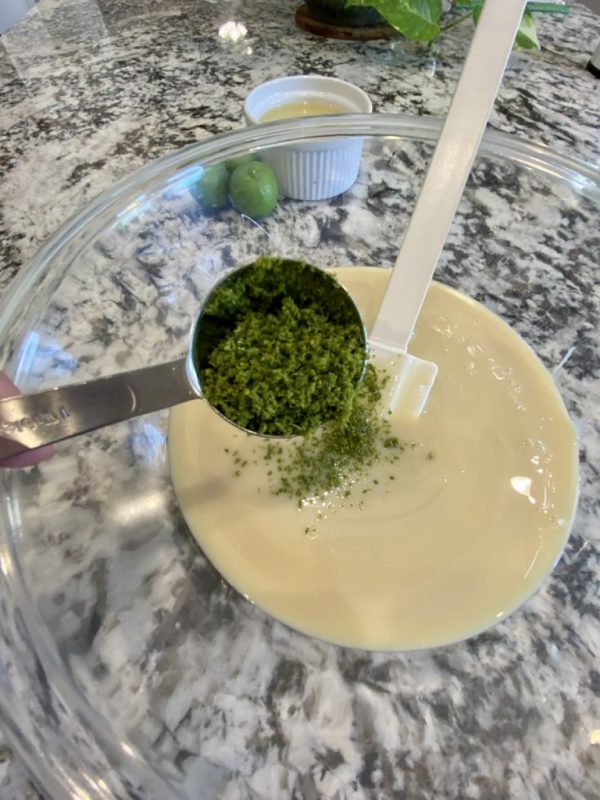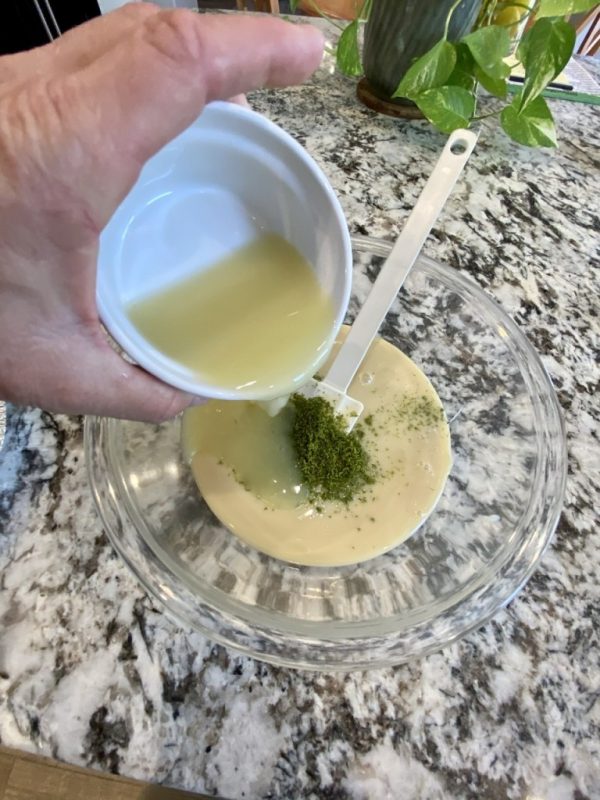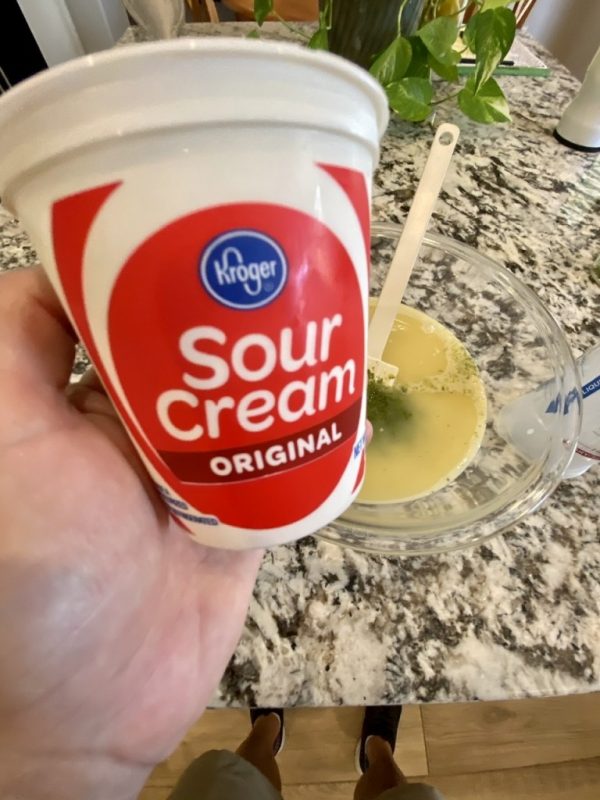 Put all ingredients in a large bowl and mix until there are no lumps and it's all smooth and creamy.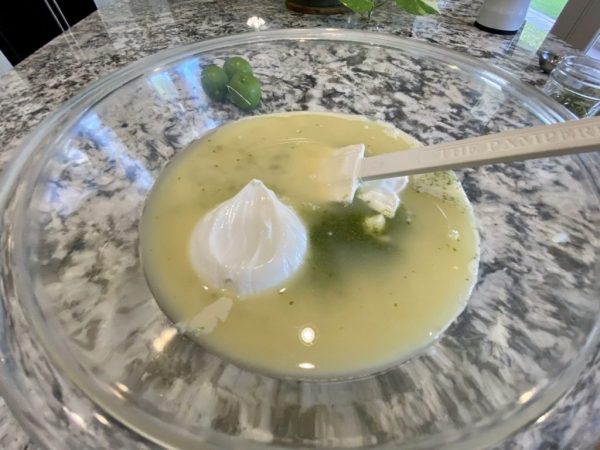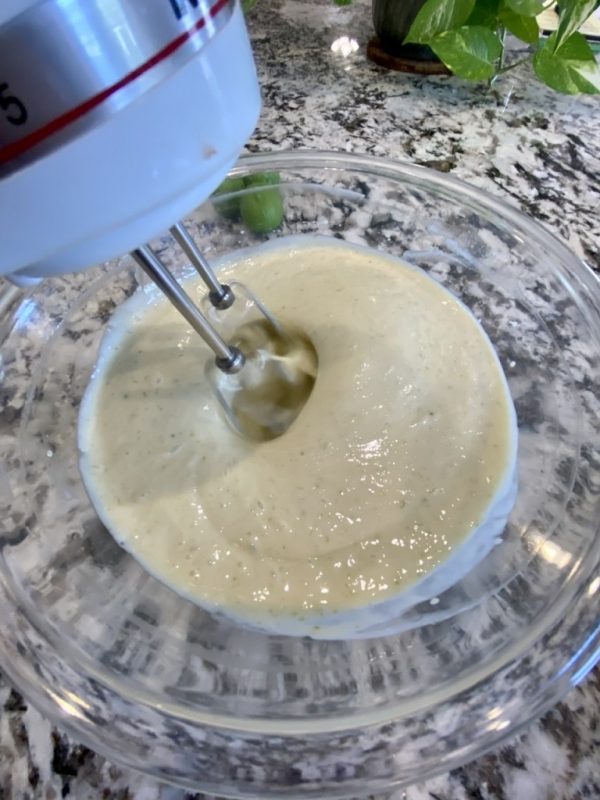 Pour this amazing goodness into your pie crust and bake in the oven for 10-12 minutes.  As the pie maker, it's your reward to lick the bowl.  Watch for tiny bubbles to pop and make sure it doesn't brown.  My oven cooks slowly and for me, it's 15 minutes.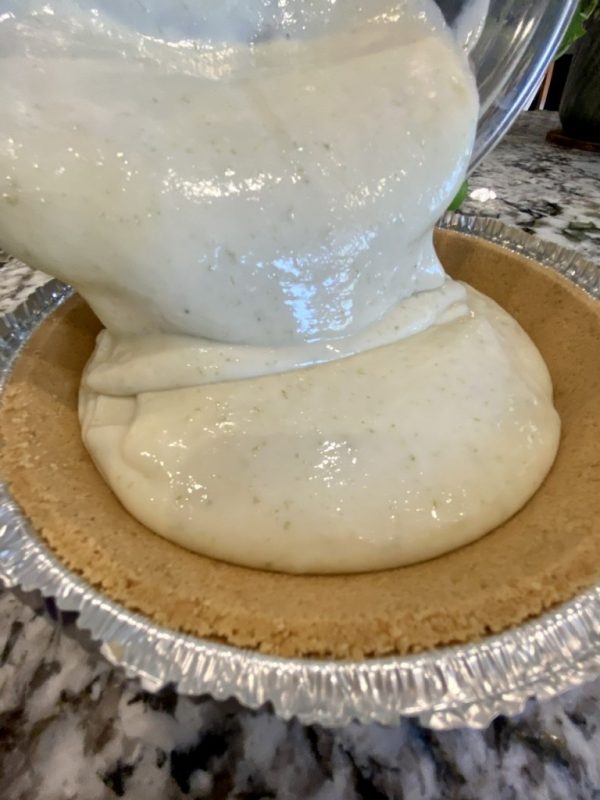 Remove from the oven and cool for 10-15 minutes on a wire rack before moving it to the refrigerator for several hours so it can cool completely and set.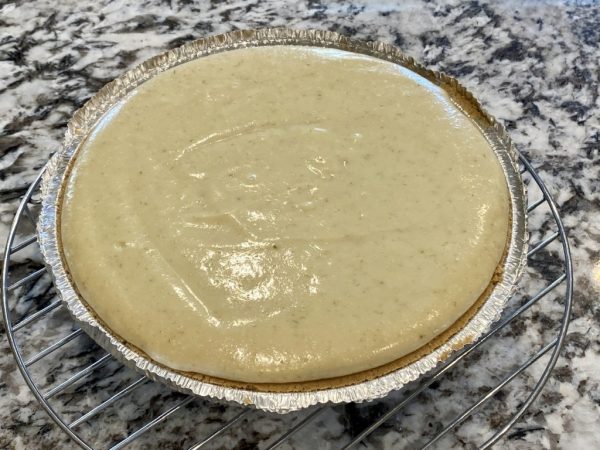 Slice, top with whipped cream, and serve.  The texture is so smooth, with a wonderful sweet and tart combination.  I seriously could have eaten the entire thing right then and there.
We still have lots of limes to be zested and juiced.  I'll give you one guess of what I'm making with them next.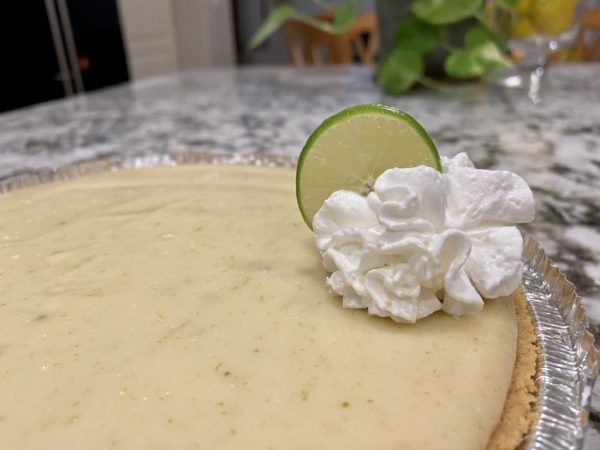 Easy Key Lime Pie
One 9-inch graham cracker crust
2 cans of sweetened condensed milk
1/2 cup sour cream
3/4 cup fresh key lime juice
1 Tablespoon fresh key lime zest
Preheat oven to 350.
Mix all ingredients until smooth and creamy with no lumps.  Pour mixture into graham cracker crust.
Bake for 10-12 minutes or until the tiny bubbles burst at the top of the pie.  Do not let it brown!
Cool pie on a wire rack for 10-15 minutes and then cool completely in the refrigerator for several hours.
Slice and top with whipped cream and a thin slice of lime.
Homemade Graham Cracker Crust
8 full-sized graham crackers
1/4 cup melted butter
1/4 cup sugar
Blend the sugar and crackers in a food processor until it resembles sand.  Add butter and mix well.  Firmly press the mixture into a 9-inch pie plate. Bake for 10 minutes before you add pie filling.
Homemade Whipped Cream
2 cups heavy whipping cream
1 teaspoon vanilla
1 Tablespoon sugar
Whip all ingredients until stiff peaks form.  Spoon onto completely cooled pie before serving.  Store leftovers in the refrigerator.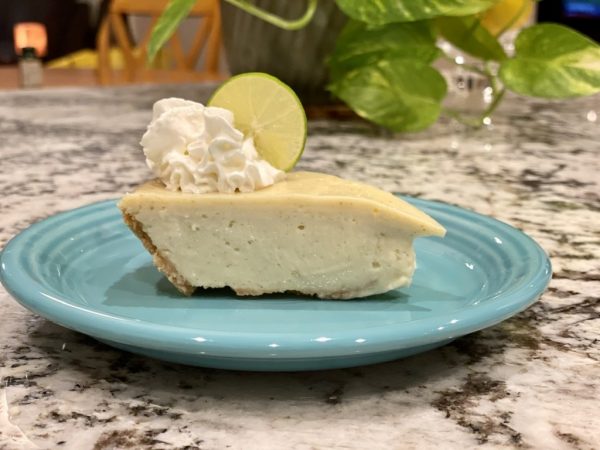 Meet the Family
I'm Maureen Milne, F446881.  Mark and I are becoming empty nest veterans and you know what, we enjoy it!  We are always on the lookout for the next adventure, our friends call us the X-Games family. We are avid hikers, cyclists and skiers (both snow and water).  Mark does triathlons and we run several races a year.  We've been RVing together since we were teenagers and we love traveling with our two grown sons.  I share our RV adventures, RV friendly recipes, wonderful campgrounds and more on my blog, M&M Hit The Road.  You can also find our fun on Facebook, Instagram, Twitter and YouTube.