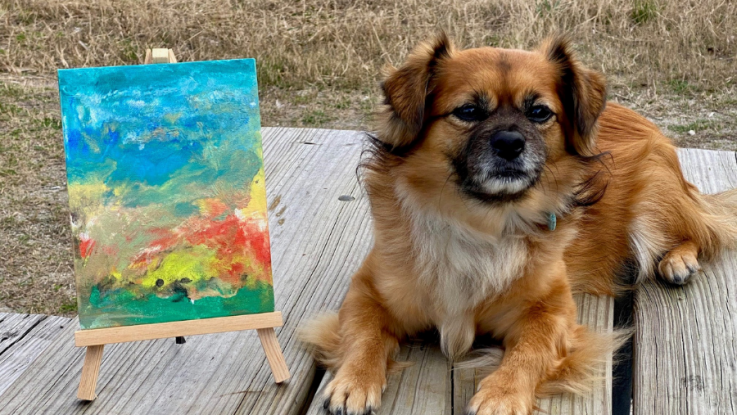 In my recent blog posts, I have covered places where we have been and people we have met.
This time I will talk about how to get ready for a road trip and the tools I am using. I am fully aware that planning a road trip is something very individual, depending on personality and experience. Most of all, there is no "one size fits all," and this is just the process I am comfortable with.
Artist Robert Rauschenberg once said, "An empty canvas is full," and I have to agree with him from a travel planning point of view. There are so many ideas, thoughts, bucket list items, and recommendations, which are like the colors of our travel palette.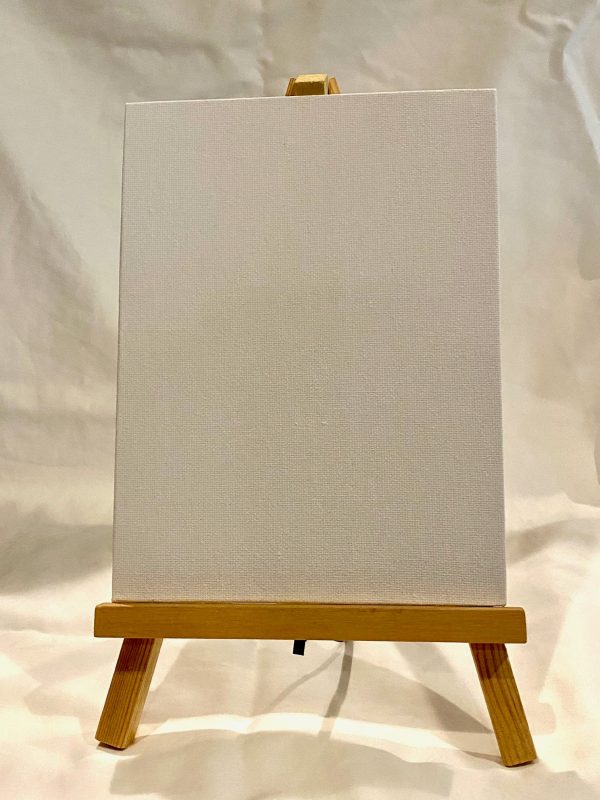 This year we have landed a volunteer position in Riverdale, North Dakota, at the Garrison Dam National Fish Hatchery. So, how do we get there, starting at Fort Clinch State Park in northeastern Florida?
I normally lay out an initial blueprint based on areas where we have not been yet. These are the first rough brush strokes on the canvas.
The next step is to create a list of areas where we would like to sightsee off the beaten path or to meet with friends and acquaintances. Off the Beaten Path, published by Readers Digest, is a great book to find treasures along the way.
The painting is getting some more structure. But where are the best places to stay with a 36-foot diesel pusher? The Allstays app is a great tool to find your wish list of campgrounds. I am using the pro version, and it is worth the one-time cost of less than $10.00. You can search by area, and it has excellent filter features. For example, we like U.S. Army Corps of Engineers campgrounds, which can be found either by a specific flag or by setting the filter to show only USACE places. The campground info in the Allstays app is detailed and well structured. All the reviews are by campers for campers, and you can link directly to reservations.
In addition to the app info, I am look at a book titled RV Camping in Corps of Engineers Parks by Roundabout Publications. We also try to sprinkle in some Harvest Hosts locations. Being a Harvest Hosts member is worth the money. The places are unique (from an alpaca farm to a private zoo), and the hosts are dedicated and super friendly. Our goal is not to exceed 300 miles a day, and our sweet spot is 250 miles. Apple Maps helps us to check this out (even when my Garmin RV GPS may add some miles due to dimensions and weight of the coach). It is always good to have the Rand McNally Road Atlas close by to keep your eye on the printed bigger picture (I just recently switched to the trucker version and appreciate the laminated pages and the additional data on low-clearance locations).
Does this painting get some more structure? Well, yes, but now comes the messy part, which sometime puts new colors and new layers on the canvas: we have to book the campgrounds. Campgrounds are not waiting for us. Sometimes they are booked out 11 months in advance (like where we volunteer at Fort Clinch State Park in Florida); some have ongoing construction; some are not open yet for the season; some have COVID restrictions and do not book to full capacity. . . . I will find out these things when I go through the booking process.
Checking on the availabilities of national parks and USACE parks is the easy one, since it all goes through recreation.gov. Commercial parks or state parks are next. Sometimes you have to take no for an answer and check on alternatives. When this happens, I go back to the tools used before (Allstays, Harvest Host, etc.). I check if I am still within my sweet spot of driving distance or if modifications need to be made. Having a diesel pusher, we use a Flying J tank card, and I double check about the availability of network locations so that we do not run out of diesel fuel. The canvas may look somewhat different by now, but the picture gains some structure.
With the modifications made, it sometimes makes sense to recheck with the Off the Beaten Path book to ensure that we do not miss any sightseeing highlights. Places that are of historic and cultural value can be found easily through a nice little app named Clio.
For more detailed information about areas, travel guides published by Moon are my go-to source. I like the structure, the compactness, and the level of information. I find everything from fun facts to events and recommended hikes.
All the notes about booking, site numbers, contact information, arrival dates, departure dates, and places to see are a mess by this time. So, my wife, Peggy, gives the painting the last brush strokes by putting the info together in a neat way, handwritten in our spiral-bound travel notebook.
I hope that sharing our process of planning a road trip is valuable for your future RV travel projects, and that your journey will be as colorful as ours.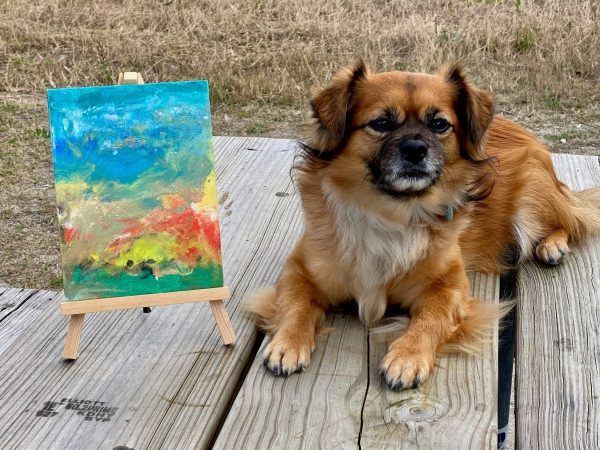 About the Author – Helmut Albrecht

Mark Twain once said "Twenty years from now you will be more disappointed by the things you didn't than by the ones you did do. So, throw off the bowlines, sail away from the safe harbor. Catch the trade winds in your sails. Explore. Dream. Discover. "

In November of 2018 we threw off the bowlines, moved full time into our Motorhome (called Loon named after a boat my in laws sailed for many years) and started our journey. I am on this voyage together with the love of my life Peggy and our handsome dog Merlot. After 15 years in the German Air Force I spent most of my career in sales of technical goods. We relocated in 2001 from Germany to the United States of America and I am a proud American citizen since January of 2010.

From childhood on (I had my first camera when I was 6 years old) , photography was my passion. It is my intention to capture the big picture as much as the details. To tell a story with my camera and to see things differently. Our travels allow me to create storybooks about places and people, which I share at www.inthewakeofloon.com and as a guest blogger for FMCA.

I hope at the end of our journey I can say what Benjamin Disraeli once said "Like all great travelers, I have seen more than I remember, and remember more than I have seen."