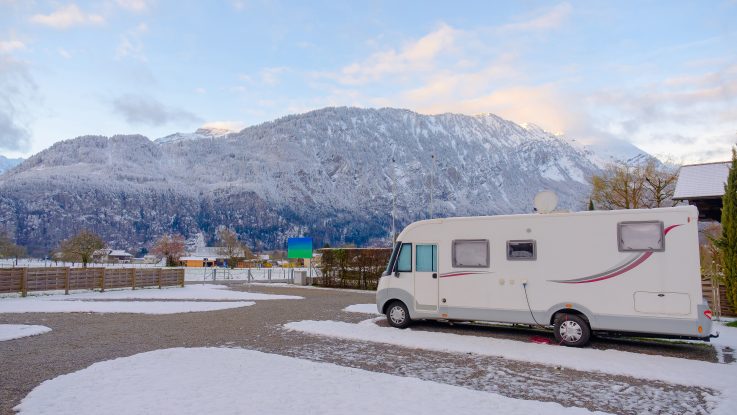 One of the most common uses of RVs is for long road trips or cross-country adventures. Taking this into consideration, it is possible that one of these trips could last for months and reach the cold winter months of November up until February. In situations like this, there are some necessary adjustments needed in order to keep yourself comfortable in your RV and avoid cold weather mistakes. With that, here are some important RV tips that you should know before your first winter RV adventure.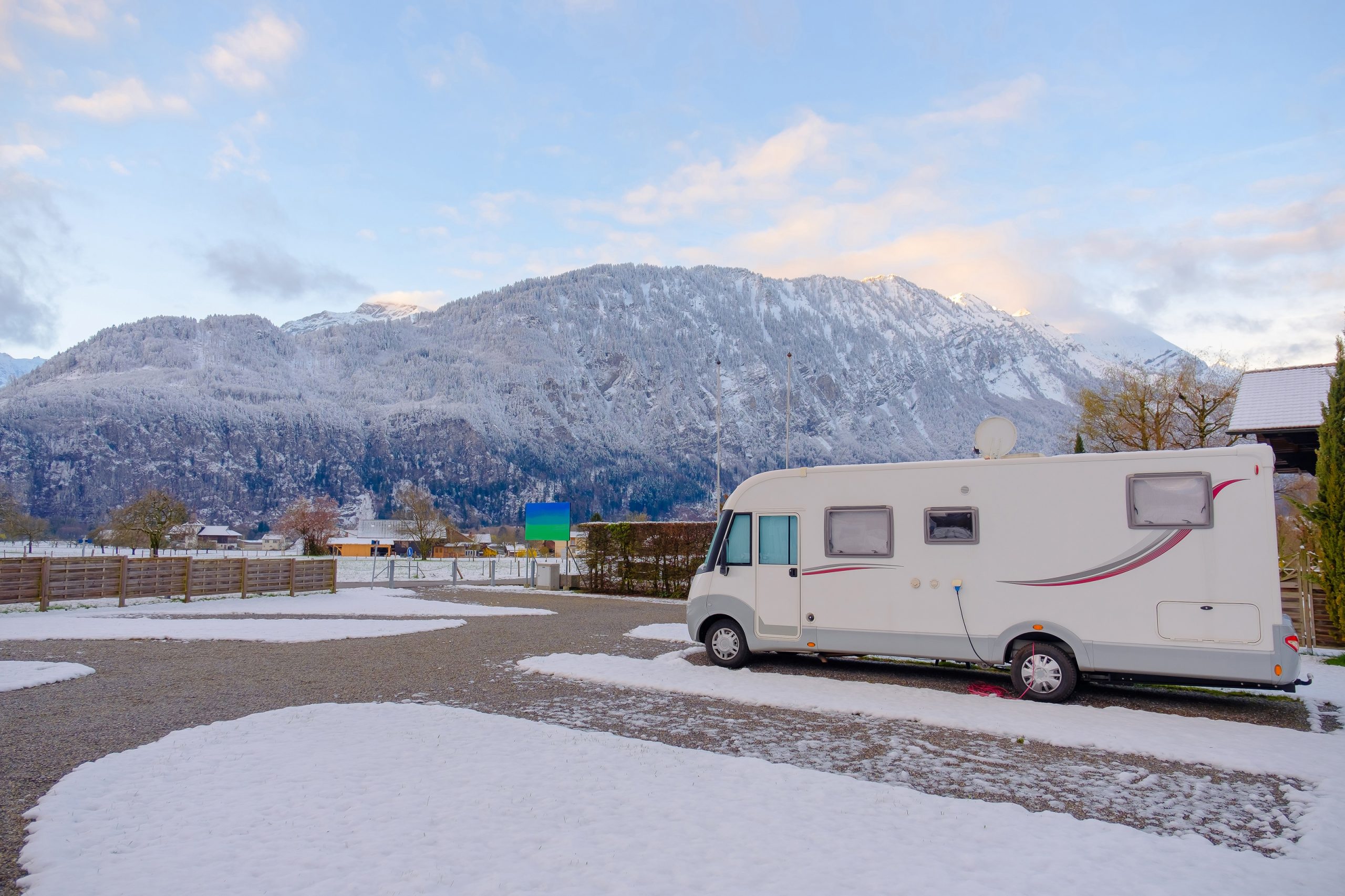 How to keep warm in your RV during winter 
One of the greatest concerns of RVers when RVing during winter is how to keep the vehicle warm when the temperature outside is below freezing. In cases like this, simply shutting all your windows and doors may not be enough to keep yourself warm and away from the wind chill. Taking this into consideration, there are actually some pre-winter preparations to do in order to keep yourself and your cabin warm as you drive during winter: 
Seal your windows and doors by updating any weather stripping that is missing or weak. This would keep cold air or moisture from coming inside the RV.
Installing a window film and reflective foil can help insulate your windows and reflect heat back into the camper.
Using thick window drapes or insulated curtains can also help block the cold wind from coming in.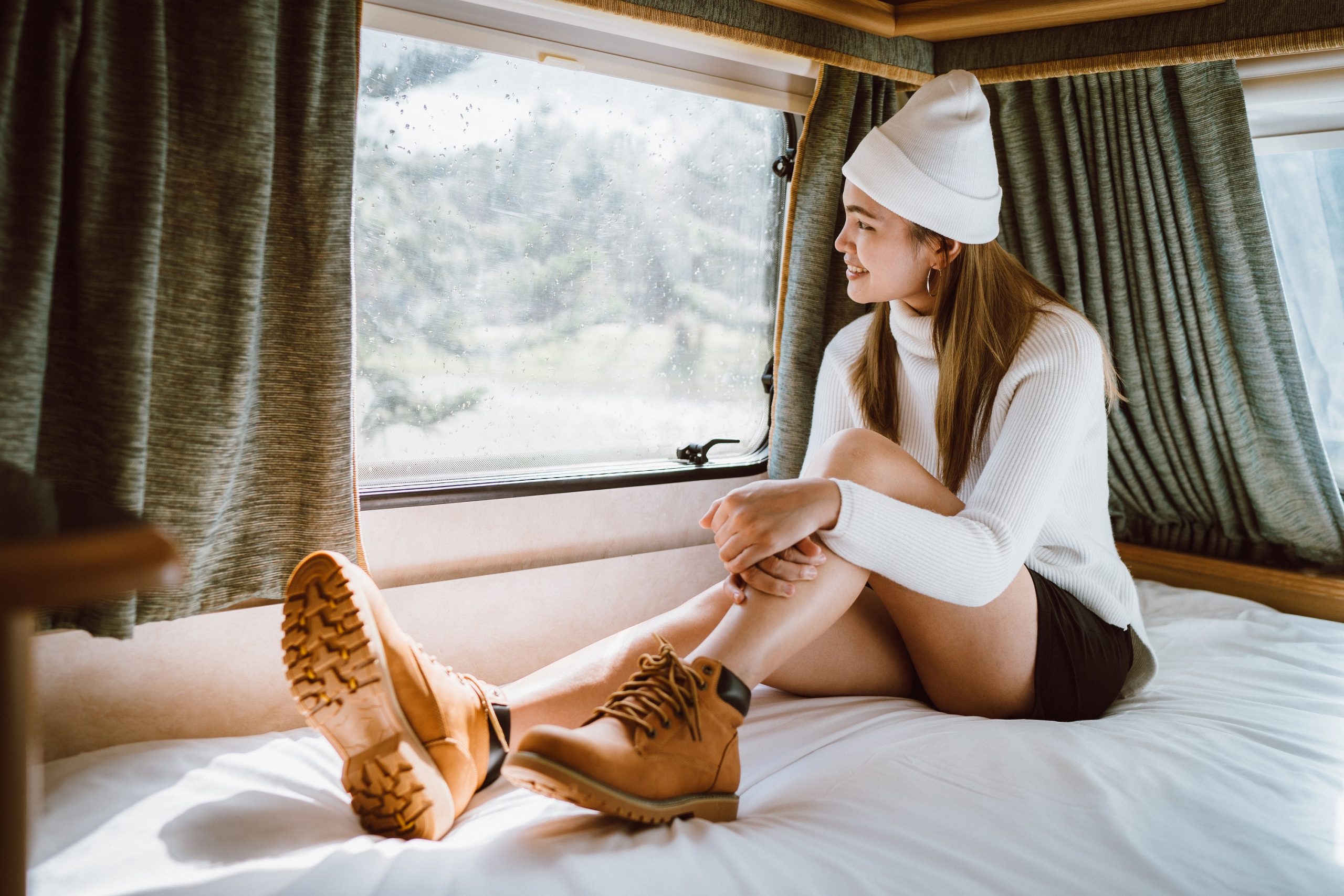 How to keep water flowing during winter 
Another persistent issue when it comes to RV travel in cold places is the possibility of your water supply freezing. Freeze-ups are common when RVing during winter and could lead to possible plumbing issues in the long run. Taking this into consideration, here are some of the things that you can do to keep your water from freezing while you travel during winter: 
Wrapping your pipes and hoses with heat tape can help insulate your plumbing and prevent freezing. 
Prevent freezing by keeping your water running; allow a small drip from faucets. 
Use a small space heater to keep your plumbing warm. Remember to apply safety precautions by installing the heater at an appropriate distance from other RV components and vents.
Simply adding RV antifreeze to your RV's fresh-water tank can help protect your valves from freezing. Then use bottled water for drinking and bathing.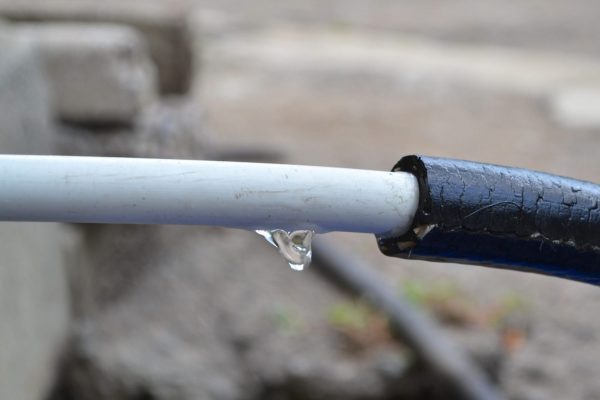 Conclusion 
Traveling in an RV is supposed to be easy and comfortable, even during winter. Although there are some necessary adjustments and upgrades, doing so ensures that you would be warm inside and your vehicle components protected from any untoward damage caused by the cold weather.
Need more recommendations to make the most out of your RV experience? Visit the Bayside RV for more tips at www.baysiderv.com.