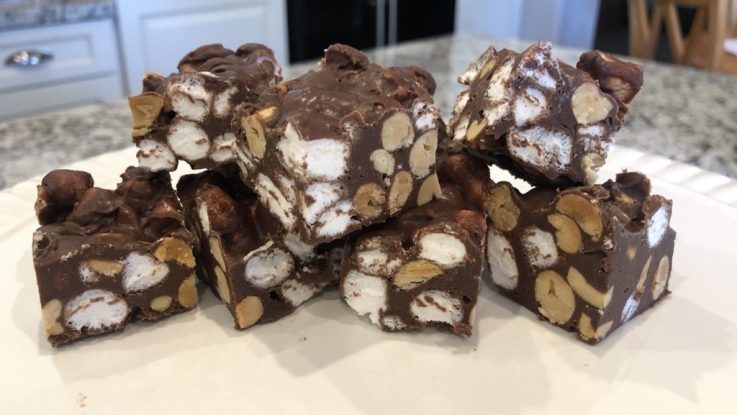 Today I get to share with you another one of my Aunt Nancy's fabulous treats – rocky road squares.  And, just like all of her recipes, they are delicious and easy to make.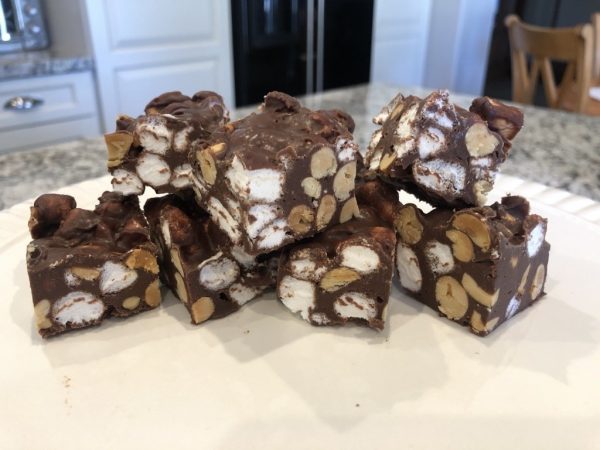 These tasty rocky road squares come together in minutes.  The hardest part is waiting to eat them while they chill in the refrigerator.
You'll want to measure all the ingredients and have them ready because you need to stir it all together while the chocolate is still warm.  Press a big piece of wax paper into a 9×13 pan.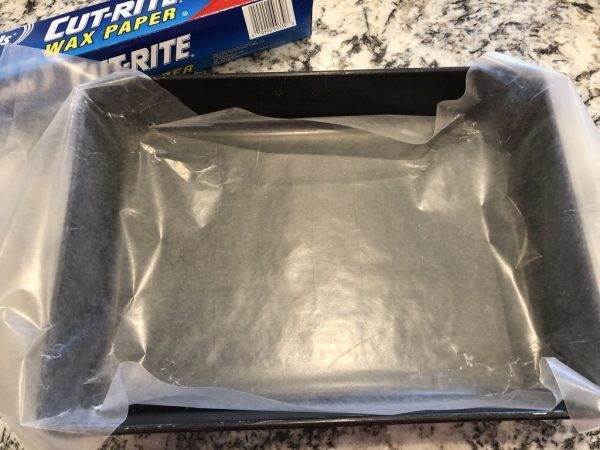 Begin with a large microwave-safe bowl.  Add a 12-ounce bag of semi-sweet chocolate chips, two tablespoons butter and one can of sweetened condensed milk.  I buy the huge bag of chocolate chips at Costco so I weigh out 12 ounces.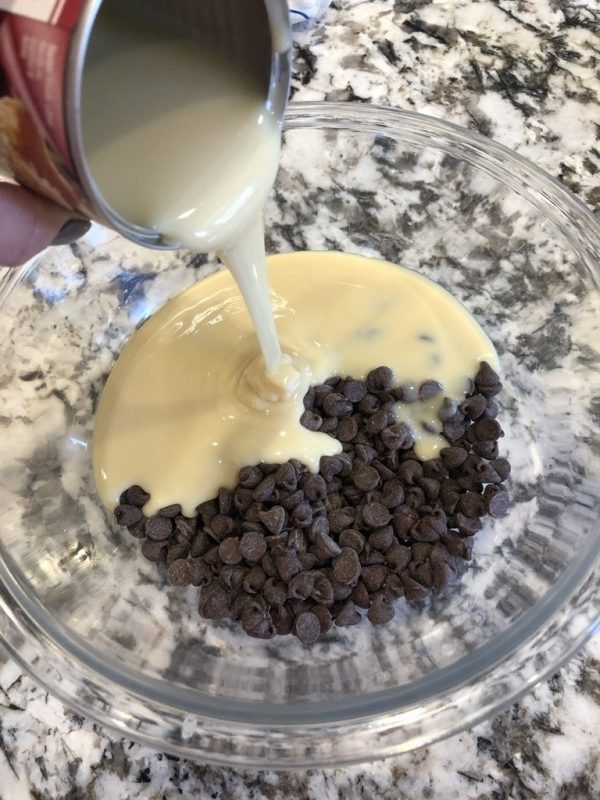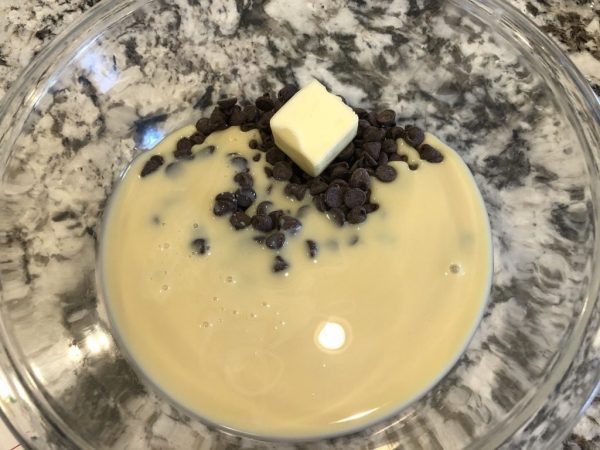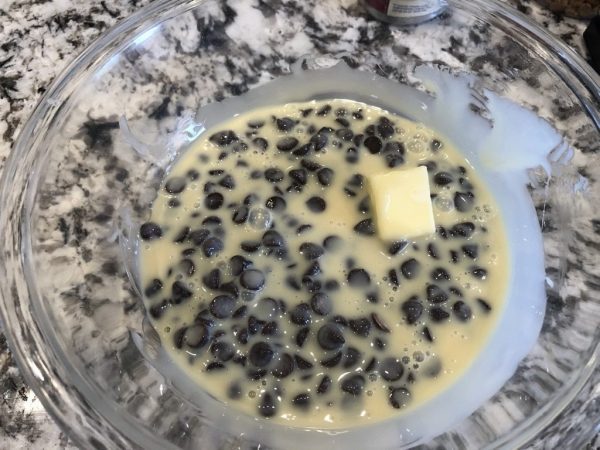 Give it a good stir before putting it in the microwave.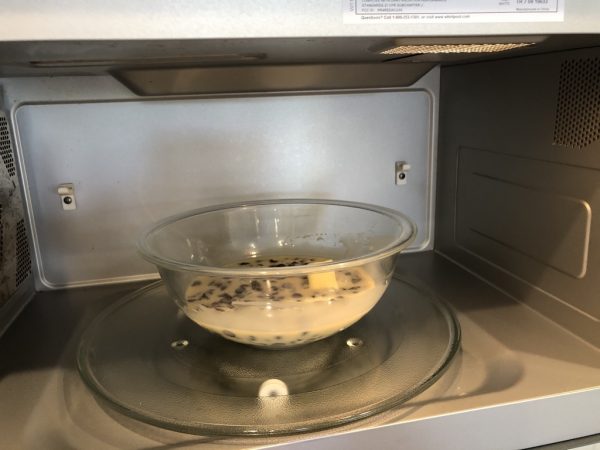 Microwave in 30-second increments, stirring each time.  I do three 30-second stints in my microwave, yours may vary.  After the last one, stir for several seconds until the butter is melted and the chocolate is smooth.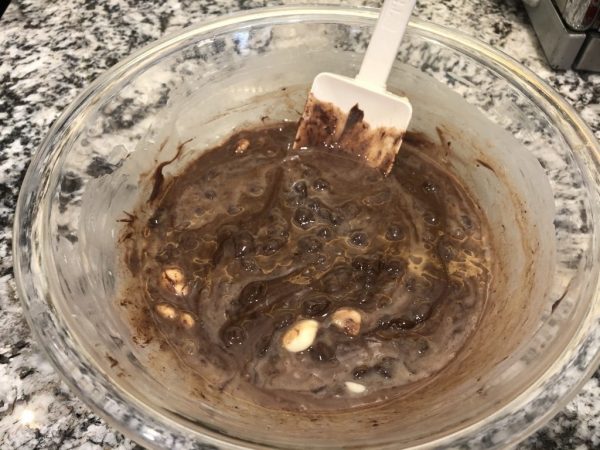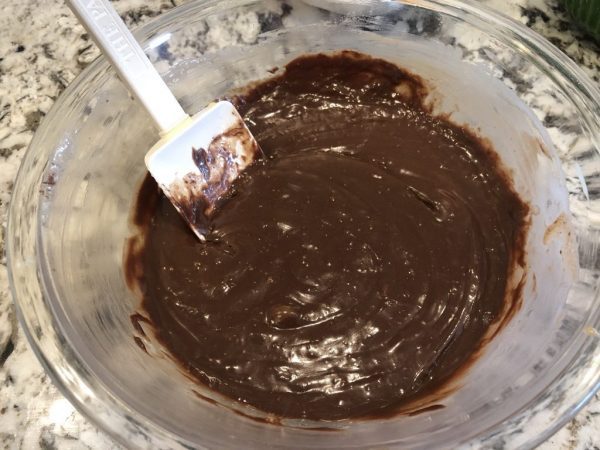 Put the peanuts and marshmallows in the bowl and start stirring.  You need to work fast before the chocolate really cools off.  Keep stirring until all ingredients are incorporated.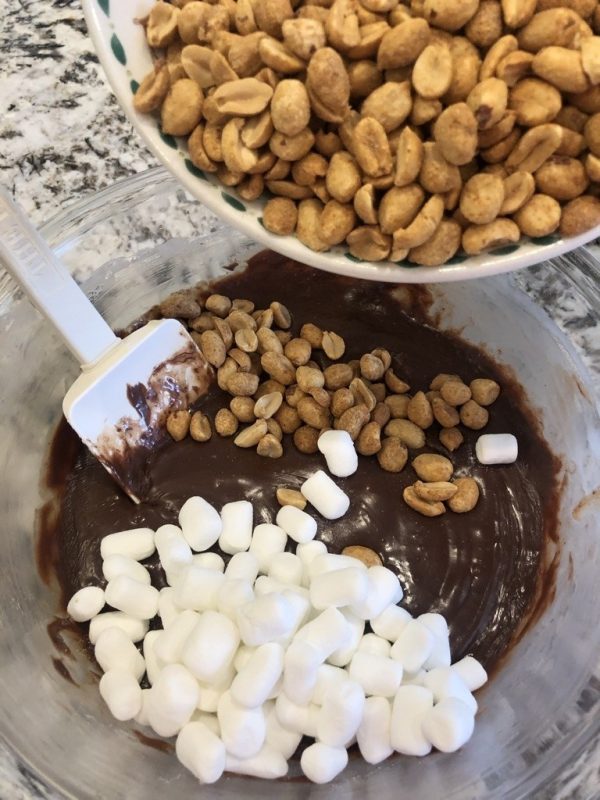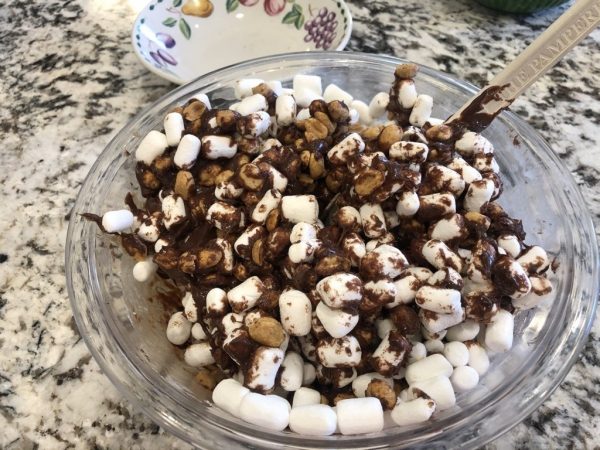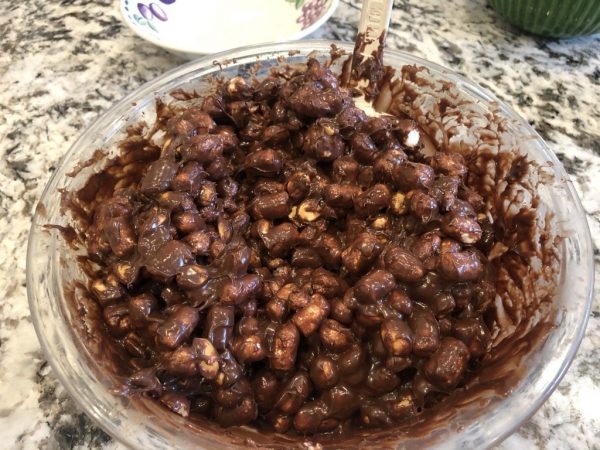 Dump the mixture onto the wax paper and press it into the pan, making sure to get the corners.  I like to use a straight sided pan for a cleaner corner.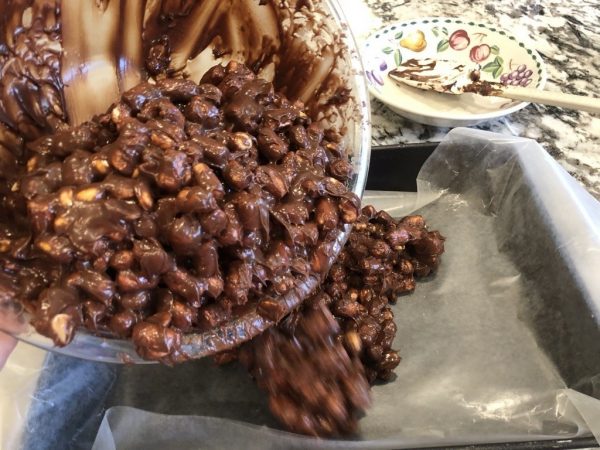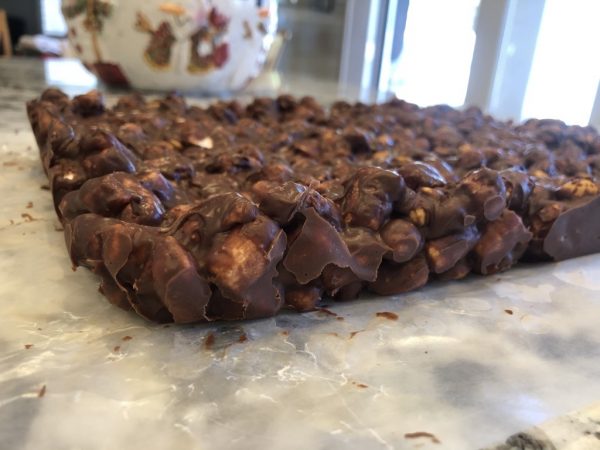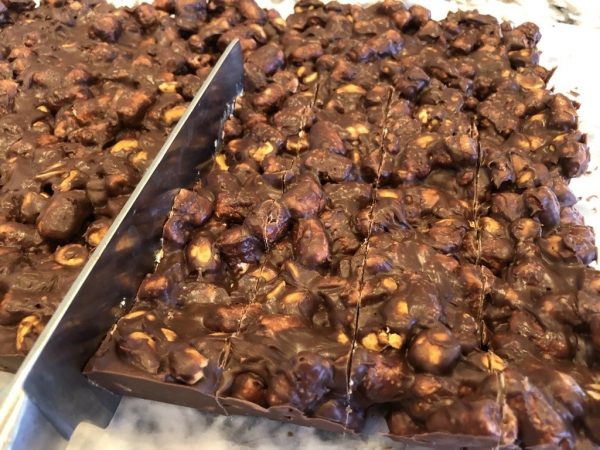 Place in the refrigerator to chill for at least two hours.
When ready to cut, pull it out of the pan by the wax paper and peel away the sides, laying the wax paper open on the counter.  Cut into squares and refrigerate until ready to serve.  After cutting into squares, sometimes the wax paper will get cut as well and you might have little wax paper squares on the bottom of your freshly cut tasty treat.  Gently peel those off before putting them in your covered container.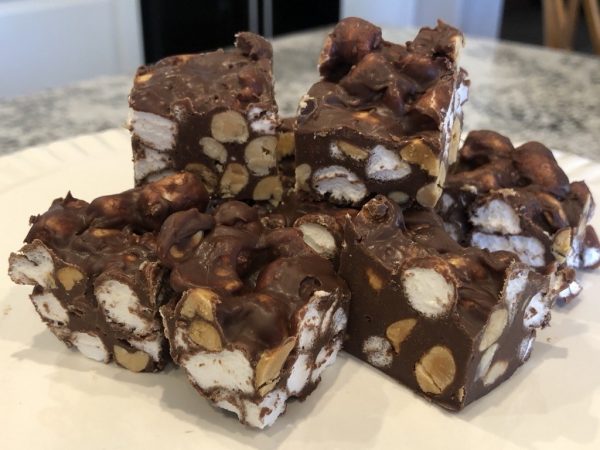 Rocky Road Squares
1 12-ounce bag chocolate chips
1 14-ounce can sweetened condensed milk
2 Tablespoons butter
2 cups dry roasted peanuts
1 10-ounce bag mini marshmallows
Melt chocolate, butter, and milk in microwave on high, stirring every 30 seconds.  The total time is 90 seconds.
Stir in peanuts and marshmallows until well coated and thoroughly incorporated.
Press into wax paper lined 9×13 pan.  Chill for two hours.
Cut into squares and store in the refrigerator until ready to serve.
Meet the Family
I'm Maureen Milne, F446881.  Mark and I are becoming empty nest veterans and you know what, we enjoy it!  We are always on the lookout for the next adventure, our friends call us the X-Games family. We are avid hikers, cyclists and skiers (both snow and water).  Mark does triathlons and we run several races a year.  We've been RVing together since we were teenagers and we love traveling with our two grown sons.  I share our RV adventures, RV friendly recipes, wonderful campgrounds and more on my blog, M&M Hit The Road.  You can also find our fun on Facebook, Instagram, Twitter and YouTube.