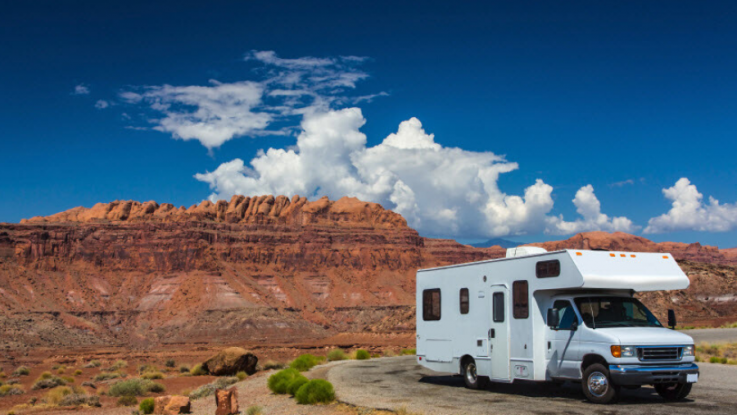 One of the many perks of being an RVer is the ability to take the comforts of home with you to faraway places. It allows you to explore some of the world's most impressive landscapes and have adventures that are not available to people who stay put in one place. Because of this freedom, it might seem obvious that national parks and RVing go hand in hand. While that might be the case in some instances, you might be surprised to find there are actually a lot of issues when it comes to RVing in national parks.
The Challenge with RV's and National Parks
Campgrounds within these parks try to limit their environmental imprint on the landscape, and many of them were built when RVs tended to be smaller. Because of this, the campsites are often too small to accommodate large RVs. In fact, CamperReport.com states that if you have a 41' RV, only 7% of national parks will have a site big enough to accommodate you. Even when the campsites are big enough for you to easily maneuver your rig, it might not have full hookups available.
Another issue RVers face when visiting U.S. national parks is that the tight, sharp, and steep roads that sometimes are necessary to traverse the extreme landscapes associated with the National Park Service locations were not designed for large vehicles.
Because of these challenges, we wanted to share with you some of the most RV-friendly national parks. With these parks, you can rest assured that you'll be able to bring your RV right into the beauty of it all, without having to worry about any size-related issues. We've done our research and weighed many different variables when compiling this list. How many campgrounds are in the area; what are the size limits of those campgrounds; how dangerous are the roads surrounding the park; are there full hook-ups available?
Without further ado, we present to you the most RV-friendly national parks:
Crater Lake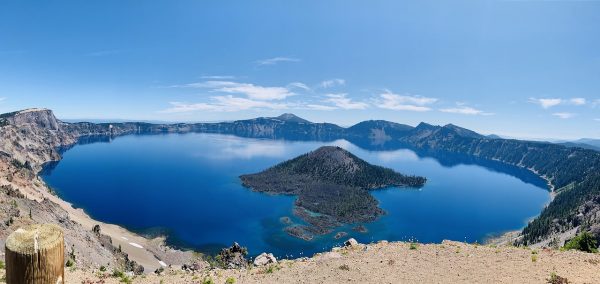 Crater Lake National Park in Oregon is an astounding place to visit for any traveler. A long time ago a volcano collapsed to form the deepest lake in the U.S., and the result is a beautiful spectacle with a lot to see and do.
The roads within the park are easily drivable, even in your RV, although consider leaving the RV at the campground and exploring in your passenger vehicle if you have one with you. Manzama Campground has some full hookup sites available and can accommodate RVs up to 50 feet in length. Due to harsh seasonal weather, the campground is open for only 4 months of the year.
Grand Canyon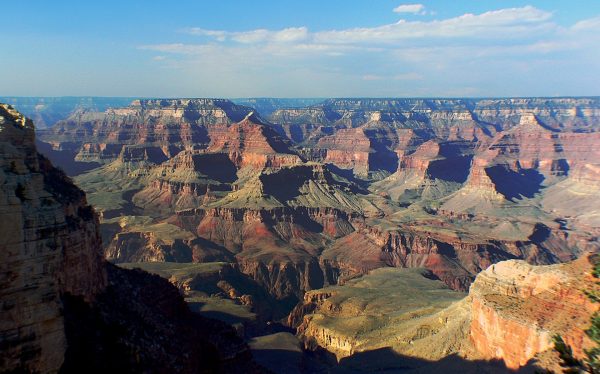 The first thing you'll ask yourself when you start to plan a trip to Grand Canyon is whether you want to see the North or South rim. The South Rim is much more visited, and has more accommodations, campgrounds, attractions, and is open year-round. If you're trying to avoid the crowds, the North Rim might be for you. With colder climates and fewer facilities, this is the less visited of the two sides.
Grand Canyon Caverns & Inn (FMCA Commercial Member C010408) is located south of the South of the national park, and is located near the world's largest dry caverns. 
Mammoth Cave

There is a lot to do and see both above and below ground in this area of southern Kentucky. The longest known cave system in the world is what draws people in, but there are a lot of other tourist attractions to keep you in the area for more than a day or two. The area has plenty of campgrounds, and many of them are RV friendly.
FMCA members receive a 10% discount on overnight stays at Cave Country RV Campground (FMCA Member C11680)
You should have few issues getting around the area in your RV.
Everglades

With Florida being the unofficial RV capital of the East Coast every winter, we felt that we had to include this national park in our list. The Everglades are one of the largest areas of swampy wetlands in the world, and they are home to some unique flora and fauna. The most famous of these native animals is the American crocodile.
This park stretches across a huge area of southwestern Florida, so there are various parts of the park to visit, and plenty of RV parks to choose from. We recommend leaving the RV at the campsite one day and exploring the swamps on one of several airboat tours. It will get you up close and personal with the crocs and other animals.
Badlands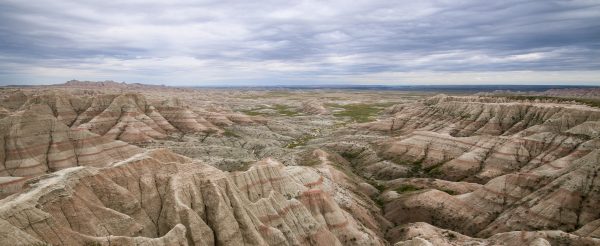 Badlands in southwestern South Dakota is a great park for driving through in your RV. The main road that takes you through the park is a loop with several pull-offs, parking lots, and trailheads along the way, most of which are easily navigated in an RV. Cedar Pass campground is within the boundaries of the national park and offers plenty of room for RVers at some of its sites.
This looped route will allow you to see glimpses of some animals unique to the Great Plains region, such as bison, prairie dogs, and bighorn sheep, so watch the road as you're driving!
Tell us about YOUR travels!
Have you visited any other national parks in your RV? What was your experience like? Let us know in the comments below!