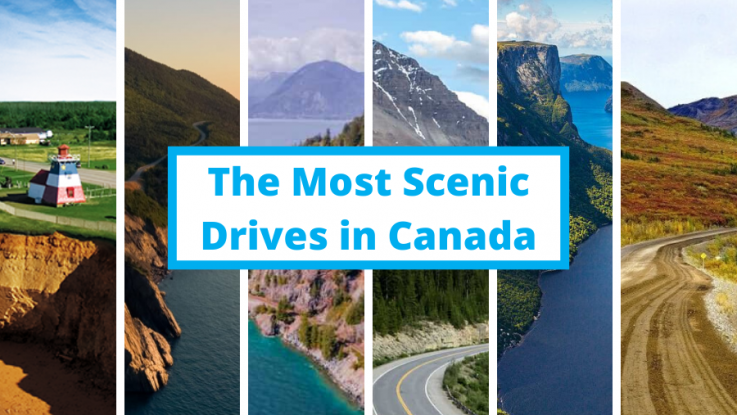 We recently published a blog called The Most Scenic Drives in the United States, and today we are paying homage to Canada's beauty with a new list! With 46 national parks, 10 provinces, and 3.8 million square miles of Canadian land, these are some of the absolute best scenic drives Canada has to offer.
It is worth reminding you that these scenic drives are often along high cliffs, steep hills, and narrow passages. You should do a little more research about each drive's accessibility before you take your RV for a drive! Some might be better suited for your tow vehicle.
Sea to Sky Highway (British Columbia 99)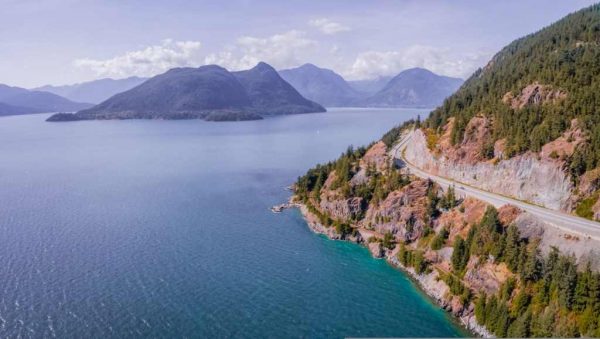 It might seem obvious by the name of this road, but it gives you the opportunity to see both the Pacific Ocean and some outstanding mountain peaks in the same drive. In fact, this route will take you past waterfalls, cliffs, forests, glaciers, and more! If you'll be in or near Vancouver, we highly suggest taking some time to explore the Sea to Sky Highway.
The Viking Trail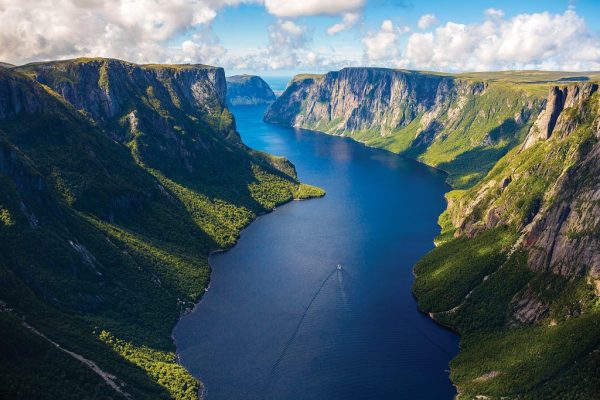 This exciting road takes you along the western edge of Newfoundland, allowing you to explore the coast and its many beautiful sights. One of the most popular highlights of The Viking Trail is Gros Morne National Park. It also gets its name from the fact that it will take you directly to the only authenticated Viking settlement in North America outside of Greenland. The settlement, L'anse aux Meadows, allows visitors a glimpse into the way of life of the Vikings so many centuries ago.
Fundy Coastal Drive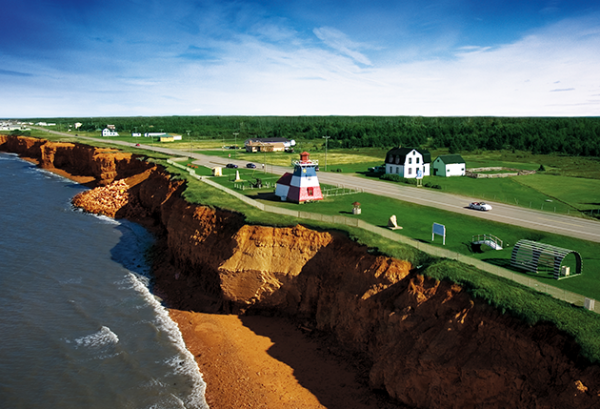 This drive brings you along the southern coast of New Brunswick in eastern Canada. It will take you directly to the Bay of Fundy, one of Canada's natural wonders, and home of the world's highest tides. You can start this drive from the U.S. by entering Saint Stephen in Canada via Maine. If you're lucky, you might even get the opportunity to catch some whale sightings in the Bay of Fundy.
The Cabot Trail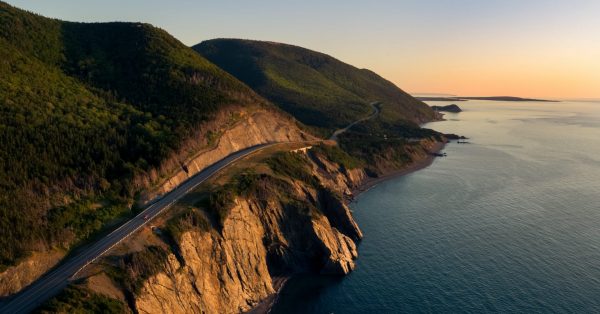 The Cabot Trail, which is around 298km (185 miles), is a drive that circles most of the outside of Cape Breton Island, in Nova Scotia. It features outstanding ocean vistas alongside beautiful forests and wildlife. The best place to catch some beauty from right outside your windows is the section of the drive that passes through Cape Breton Highlands National Park.
Overall, this drive could take multiple days if you are stopping and enjoying all the greatness the island has to offer. From the rugged cliffs and rock formations near the ocean to the majestic natural beauty inland, The Cabot Trail is sure to impress even a well-seasoned traveler. Some RVers prefer to follow the route clockwise, as that keeps you on the inside lane along a road that has steep grades, corners, and drop-offs.
Icefields Parkway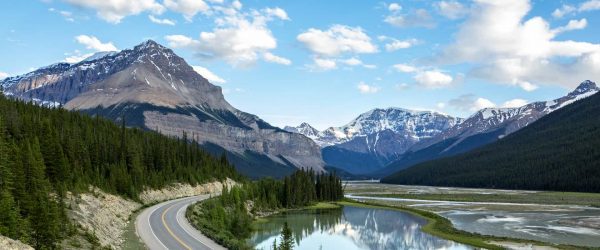 The Icefields Parkway is one that many people know about since it directly links two of Canada's most popular national parks – Jasper and Banff. Many people knock both parks off their list in the same trip, relying on the Icefields Parkway to bridge the gap between the two. It will take you along a winding two-lane highway that snakes through some of the Canadian Rockies most beautiful peaks, while giving you glimpses of high-altitude lakes, waterfalls, and plenty of glaciers along the way. Don't forget your camera!
Dempster Highway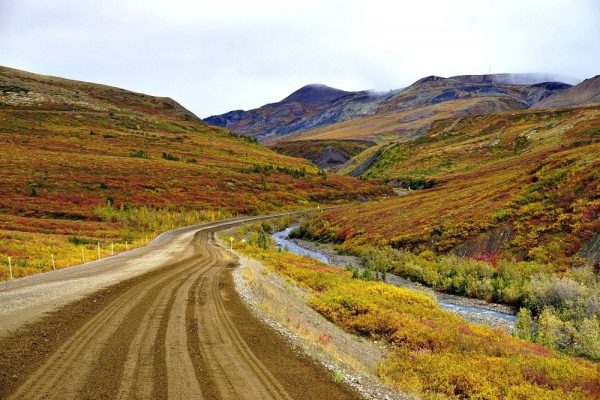 The Dempster Highway is the northernmost highway on this list. It pushes north for 740 km (460 miles) from Yukon into the Northwest Territories and the Arctic Circle. At the end of the route, you'll almost be to the Arctic Ocean. The remote location of this drive means that there are wide-open spaces, and we mean WIDE OPEN. It also means that, depending on your vehicle, you may need to be prepared with backup gas, as well as spare tires, and you should always be cautious since you are so isolated. Service stations and fuel stops are few and far between. The road itself is in good condition, especially since it is made of gravel, but it never hurts to take extra precautions.
What do you think?
Have you traveled on any of these roads? What was your experience like? Do you think that we should have included any other scenic drives on our list? Let us know in the comments!