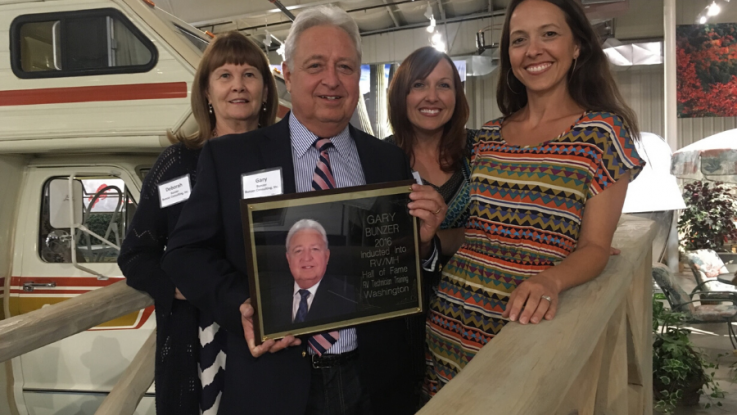 It is with profound sadness that we share the news that longtime FMCA contributor and technical editor Gary Bunzer has died in a Seattle, Washington, hospital after a battle with COVID-19 on April 17, 2020.  Known as the RV Doctor, Gary devoted more than 40 years to his passion of educating and helping RV owners, as well as to training RV technicians.  He had the gift of sharing technical information in a way that was understandable to the average RV owner.  Not only that, but you've never met a more likable guy. 
He enlightened countless FMCA members through his technical articles in the magazine over the decades, and he solved innumerable problems for RVers via his popular "RV Doctor" question-and-answer column.  He also passed along his technical expertise to thousands of FMCA members who attended his seminars and RV Basics courses at FMCA conventions.  Gary has been a vital part of the FMCA family and the RV industry and his passing leaves a hole in the hearts of many.  On behalf of FMCA, we extend condolences to Gary's wife, Debbie; his daughters Heather and Gretchen, and his grandchildren. 
Family RVing will publish a tribute to Gary in the July issue. For those who would like to make a memorial donation in Gary's honor, his family has suggested 
Samaritan's Purse
and the
RV/MH Hall of Fame
.