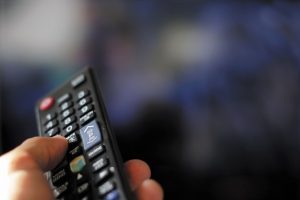 There's been a lot of talk lately about RVers' satellite TV access. So what's all the fuss?
The Skinny on Satellite TV
The U.S. Code Section 119 license, AKA "The Satellite Home Viewer Act," is set to expire at the end of the year unless Congress acts to reauthorize it. This provision allows satellite television providers like DirecTV or DISH to supply distant network feeds to RVers and long-haul truckers (plus sticks-and-bricks residents in rural areas). Network feeds include ABC, CBS, Fox, and NBC networks.
Up to Congress: Extending the Satellite Act
This summer, Congress will vote on extending the Satellite Home Viewer Act, which is subject to renewal every five years. In the past, its renewal has never been considered controversial. However, in the current U.S. Congress, the National Association of Broadcasters, and the Copyright Office of the Library of Congress have called for it to expire.
If the provision is not extended, thousands of RVers, long-haul truckers, tailgating sports fans, and rural Americans may lose access to network TV service.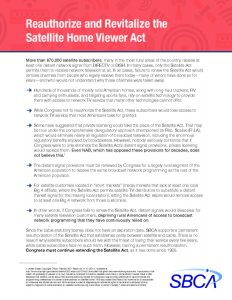 Click here to watch a June 2019 House of Judiciary Committee Meeting hearing.
To fast forward to the specific exchanges about Section 119, scroll to 1:27:30 and 2:22:29.
How RV Satellite TV Currently Works
Currently, providers "spot beam" local channels from satellites in the sky, which means a satellite dish must be stationary to properly receive the signals. Of course, for RVers, this is not possible since the dish is not in one set location.
However, thanks to the Section 119 license that is now under review, providers can offer local broadcasting through a program called Distant Network Services (DNS). DNS pulls the ABC, CBS, Fox, and NBC network feeds from the New York- and Los Angeles-based network affiliates.
For a more thorough explanation of how this works, check out this article from DirecTV.
What RVers Can Do
AT&T, owner of DirecTV, is seeking consumer support to prevent Section 119 from expiring. Members of RV and trucker organizations are encouraged to contact legislators with their thoughts on the potential decision.
In addition, FMCA, along with other RV interest groups, has drafted letters to the Senate Judiciary Committee supporting renewal of the Section 119 license and, thus, keeping RVer's satellite TV service:
Letter 1 
Letter 2
If you are currently purchasing DNS broadcasting through your satellite provider and are concerned with losing your access to network channels, you are encouraged to contact your local Congressional representative or the Senate Judiciary Committee.  
---
FMCA helps to protect RVer's rights and advocate on behalf of the RV community. Do you have satellite TV service in your RV? Comment below, and be sure to reach out to your legislators to share your opinion!
Updated 10-22-19