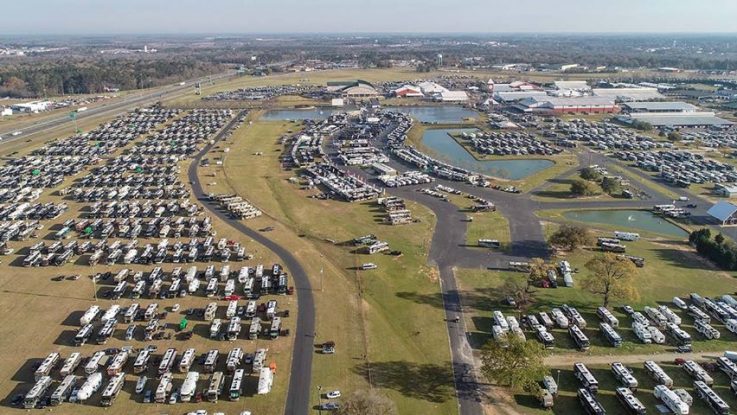 Thank you for taking the time to read this important message about my vision for the future of our organization, Family Motor Coach Association.
FMCA's Purpose
First, I'd like to share with you the original (and current) purpose of FMCA.  Our organization was founded to bring together RV owners who share similar interests. Interests like congenial traveling and social activities in the spirit of friendly and wholesome family fellowship. This philosophy is just as relevant today as it was when we formed in 1963. It will continue to shape our efforts in the years ahead.
However, we have some serious challenges facing us as an organization. Similarly, many other organizations throughout our communities face them, too. If we want to continue enjoying the many ways we benefit from FMCA membership, it's important for us to explore ways to evolve the culture of our organization. Our organization needs to become a more member-driven model. One that can sustain us and help us grow, long into the future. Members need to be made more aware of opportunities (committee assignments, project teams, etc.). As well as be invited to share in any one of our club's many decision-making processes. 
Members, I Need Your Help
Earlier this year, I asked several of our FMCA members to serve on a Membership Engagement Committee. They helped me with a video that expresses my "member driven" vision. They also developed a quick survey that asks about your expectations and concerns.
Members, you can become "engaged" right now by watching my video and taking the survey.  The survey will remain open until after the first of the year (2019). Results will be shared with our members soon thereafter. We value your input and we want to listen.
You will hear more about membership engagement and my vision for FMCA during our time in Perry, Georgia. FMCA's 99th International Convention & RV Expo in March 2019. And in August 2019, FMCA will celebrate its 100th International Convention & RV Expo in Minot, North Dakota.  It's my hope that our membership engagement initiative will lay the foundation for building a more member-driven — and responsive — organization as we begin our next adventure!
Again, I appreciate your time and welcome your help. I hope to see you at a future convention, too. Please take our survey!
Sincerely,