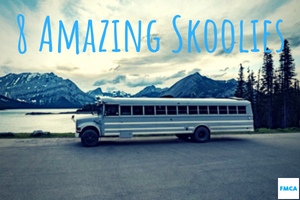 FMCA has rounded up a collection of the coolest skoolies on the road! A "skoolie" is a school bus conversion that has been modified for RV living. 
Outside Found
Will and Alyssa are regular adventurers who took a 37-foot school bus and converted it into a "adventure mobile." Here's a link to their photo tour.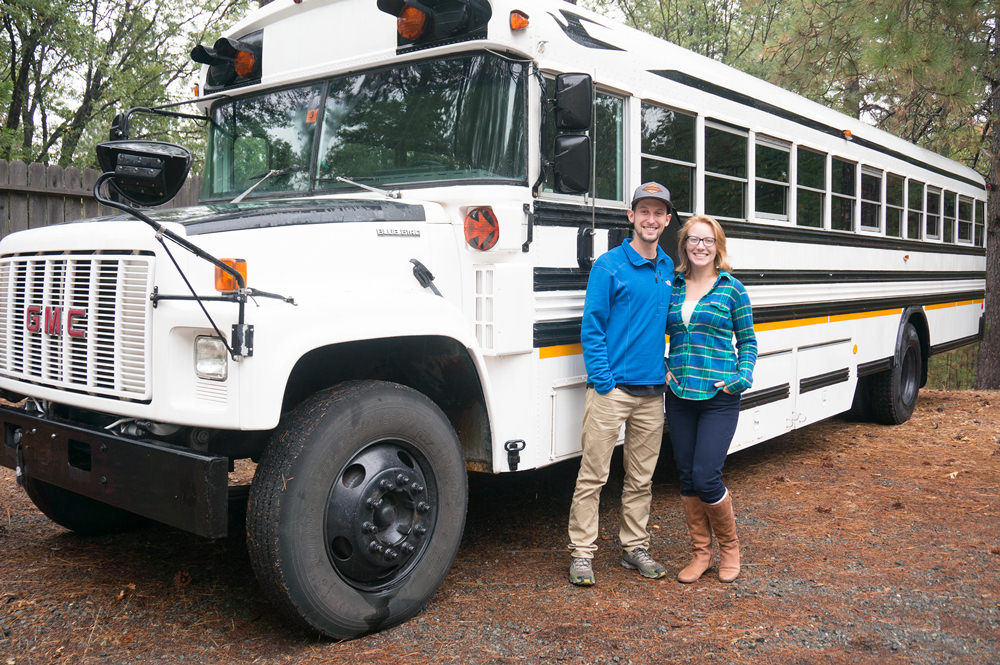 Expedition Happiness
Mogli and Felix are jacks of all trades, and they also happen to travel in this beauty. Check out their Instagram!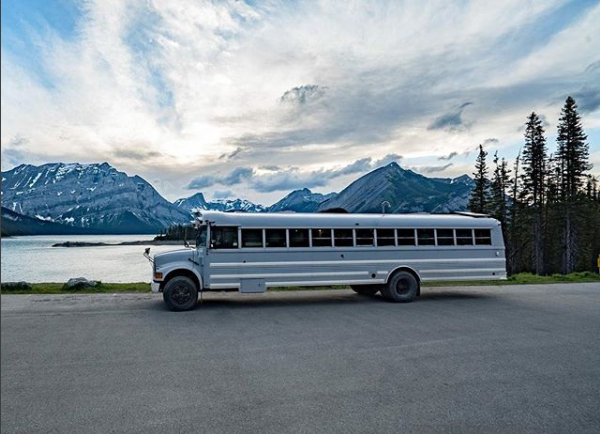 Serendipitibus
A group of 8 Master's students stumbled across the Skoolie Community and decided to renovate a bus to travel the U.S. Check out their transformation photos.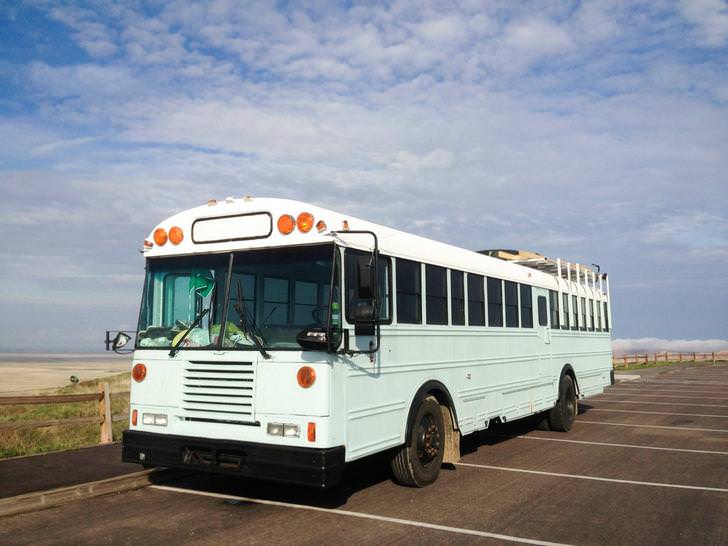 Custom Conversion
In the 1930s, this bus lived as a city transportation in California. Then, in the 1950s, it became the team bus for the Los Angeles Dodgers. When the Dodgers won the 1955 World Series, they rode home in this bus. Now, 27 years later, Bob Roswell bought it, and spent six years turning it into this vision in red.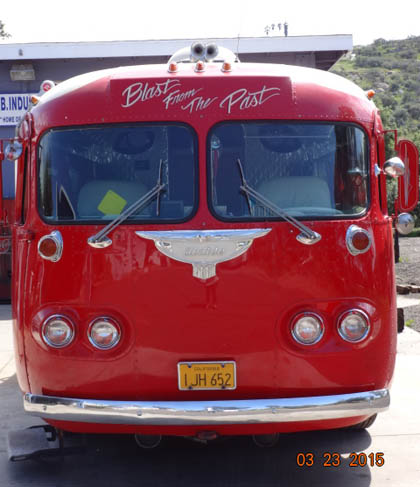 House Bus
This next one comes to you from the Pucketts, a husband-and-wife musical couple who own this big, bold, and blue beauty. Check out their story and their music here.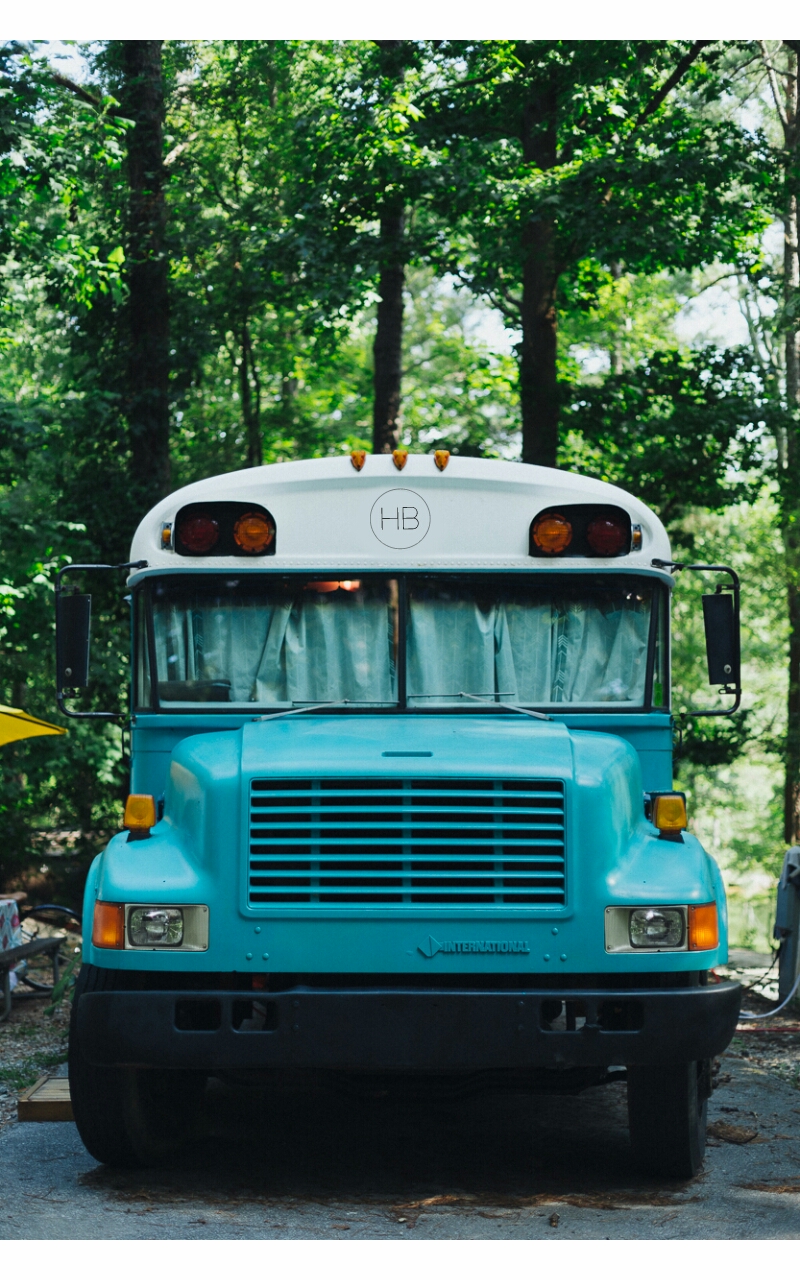 Fern The Bus
Two years ago, Ben, Mande, and their new baby, Sawyer, bought a 24-foot, yellow, diesel-engine school bus. After a lot of hard work, they now own an adventure bus. Check out their Instagram for transformation photos!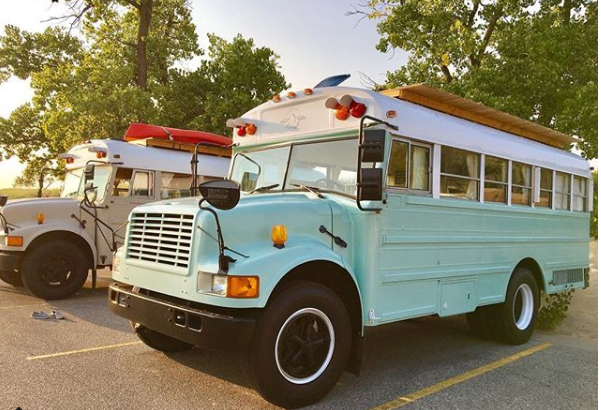 Always Home Bus
Birdie is a retired school bus rebuilt on tight budgets and big dreams. Matt and Emily Myaard are two people in love with each other, their skoolie, and their new baby, Emmett. Check out their Instagram.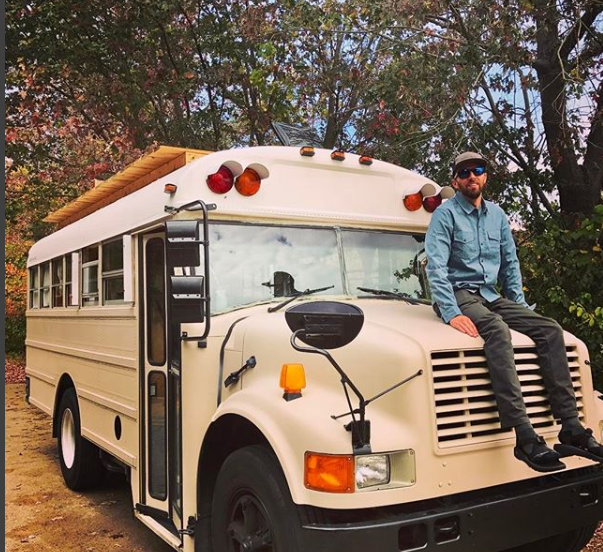 Emma the Skoolie
This '86 heathen hauler is known as Emma the Skoolie. Here's the Instagram account to view more pictures.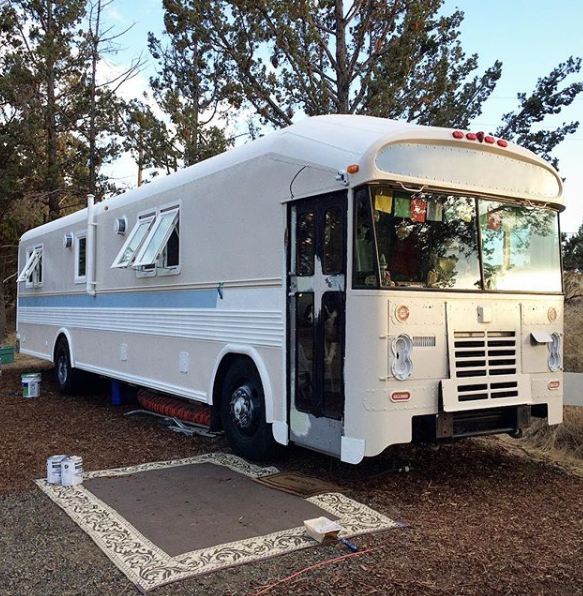 We love these skoolies! Do you own a school bus conversion? Share your story with us below. 
Want to see more unique RVs? Check this out.